Fact: I have this long list of establishments that I want to try outside the Alabang area. Rustic Mornings was one of them.
Fortunately, during one of the weekends that we spent in my SIL's house over the summer (yes, I know, ang tagal na,) we had the chance to visit the restaurant. I had been seeing a lot of posts about it online, and one of my cousins also couldn't stop raving about Rustic Mornings. I was really looking forward to breakfast that day.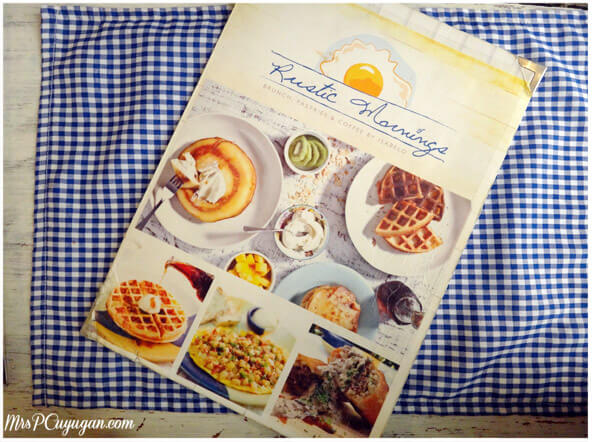 The restaurant is located in Marikina, and being that I am from the south, I have no idea how to get there. They do have easy to follow directions on their website (HERE!), though, so if you are planning a visit, save the page.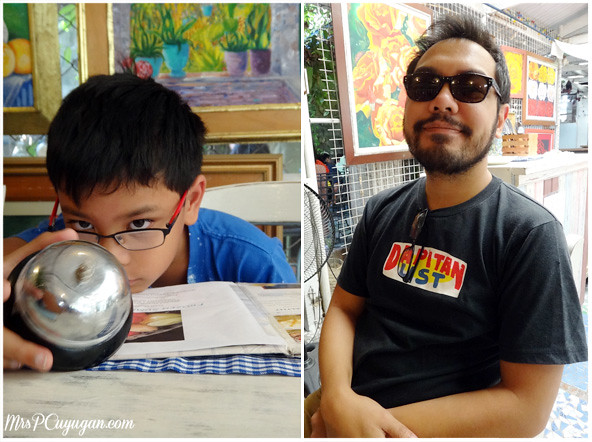 If you were to ask me to describe the place, I'd say it's shabby chic meets eclectic. There are a lot of stuff on display, from plates and pitchers to old bottles and photographs.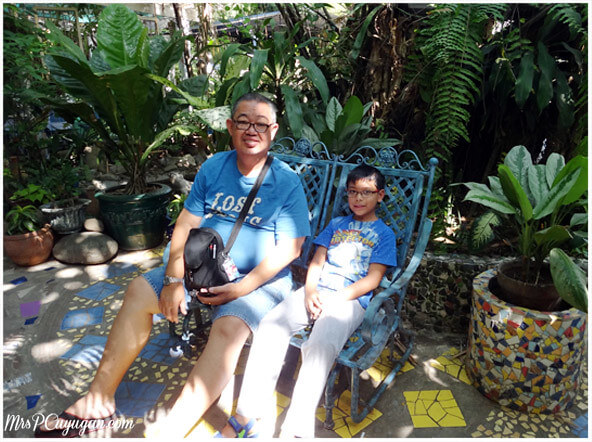 There is a big garden area where you can choose to dine alfresco on good weather days. Since we were there over the summer, we obviously opted to stay in the airconditioned dining room.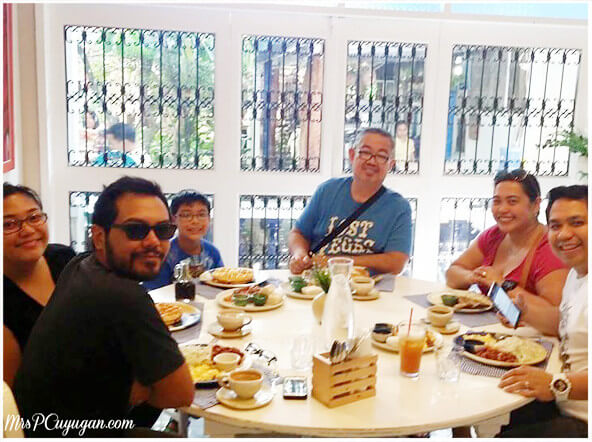 The servings at Rustic Mornings are pretty big, and actually good enough to share for those with not-so-large appetites.
After a quick glance at the menu, I settled on a Crispy Waffle and coffee. Little MrC also ordered a waffle, plus a Meat Lovers Omelette, which we ended up sharing . The husbandry chose the Corned Beef breakfast plate. The Crispy Tawilis was highly recommended, but was unfortunately not available when we were there.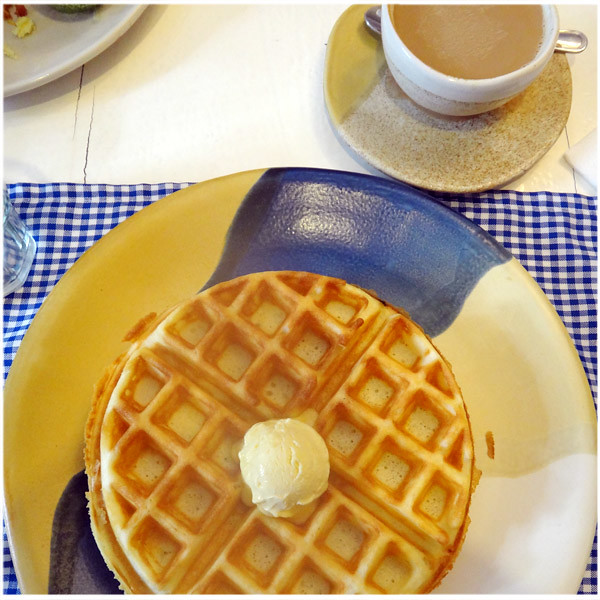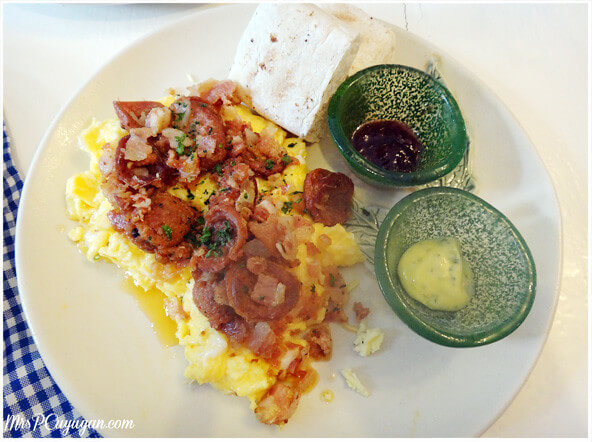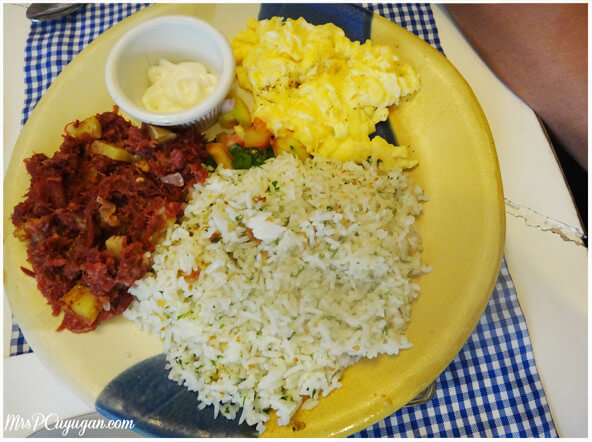 As for the in-laws, they ordered Breaded Boneless Bangus, Real Buttermilk Pancakes, and a Country Omelette. For dessert, the kiddo and his Lolo split an order of Frozen Brazo de Mercedes. I, on the other hand, had no room left for dessert!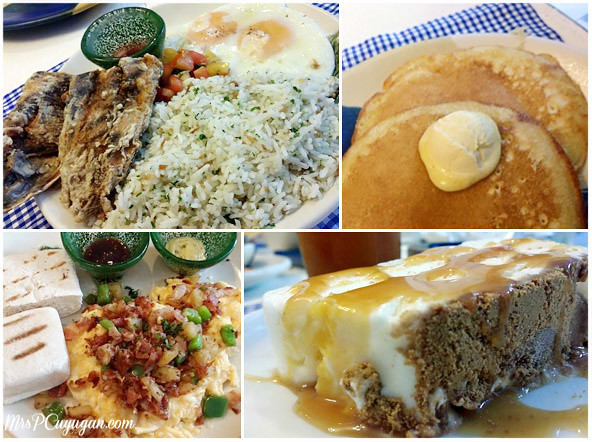 If we lived closer to Marikina, I would most likely visit Rustic Morning more often. Mga once a week LOL! Everything there is really, really good, and the place is nice. Too bad going there feels like a field trip to me!
Have you been to Rustic Mornings? What did you have there?