My Instagram feed will tell you that the boys and I spent the weekend at our friendly neighborhood hotel, Crimson Hotel at the Entrata Complex in Filinvest Alabang. One of the highlights of our stay was the Sabores de Mexico Mexican food festival that happened to be running while we were there. Oh the joy! We are Mexican food fanatics, and so this was really a special treat to look forward to.
I started with the starters because, well, that's where you're supposed to start. And because they were laid out right behind me and I could smell them! I particularly liked the different salads. I thought they all looked the same, but then they each tasted different. They were cold and quite refreshing to the palate.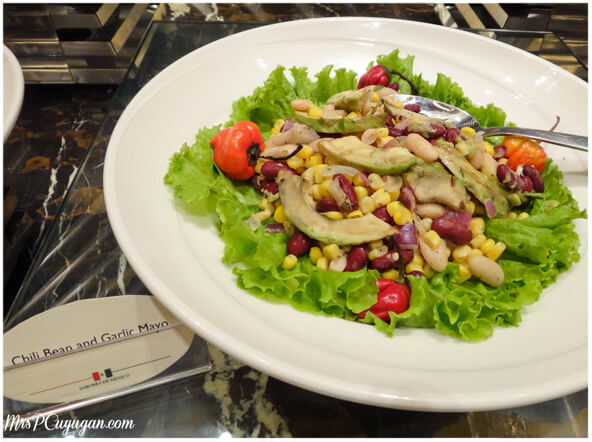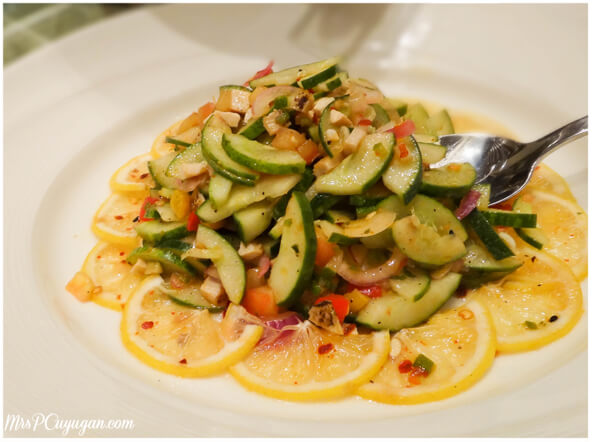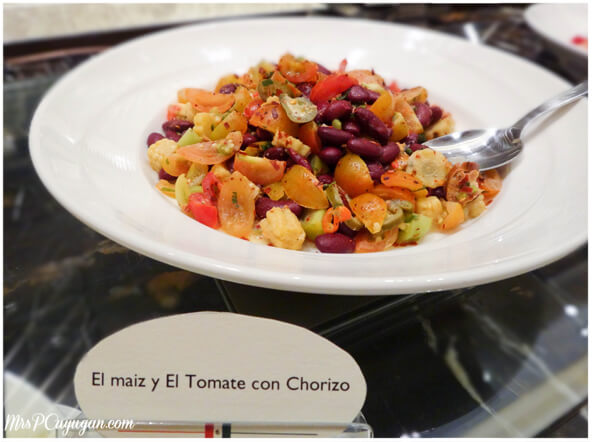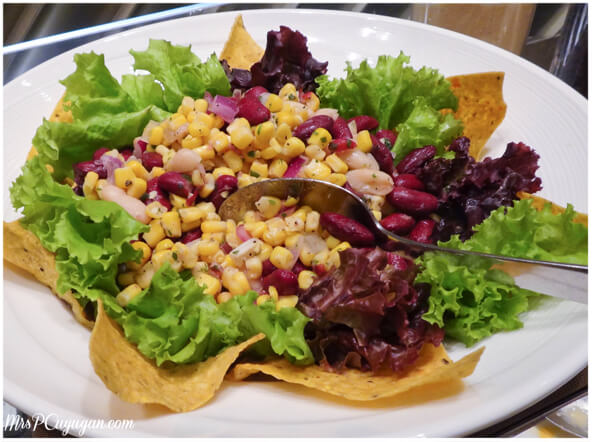 A Mexican meal is not complete unless you have nachos. At least for me and MrC. He happily crunched away on chips loaded while cheese while I had my plate of assorted salads and cheese. I love the cheese selections at Crimson. There were several different kinds, and no, sliced sandwich cheese was not a part of the list. Thank goodness.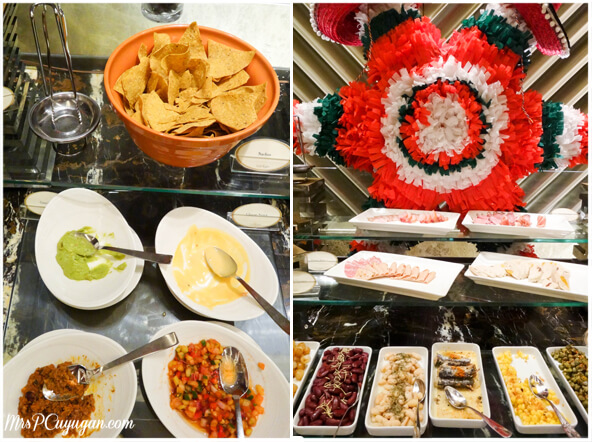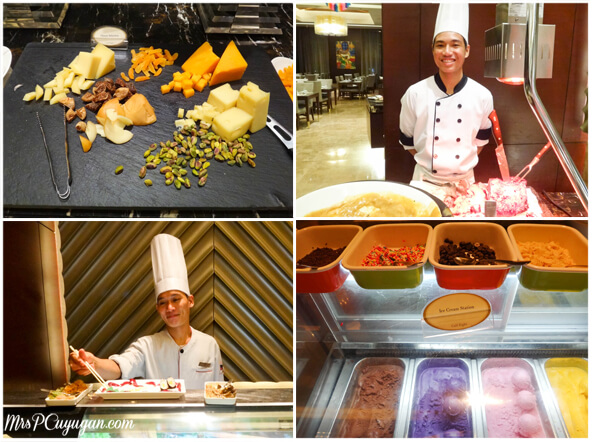 I was excited to get started on the main dishes. The Mexican Embassy flew in Chef Daniela Romero to infuse authentic Mexican dishes into Cafe Eight's buffet, after all, and I couldn't wait to try them. The Mexican Rice (of all things!) was my favorite. So good. I can just imagine stuffing this into burritos and all sorts of tortilla wraps, or eating it topped with carne asada and cheese. Yes, even more cheese. I also really enjoyed the beans. They went so well with the rice!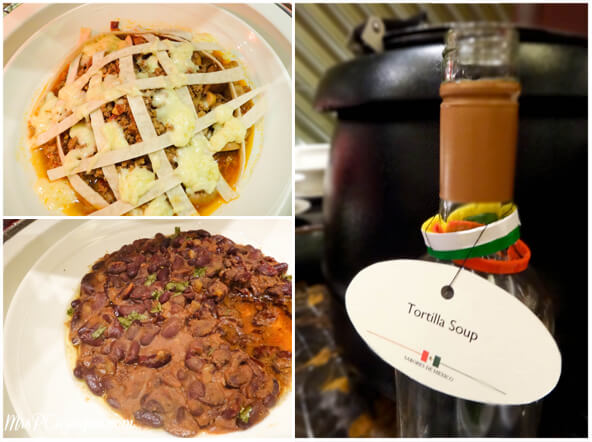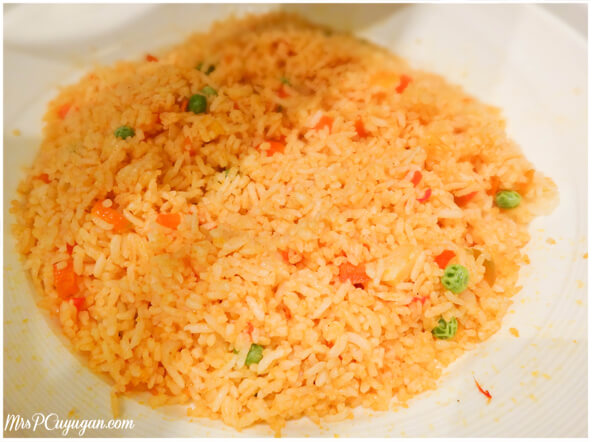 I also picked up a plate of sushi. It isn't Mexican food, but I just couldn't resist. I make sure to always try the Japanese selections at every hotel buffet I try just because I love Sushi and Sashimi a whole lot. Little MrC had a big plate of Sushi that night, too! That and a plate of Carbonara plus a bowl of Tortilla Soup.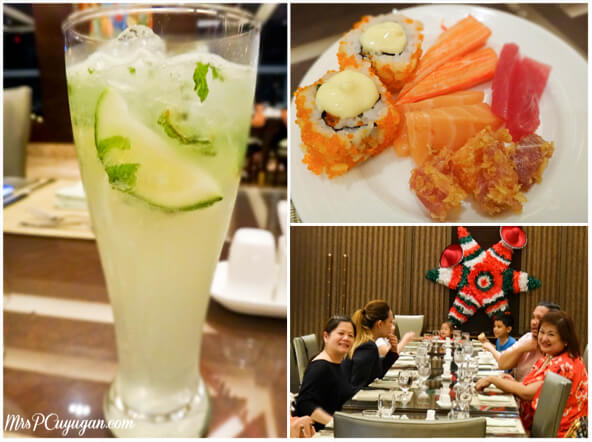 Did I mention that I had a Mojito too? Soooo goooooood! And it went really well with the Mexican spread. I didn't notice what MrC was eating because he was up and about, picking things up and wolfing them down. Hehe, sorry Daddy, nilaglag na kita.
Now, of course I remembered to save room for dessert. Unfortunately, by the time I was ready to hit the sweets they were all out of Churros with Chocolate Sauce! Huhuhu. The kids told me that they were really yummy.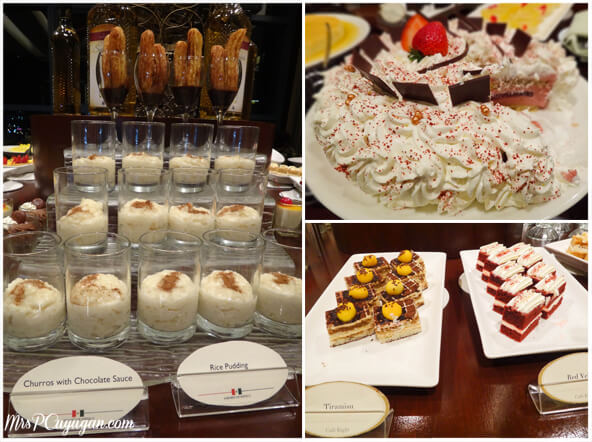 It's a good thing the Rice Pudding was excellent, otherwise I really would have been disappointed about missing out on the Churros. I got some of my usual dessert faves, too – Chocolate Mousse, Red Velvet and Tres Leches.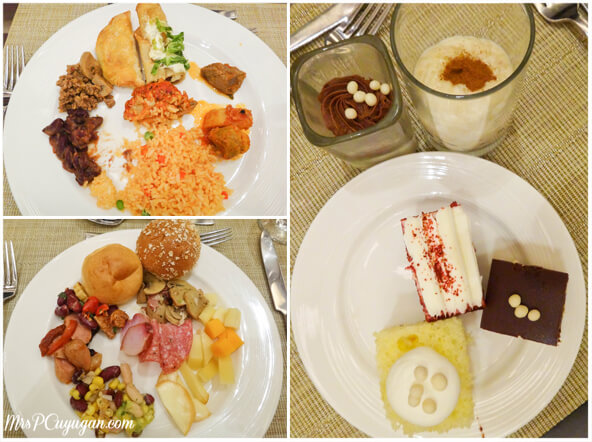 THANK YOU so very much to our lovely hosts, Twinkle Lacsamana, Karina, and the wonderful staff at Crimson Hotel. I had an amazing time chatting with my girlfriends, while we stuffed ourselves silly. It was such a fun night with our little group and our caboodle of husbands and kids. The boys really enjoyed dinner, and we can't wait to come back and indulge in more of Cafe Eight's yummy dishes. Thank you also to my south sister, Jane for arranging this for ABC+K!
Those of you who wanna check out the Sabores de Mexico Buffet, you still have until September 26, Friday, to drop by and enjoy. Lunch buffet costs PHP1,000 and dinner is PHP1,250 per person. For reservations, call Cafe Eight at 863.2222 loc 1612.