Fact: I love to travel, and I especially love it when I get to visit a new place.
Family fun is far from over for us, as my mother-in-law is now in town. If you'll remember, we had my FIL come home over the summer, and now it's Mamabear's turn. Their schedules weren't quite in sync, hence the separate visits. But that's all good because it only means extended happy days for us.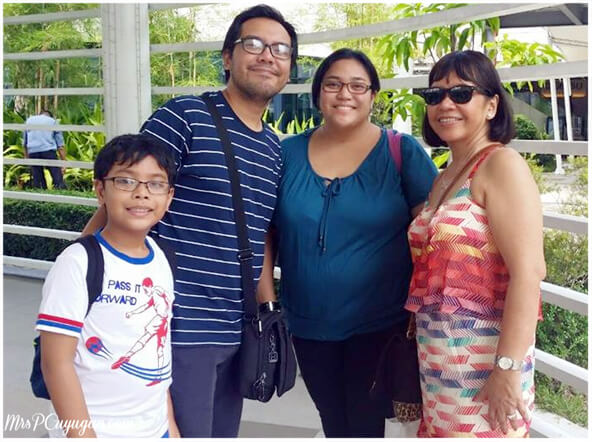 This past Independence Day weekend was the first long weekend of the school year. We decided to make the most out of it by heading out to see the Mayon Volcano. This trip was something to look forward to because I've never been to Albay, and also because visiting local provinces helps me tutor Little MrC in social studies. See? It pays to see the sights in your own country!
As luck would have it, the kiddo and I found ourselves sick with a nasty stomach bug a couple of days before the vacation. We nearly didn't make it, but in the end the boys and I thought it would be such a shame to miss out. So we decided to go, and to just make sure to watch what we eat on the trip. Quite unfortunate, as Legazpi has great food! But still, better than not being there.
I'm excited to share the little details of our Legazpi weekend escape with you guys soon in a series of posts. Promise you'll get to read about:
Our 7-hour trip to Albay by plane (I kid you not!) and how I really feel about The Orient Hotel
The Legazpi City Tour experience
Gata, gata and more gata, featuring Jasmine Restaurant, Small Talk Cafe and Rayben's Resto Bar and Grill
But first, here are some highlights of our vacation, as seen on Instagram. These, incidentally, are also a few of my favorite things about Legazpi and our trip.
Apparently, wherever you go in Legazpi, you still get to see the beautiful Mayon Volcano. This view was the savior of day 1!
We did the Legazpi City Tour on the morning of day 2. Our guide, MJ, was really nice and had a lot of fun bits of trivia to share. I especially liked that he started us off at the Legazpi marker. It's the perfect place for photo ops!
The little guy and I enjoyed our visit to the Cagsawa Ruins. It was really hot when we went though, as it was close to noon. One look at his face will tell you just how sunny it was out there. Lol!
I really don't think it's possible to beat the heat with a spicy drink, but MrC went ahead and tried the sili shake anyway. Yes, it was spicy, as you can see.
My idea of the perfect pasalubong from Albay is honey glazed pili. I particularly like this brand, which is what my brother's girlfriend (who is from Naga) buys for us when she goes home.
So there's our trip in a nutshell. Can't wait to share the whole story with you guys. Now tell me, have you been to Legazpi? What was your favorite thing to eat, see or do there?