You know that you are truly on vacation when happy hour begins at 3PM. Judging by this photo, I think Mr C would totally agree with me!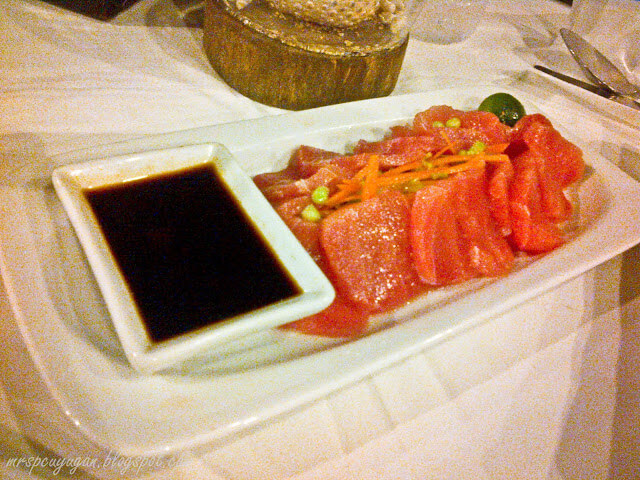 Someone seems to be enjoying that beer A LOT!

The rainy Manila weather made me think about our Boracay escape last September, and how I never actually finished blogging about it. We were really lucky that the weather cooperated with us during our trip. We did have rainy mornings and evenings, but the sun was shone merrily throughout the day. It was just the kind of weather we were looking forward to.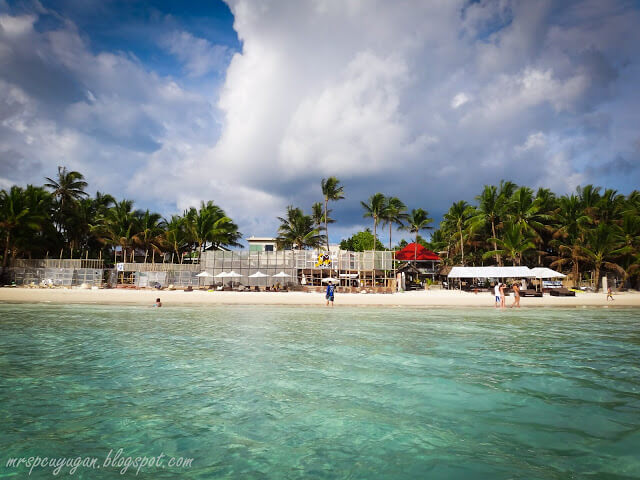 Perfect weather!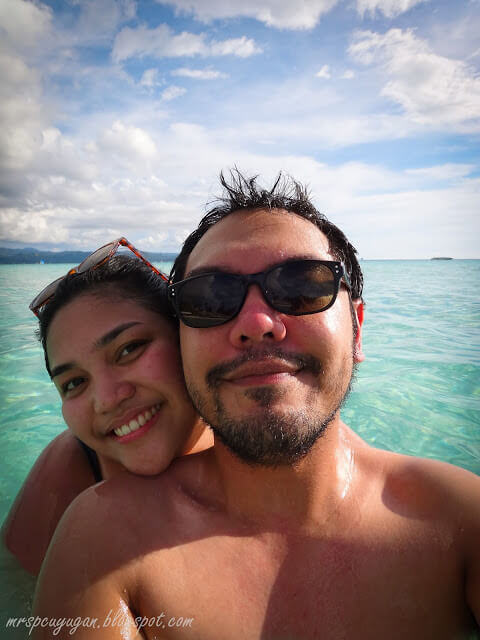 We spent most of our weekend in the water.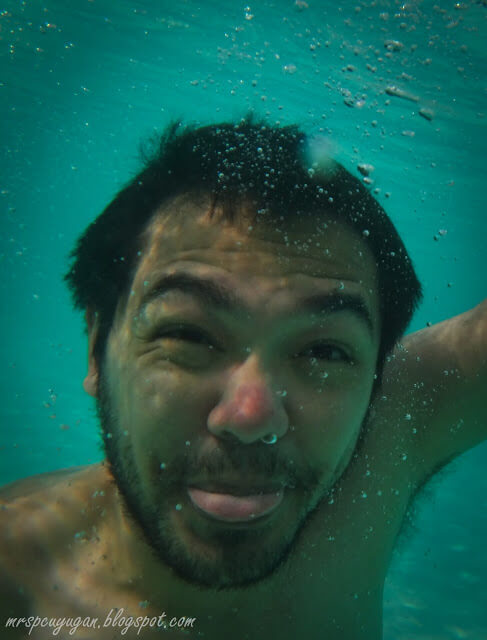 Mr C and his usual underwater shot.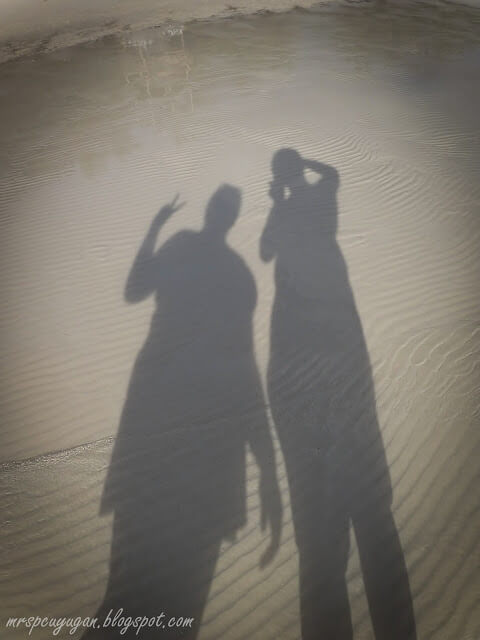 Off to the cabanas to take a break from the sun.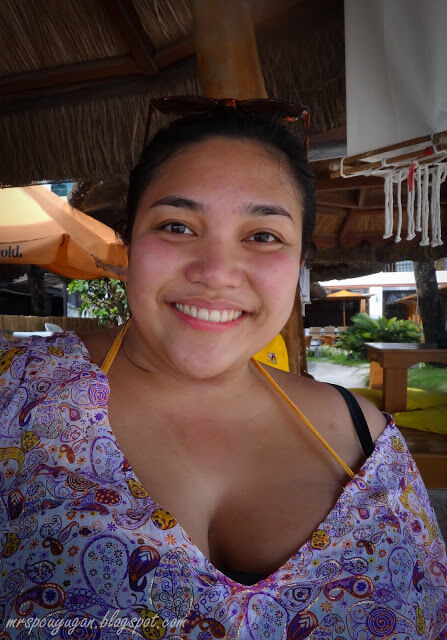 I thought I was starting to get dark already but Mr C said it was all just in my head.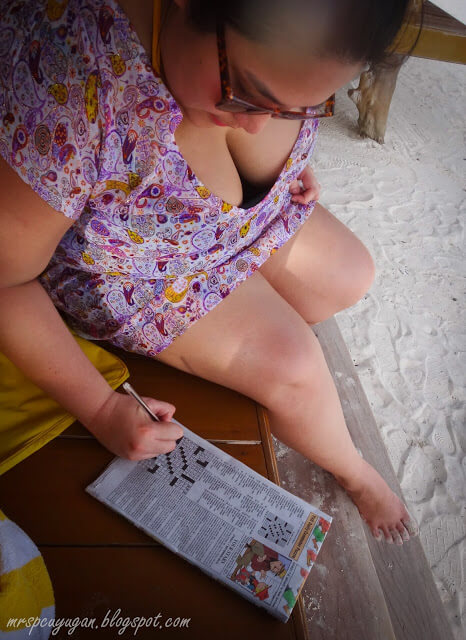 Our latest hobby – doing the crossword puzzles in the newspaper.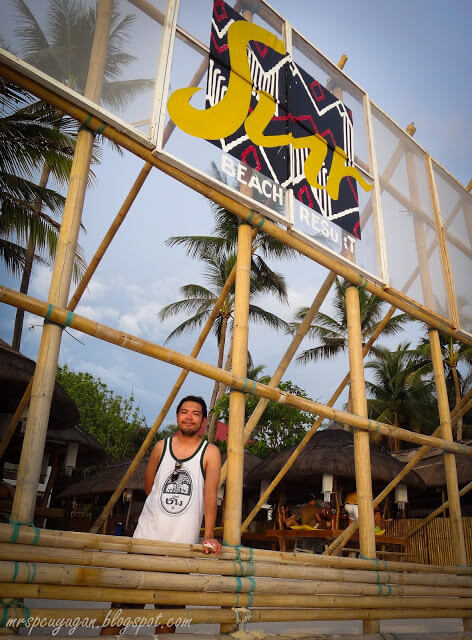 It's nice and quiet at Sur. Perfect for honeymooners!
When the sun to go down, we went back out to the beach hoping to enjoy our first Boracay sunset. The rain clouds were starting to roll in though, so the setting sun was partly hidden. That's ok though, it didn't stop us from going for one last swim!

Late afternoon, and my ugly bunny face.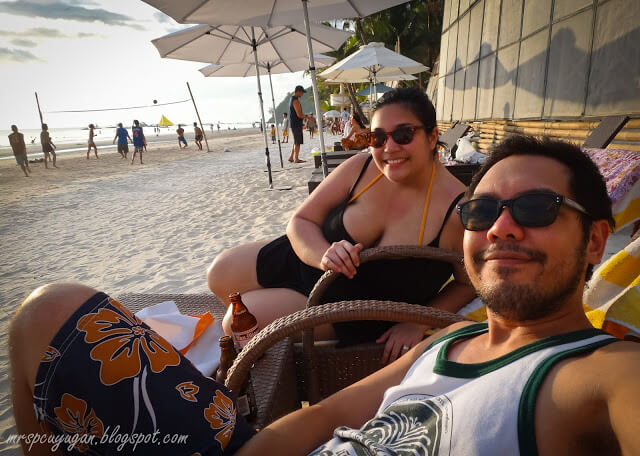 Relaxing with Mr C!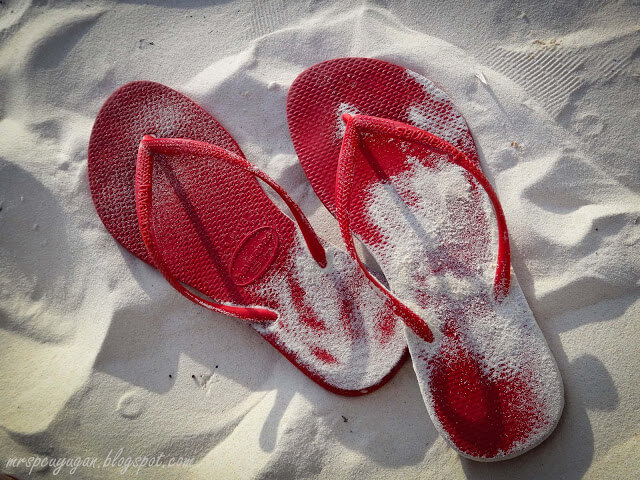 My favorite pair. These guys have gone EVERYWHERE with me – Boracay, El Nido, Puerto Princesa, Cabu, Davao, Batangas, Zambales… The list goes on and on!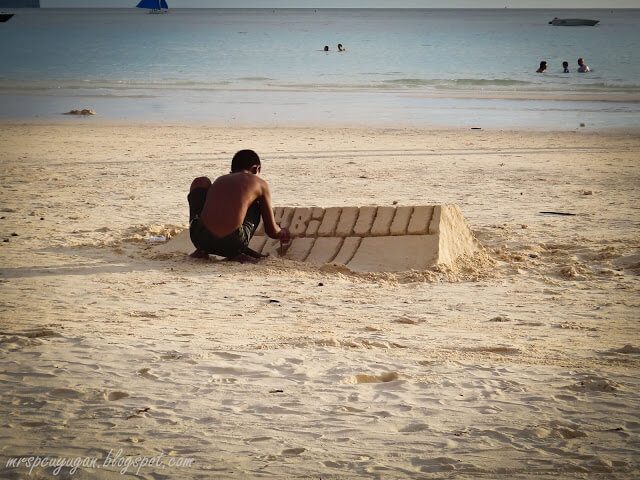 The kids of Boracay are just AMAZING at making sandcastles!

Last swim for the day. It was starting to get chilly already.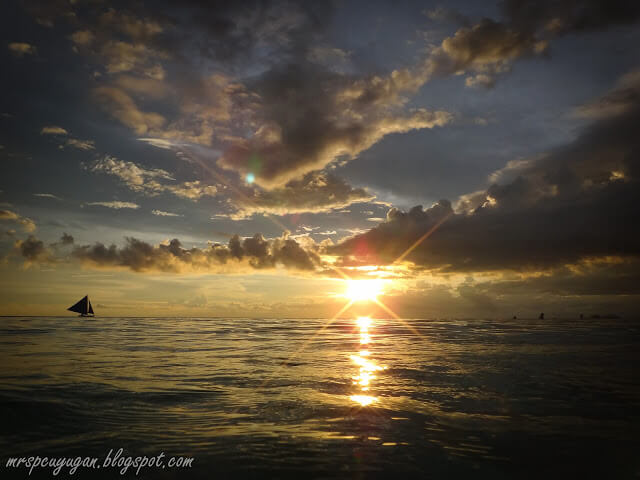 A view of the sunset from the water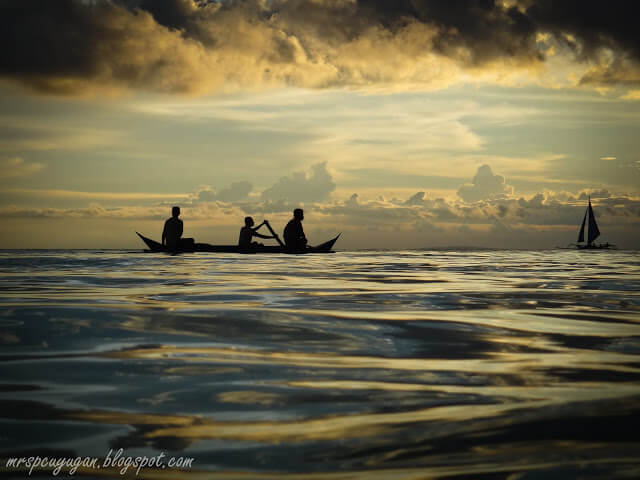 The perks of having a waterproof camera.
We chose to just have dinner at the resort on our first night since it was raining and we were both tired from travelling, and already a little tipsy from the beers.  The food at Sur was just so-so, and the servings were pretty small.  It also took long for our food to be served after we placed our orders. I don't think we'll choose to eat there again if we book a stay there next time, unless absolutely necessary.
Mr C had the beef salpicao, which was good but a little on the tough side. I ordered calamari which took so long to arrive that I was too hungry by the time it was put on the table so I didn't bother to take a photo anymore. We also got an order of tuna sashimi.  The meal was a bit pricey, as expected. In my honest opinion, it wasn't worth what we paid for, but that's what we get for being too lazy to go out.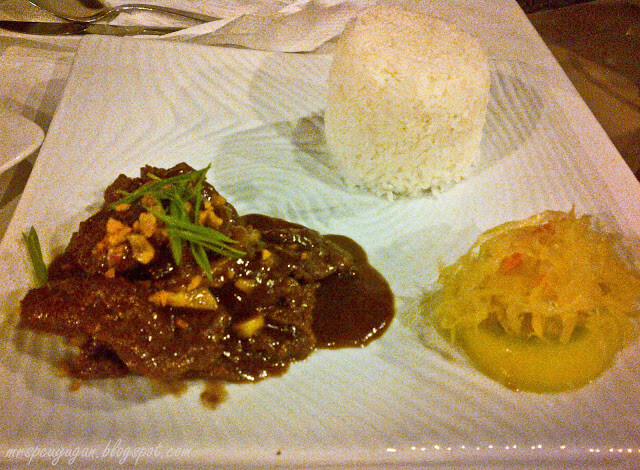 Beef salpicao, rice and atchara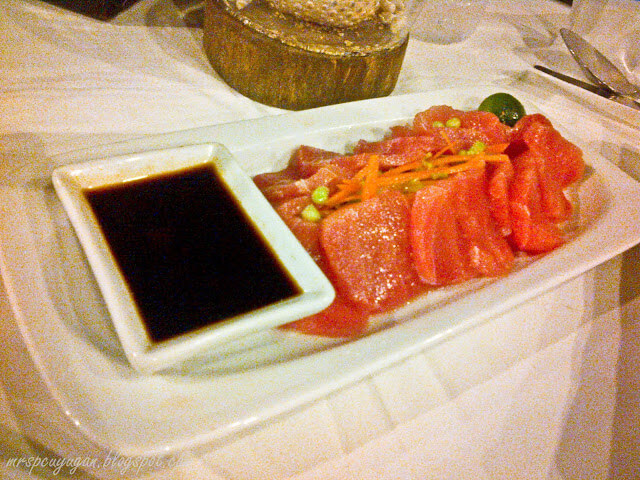 Tuna sashimi
We went straight to bed after dinner since we wanted to wake up early the next morning. And that's about it for the first day of our Boracay escapade!
More, more, more Boracay Day1!
Station 1, Boracay Island
Phone: +63 36 288 6844
Fax: +63 36 288 6843
Mobile: +63 928 781 1233
Email: surboracay@gmail.com
http://www.surboracay.com
Much love and happiness,