Tagaytay is one of the nicest places to be in the morning, especially during the cooler months. Being able to spend a quiet Monday morning in Tagaytay sure beats rush hour traffic, a barrage of emails and a full to-do list. A yummy breakfast at a lovely restaurant overlooking Taal Volcano makes the morning even sweeter. And so, that's what I gave myself as a birthday present last February!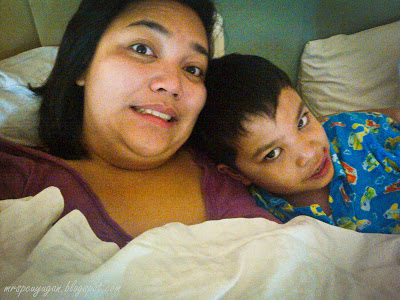 I realized just now that I don't have a photo of the view from Restaurant Verbena. But take my word for it, it was a gorgeous morning with just enough sunshine to make everything beautiful, and a little nip in the air that made us feel like we were actually taking a break from our real lives.
The package we purchased from Deal Grocer came with breakfast for two, and the little guy still gets served free breakfast at hotels. As Mr C would say, "That's a lotta savings!"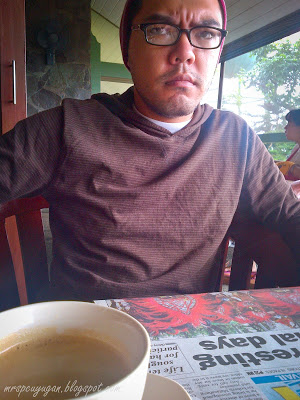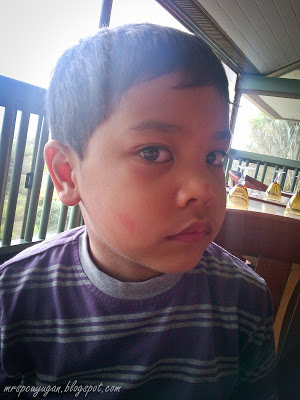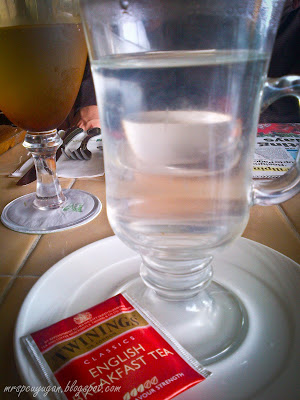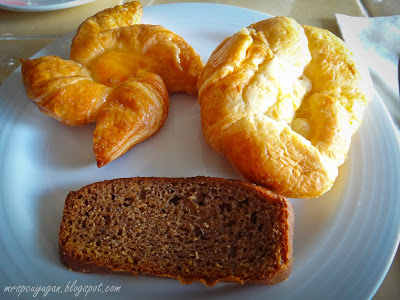 As expected, the little guy wanted pancakes. Mr C ordered the Tinapa Omelette and I had Huevos Rancheros. The servings were huge! If you plan on having breakfast here, make sure you're hungry!Breakfast at Restaurant Verbena includes coffee, tea or hot chocolate, and a mini buffet of fresh fruits, juices, and assorted breads. While waiting for our food to be served, we started munching on bread and fruits. I love bread, and so I was beyond happy that we could have as much bread as we wanted that morning. Yes, this is why I'm fat.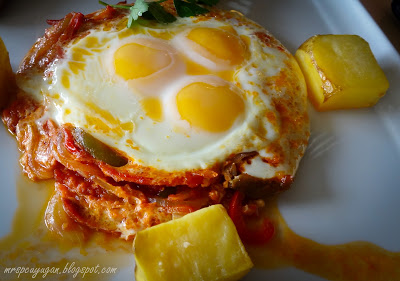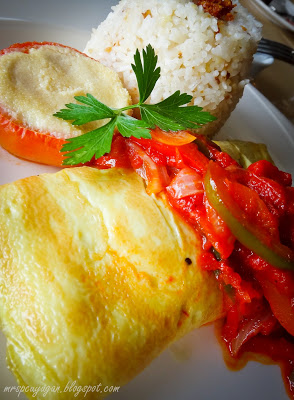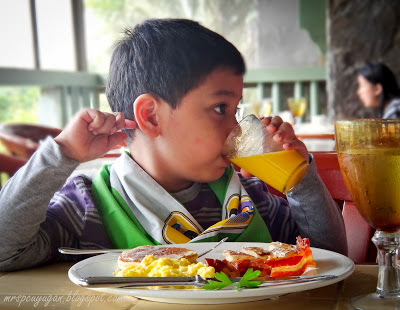 I would have wanted to get more bread, but since the breakfast plates were so heavy I didn't have room for it anymore. Instead, I had a small serving of fruit and juice. Nothing like something sweet to end a satisfying meal.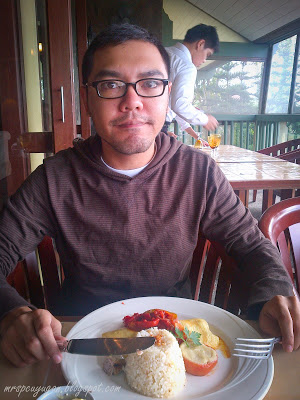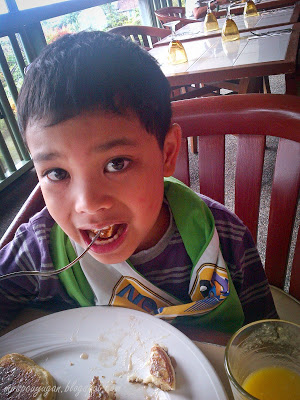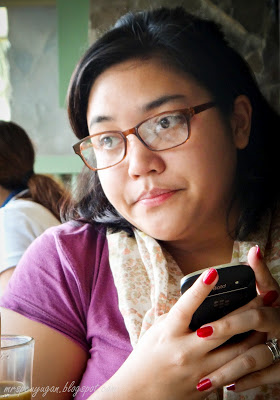 We all really enjoyed the yummy breakfast at Restaurant Verbena, and our stay at Discovery Country Suites. The staff was very accommodating and cheerful, which is a huge plus. I definitely want to stay there again so we can experience their other rooms, and the rest of their breakfast specials. I love that Tagaytay is just a short car ride away. It's my favorite place to go for an instant escape. Maybe I should start planning our next trip!
RESTAURANT VERBENA
DISCOVERY COUNTRY SUITES
300 Calamba Road,
San Jose, Tagaytay City
4120 Philippines
+(63 46) 413.4567 (Tagaytay)
+(63 2) 529.8172 (Manila)
+(63 927)523.2139
dcsrsvn@discovery.com.ph
www.discoverycountrysuites.com
#/DiscoveryCountrySuites
P.S. I'd love it if you could visit the other posts from my Tagaytay birthday weekend!