Our last stop on my birthday weekend getaway last February was Buon Giorno at Cliffhouse Tagaytay for a late lunch. It was an overcast day, and the Tagaytay air was chilly. As soon as we arrived, Mr C went ahead and took his mandatory panoramic photos of the place and the view.


Since it was chilly, and the little boy had just recovered from a fever, we made sure to dress him nice and warm. It was the perfect opportunity for him to finally wear the vest that his Cuyugan relatives in the US sent a few months ago.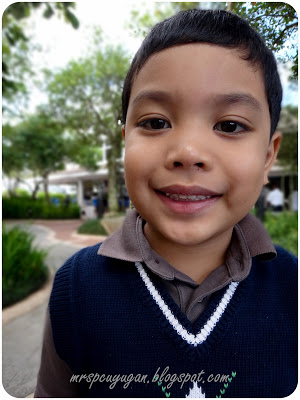 This was my first time to eat at Buon Giorno, and prior to heading out there I had asked my friends for recommendations. One of the highly recommended items was the Cold Tarragon Tea, so I decided to try it. I also read online that tarragon tea is good for its antioxidant properties, and after a weekend of nonstop eating, my body definitely needed some help in the cleansing department! Mr C and the little guy shared a glass of Fresh Dalandan Juice.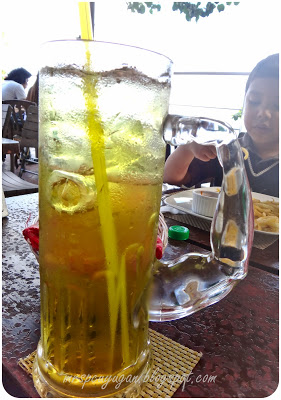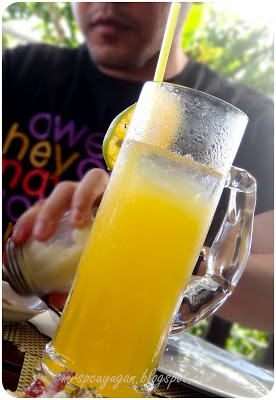 The little one was hungry already, so we ordered a plate of fries for him to start with. Mr C and I happily munched on freshly baked bread with olive oil and balsamic vinegar while we decided on what to order. I know everyone says to stay away from the bread basket when dining out to lessen carb intake, but I just can't help it. I love bread!
As expected, Kiddo asked for pizza. Meanwhile, Mr C and I decided to split a steak and the Chicken and Mushroom Risotto, which was also highly recommended by a friend.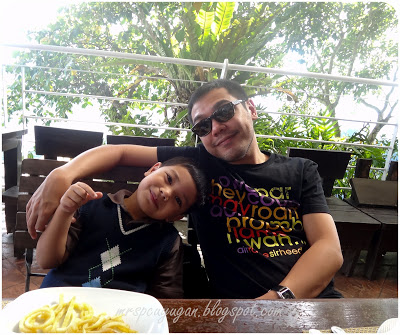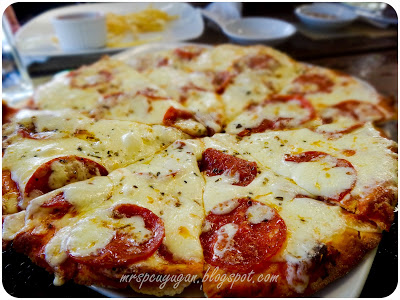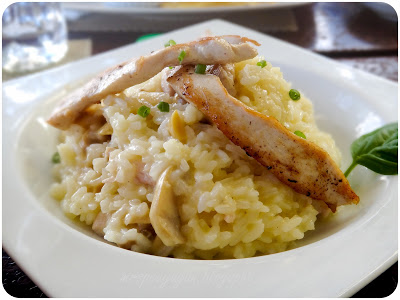 This was a really yummy ending to a super fun birthday getaway. I really enjoyed spending time with my boys. I'm already planning what to do next year. It's definitely gonna be a major celebration for me, as I hit the big 3-0!
If you haven't yet, do check out my previous birthday weekend posts:
When's your birthday? Let me know so that I can greet you! How do you like to celebrate your special day? I'd love to hear from you! 🙂
Buon Giorno Caffe and Bistro
4 Cliff House Tagaytay
Silang, Cavite
(046) 483-2102