The boys and I rarely catch a movie on opening week because I don't like crowds, and I'm not fond of crowded movie theaters. I was more than happy to make an exception for The Amazing Spiderman 2, though, when my friends Millie and Janice asked if the boys and I would like to attend a special screening that PLDT Home DSL was setting up. Of course our whole family said yes to that! I love family-oriented events like this one, and I love how PLDT Home DSL is an enabler of family-sized connections.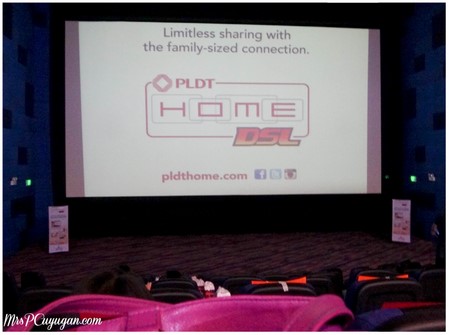 I was so happy about being invited to this event that I actually made the super mega effort of driving to Makati with the kiddo on a post-football afternoon, and with a fussy stomach, to pick up MrC from work so that we could make it to Eastwood Mall by 7pm. Oh, and I forgot to mention that we were really pooped because we had just arrived home from our Pico de Loro escapade the night before.
One of the highlights for me was seeing little Diego and his mom Lara, members of the Ledesma family who are featured in the PLDT Home DSL TVC. My son loves watching families and kids on TV, and I noticed that he really is influenced by them. He picks up jokes, shows an interest in things that they have and do, and even wants to try out the activities that he sees them engage in onscreen.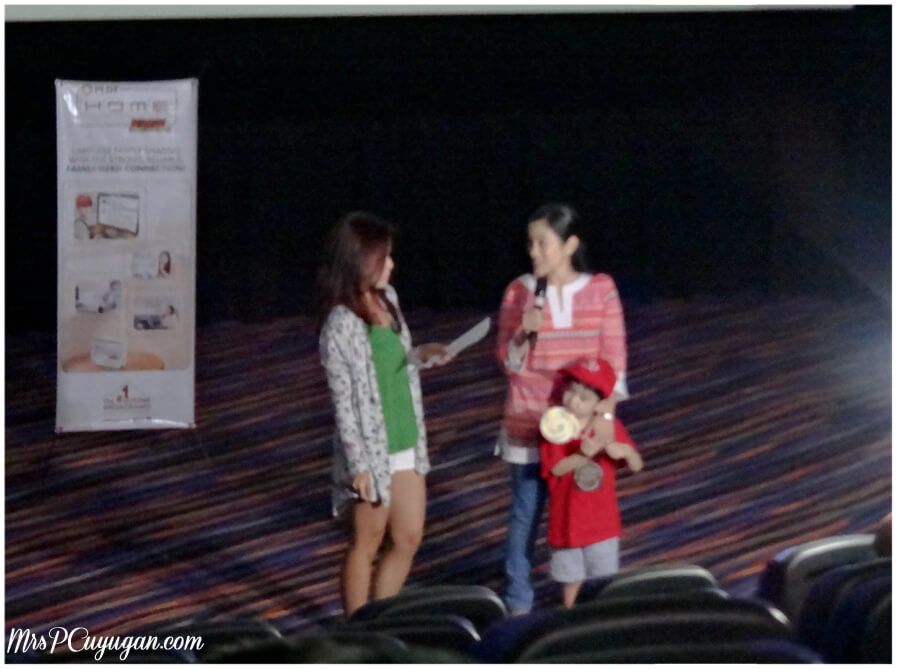 I like that Little MrC sees Diego interact with people online in these commercials through his Ask Diego Fan Page. See, we have a lot of family members who are abroad, and it's only through the internet that they get to watch him grow. We're on Skype often, and we make an effort to share photos and stories on Facebook also. I share stories here on the blog. MrC and the little boy like to shoot short videos that they share on a secret YouTube page that family members can access. Yep, we like to keep our kiddo's videos private as a sort of protective measure.
Similarly, Daddy Paolo and Mommy Lara screen Diego's page to be sure that the stuff he gets to see are all age-appropriate. Before he sees the questions, Paolo and Lara delete offensive content, and sometimes answer the more difficult questions themselves. Then they help him type out answers, especially when he asks about how to spell words. On occasion, Diego also gets ideas for answers from his Ate Trisha. I think that monitoring the age and answering the questions also provides their family with a fun bonding activity online.
In this sense, we can totally relate to the Ledesmas, who are a tight-knit family that enjoys doing things together online using multiple gadgets simultaneously to help one another out. And for us to be able to keep up with our online lives, we need limitless sharing with the strong reliable family-sized connection, exactly what PLDT Home DSL provides.
To sign up for your own strong, reliable family-sized connection of PLDT HOME DSL, visit pldthome.com.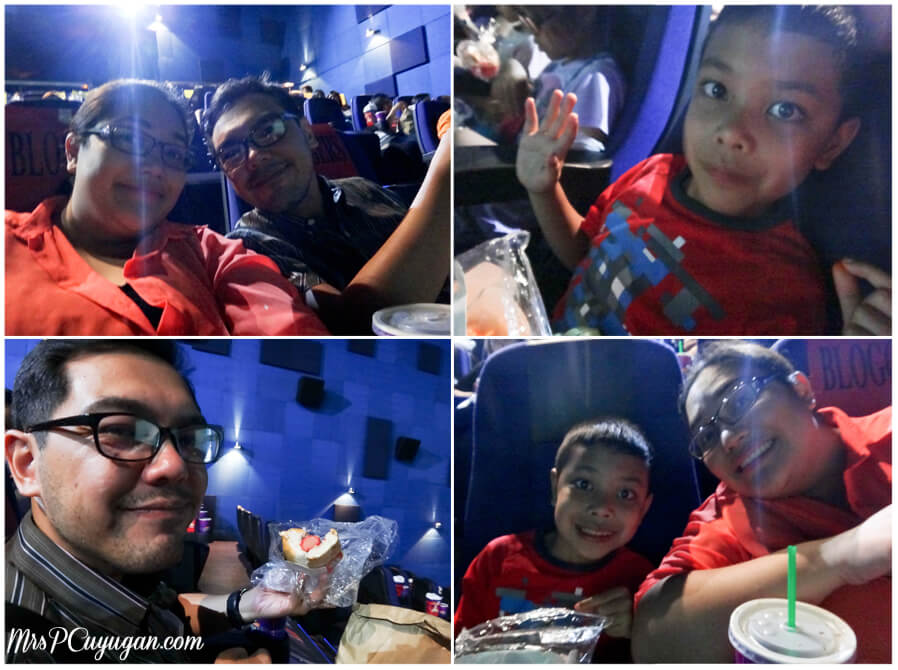 Oh, and no, I'm not posting about the movie because I don't want to be a spoiler in case any of you haven't seen it yet. Just know that we LOVED it, and we are so glad we came to the event. Since you won't get any movie info from me, #letsaskdiego about it on Facebook if you really wanna know!