Like I said in yesterday's post, the boys and I went to two Easter events this year. I really made an effort to make it to Westgate's Easter celebration because I know that Little MrC enjoys attending events there. We've been to several of Westgate's Easter and Halloween events from the time that I was working for Filinvest, and even afterwards.
Bonus: These events give me an opportunity to hang out with my former workmates.
Extra Bonus: These events also give me an excuse to invite the boys for dinner at Whistlestop, something that has become a post-event tradition for us from my mall events days.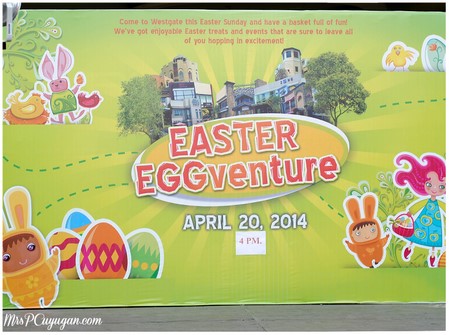 We arrived just after 5pm, which really is the best time to come to Westgate because it isn't too hot anymore. At the registration area, we were given a map for the stations that we needed to visit. There, we had to answer a question. The first letter of each correct answer would spell out the "secret word", which participants needed to claim their prizes. Right off the bat, this guy knew which prize he wanted. Can you guess which one it is?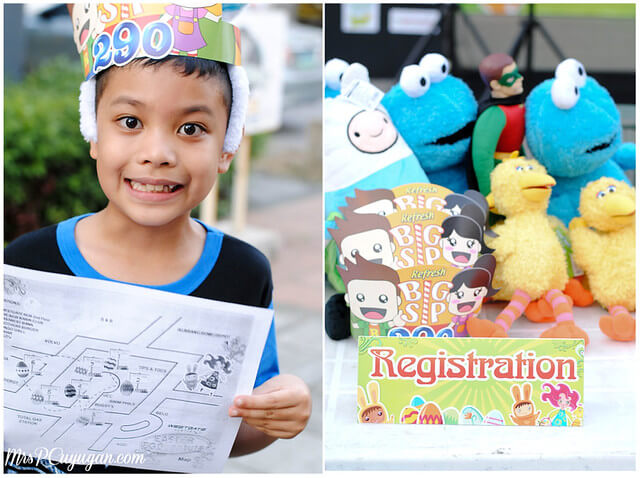 The stations were spread out all across Westgate. In each one, there was a giant Easter egg, made by the very talented creatives people of Westgate and Festival Supermall. I've worked with these guys, and really, they are amazeballs.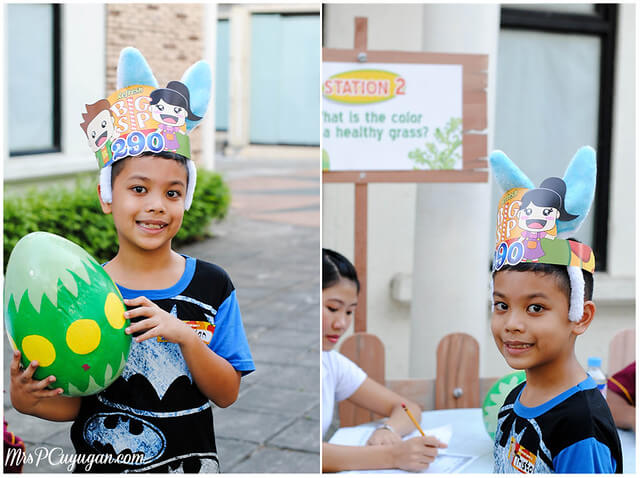 After our really hot afternoon in Makati, the Alabang breeze was such a welcome relief. One of the best things about Westgate on a good weather day is that you can really dine alfresco without having to worry about melting from the heat. It's especially lovely there at Christmas time.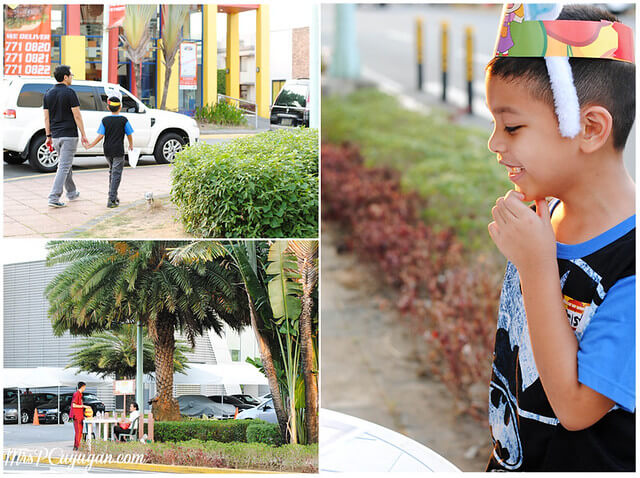 I actually enjoyed answering the questions at all of the stops. The promo girls couldn't help but laugh at all the answers that the boys and I threw around. One of the skills that I've had to master as a writer is how to say things in a different way, and this often involves the use of synonyms. So, yes, I could think of more than one way to answer the clues given. Good thing MrC was also there to choose the most logical and sound answer haha.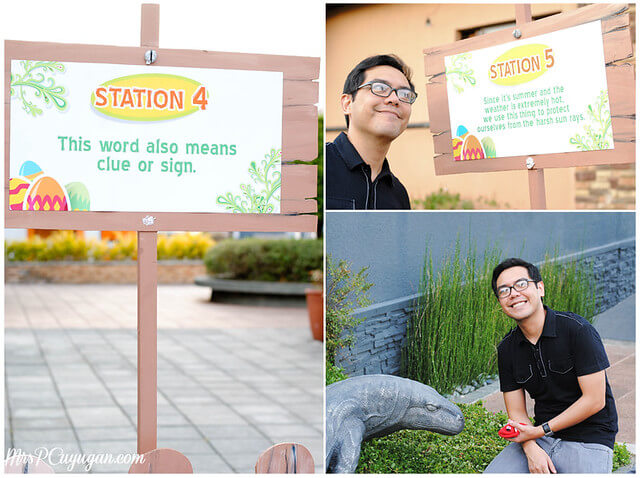 Caviar is one of the newer restaurants in Westgate that I really hope to try soon. I hear good things about it from my friend, Joei. Just thought I'd share that.
So anyway, after going around all of the stops, we guessed the secret word and Little MrC was rewarded with his prize of choice – an even bigger Finn the Human stuffed toy. He now has a big one and a small one who sleep on his bed and keep him safe at night.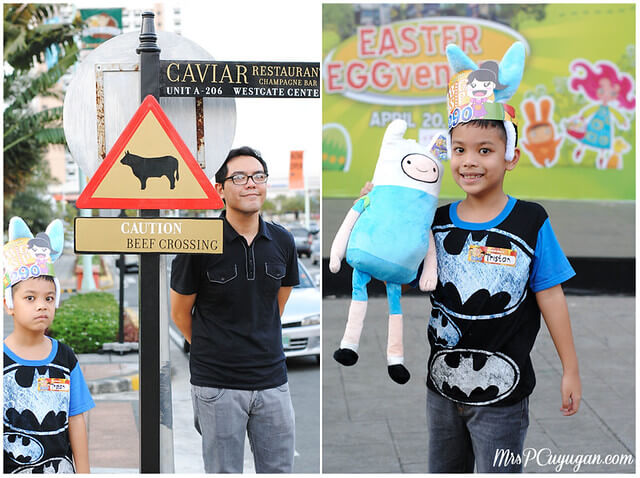 Thanks very much to the Marketing team of Westgate for having us for yet another fun Easter celebration. We're already excited for Halloween! 🙂