My Halloween celebration began last October 30 with back to back events at Festival Supermall and Westgate Center. At the end of that day I was simply exhausted and craving for comfort food. The boys and I decided to have dinner at Whistlestop, which opened its doors to Westgate customers just a few weeks ago.
Whistlestop has actually been around since the 70's. It closed shop sometime in 2005, and just recently reopened in Makati with a new look. Many hold this place close to their hearts like my mom who recalls good times spent at Whistlestop, which was one of the few restaurants open 24/7 back in the day. Meanwhile, I think I had only eaten there once before, and I can't even remember if I enjoyed the food or not.
The boys went into the restaurant a few minutes before I did, as we were still packing up after the Magical Halloween event. When I arrived they had already placed their orders – Nasi Goreng for Mr C and a Bacon Cheeseburger for the kiddo. They also ordered Mozzarella Sticks as an appetizer. After a quick scan of the menu, I decided on Boneless Buffalo Chicken Wings with Bleu Cheese Dressing. I was surprised that it took quite a while for our food to arrive since there was only one other family dining at the same time as we were. Luckily, the little guy got a prize at the event earlier and that kept him occupied while waiting.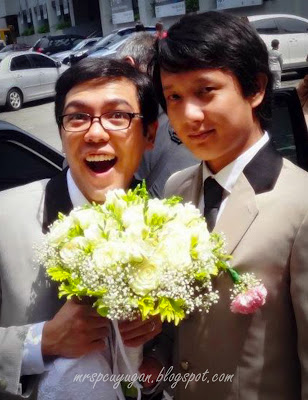 The mozzarella sticks arrived first, and they weren't exactly what I was expecting. I didn't read the description of the dish on the menu, so I was thinking they would be breaded and fried. Instead, we were served a stack of cheese spring rolls with what I think might have been cilantro (yes, I know I should have checked the menu). I really loved the marinara sauce that came with the dish. It was tangy and just a little bit spicy, absolutely perfect with the cheese sticks.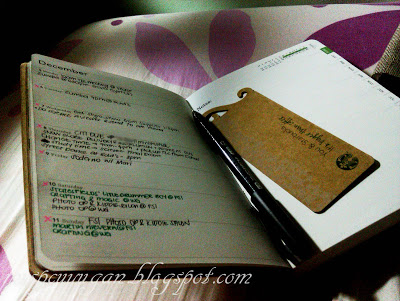 The little boy's burger and Mr C's Nasi Goreng followed a little after the appetizer. The servings were pretty big, definitely worth the price. I didn't get to try the burger, but since Tristan was only able to finish half of it, I'm guessing it's pretty heavy. We actually took home the uneaten half and had my brother eat it. He said it reminded him of a thicker, denser Tropical Hut Hamburger, which means it's pretty good in a Pinoy burger kind of way.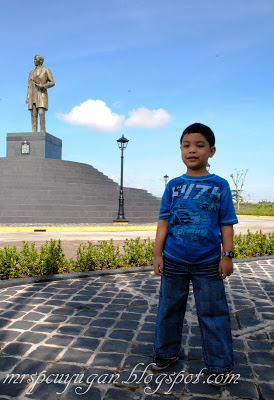 The hubs seemed to enjoy his Nasi Goreng judging from his clean plate at the end of our meal, and there was quite a lot of it at the start. I took a bite and found that it was pretty good but nothing extraordinary. My last encounter with Nasi Goreng was during our honeymoon staycation at Sofitel last September, and that is still by far the tastiest bagoong rice I have ever had.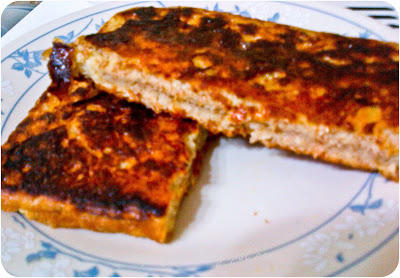 While waiting for my meal I decided to order a glass of Iced Tea with Mango Juice, which sounded weird at first but was actually really good and refreshing. Finally my food arrived, and it was a good thing that it was worth the wait. The chicken was tender and really tasty, and the serving was pretty big. The bleu cheese dressing was a perfect match, though at PHP 50.00 it was a pretty pricey add-on.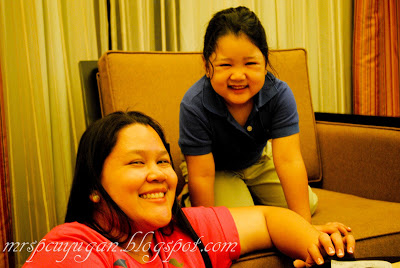 There was more than enough food for three people on our table, and as expected we had a lot leftover for takeout. We were all full after such a big meal, but since there's always room for dessert, I decided to stop by UCC before heading home to grab a piece of my favorite Red Velvet Cake to go.
No visit to Westgate is complete without UCC's Red Velvet Cake
There were some other interesting items on the Whistlestop menu, and I am definitely looking forward to coming back to give them all a try.
Whistlestop Restaurant and Bar
Westgate Center, Filinvest City
Alabang, Muntinlupa
(+632) 771-1706
UCC Coffee Café, Westgate
Unit C 801-802 Westgate Center, Filinvest City
Alabang, Muntinlupa
(+632) 771-1550, (+632) 771-1549