We missed out on all the Easter fun last year because the little boy was sick and in the hospital. This year, we decided we would make up for it by attending not just one, but two Easter events.
Our afternoon was spent on a really fun (despite it being really hot) Golden Egg Hunt all over Greenbelt with the boys, and some of my best WAHM friends and their families. I received an email invitation from the mall's marketing people, and I love that they allowed me to bring three more families with me. Thank you, Greenbelt! This is why I really LOVE the Ayala Malls.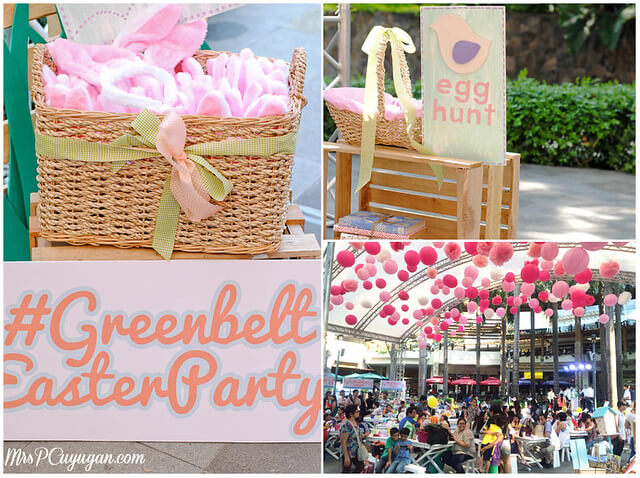 We arrived at the venue early, just as the exhibitors were finishing their booth setups. The first thing that I noticed was that the place was absolutely beautiful! This is exactly how I would imagine my baby shower would look if I ever have a baby girl. Husband, friends, family and suppliers, please take note.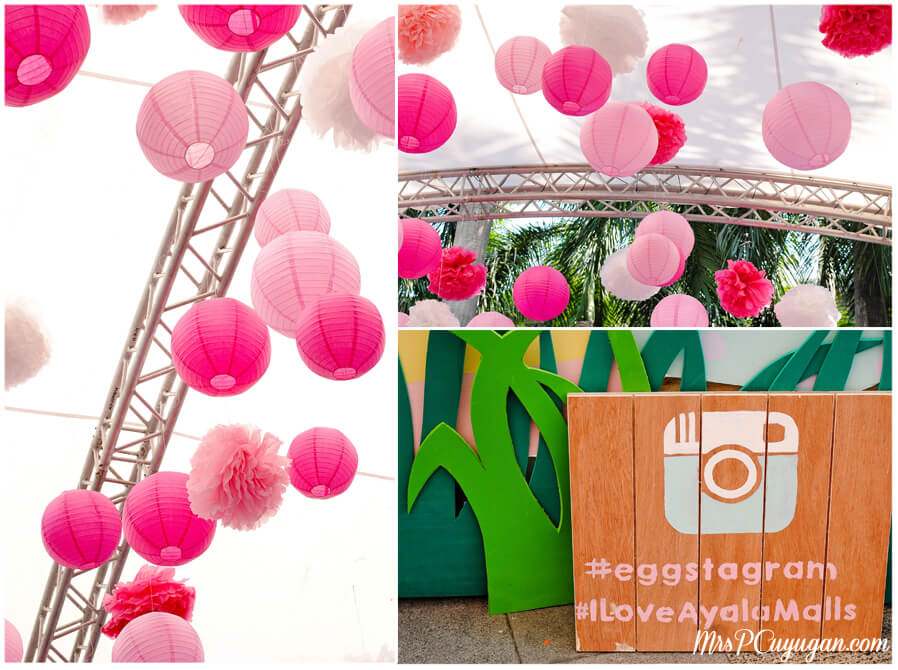 We registered and were each given a postcard, which our kids used to redeem freebies and activities, a map for the Golden Egg hunt, a wrist tag to identify the participating kids, and a cute tin bucket for the goodies that the kids would collect. Of course, we chose a green bucket – green for La Salle. I definitely passed some of my school spirit on to this little guy.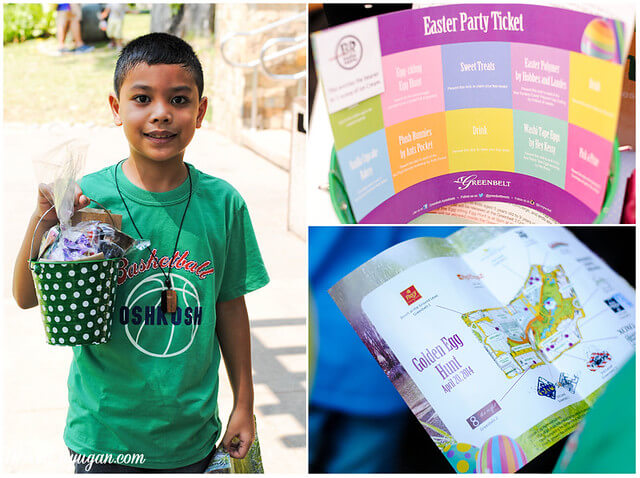 We had five small boys with us, ranging from 8 to 3 years old, and I was a bit worried about how we would keep track of them. Obviously, I'm not used to having lots of kids in tow since I only have one child. But thanks to the bunny ears that were being given out at the activity area, our boys became pretty easy to spot.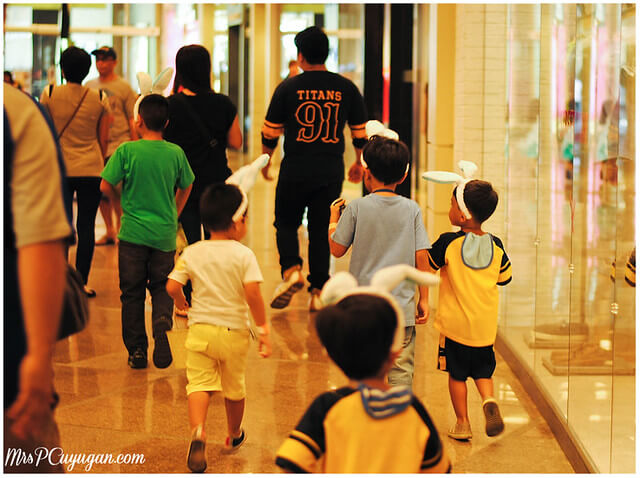 We literally went from Greenbelt 1 to 5, visiting stores and stalls that were marked on our map. It was quite the sweaty workout, but we all stuck it out because we could clearly see that the kids were having a lot of fun. Most of the stores gave chocolates and candies. The best was Gelatissimo, who gave free mini ice cream cones to the kids. That was a great heat-beating snack break.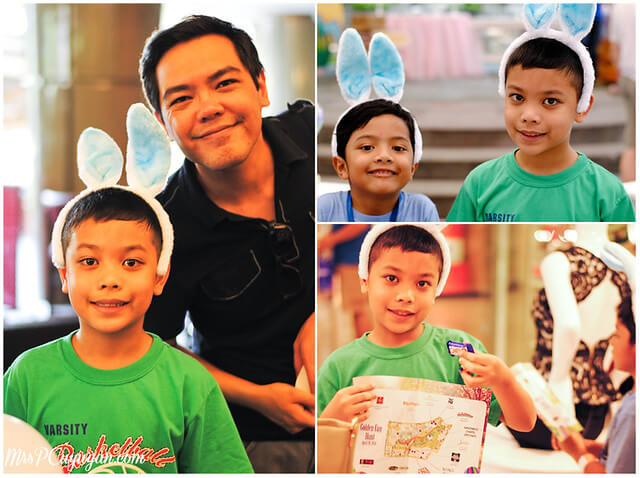 One of the stops was the Greenbelt chapel where they gave the kids nice scapulars with the image of the Sto Niño. We also stopped at a new chocolate stall in Greenbelt 1 near Watson's, called Frey Chocolates. Oh my gosh so good. I tried their white, milk and dark chocolate variants, and I can't decide which one I like best. They have little nougat bits in them, too, like the ones at the bottom of Toblerone triangles. Yum. Sorry, I don't have any photos. We ate them all before I realized we never took a photo of the kiddo's Easter loot.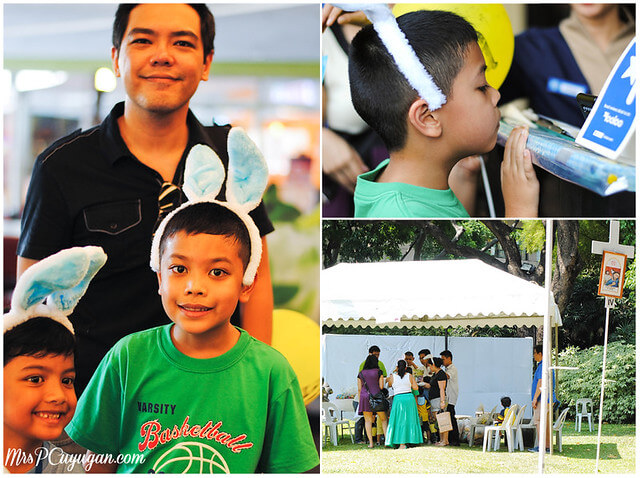 After we finished visiting all of the stores, the little guy asked to get a cup of juice from the drinks booth. He was really thirsty from the heat, despite occasionally sipping water from his tumbler while we were walking. I actually asked MrC to get some water from the nearby restaurants for me. He also bought me a bottle of pink lemonade Snapple, one of my favorites, and still I chose to drink water over that. The sugary sweetness did nothing to quench my thirst. It was THAT hot.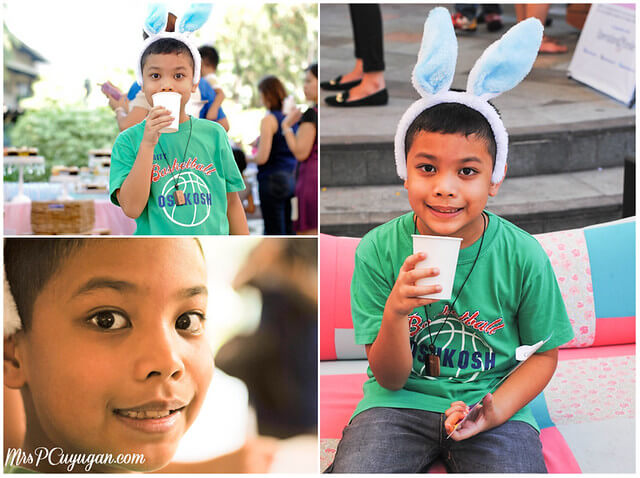 Apparently, the cup of juice wasn't enough to cool this guy down either. He went straight for his free cup of ice cream after finishing his drink. Oh my gosh, was I excited to see Baskin Robbins at the event! My childhood favorite is coming back to Manila real soon! I totally regret not getting a cup for myself during the event. The little boy enjoyed his scoop, though, down to the last lick.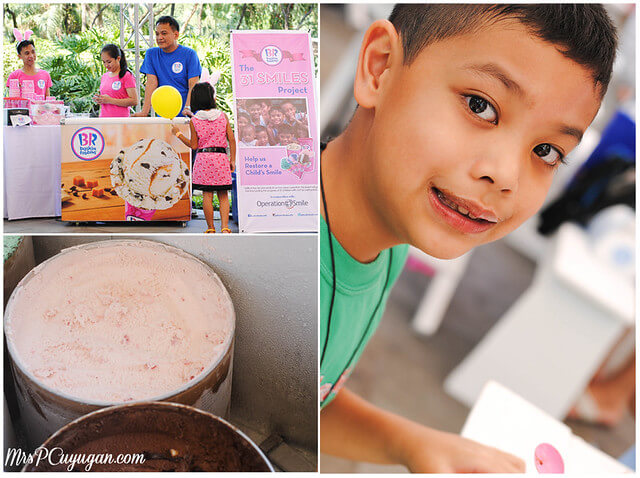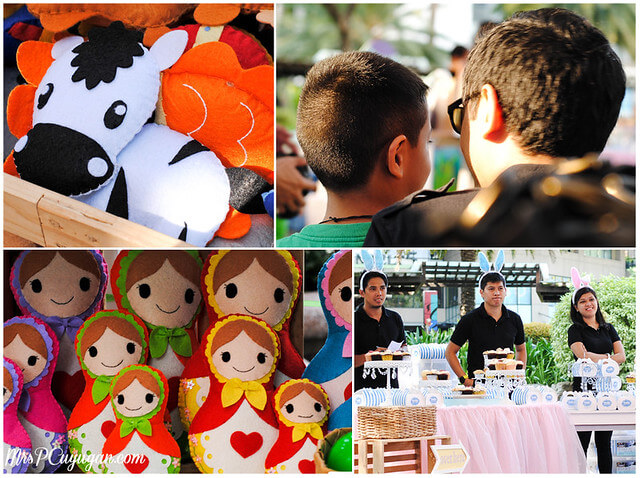 After he got his ice cream fix,Little MrC decided to try the arts and crafts activities that were available for the kids. First, he visited the washi egg decorating booth, where you had to decorate a paper egg with washi tape. It was quite similar to the Easter egg banner activity we did at home. The pretty washi tapes were provided by Hey Kessy.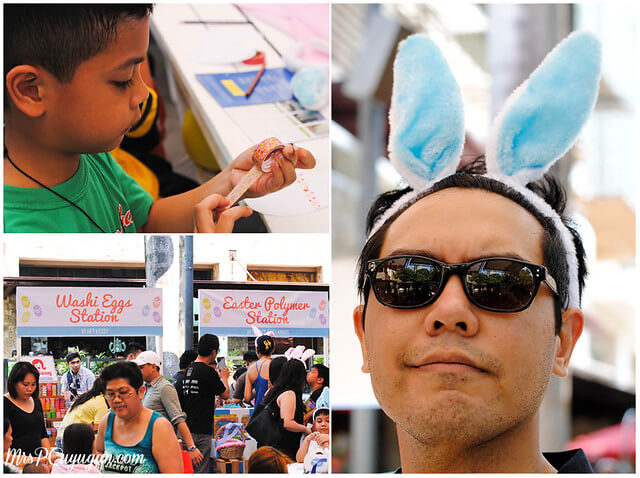 After the washi activity, the little guy made a polymer clay bunny keychain at the Hobbes and Landes booth. Then, he also had a cute felt puppet made at the Plush Bunny Station by Ant's Pocket. I love the crafty activities available to the kids at the event while we all waited for the awarding program to start. It was a great way to keep the kids entertained and occupied.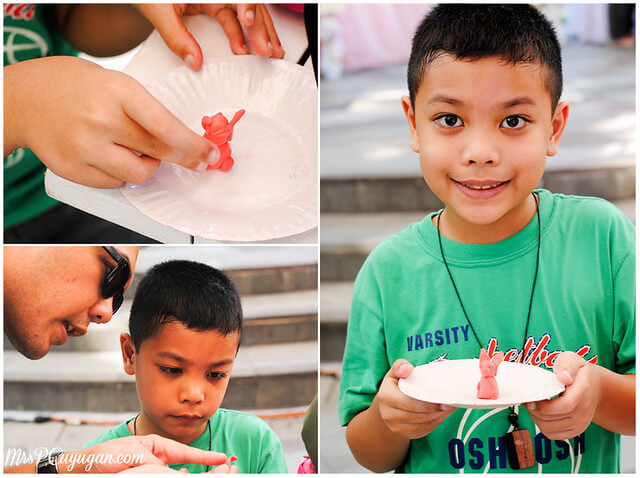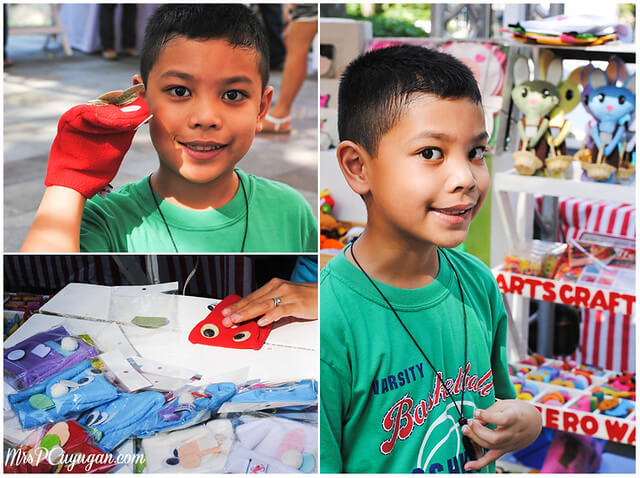 The joy and excitement in all of our kids' faces can definitely be seen in our photos from that day, and I'm really just so happy that our four families were able to celebrate Easter together. It just made the whole day a lot more fun for everyone.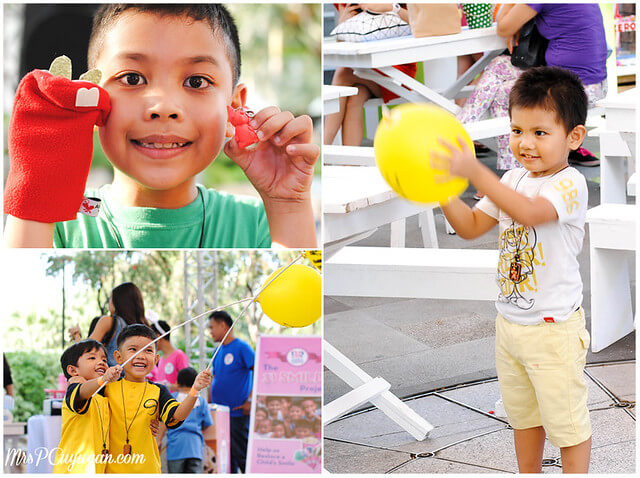 Super duper thank you to the wonderful Marketing team of Greenbelt for the invite, and for assisting us during registration at the event. And congratulations on a super successful Greenbelt Easter Party! Even though we didn't win at any of the activities, the whole experience and the smiles that it brought our kiddos was more than worth it.