Since Mr C wasn't able to go trick or treating with us, we decided to pass by Westgate Center in Filinvest for more Halloween fun after picking him up from work. When we arrived, there were a lot of kids standing in line for loot bags and at the photo booth area, and even more participating in the games. I was glad to see the place full since I really love going to Westgate, and I know how much work the Marketing Team puts into their activities.
We got there with just enough time for TLC to join some games before we had dinner. There were quick Q & A and simple trivia games, and a girls versus boys game where the kids acted out a scene dictated by the host, and a dance-off.
It was so nice seeing TLC interacting with the other kids. I forget sometimes that he's almost 7 years old, and I get blown away at how much he's grown and matured. My mom tells me that I now understand how she feels, that your kids will always be your babies no matter how old they are.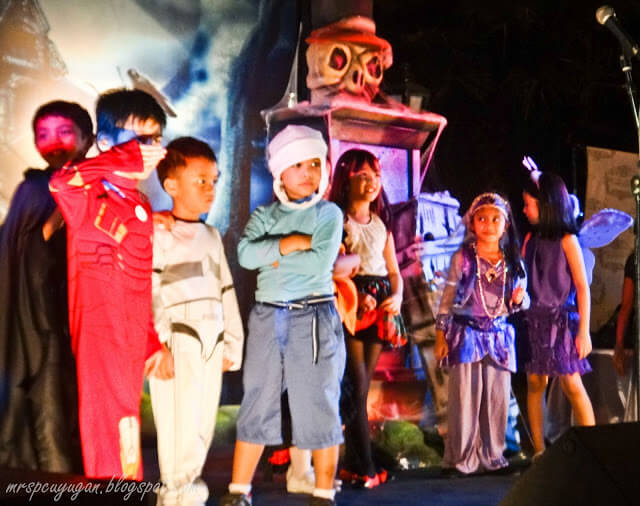 Boys vs Girls!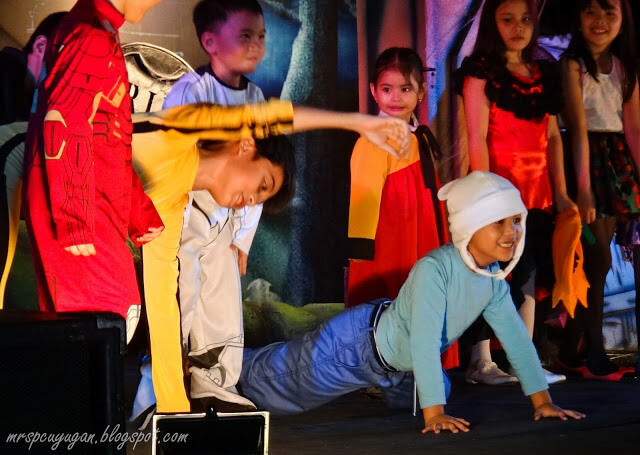 Acting out a scene from a cartoon. I think they are supposed to be animals.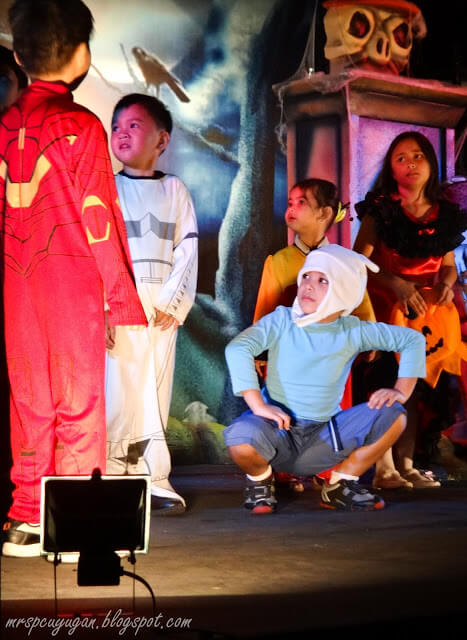 Planning their next scene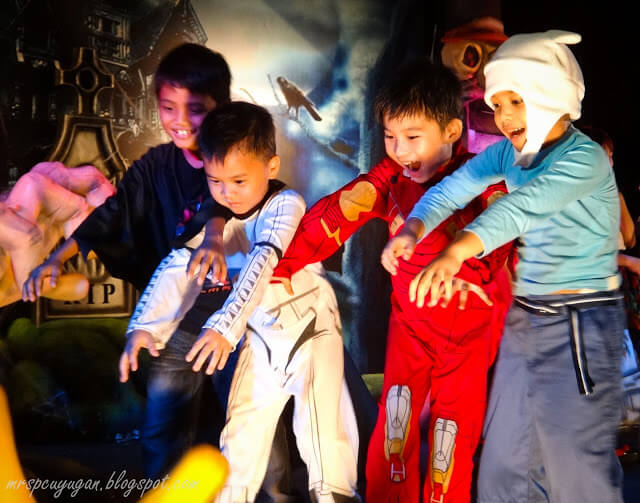 Zombies!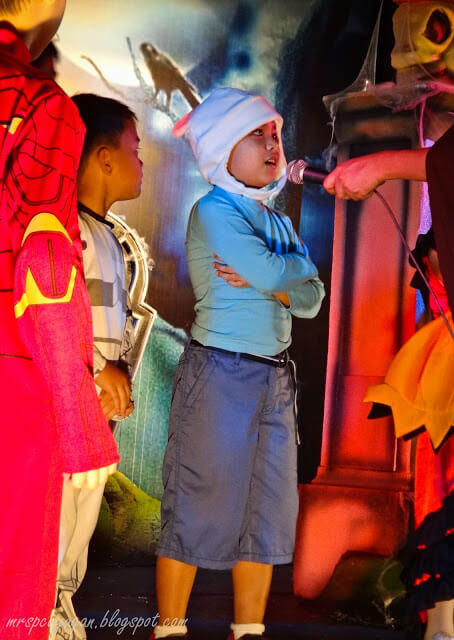 Explaining what their group did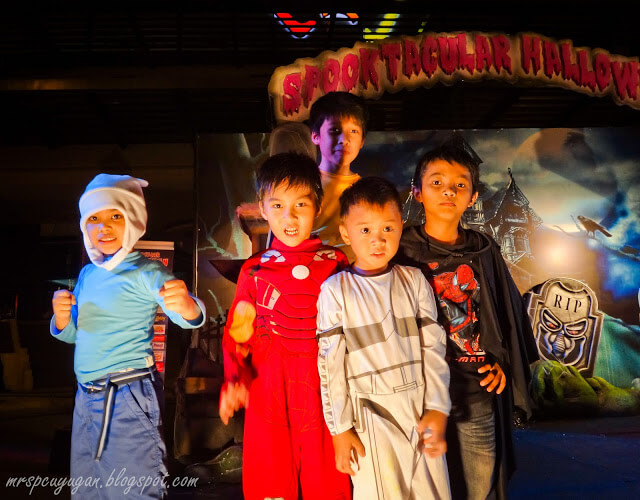 The boys win!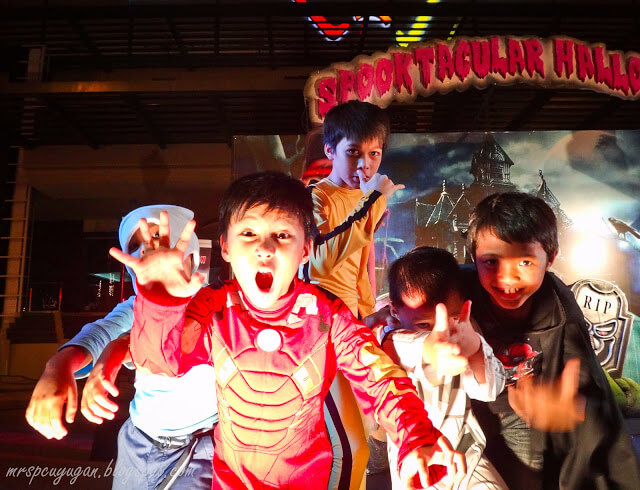 Spooky pose!
Halloween at Westgate is always fun. We'll definitely visit again next year. They also have a lot of great activities coming up this November and December in time for the holidays. If you're on the look out for a nice place to have dinner and enjoy the cool Christmas air while listening to great music, you might want to drop by Westgate for Sessions @ the Cul de Sac on Wednesdays and Fridays of November. We're definitely going to the Cooky Chua / Color It Red show, so if you stop by, come and say hi!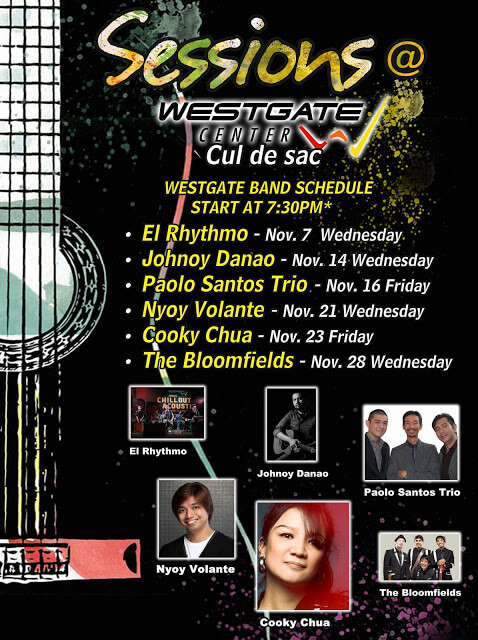 Sessions @ Westgate Center Cul de Sac
After the activity, had dinner at Tokyo Bubble Tea, which opened in Westgate a few weeks ago. Yum, yum! You'll be able to read about our first time there real soon. I hope you're all enjoying the long weekend. We sure are!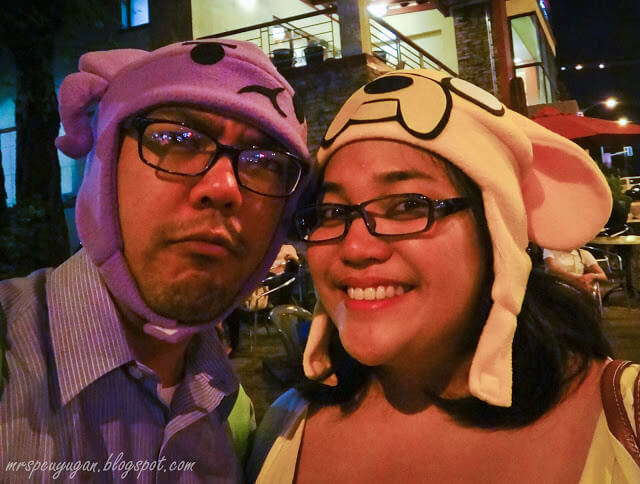 Mr C and Me! LSP and Jake the Dog!
Much love and happiness,