Like I said last week, I adjusted my baon plan posting by a week because we had almost a whole week without school thanks to the crazy storm that was #GlendaPH. If you follow me on Instagram, you will have seen that our place was a cross between Jumanji and Jurassic Park, sans the large animals.
Thankfully, apart from having no water for 2 days and no power for 4 days, we were all okay, safe and dry at home. Our only casualty was the rear windshield of my dad's trusty old Nissan Vanette, which had an acacia tree fall on top of it, breaking the glass. I'll let the pictures do the talking.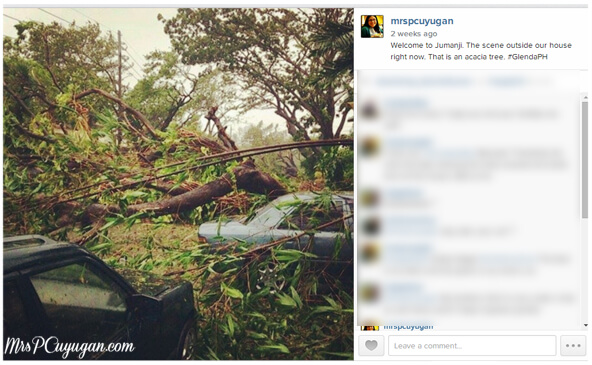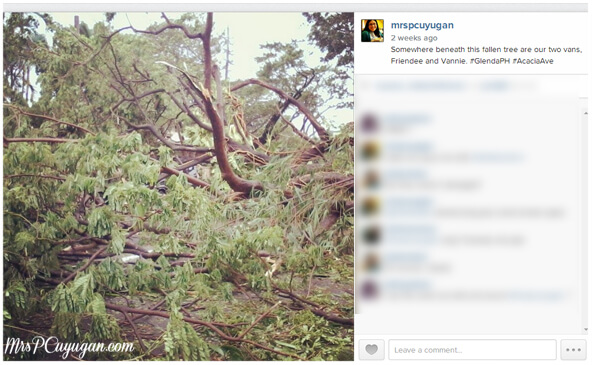 This Week's Featured Recipes and Baon Plan
After the storm, life got really busy for me with back to back projects and work galore. And of course this is great, but it also means that I've had less time to prepare meals. This baon plan is perfect for hectic or busy days, because it requires very little thinking and not a lot of effort either.
I have three featured recipes this week. One is a Honey Balsamic Pork Chop recipe that's actually my Glazed Tuna Recipe but with pork chops instead of tuna steaks. There's also a Beef Tapa Recipe that my cousin shared with me, based on my grandmother's tapa. This is a dry kind of tapa, sort of like a jerky. The last featured recipe is for Longganisa, which I got from Market Manila. I cook this giniling style so that I end up with crispy, garlicky bits.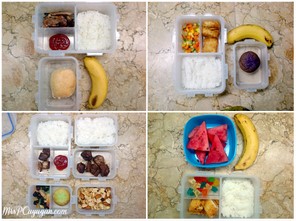 Click here to download this week's baon plan. To check out my past lunchbox plans from Grade 2 and Grade 3, click here.
Promise to share another baon plan in a couple of weeks, and hopefully a new recipe before then. Here's to an awesome August for all of us!