I didn't get to make a meal plan for last week. Life, basically, got in the way. Then, just when things were starting to ease up, my son came home from school with chicken pox.
Ah, the life of a mom in all its crazy glory.
So now, we are on house arrest, for fear of spreading germs. Today is day five, and MrC and I have agreed to only go out whenever absolutely necessary. So far, it's been for quick runs to the market, grocery store and drug store.
We've each watched a good amount of TV and done some reading. The kiddo has spent more than his usual allowable time on his phone and playing games online. The truth is, we are now officially bored. Lol.
On the upside, it has also been a productive 5 days so far. We finally took down the Christmas tree. I did some baking so that we have yummy snacks to munch on. MrC cleaned out our living room and the storage area.
Plus, of course, we've gotten to spend time with our speckled child, who has been in need of distractions to keep him from scratching. We've seen a few movies, played board games and video games, talked, and hung out. Truth is, it feels like Christmas break all over again, minus the quezo de bola.
The last few days of January has been a time for recovering, resting and recharging for this family. That, and restocking the fridge. So without further ado, here's what came out of my (messy) kitchen last week. Notice how things got significantly better mid-week, post-chicken pox discovery.
And, in case you missed it, I'm also sharing the previous week's meal plan, which I posted on IG. Add me there @mrspcuyugan!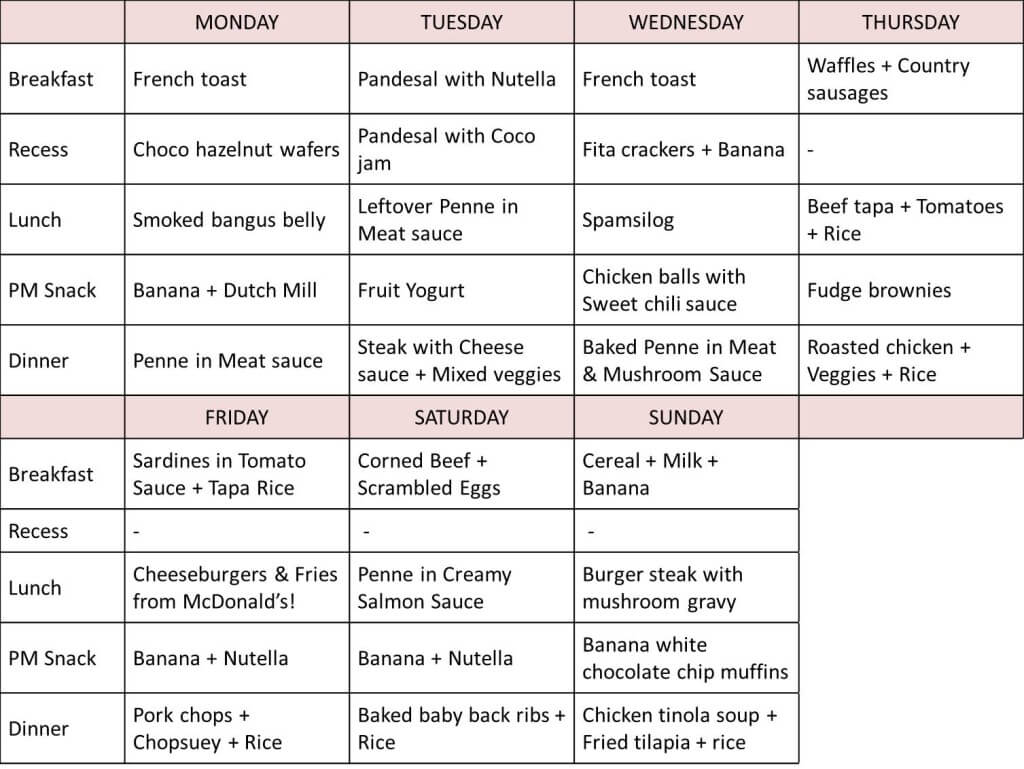 I also made some changes to my blog design today. It's nothing major, since this is all that I can manage on my own. I tried to super tweak before, which ended up killing my blog, and I promised never to do that again.
I love this new layout because it's so clean and the post photos are larger than the ones in my previous one. I plan on having the whole site redone towards the end of this year, though, to make it look more "me." Do you guys have any amazing designers to recommend for this? I have a few in mind, but I always like to make sure that I have options.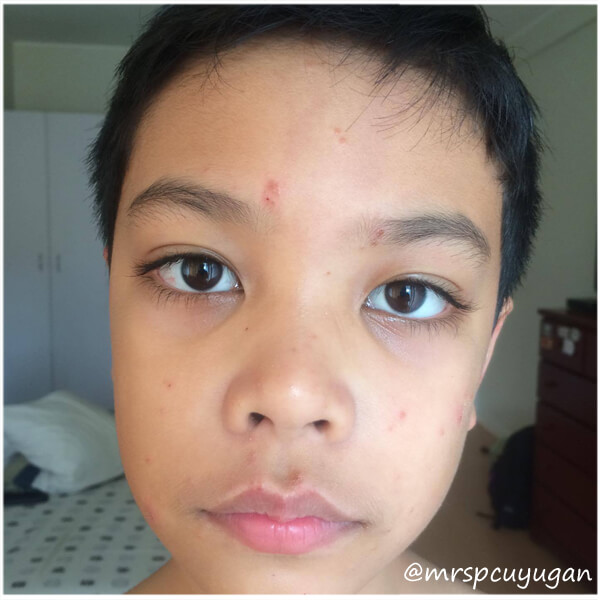 Tomorrow, just like today, the kid and I will be together at home, figuring out what to do with ourselves. MrC is going back to work, so at least he gets a change of pace. Then again, I'm glad I get to be on chickenpox watch. I'm happy I get to take care of the kiddo myself. This is precisely why I quit my day job.