Fact: Half of the things I use on myself are actually baby products.
A year ago, I got to know the Belo Baby brand, and ever since then their products have been a staple on my room and bathroom shelves. I love them so much that I've shared them with others – My son, my mom, even an aunt in the US. I've also given the gift of Belo Baby a few times to my new goddaughter, Luna. It's so nice having an actual baby to share baby products with! My kiddo kasi has recently moved up to the realm of big boy products already.
There are two things I absolutely love about the Belo Baby line – Everything smells so good, and the products are 100% all-natural, and contain zero harmful ingredients. Not necessarily in that order.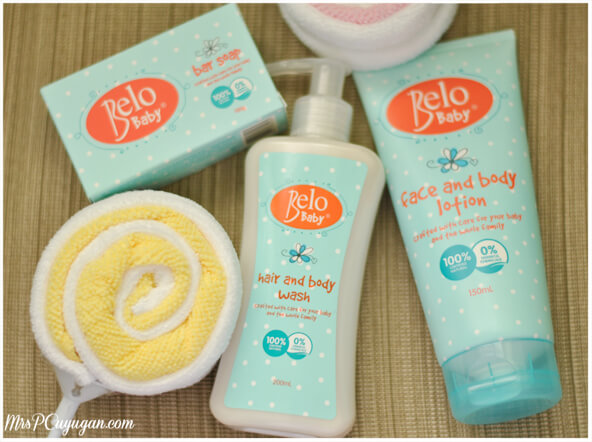 The soap is super mild, and doesn't at all leave skin feeling dry or itchy. The hair and body wash is really easy to rinse off, and actually works on both hair and body. I know, I tested it myself. Lol. We all agree at home that this is the best, best, best among the products in the Belo Baby bath line.
Bonus: Both the soap, and the hair and body wash produce a very light lather, which, I've noticed, is common in products that are made without harmful chemicals.
I use the lotion, too. Now believe me when I say I hate using lotion. I hate the sticky feeling it usually leaves on the skin. There's none of that with Belo Baby lotion. Buti nalang because, as a fully-functioning housewife with chores like laundry and dish washing, I now need to use lotion on a regular basis.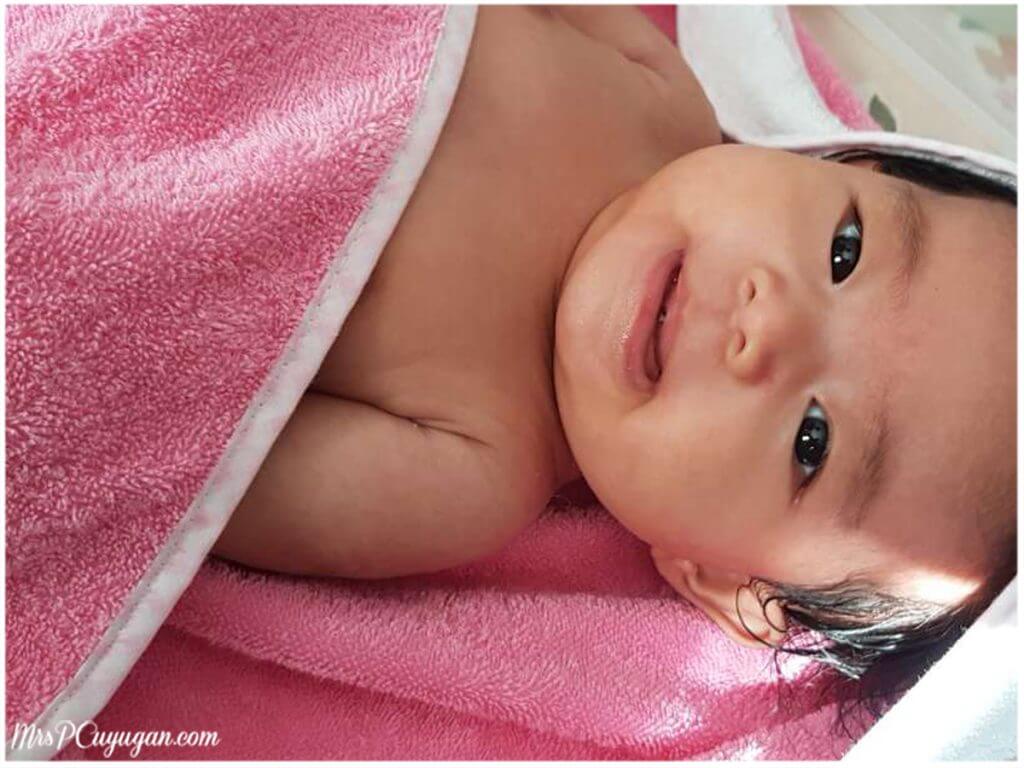 Their tagline says it all: "Crafted with care for the most delicate skin, for the most meticulous moms."
I'm so sold on how good these baby bath products are. Not only are they gentle enough for the most sensitive skin, they're also all-natural and safe to use at any age. Best of all, they smell awesome, exactly how I think a clean baby ought to smell.
I said earlier that I've shared these bath goodies with my two-month old niece, and now I can't wait to see and sniff her after she's freshly washed with Belo Baby.
So obviously I like to give the gift of Belo Baby. And because they are celebrating their first birthday this month, Belo Baby is gifting three of my readers (yes, you guys!) with a nice little baby bath care package . I'm so excited for you to try their soap, hair and body wash, and lotion on your little ones!
Here's what you need to do to join:
Follow me on Instagram because I will be announcing the winners there.
In the comments section, greet Belo Baby a happy first birthday.
I will be drawing three random winners from all those who leave greetings. You can do so from today, March 17, until March 23. Winners will be announced next Friday, March 24 on my IG.
Good luck, guys! And happy first birthday, Belo Baby!
To learn more about the Belo Baby product line, visit their website at www.belobaby.ph.