I promised this recipe to a bunch of people last week, and I'm really sorry that I haven't been able to post it until today. Last week was quite a challenge, as you know if you follow me on social media. (If you don't, please do here, here and here.)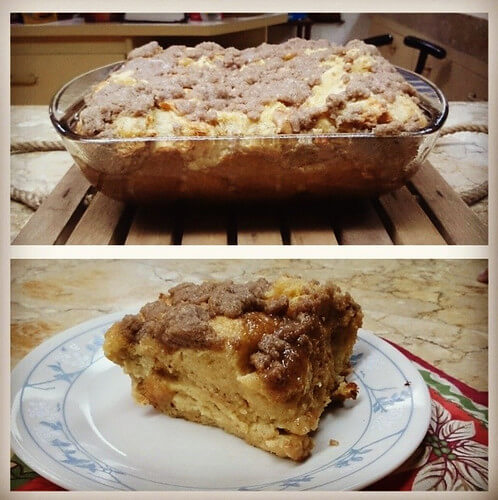 Anyway, better late than never, as I always say. Here's a recipe for a super yummy and sweet breakfast treat, Baked French Toast with Cinnamon Sugar Topping. This is perfect with a mug of coffee, so start your day right by brewing some!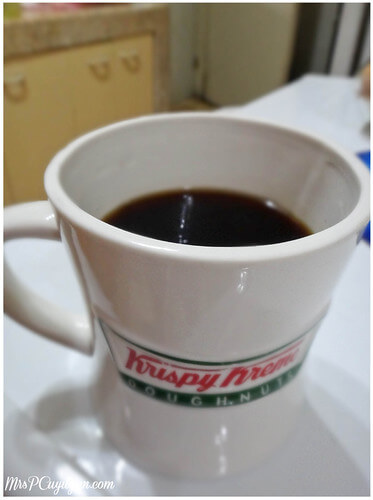 Preheat your oven to 350 degrees. Grease a 9×9″ glass baking pan with cooking spray or butter. Use unsalted if you don't want to have a salty crust on your French toast. Then, tear up about 5 cups of bread and arrange the pieces inside the pan. I used an assortment of regular loaf, whole wheat loaf and pandesal. I like to store bread in the freezer, and this dish is a great way to use up that stash.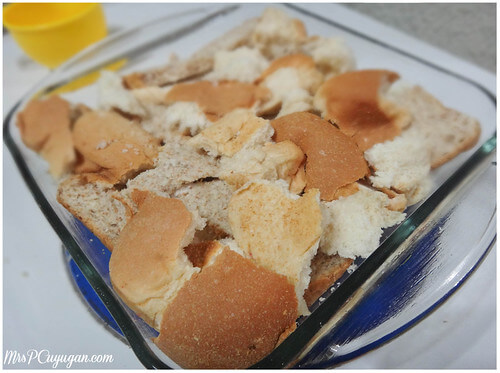 In a bowl, whisk together 5 eggs (1 egg for each cup of bread), 2 cups of whole milk, 1/2 cup each of brown and white sugar, and 2 tablespoons of vanilla.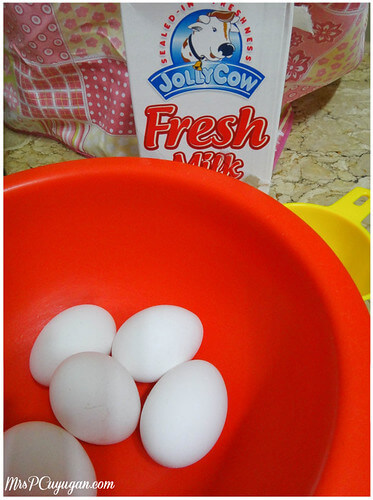 Yes, this is another fattening recipe, I'm afraid.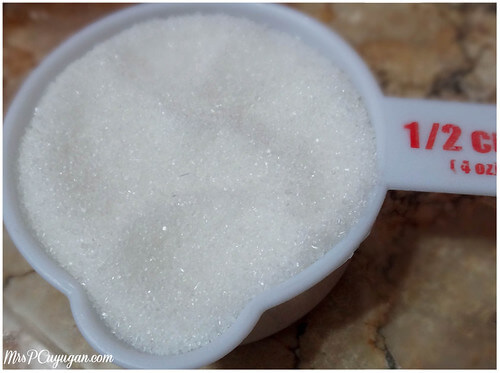 Pour the custard over the bread, making sure that each piece is moistened. I like to press the bread down, bringing some of the liquid up to the top. Refrigerate for a few minutes and allow to soak.
While this is happening, combine 1/3 cup each of flour and brown sugar , plus 1 teaspoon of cinnamon and 1/4 teaspoon of salt in a separate bowl.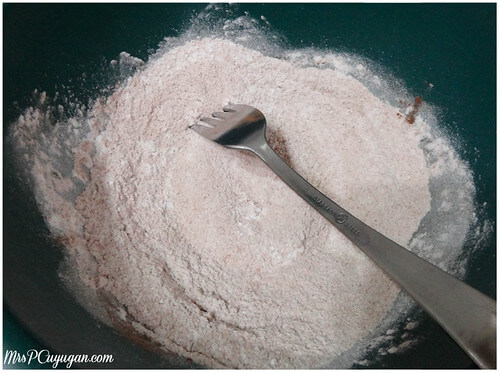 Take a stick of cold butter (must be cold, this is important), and mash it into the flour and sugar mixture until little pebbles are formed. Try your best to keep this cold, otherwise you will end up with boulders instead of pebbles. Again, if you don't want this to be too salty, use unsalted butter. Or you can also opt not to add more salt to the mix.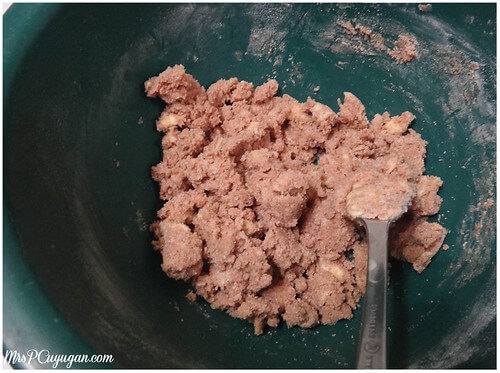 Sprinkle topping over the entire casserole. Then, pop in the oven to bake. If you want the finished product to be soft and squishy, keep this in the oven for 30-35 minutes. For a more firm, slightly dryer French toast casserole, bake for 40-45 minutes.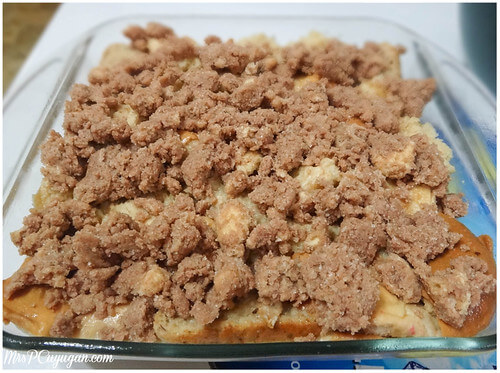 That's it! This is really nice eaten warm, but also good when cold. Next time, I'll try to make a version with apples in it. Yum! Oh, one last note, this recipe is a cross between The Pioneer Woman, Rachel Ray, and one more recipe I found online that I cannot remember anymore. Enjoy!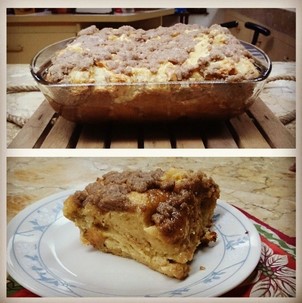 Baked French Toast with Cinnamon Sugar Topping
2014-04-10 07:46:04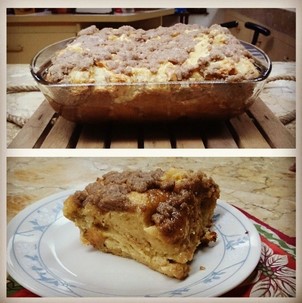 French toast, done differently.
Ingredients
5 cups torn up bread
2 cups whole milk
5 eggs
1/2 cup brown sugar
1/2 cup white sugar
2 tbsp vanilla
For the topping
1 stick butter
1/3 cup flour
1/3 cup brown sugar
1 tsp ground cinnamon
1/4 tsp salt
Instructions
Preheat oven to 350 degrees.
Grease the bottom and sides of a 9x9" glass baking pan with butter or cooking spray. Arrange the torn bread pieces in the pan.
In a bowl, make a custard by whisking together the milk, eggs, sugars and vanilla.
Pour custard over the bread, making sure that each piece is moistened. Refrigerate and allow to soak. You can actually prepare ahead up to this point and let the casserole soak overnight.
Prepare the topping
Combine flour, brown sugar, cinnamon and salt in a bowl.
Mash cold butter into the dry ingredients using a fork to form pebbles.
Sprinkle the topping over the soaked bread.
Bake uncovered for
30-35 minutes if you want a soft and squishy consistency, 40-45 minutes if you want your French toast to be more firm.
Adapted from assorted online recipes
Adapted from assorted online recipes
At Home With MrsC https://blissbysam.com/