If you follow me on Twitter, you would know that I rarely wake up early on weekends. The boys usually allow me to sleep in on Saturdays, and on Sundays especially, since I'm up real early on school/work days to prepare breakfast and packed lunches for them. I only get up early on weekends when I have work, or for something very special, which was exactly the case last Saturday when I got together for breakfast with my amazing mommy blogger friends, Janice and Millie. This breakfast date was several weeks in the making, and I'm super happy that we finally pushed through. Making it even more special, my wonderful friends at Acacia Hotel Manila hosted us on that fine morning, and I was so happy to once again experience the incomparable warm hospitality that this hotel offers.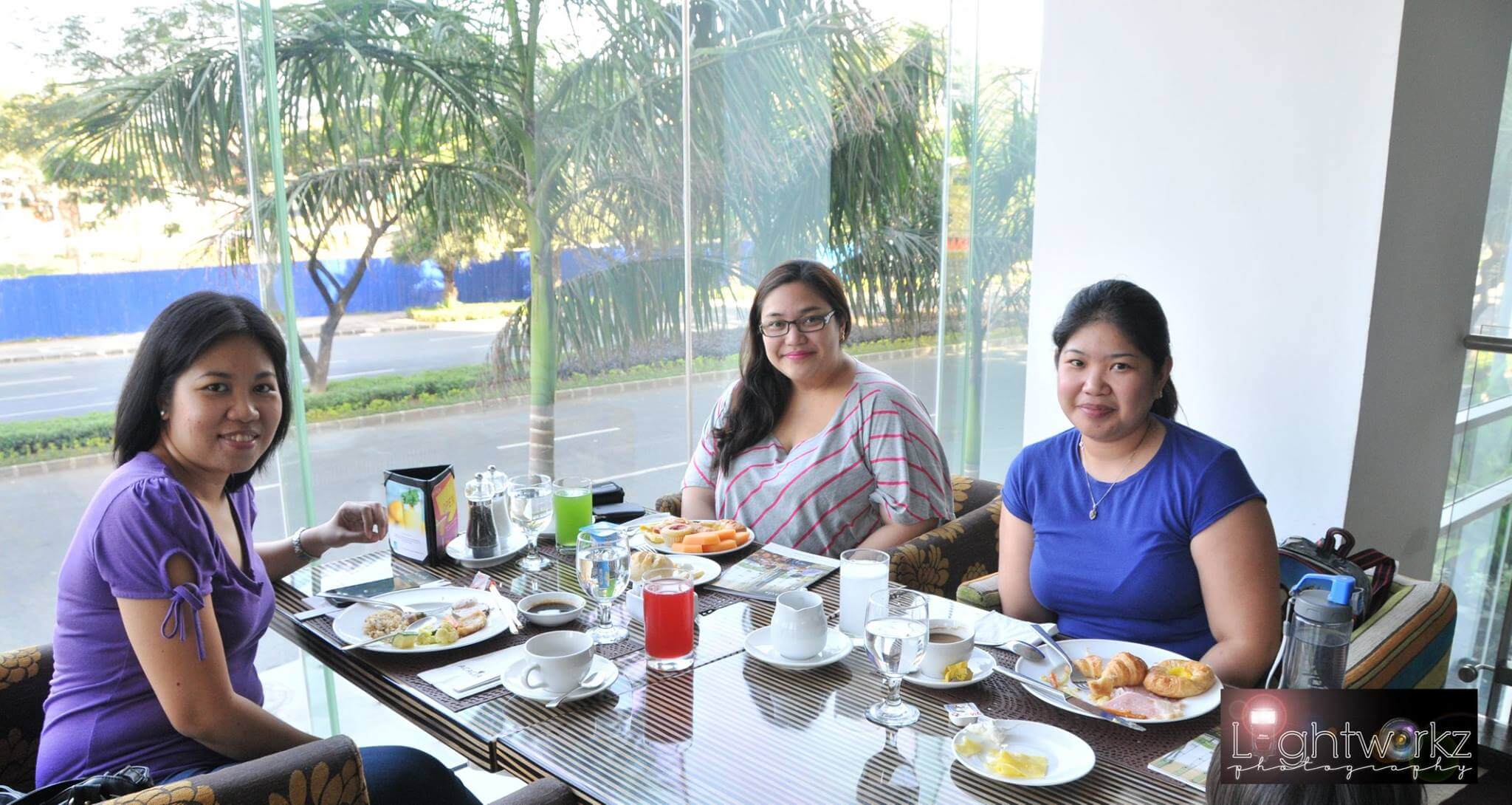 The girls and I got together at 8am, and we were seated at a nice and bright table by the window. Angie from the hotel's F&B team was there to welcome us, and to make sure that we all had our much-needed cups of coffee. After a few minutes of chatting, we went off to the buffet tables to get plates and plates of yummy food. I let the two ladies go ahead and explore the breakfast selections while I had a second cup of coffee and read the hotel's March to May newsletter, which they were kind enough to furnish us with. These actually get mailed to me at home, too, but I don't think I've seen this latest one yet. I was excited to read about the new bar that just opened at the topmost floor of the hotel called Tree Top. I'm definitely adding this to my list of date night options.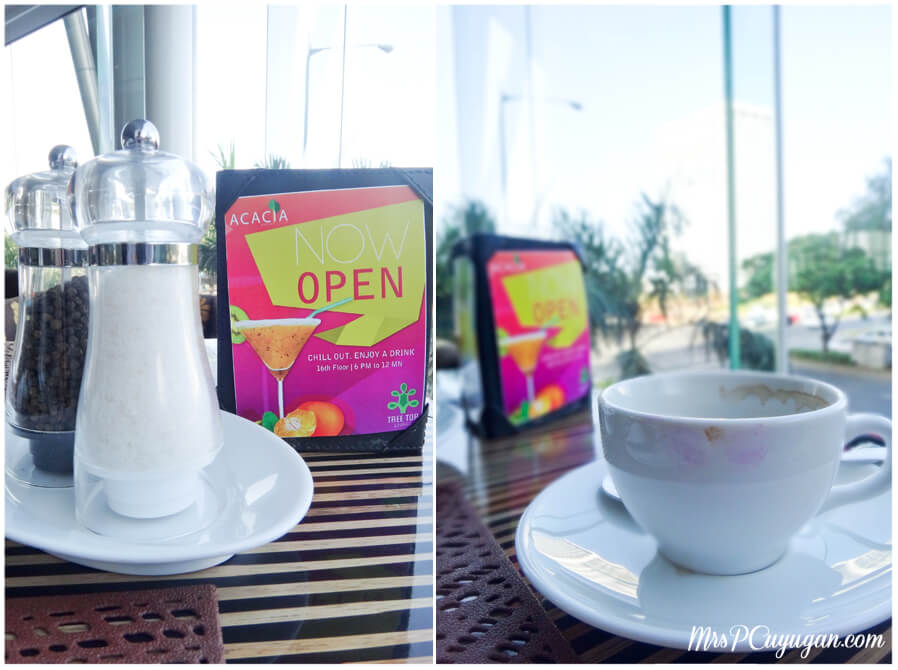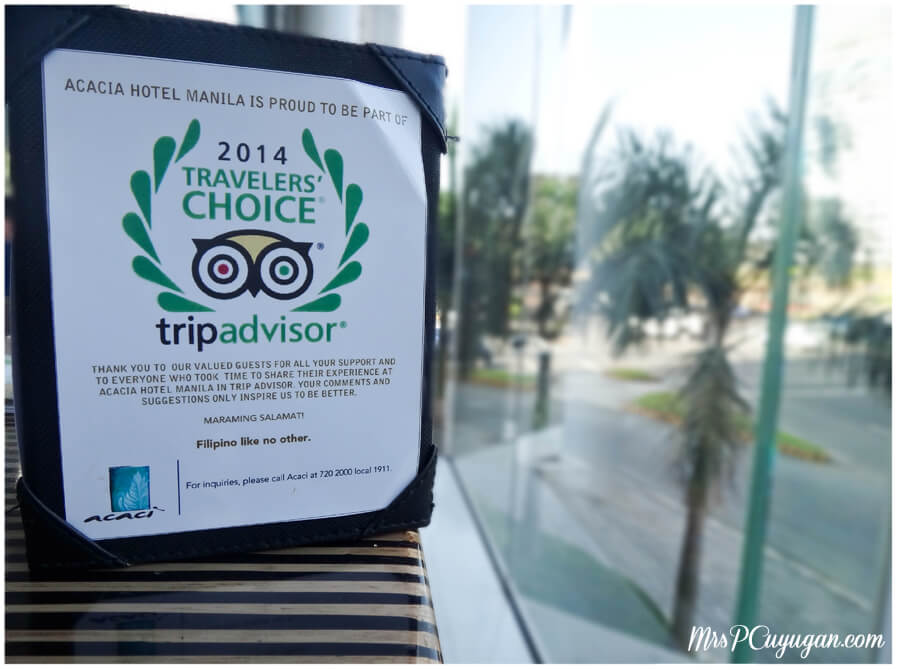 A great activity that's happening soon at Acacia Hotel is the Acacia Junior Chefs summer program for kids. These are a series of cooking classes for kids aged 6 to 12 years old, taught by the hotel's culinary team. Oh what I wouldn't give to have my little boy prepare food like this for me every day! The fee is Php6,000 for 10 cooking sessions, and enrollment is ongoing until March 21. To register or for more information, you can call the hotel's Marketing Department at 720-2000.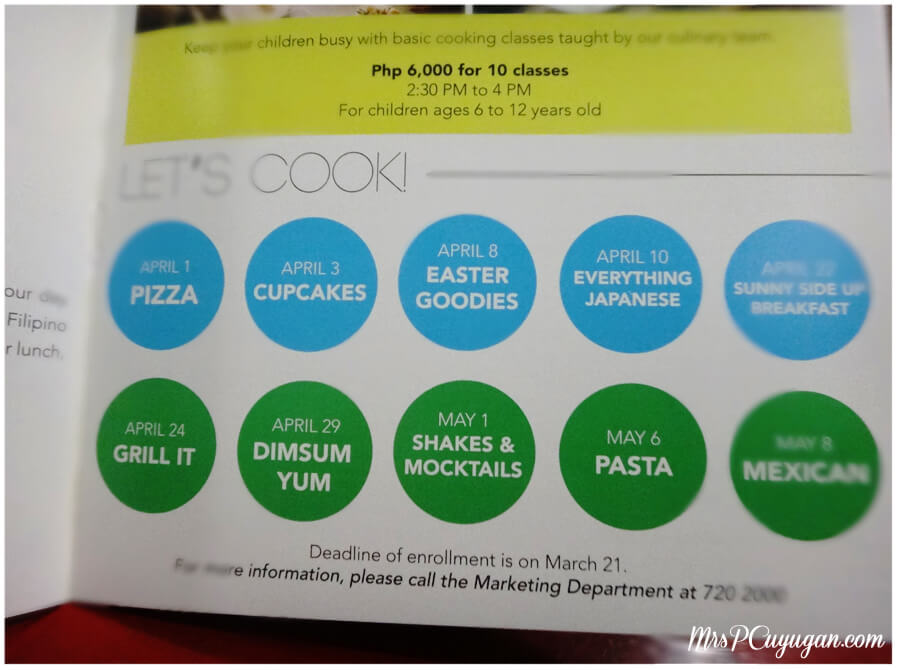 So finally, my turn came to go and see what was available for breakfast. Compared to my last breakfast experience at Acaci, this one was a bit more limited for me because, as you know, I'm skipping meat with feet for Lent. But let me tell you, the ham and bacon were really calling out to me. It took a ton of self-control for me to say no. Instead, I went straight for the fruit table and loaded up my plate with the sweetest melons ever, some yogurt, a couple of pastries, a breakfast roll and some cheese to go with my fruit. I also picked up a super yummy zucchini and mushroom omelette, which I have been craving for since! To wash everything down, I had a glass of kiwi juice, which was super yummy and refreshing.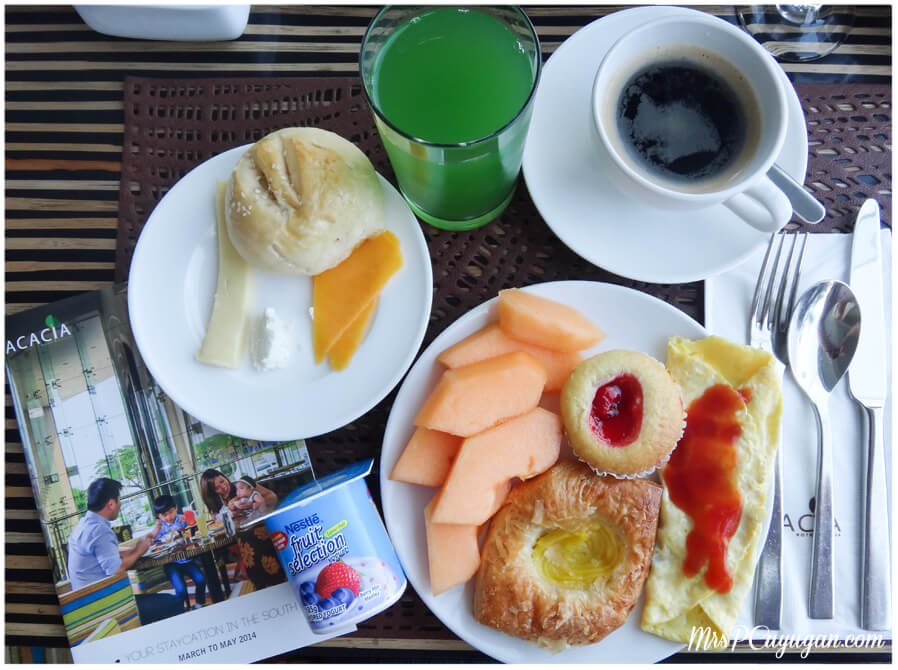 Apparently my appetite has gotten smaller since I started on this Lenten diet of mine. While this is a good thing in general, it also meant that I was already full after my first round at the buffet! I wasn't going to leave without having some danggit soaked in vinegar, though. So when Angie informed us that the buffet would be closing soon, I really got up and got a plate of dried fish for myself. Without rice, mind you.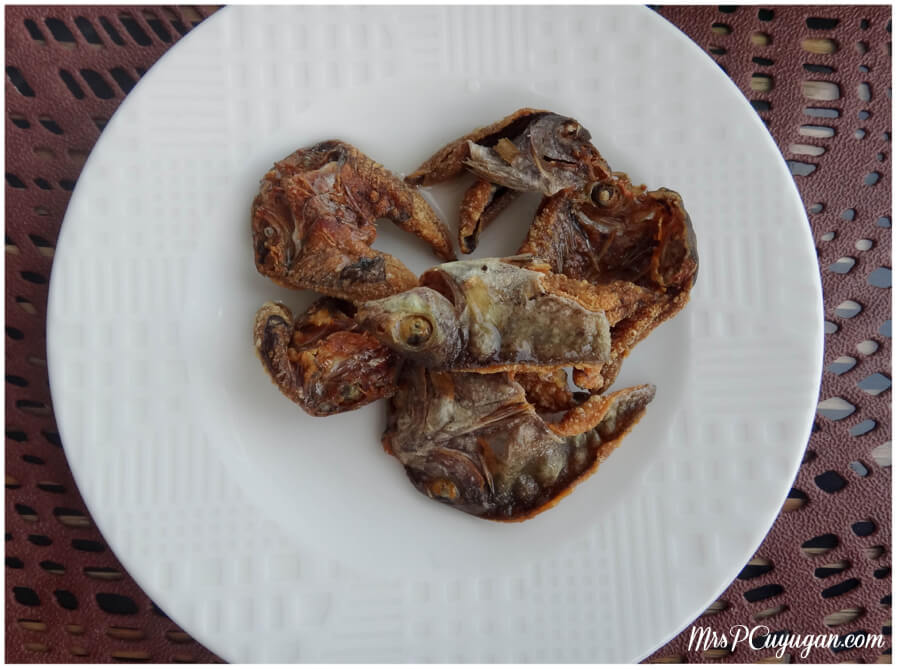 It was already a perfect morning, when suddenly the Acaci staff made it even more memorable by surprising me with a belated birthday cake with matching song number! Oh my gosh! I was not expecting this, and I found the gesture to be super duper sweet. This isn't the first time that they so generously became part of an important celebration in my life. Remember when they surprised MrC and I with a cake during our first wedding anniversary? Seriously, Marla, Angie and the rest of the Marketing, Guest Services and F&B Teams, you guys never fail to make me feel special. This is why I keep coming back to Acacia.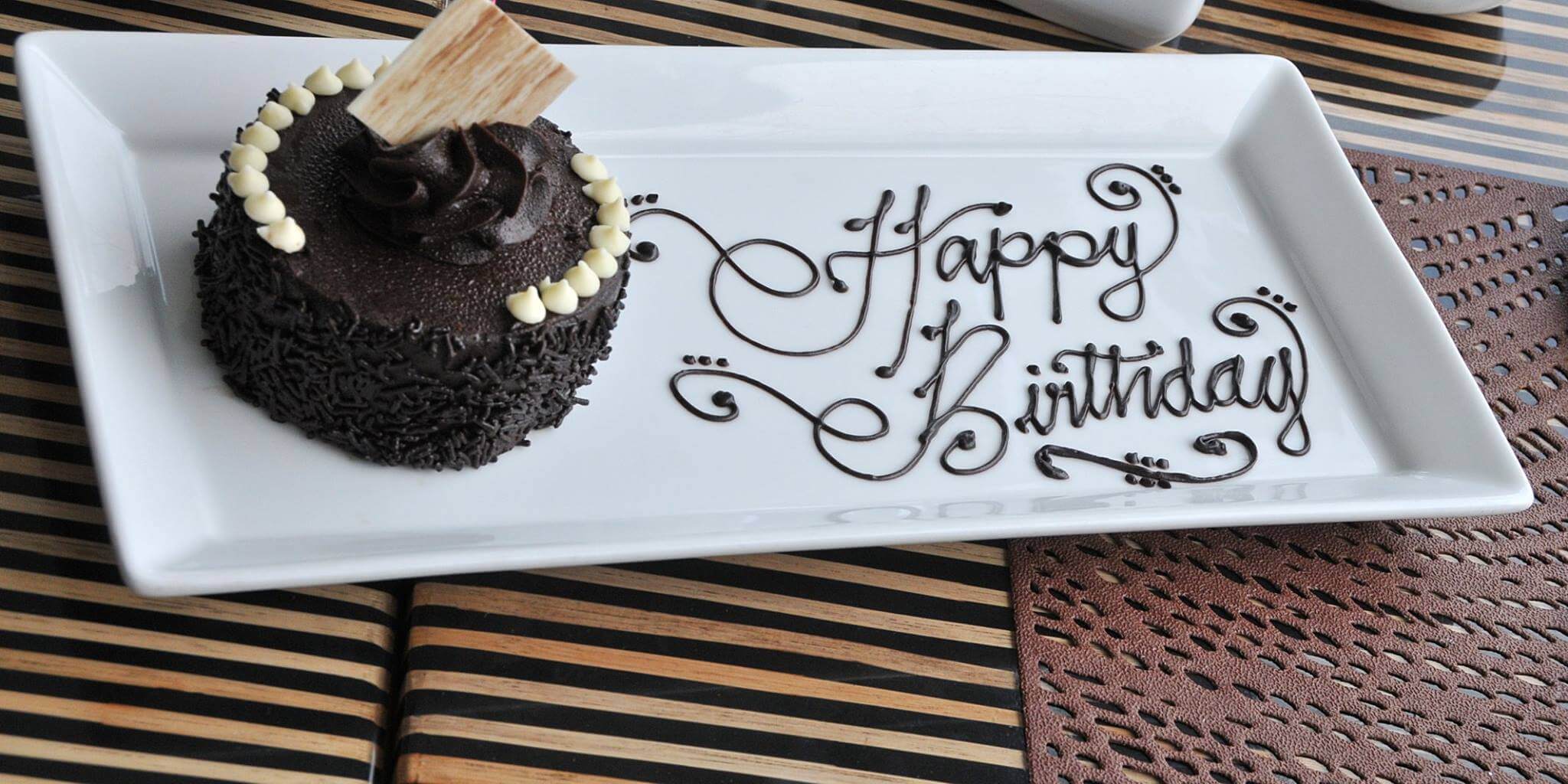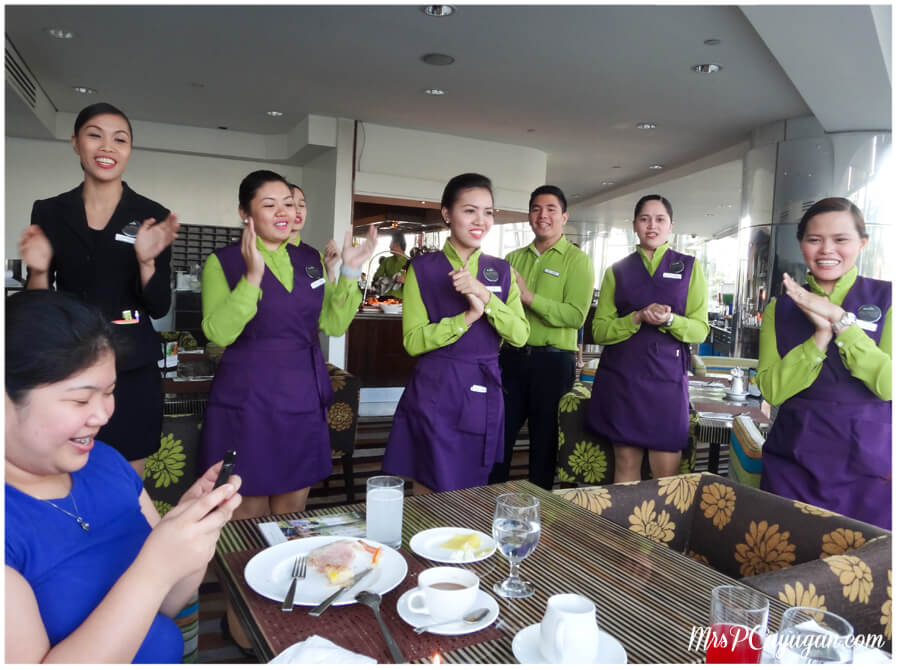 I had a fabulous time with Janice and Millie, and I am so happy that they got to try one of my favorite places in the south. I am actually already planning to do this again soon with other mommy blogger friends and readers. I would totally love to treat you all to a taste of the south, and of course I am excited for fun bonding moments and lots of chikahan. I really hope we get to do this, and I will keep you all posted in case this blogger dream of mine comes true! I'd like to know, though, are any of you up for a date sometime soon? Please say yes!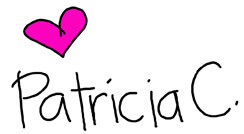 Disclosure: We were generously treated to this breakfast buffet experience by the wonderful people of Acacia Hotel Manila. However, all opinions expressed in this post are mine and mine alone, and not influenced by anyone or anything. The Acaci Restaurant at Acacia Hotel offers an Asian and International Buffet daily for breakfast (6AM – 10AM), lunch (12NN – 2PM) and dinner (6PM-10PM). For reservations, you may call 720-2000 or 588-8888 loc1911 or email enquiry@acaciahotelsmanila.com. For the latest promos and updates about the hotel, follow them on Twitter and on Facebook.
Also, please check out Janice's post about our morning here, and Millie's post as well, here.