One of the things I really look forward to when staying at any hotel is the breakfast buffet. I just love breakfast food, and that first meal of the day that will be served to me at a hotel is one of the factors I consider when choosing where to stay. Yes, it matters that much to me. Some people say as long as there's bacon they're good. I, on the other hand, cross my fingers that there's a good selection of breads and cheeses, jams and juice. Sausages and cold cuts are a definite plus. And yogurt and fresh fruit too. And of course, good coffee.
I'm pleased to say that Acaci happened to have everything on my breakfast buffet wishlist, and so my day started out on a happy note. One thing's for sure, their breakfast is definitely better than their dinner buffet.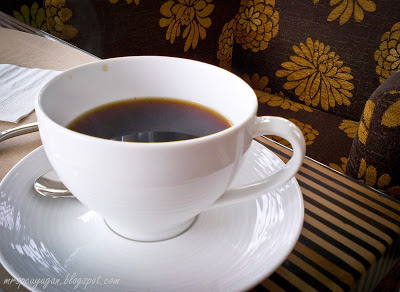 While the food at Acaci is not super impressive, the service more than makes up for it. As with the first day, all of the hotel personnel we ran into that morning wore bright smiles, and cheerily greeted us good morning. And while eating, we never had a problem calling a waiter to ask for water or extra napkins. In fact, their staff was so pro active that they offered coffee refills and plate changes even before we had time to ask. Now that's great service!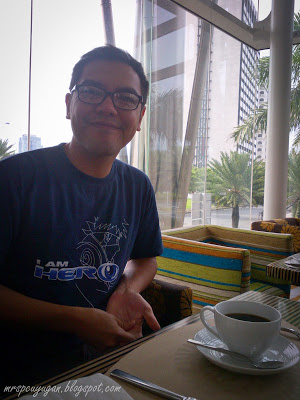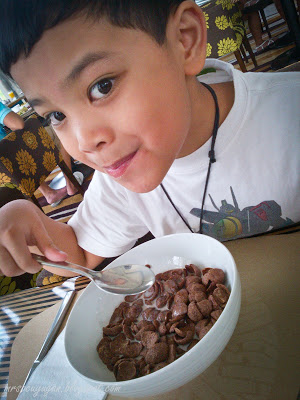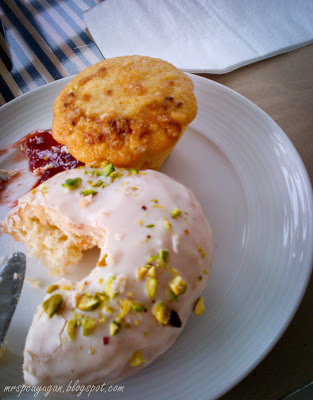 The doughnut would have to be my favorite among all the breakfast items. I would have gotten my own if I had enough room in my tummy, but I was still pretty full from everything we ate the night before. It may not look like it from my breakfast food photos, but trust me when I say this was a light breakfast by my standards. Yes, this is why I'm fat.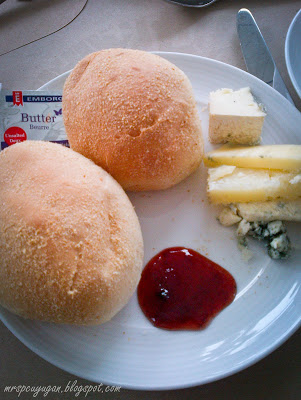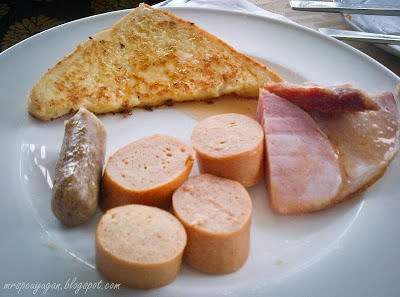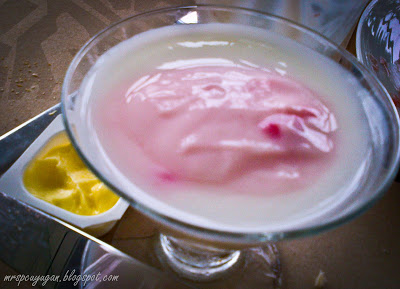 This is the reason why I was still so full.
Another cup of coffee later, and we were ready to call it a morning. Due to insistent kiddo demand, we spent the rest of our time at Acacia swimming and lounging by the pool.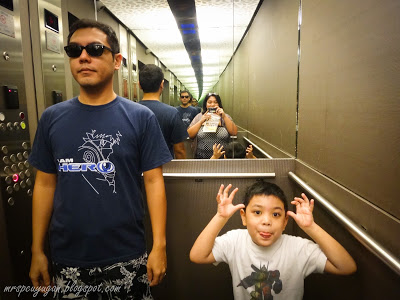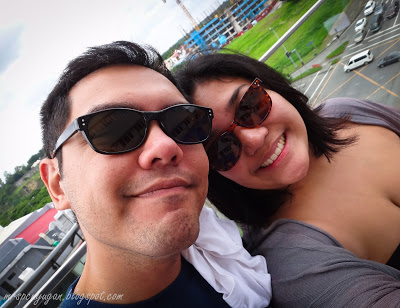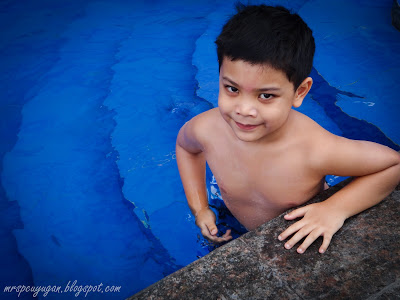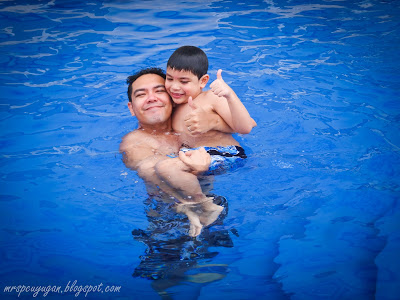 The pool area was super jam packed when we were there. Apparently everyone else had the same morning plans as we did. Luckily, the pool attendant was very helpful and set us up with chairs and towels in our own little corner. They also pass around classes of pandan and calamansi juice to people lounging around. Super refreshing! I would have loved to just sit and hang out by the pool all day, but it was just too chilly because of the wind.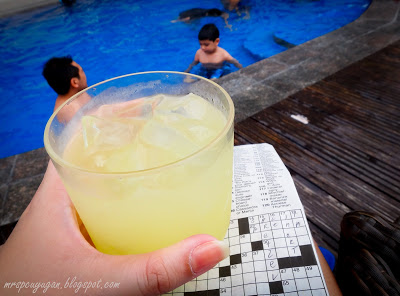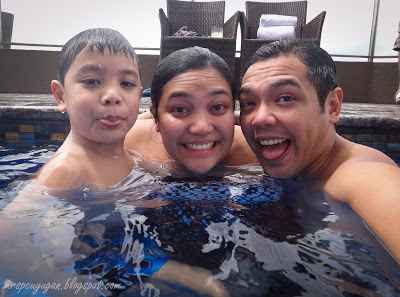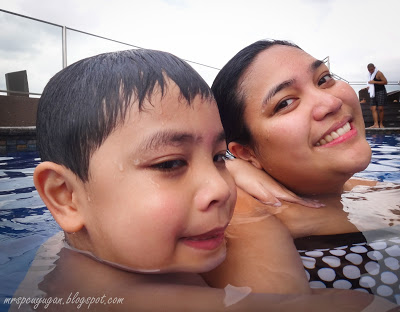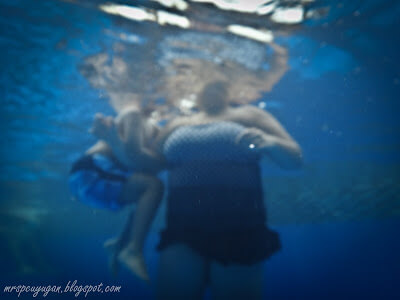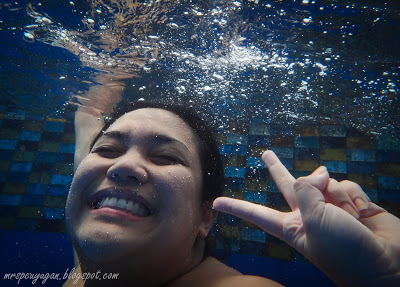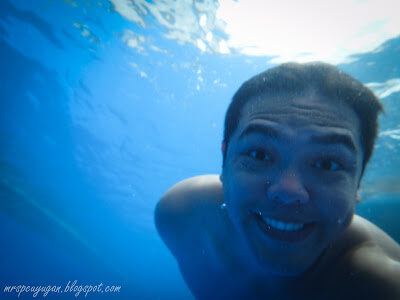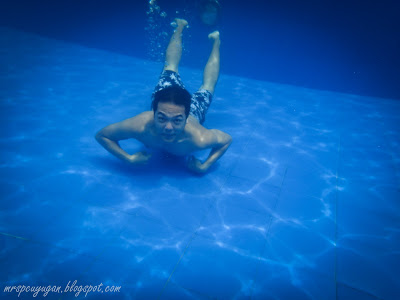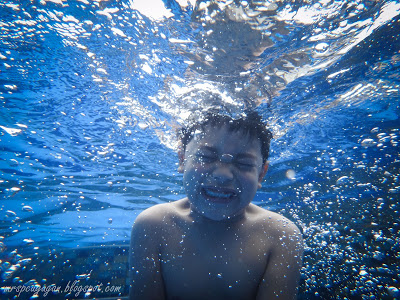 After our morning at the pool, we headed back to the room to get ready to check out. In the closet, there's a price list for all the items you find inside your room in case you are interested in taking home the Acacia Hotel experience.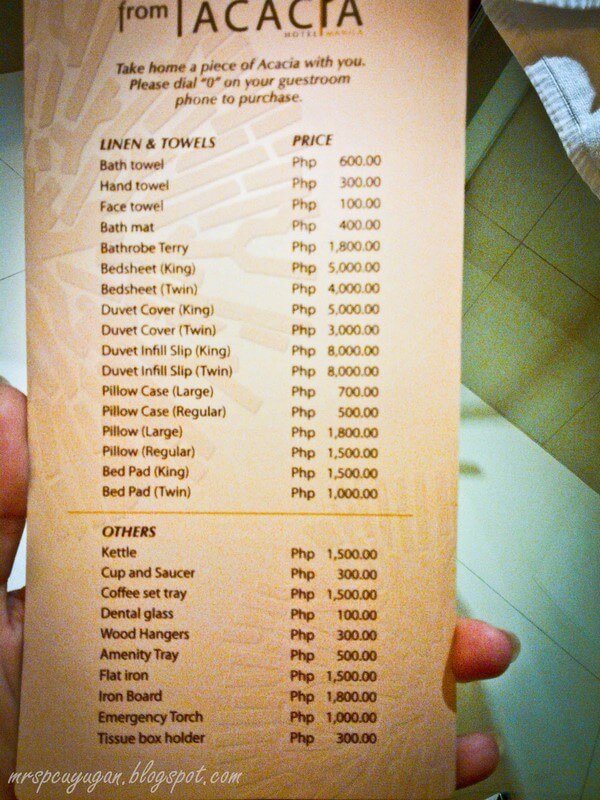 As with our check-in, the check-out process was a breeze and we were walked out of the hotel by a smiling butler. Staying at Acacia Hotel for the night really felt like being in our home away from home. We will definitely save up for another stay there real soon.
ACACIA HOTEL MANILA
5400 East Asia Drive corner Commerce Avenue
Filinvest Corporate City, Alabang
Muntinlupa City 1781
+632 720-2000 / +632 588-5888
enquiry@acaciahotelsmanila.com
http://www.acaciahotelsmanila.com/