Proud pre-shooler's mama.That would be me. Nothing makes me happier than the fact that my five-year old is doing well in class and enjoying school. I'm so proud of him for being well-rounded, friendly, quick to learn and eager to participate.
Homework has become a daily family activity, and MrC and I enjoy looking through the seatworks, projects, activity sheets and exam papers that the teachers send us. Yesterday's batch of accomplished school works included this: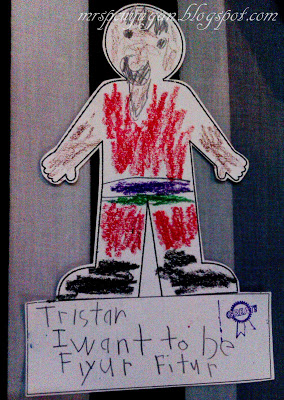 I love how he tried to spell out the words, writing them out based on how the strewn together letters sound to him. We made sure to let him know that we are proud of his effort, and that he should always keep trying because that is the best way to learn.
I'm so proud of my kiddo, and I'm glad we decided to really invest in his schooling. I always tell soon to be parents, and soon to be parents of preschoolers that this is one thing they should really consider spending on. Education should be a priority, and I'm happy that we made it one of ours.