Confession: It's the day before Valentine's Day and we have not made any plans. No special menu, no restaurant reservation for dinner, nothing. And our Christmas tree is still up. To say that we are unprepared is the understatement of the century.
I do have an idea of where it would be nice to go for a romantic V-day dinner, though, thanks to the recent In The Mood Food Crawl that Evia Lifestyle Center hosted together with my lovely Mothers Who Brunch friends, Mish and Sab.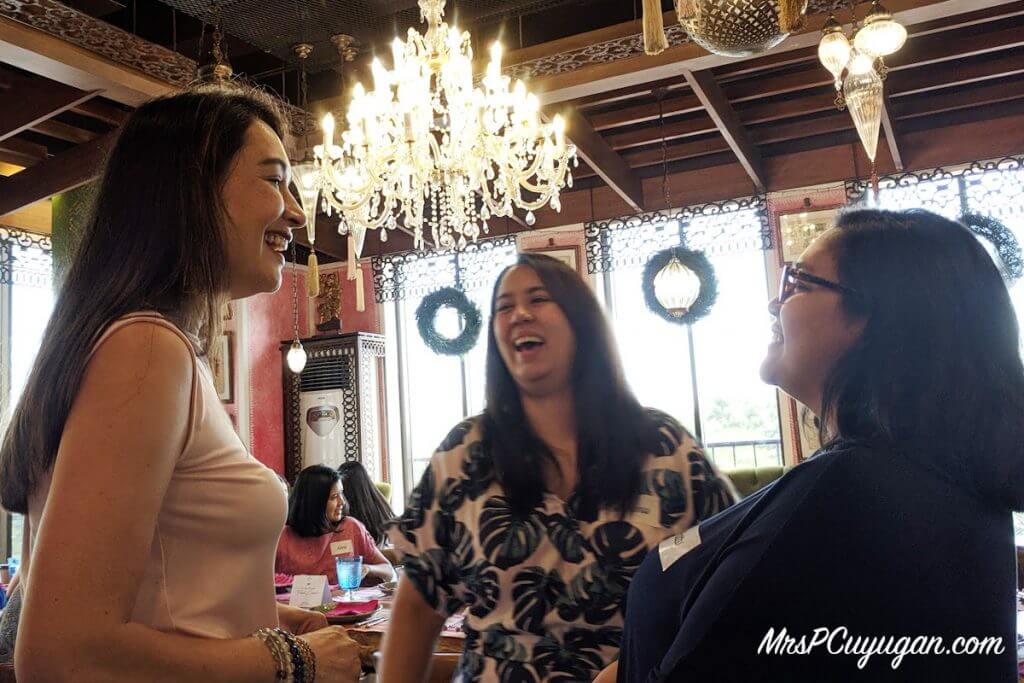 If, like me, you are not ready for Valentine's, read on! If you just want to discover some awesome new places to eat with your boyfriend, girlfriend, spouse, family or friends, read on, too!
Bright and early on a Tuesday morning, I drove to Evia with my sister, Rocky, in tow. Her plan was just to check out the mall since she'd never been there before. Sab and Mish graciously invited her to join us, though, and of course she said yes. Who says no to brunch anyway?
There were 7 stops mapped out for our food crawl. 7! That's a lot of eating. And so, off we were, appetites ready, forks in hand, ready to feast with friends.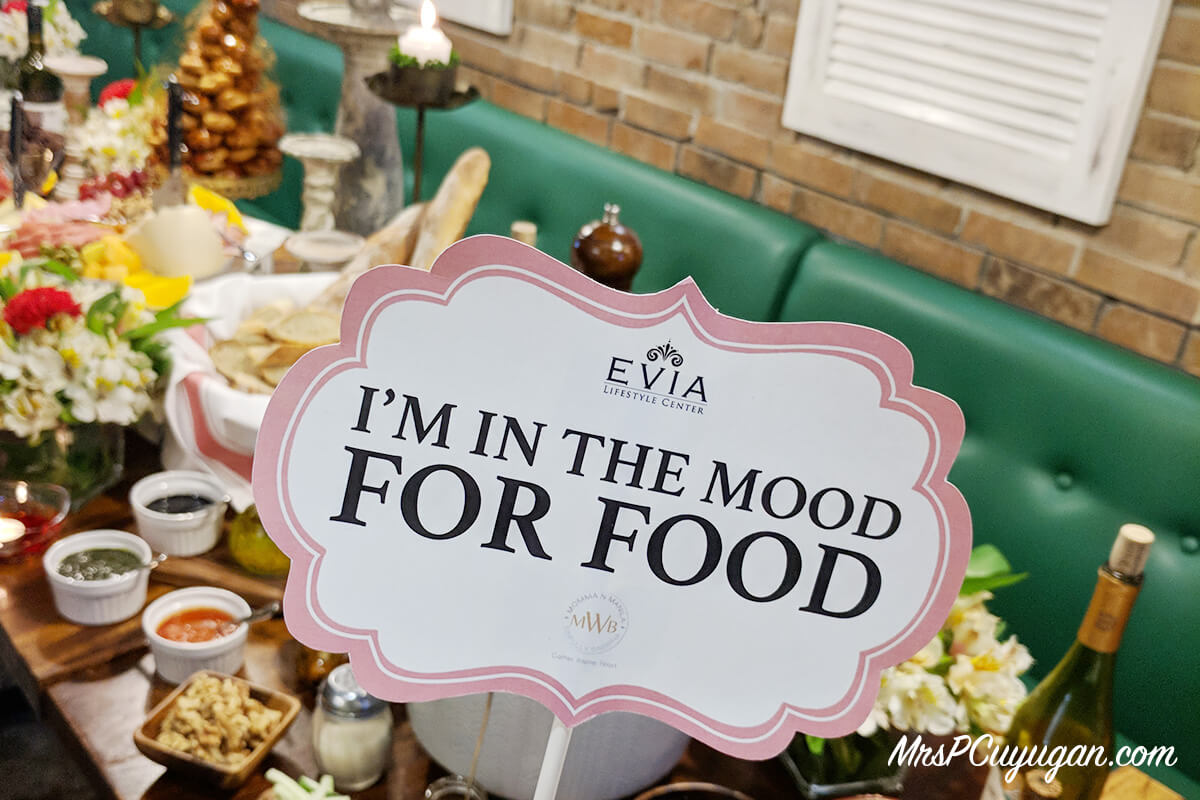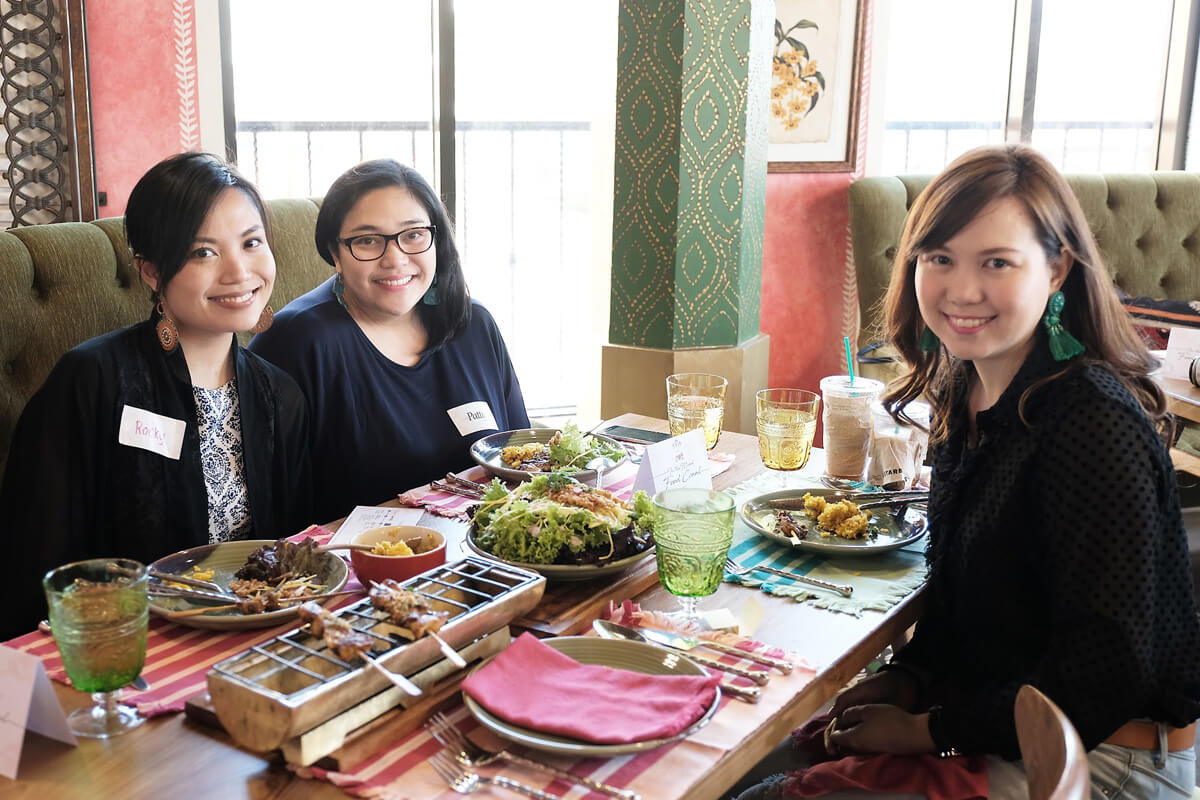 It's not easy to find great Thai food in Manila. We only got to try two dishes from the Tigerleaf menu, but man oh man were they amazing. My sister and I had more than one serving of the Catfish Salad and Chicken Satay, each. We were both well aware that there were 6 more stops ahead, but the food was so good that we just couldn't help ourselves!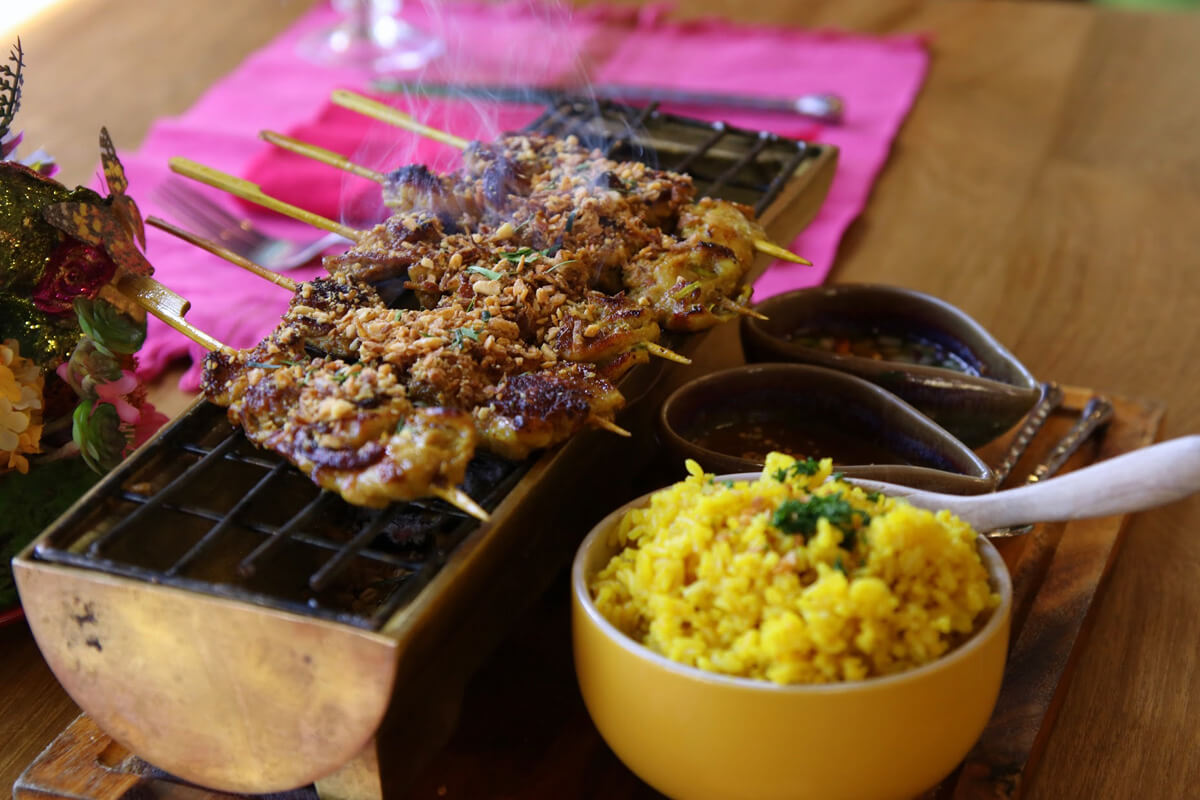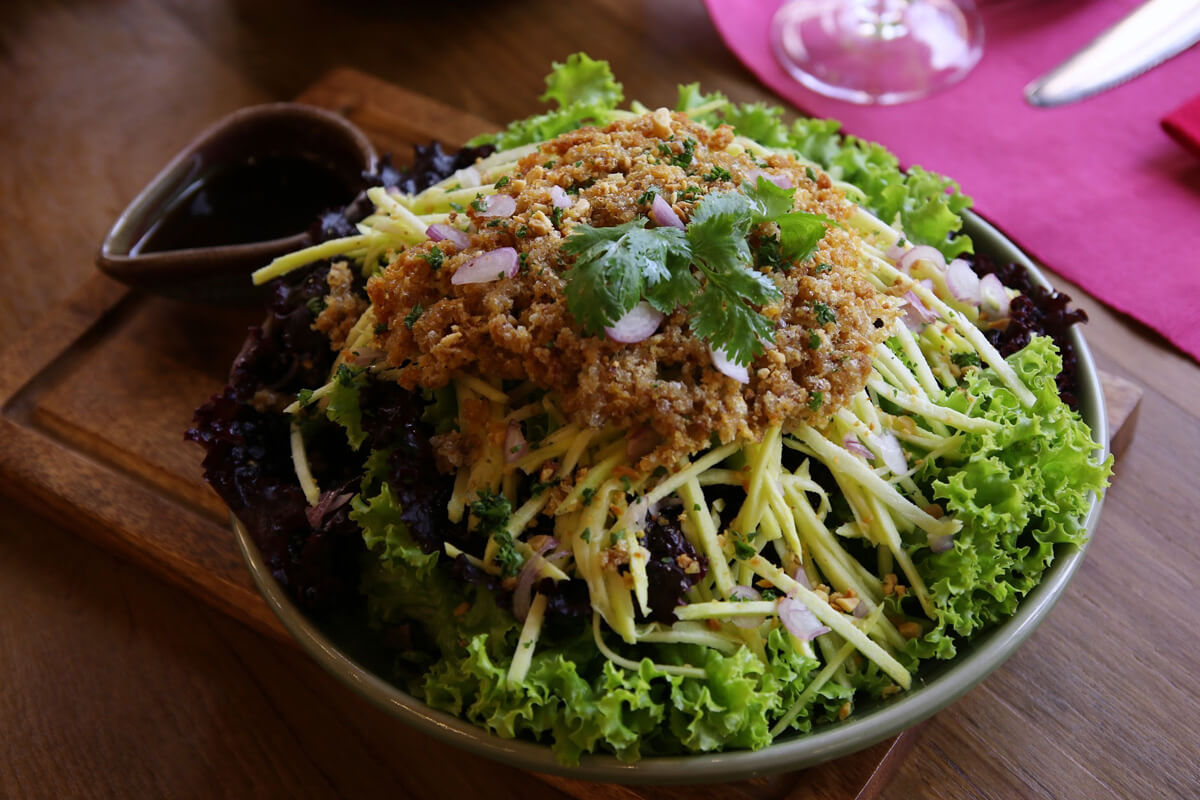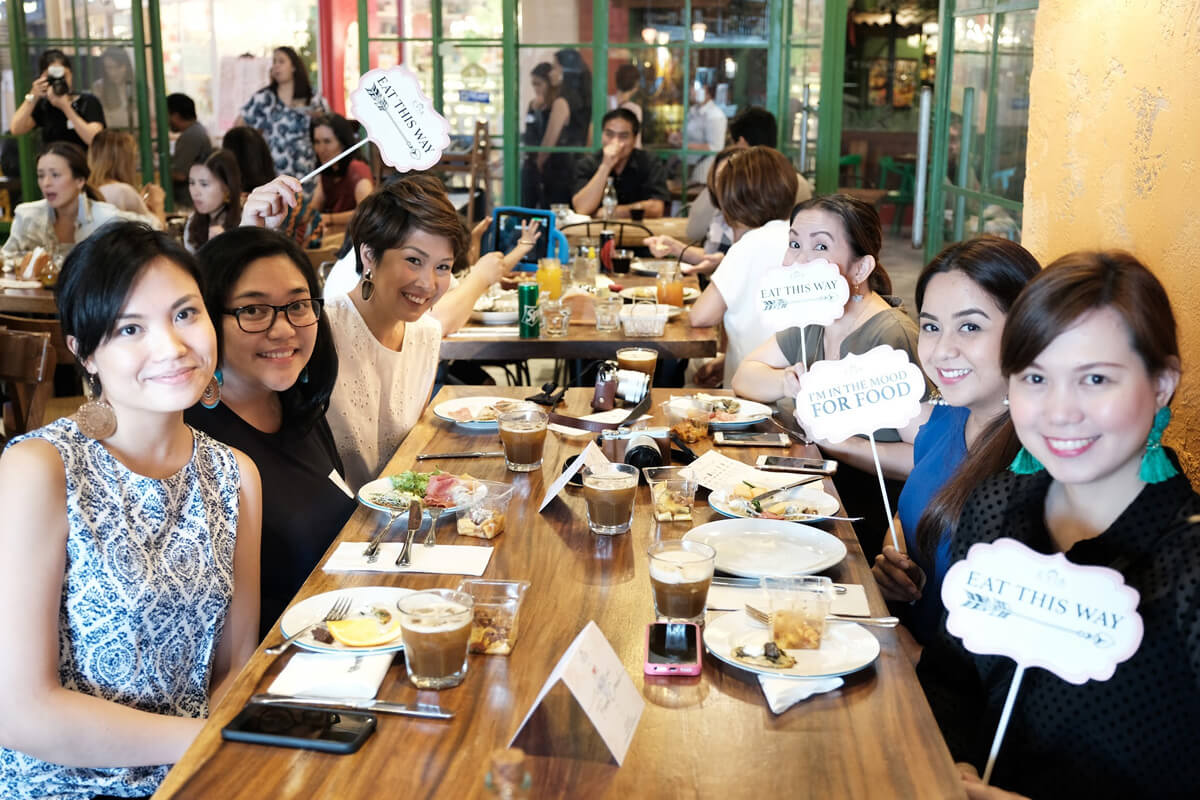 I'm no stranger to Mama Lou's. We've eaten at their BF Homes branch many times. I have to say, though, that I was still completely blown away by the spread they prepared for us during the food crawl. Theirs was an Italian antipasto buffet to die for.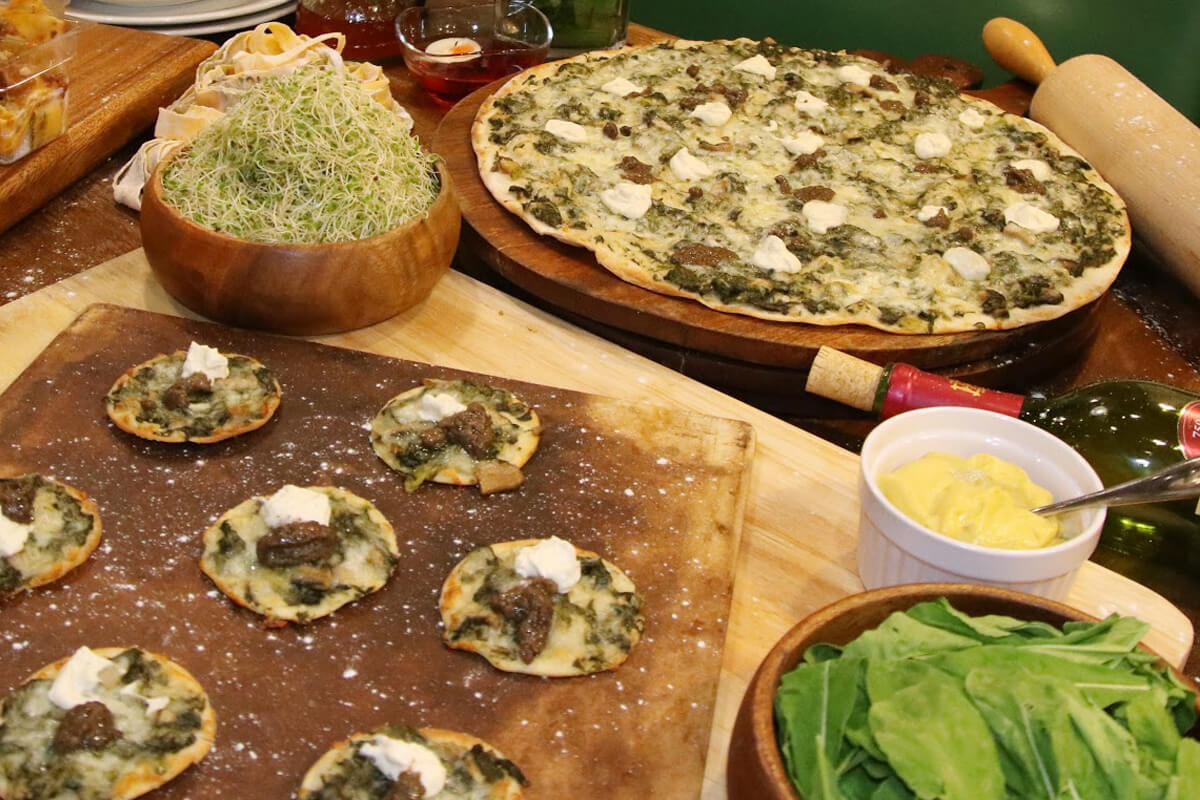 I particularly loved the Spinach and Honey Goat Cheese with Truffle Pizza. Actually, there was nothing on that table that I didn't like. If we didn't have to move on to the next restaurant, I might have just stayed in Mama Lou's all day. No kidding.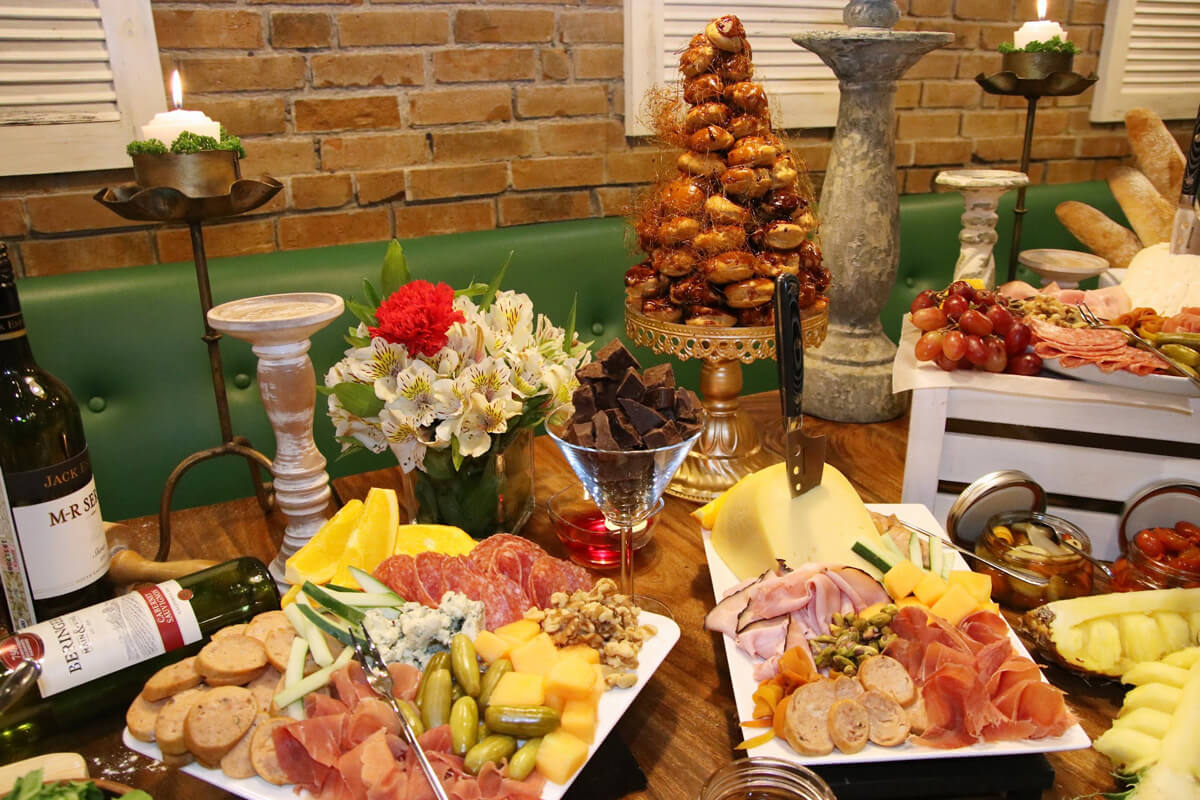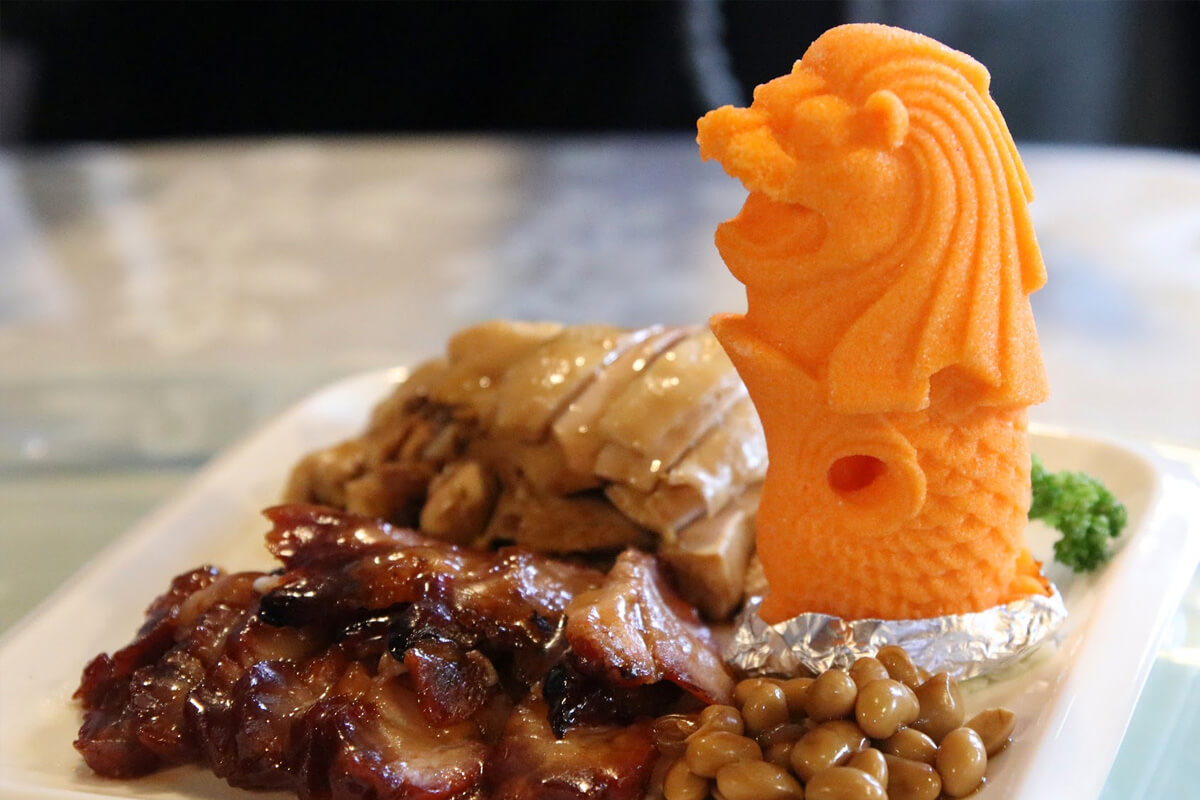 I confess, Singaporean cuisine isn't one of my faves. But I did enjoy the Meat Platters and Mango-Sago Pomelo dessert that we got to try at Merlion's.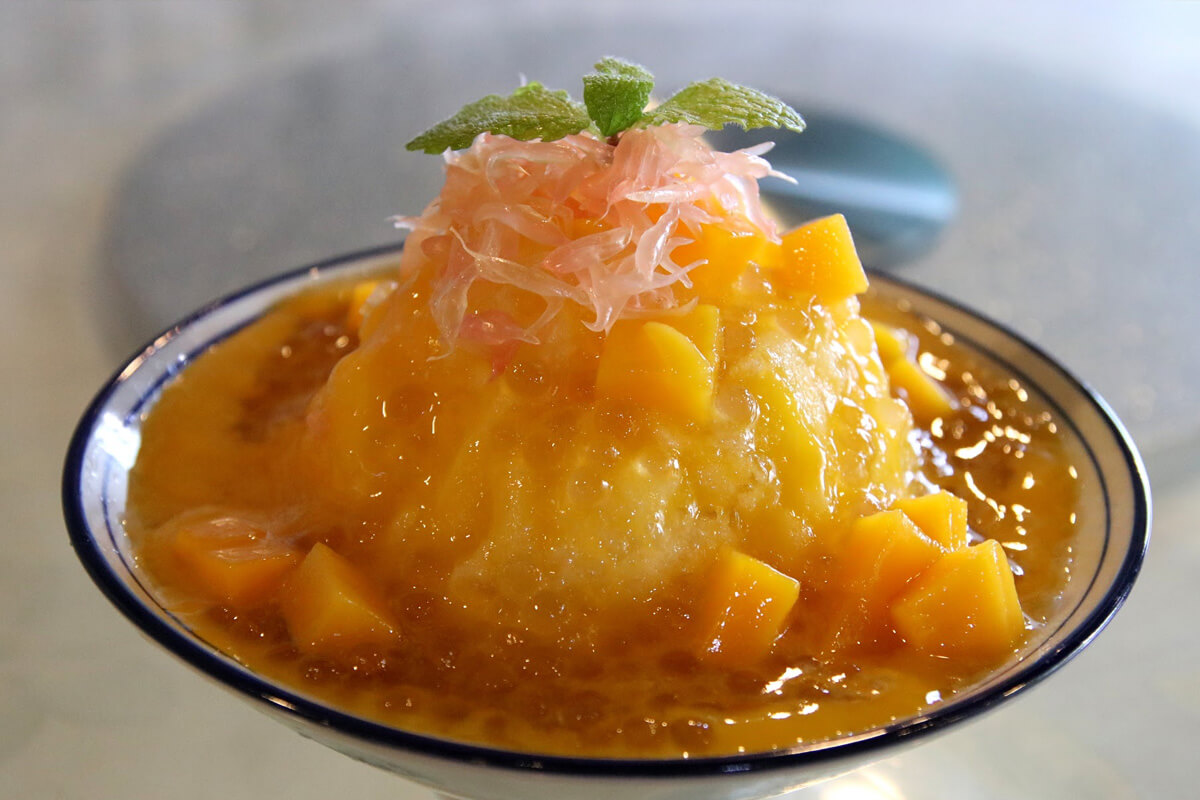 Fourth stop: Mesa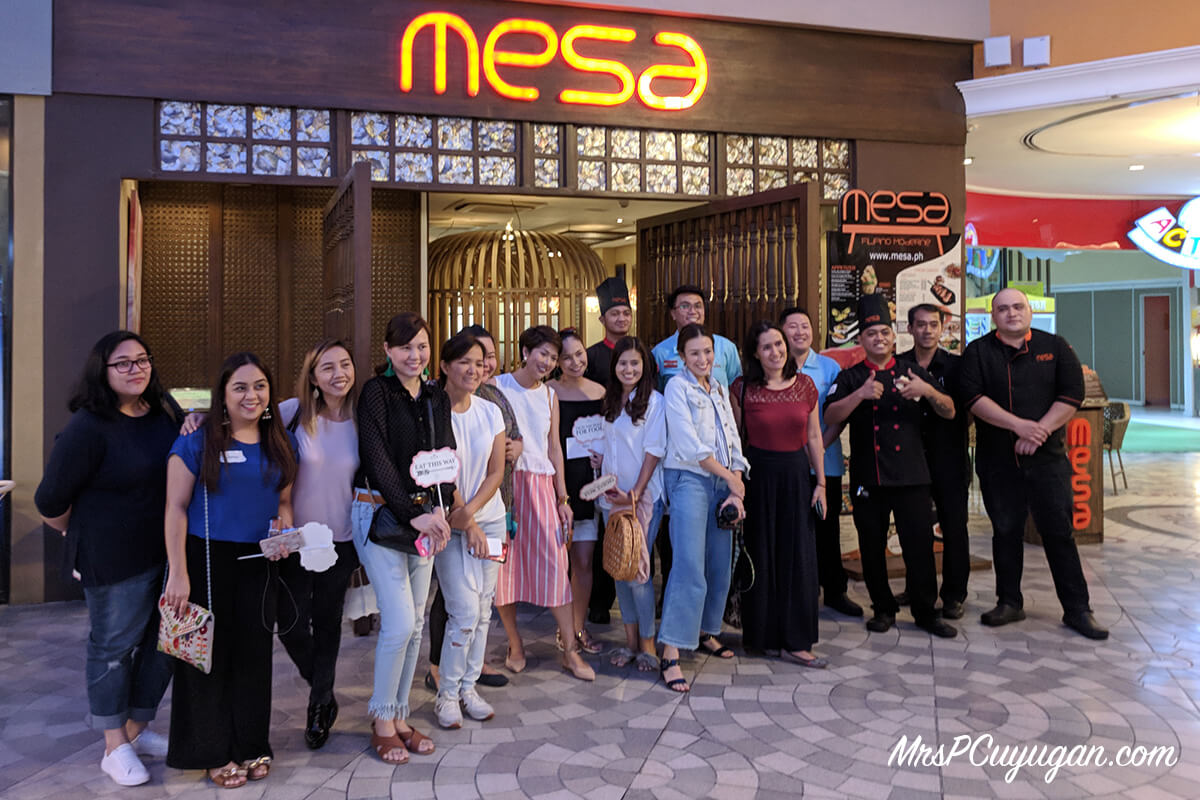 While it's been around for years, I've never actually eaten at Mesa before. Now I know that I've been missing out. I cannot stop thinking about their Crispchon and the soft homemade malunggay crepe they wrap it in. Then there's the super fresh shrimp cooked over hot rocks in a clay pot. And sarap! Their kamias shake is a must-try, too!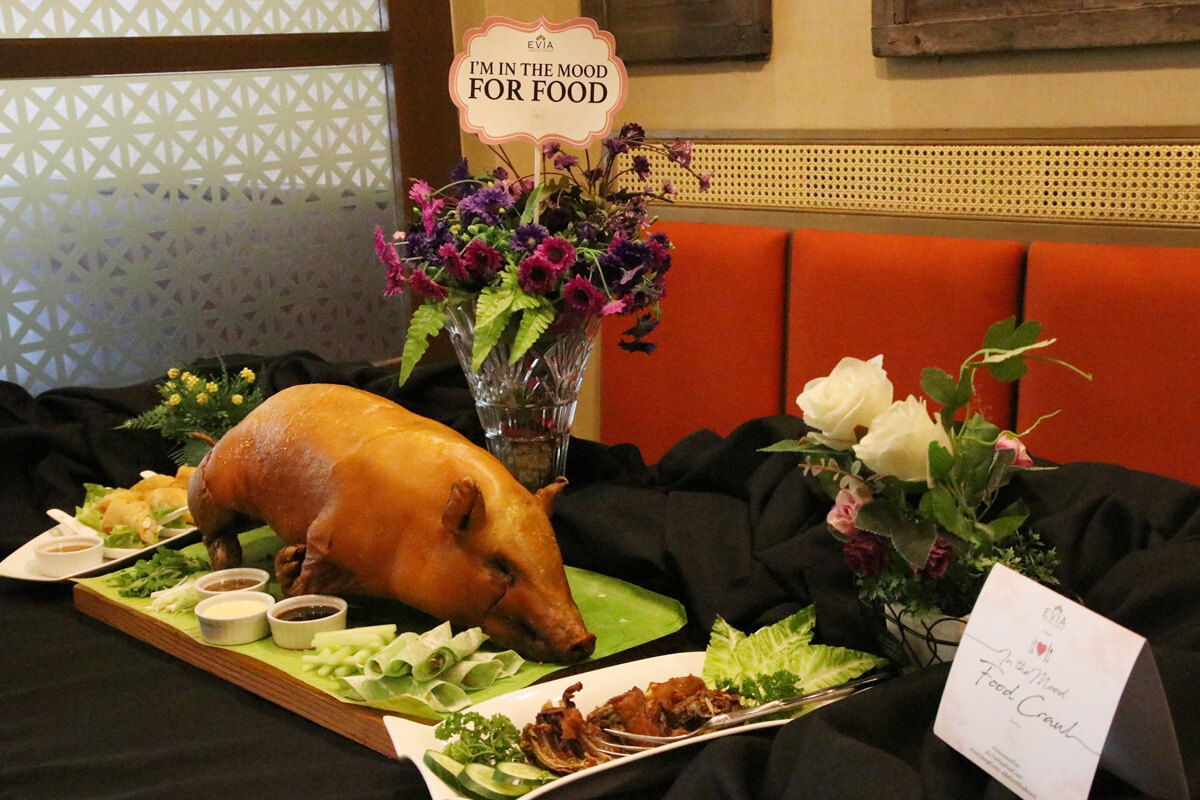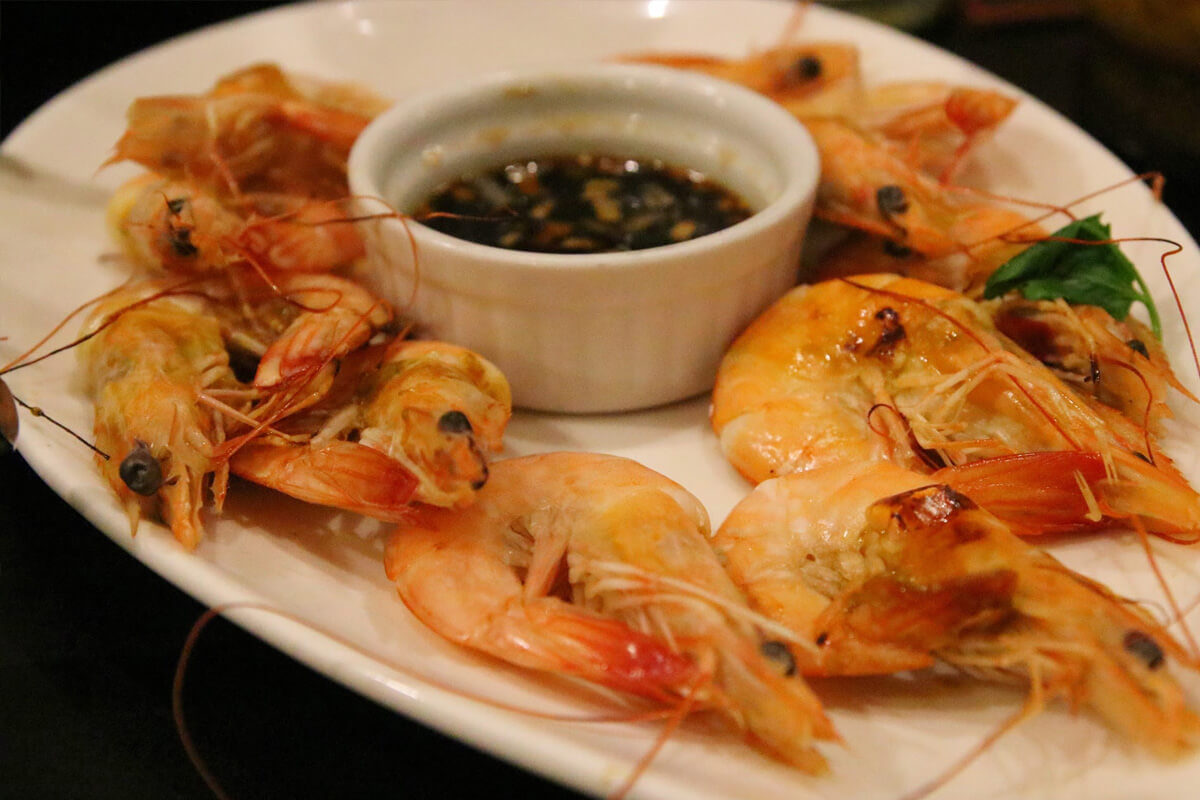 I've eaten at Another Story before, so I knew to expect good food. We had an Angus Prime Ribeye Steak and a Grilled Salmon, and I loved them both. This is definitely on my list of places to eat with the boys. And I definitely want to order the steak and salmon again. At the same time, maybe. Is that too much? Lol!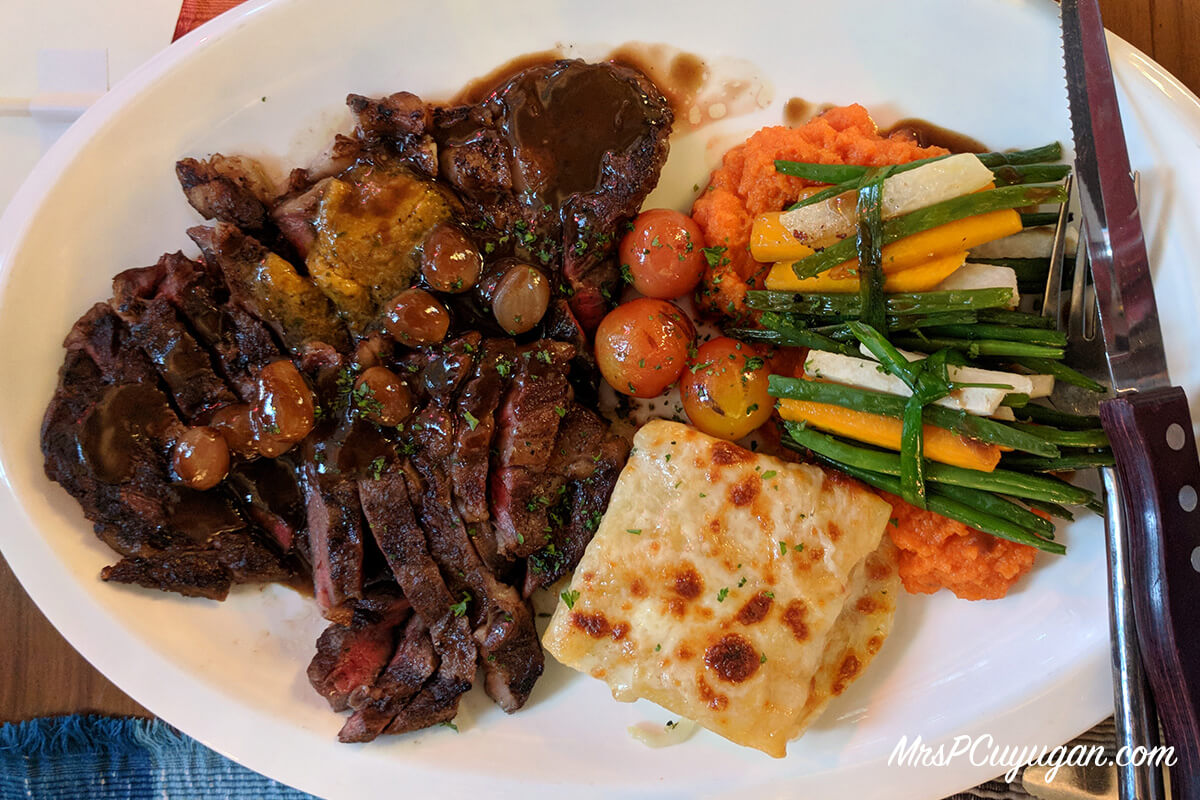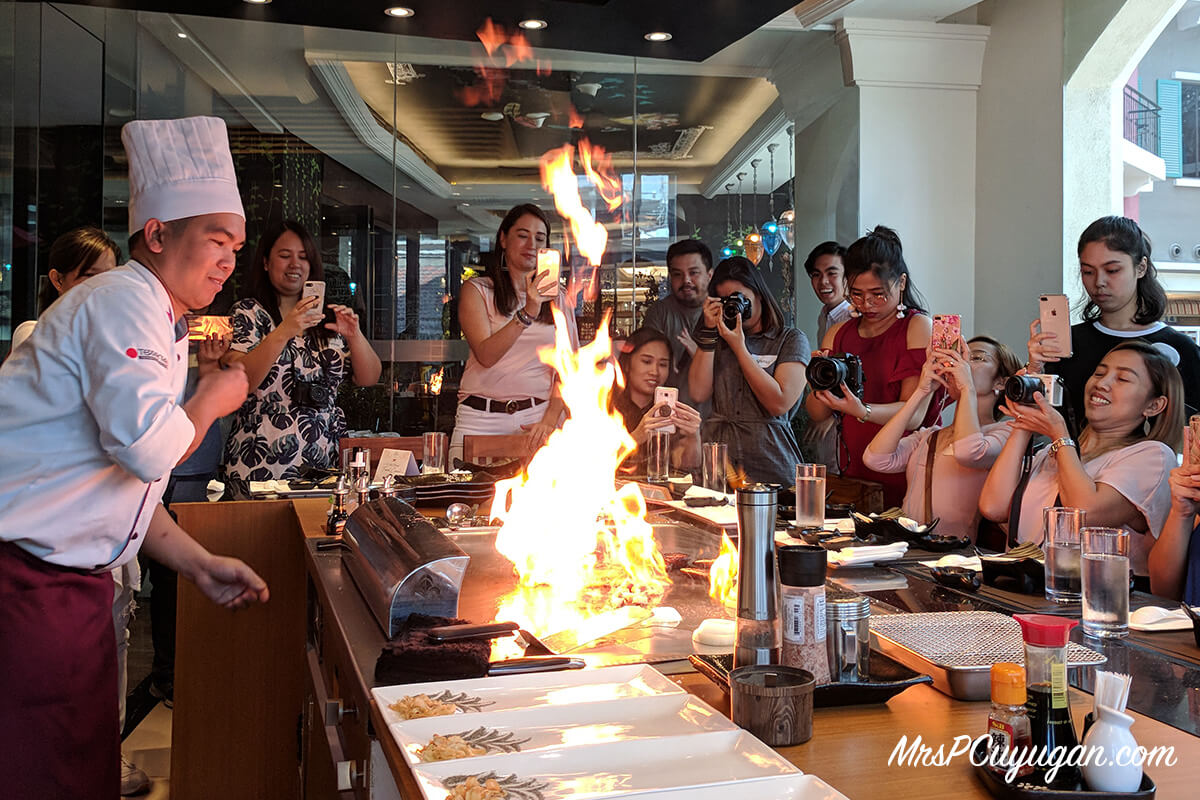 I have never had A5 Wagyu before, and let me tell you, I was not prepared for how melt-in-your-mouth it was. So good! It's the kind of meat that needs barely any seasoning. Or teeth. You can chew on it even if you don't have teeth. I'm not kidding! The meat paired perfectly well with the giant Hokkaido Salt Crusted Oysters we were served as well. This stop in our food crawl was really such a treat!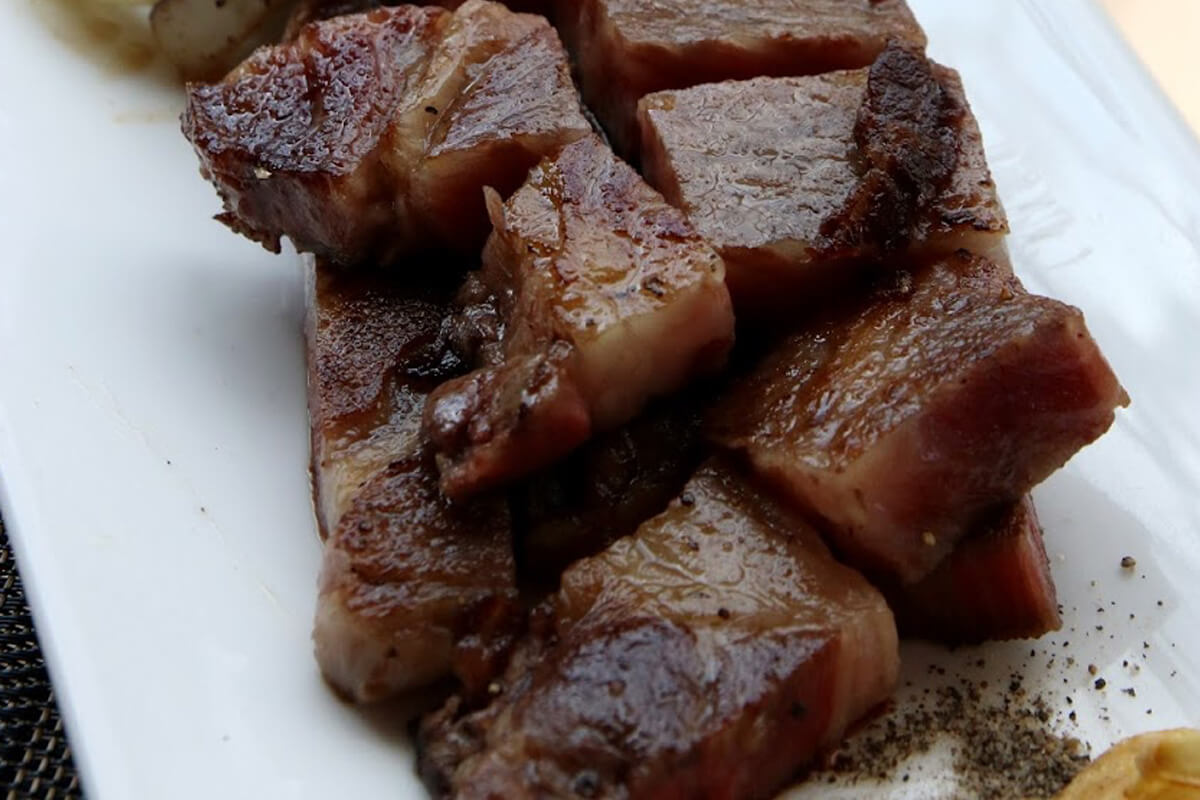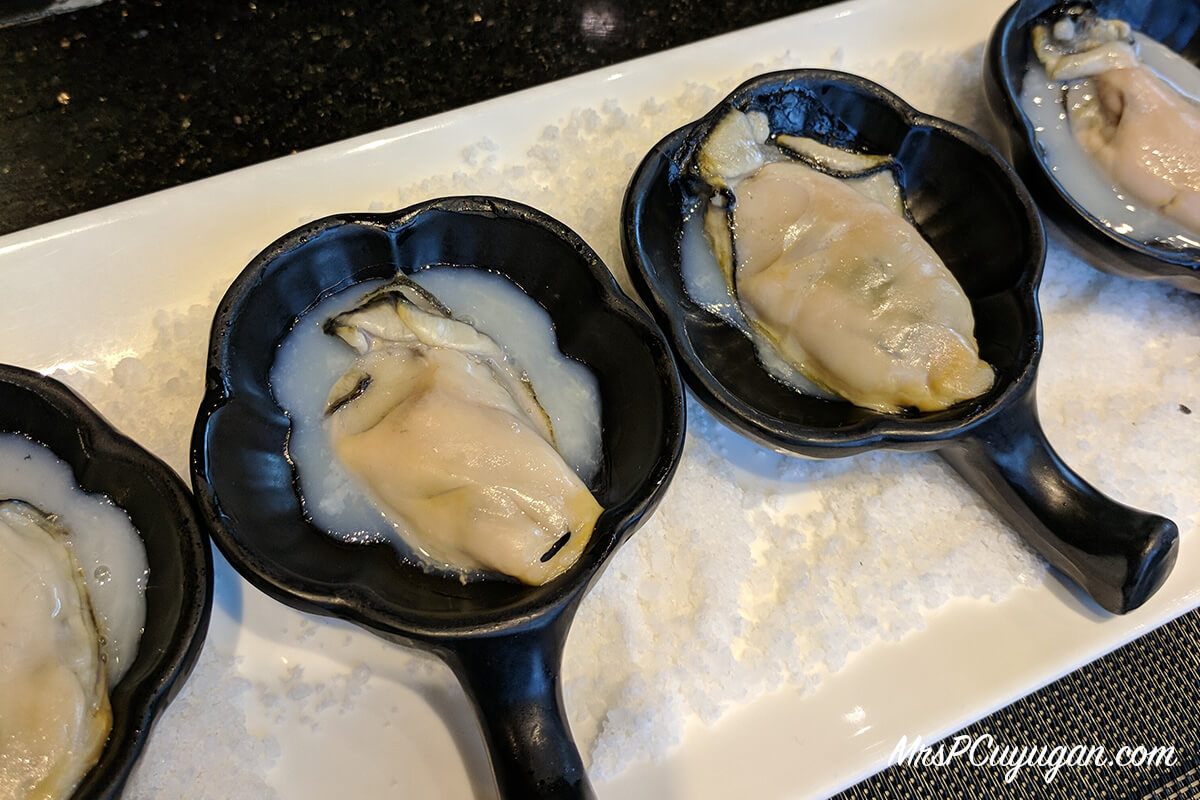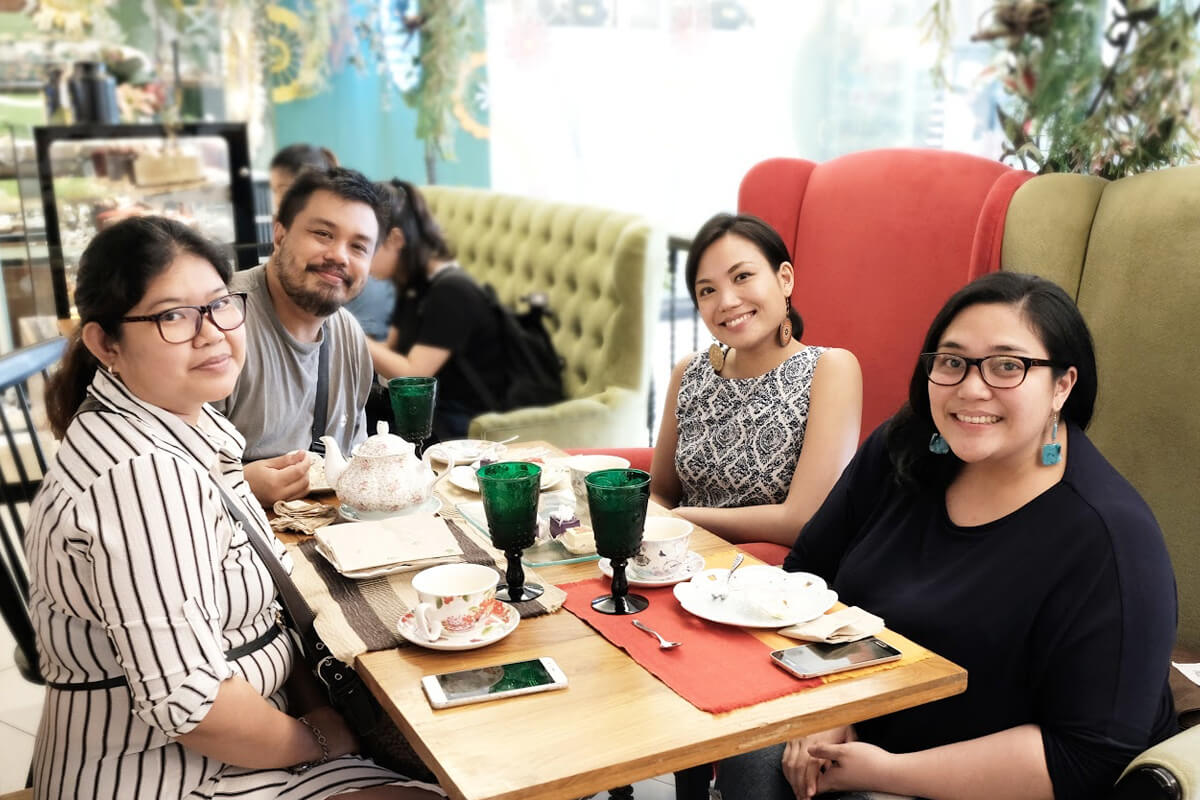 If there's one rule in life that I totally live by, it's always make room for dessert. My blood sugar may not be my friend, but I threw caution to the wind and indulged in the different cheesecakes laid out for us at The Cheesecake Fairy. I expected to like the Oreo one best, but surprise, surprise, it was the Salted Caramel Cheesecake that won my heart.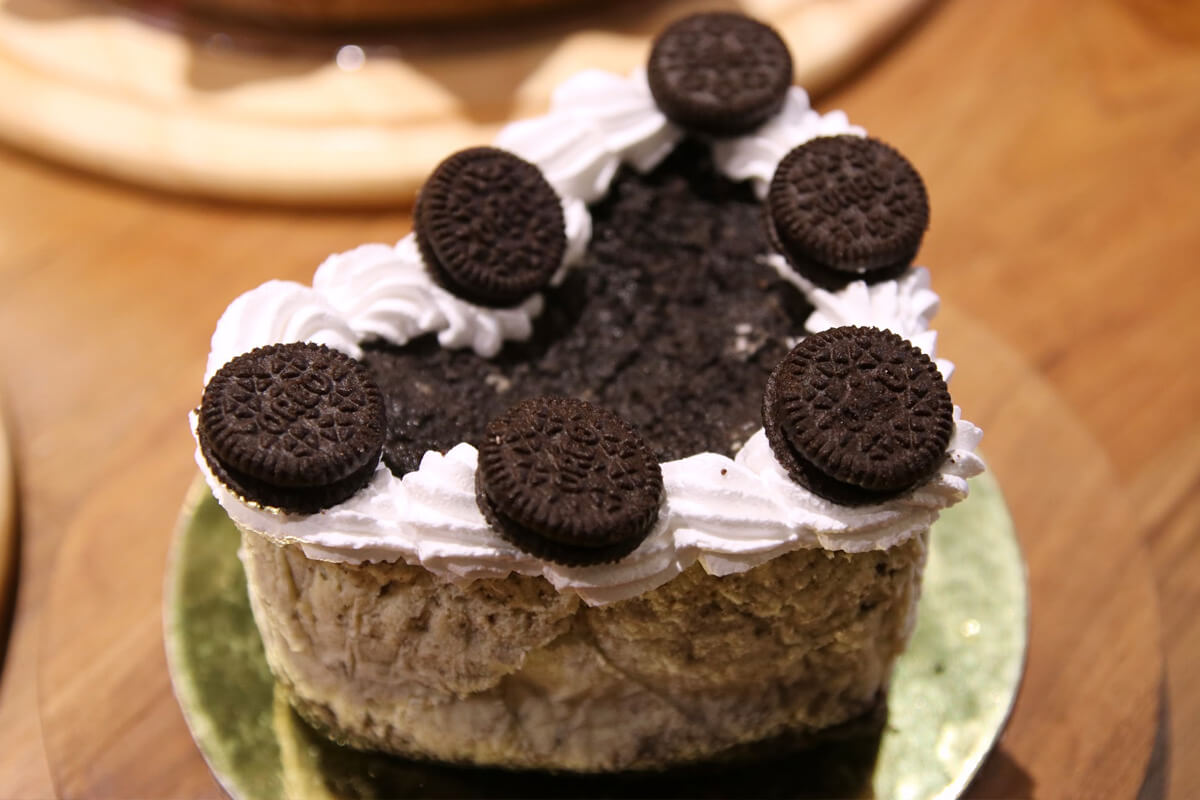 Before we said our goodbyes, we made one last stop at My Mother's Cupboard. Oh my goodness, this place is a housewife's dream come true. (Tip: Guys, it's a great place to shop for a Valentine's Day gift for your wifey!)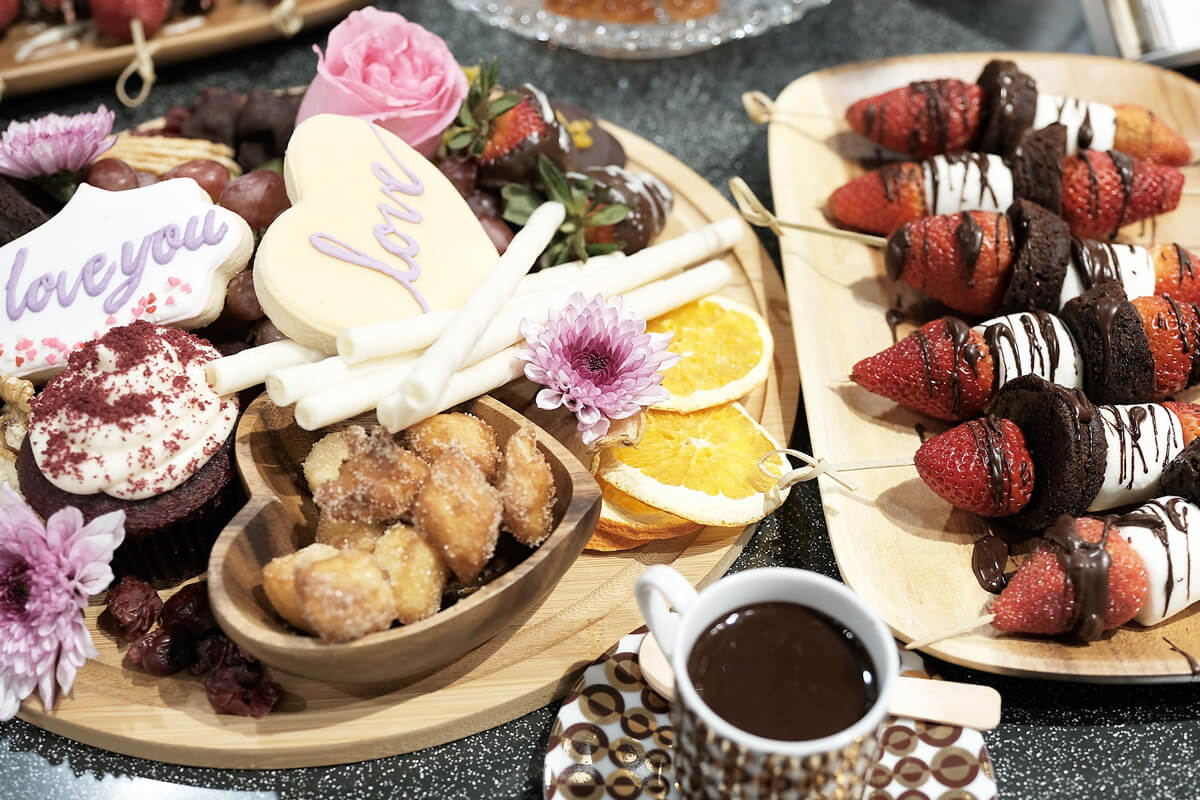 In true Mothers Who Brunch fashion, Mish and Sab taught us how to make some magic in the kitchen, which was perfect for Valentine's Day – A dessert board! I'm definitely excited to try making one at home (coz we all know how much I love sweets) as soon as my blood sugar cooperates. Hopefully, it will be in time for V-day!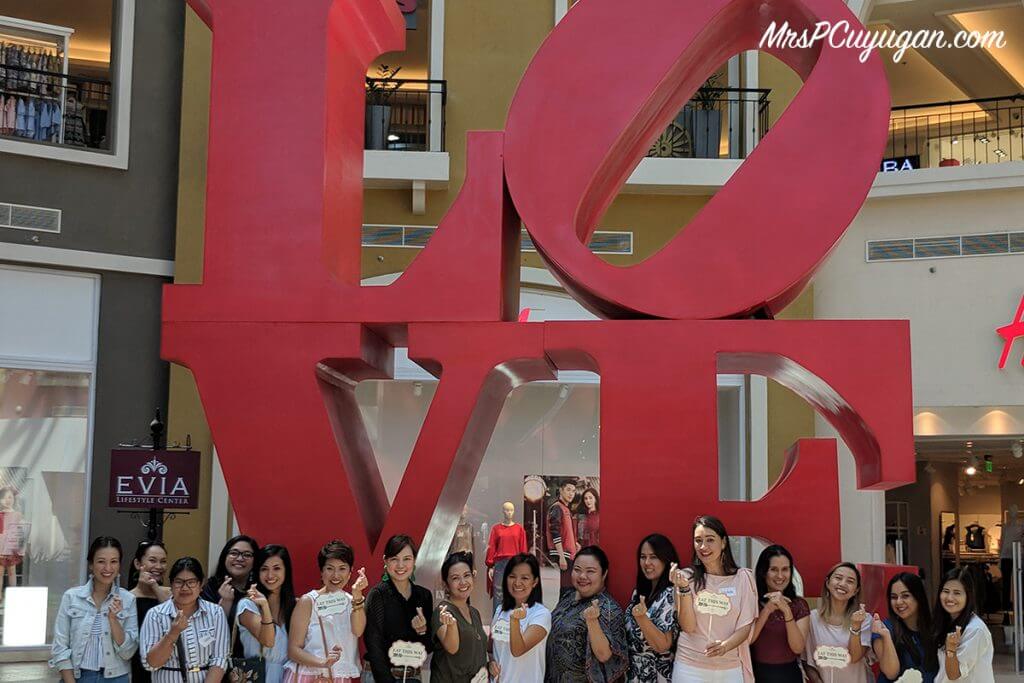 Thank you, Mish and Sab, for having us! Rocky and I really had the best time. Til the next one!
*All photos without watermark courtesy of Mothers Who Brunch