Fact: I love bringing like-minded friends together so they can make magic. Mm-hmm, I take my role of matchmaker seriously! One of my greatest successes so far is the Mish + Sab tandem popularly known as Mothers Who Brunch.
Just to be clear, I do not take credit for them because, really, it is their amazing talent, hospitality, and shared love for food and entertaining that makes their collaboration a success. But I do take credit for introducing them to one another. And I couldn't be happier about this match made in kitchen heaven. They really are so fantastic together!
Just recently, I had the pleasure of being invited to yet another Mothers Who Brunch get-together, one which they co-hosted with Uashmama.
Side story: Uashmama, an Italian brand, was brought to Manila by my high school friend, Fiddy Ganzon-Ofrecio, and her sisters. One morning, she messaged me to ask if I thought the Mothers Who Brunch ladies would be interested in partnering for an event. Obviously, the rest is history!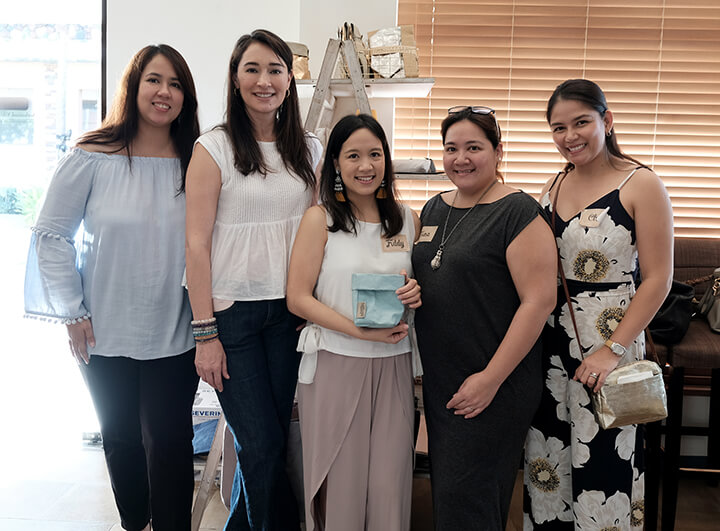 Until I spoke to Fiddy about it, I had never heard about Uashmama. I haven't been shopping (or even browsing) so I've pretty much been under a rock as far as nice new things goes. At the event, she told us more about the brand and the products, and wow, they are super amazing.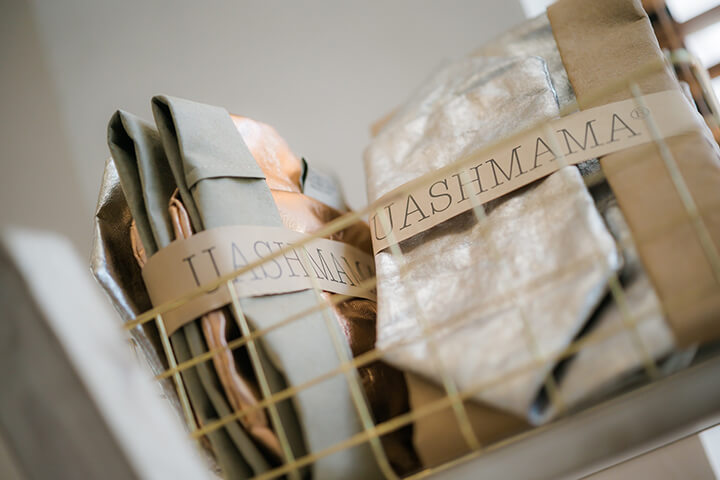 As I mentioned earlier, Uashmama is an Italian brand, and they make washable paper products. They have paper bags, place mats, lunch boxes and even purses and backpacks. These are all made in Italy using eco-friendly processes and practices. For example, the dye that they use is vegetable-based and food grade, making the products totally safe to use in the kitchen and on the dining table.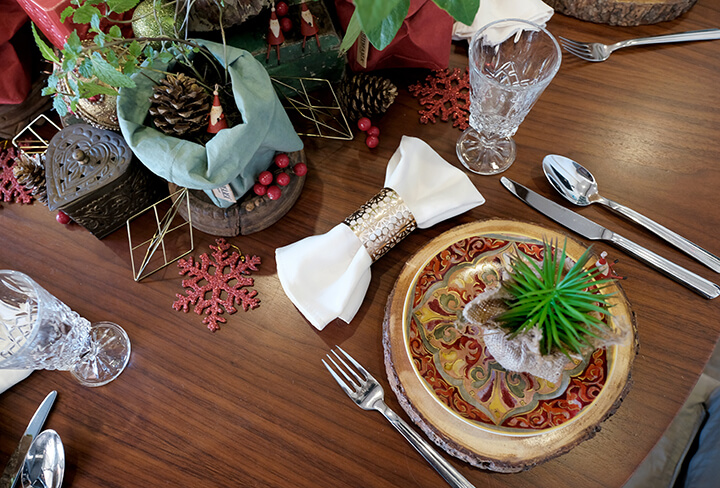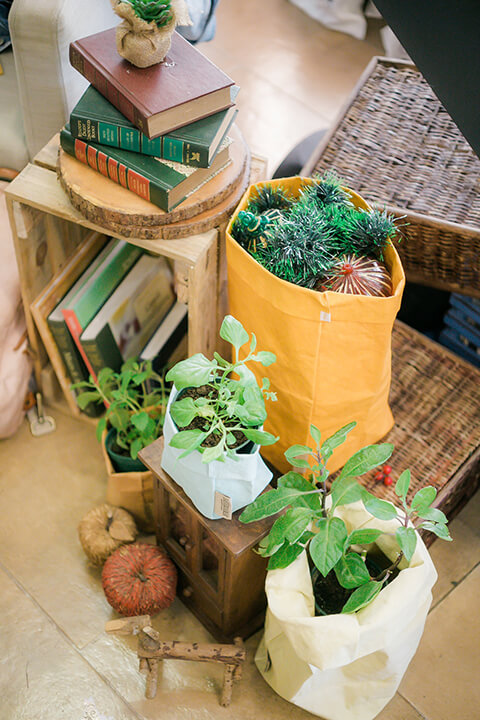 I've been to a number of MWB gatherings before (thank you, Mish and Sab for always inviting me!) and it's safe to say that there are three things you can always look forward to when you're there: Food, fun with friends, and frizes and giveaways.
Of course, I meant prizes, and of course that was a joke!
Anyway…
This time around, the food was a delicious Italian spread prepared by Joy of YogiBrunch, along with a few other treats made by Mish and Sab.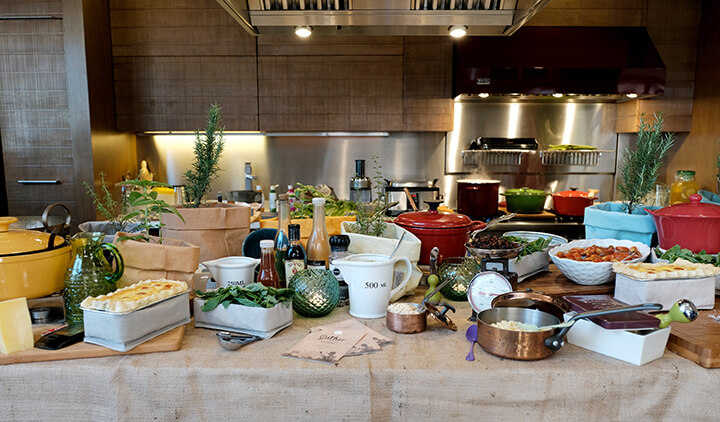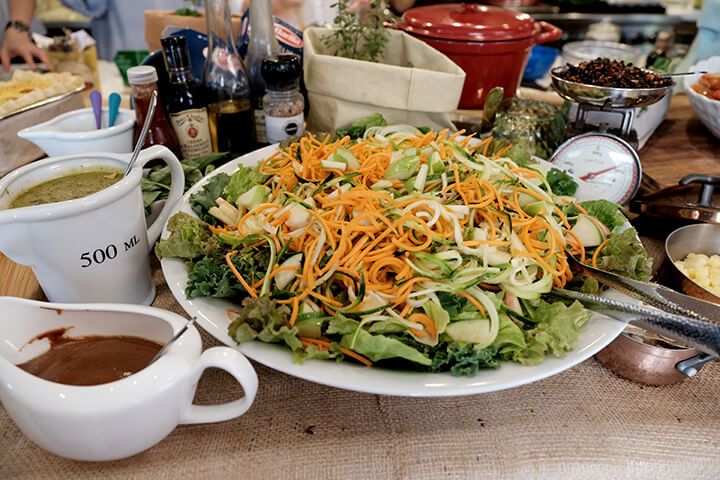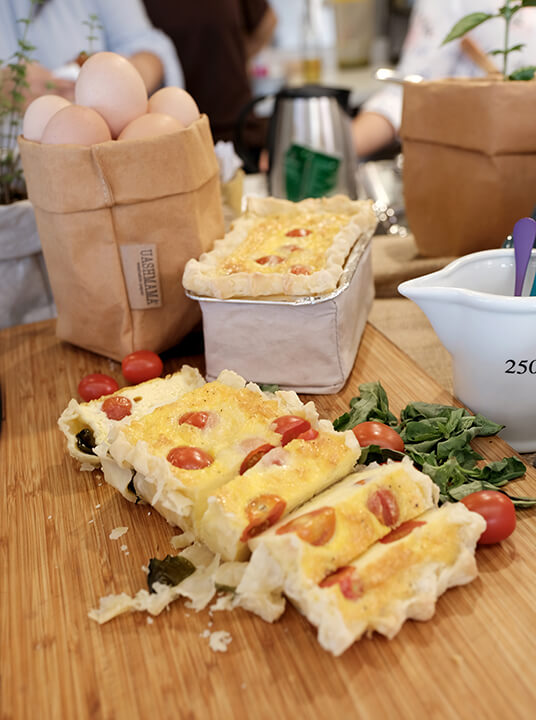 Before we could sit and enjoy the feast, we were given a little activity to do. After being split into groups, we were tasked to style an assigned area of the Viking Range Showroom featuring the Uashmama products.
Styling has never been, and will never be a strength of mine, which is why I was super happy to have been grouped with Michelle and Maget who knew what to do. I was there for moral support, mainly, and also to find little pieces to add to our display.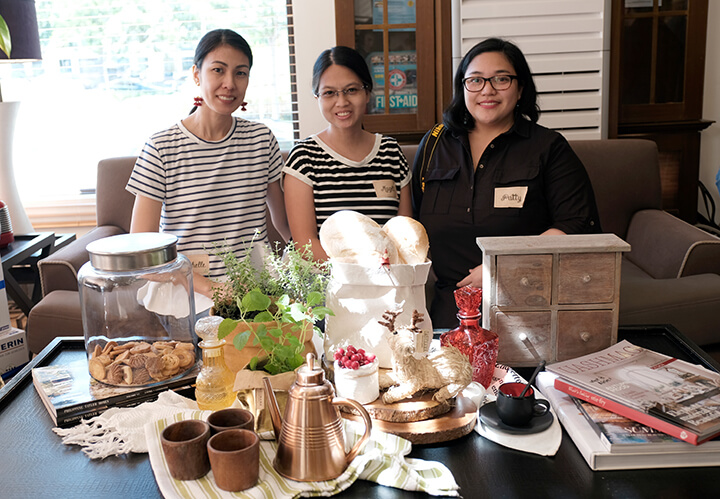 Here's our styled table! Isn't it pretty? With matching light/shadow effect for added drama. Lol. Maganda?
So, food – check! Fun with friends – check!
As for prizes and giveaways, we were all in for a treat. There were a lot of goodies. And I mean A LOT.
We each went home with a cute Mothers Who Bruch bag filled with wonderful goodies. There was a box of organic salad from EarthOrigins, a new cafe and organic store in Westgate. I happily gobbled it up before I remembered to take a photo, though. Sorry! But I'll tell you, I've eaten at EarthOrigins, and their turmeric ice cream is so good, and also dairy-free!
There was a box of plant-based laundry detergent from Amala Naturals in the bag, too. I used it for the first time today, and I hope it does wonders for my spotty skin. I will keep you posted. I was also happy to see a bottle of my favorite Cusina Home dishwashing soap there. It's so good for sensitive skin!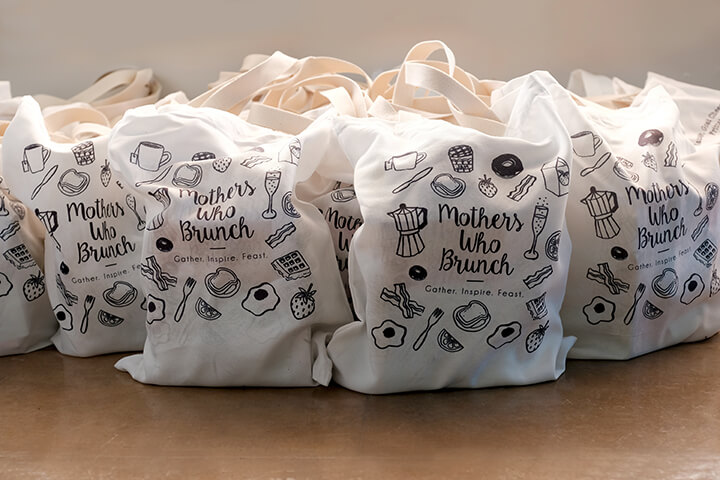 Uashmama sent us off with some place mats (one of my favorite things in the world!) and our own washable paper bags. I'm so excited to use them at home.
Our friends from Severin were there, too, armed with fantastic raffle prizes – Yogurt makers, crepe makers, and even a couple of Mr. Twister spiralizers!
There were so many prizes that everyone had a chance to win! This was really lucky for me because I never win. Now that I finally did, it was a huge prize! I actually took home a Severin Mr. Twister! What a perfect addition to my (already) Severin-filled kitchen!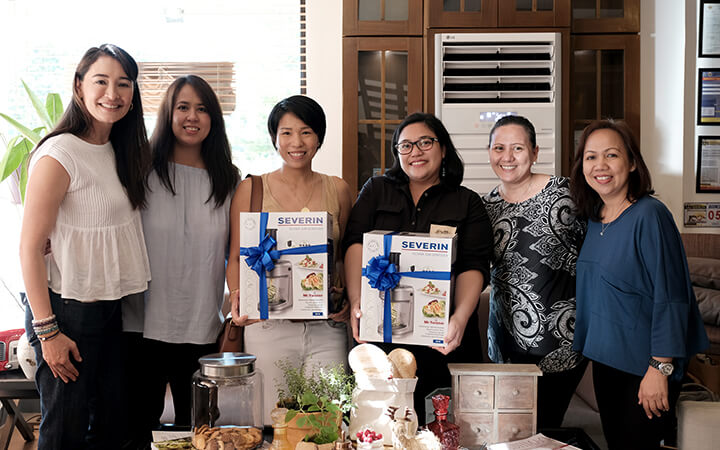 So, remember that pretty salad photo from earlier? The carrots and zucchini on top were prepared using the Mr. Twister. Mish and Sab showed us how to do it before we started eating, and it really looked super easy to do. I am now dreaming about the different salads and zoodles that I can prepare!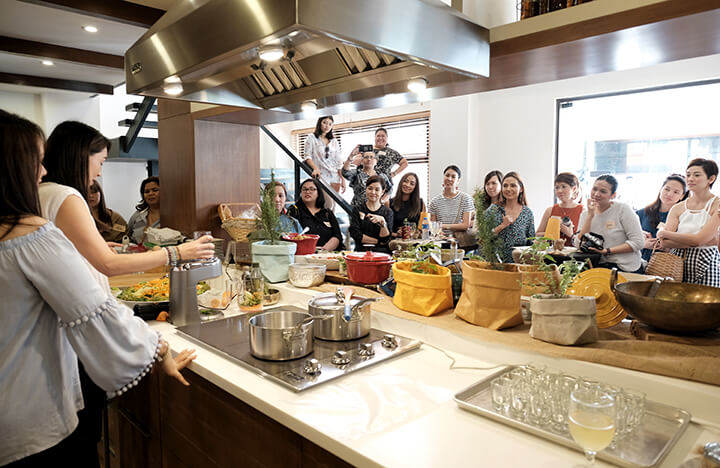 This was my first holiday get together for this year, and what an amazing one it was. Thank you so much, Mothers Who Brunch, for having me. And thank you, also, to the fantastic sponsors who made the day extra wonderful for all of us there.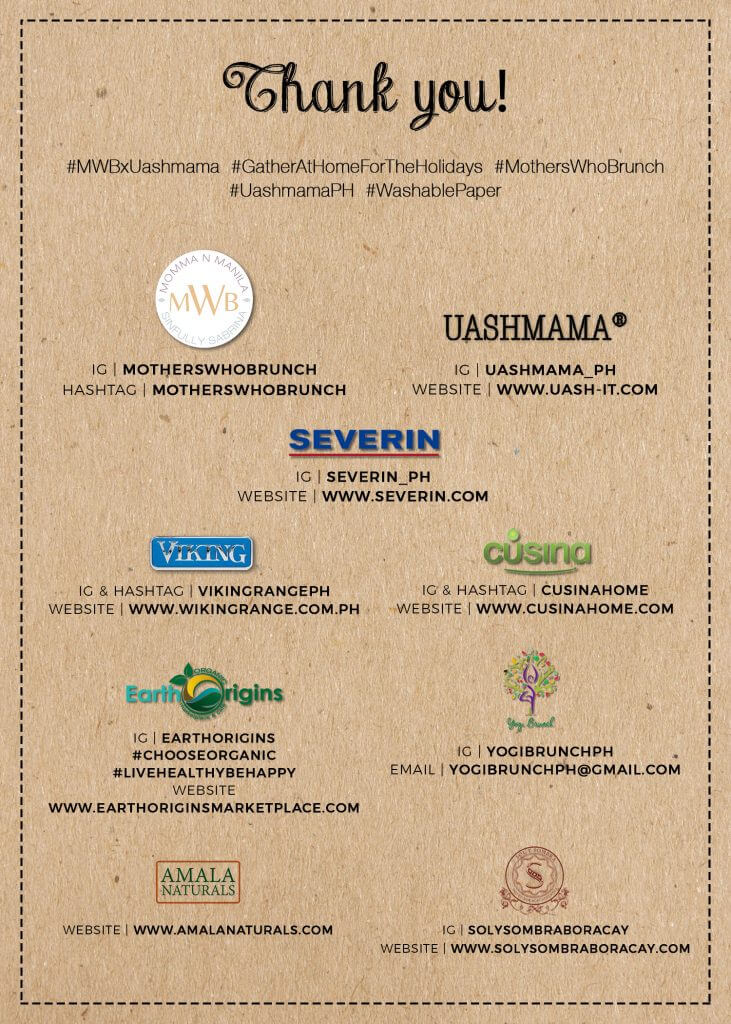 All photos provided by Mothers Who Bruch. I took some of my own but I can't find my camera cable, so there. Haha!
P.S. You can read about my past MWB experiences here and here. And I'll be writing about two more real soon!
P.P.S. Read more about this fun gathering from the other lovely moms in attendance: