Raise your hands if, like me, you woke up and wondered where the heck January went. Guys, grabe, February na! Parang ang bilis, right?
The first month of 2018 may have been quick, but it sure was awesome. Here are a few snippets from the month that was.
One of several changes happening at home this year is an intentional (but gradual) shift towards less waste. We have a serious garbage issue here in Manila, and I really feel that every small effort counts. I'll be writing more about this transition to less waste living over the next few months. You can also check out my IG feed and stories to see the little day to day things I do to produce less waste at home.
For now, here's a look at the current state of our freezer. Eventually, I hope to eliminate plastic bags and disposable packaging in there completely. While I'm still unable to do that, I wash, dry, and cut up the plastic bags and use them to stuff eco bricks instead.
On the subject of change, I'm also making some to my daily and weekly routines this year. Time management has never been a strength of mine but I know that it's time I get the whole "sticking to a schedule" thing figured out. Also, I really need to set aside more me-time and time with people that matter. This is me, stopping to smell the roses, guys!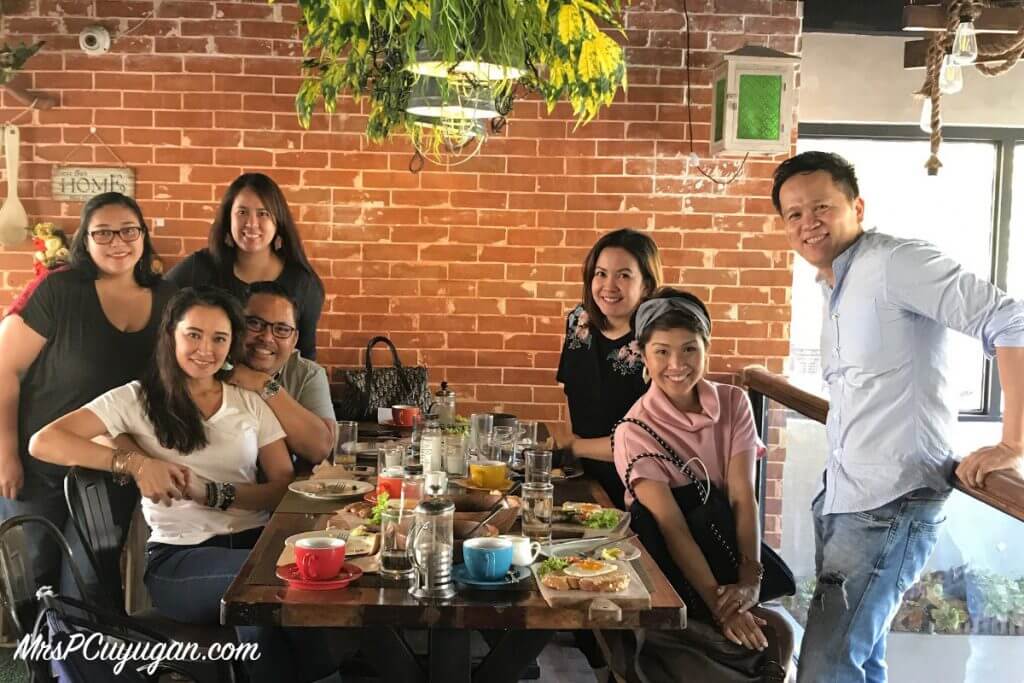 This January brunch with my mommy buddies (and Nino and Rman) almost happened without me. But I forced the issue, and my schedule, and I made it. I was super duper late, but I made it. God knows I needed all the laughed-so-hard-we-cried moments we shared that day. I am so much better at life after get-togethers like this one.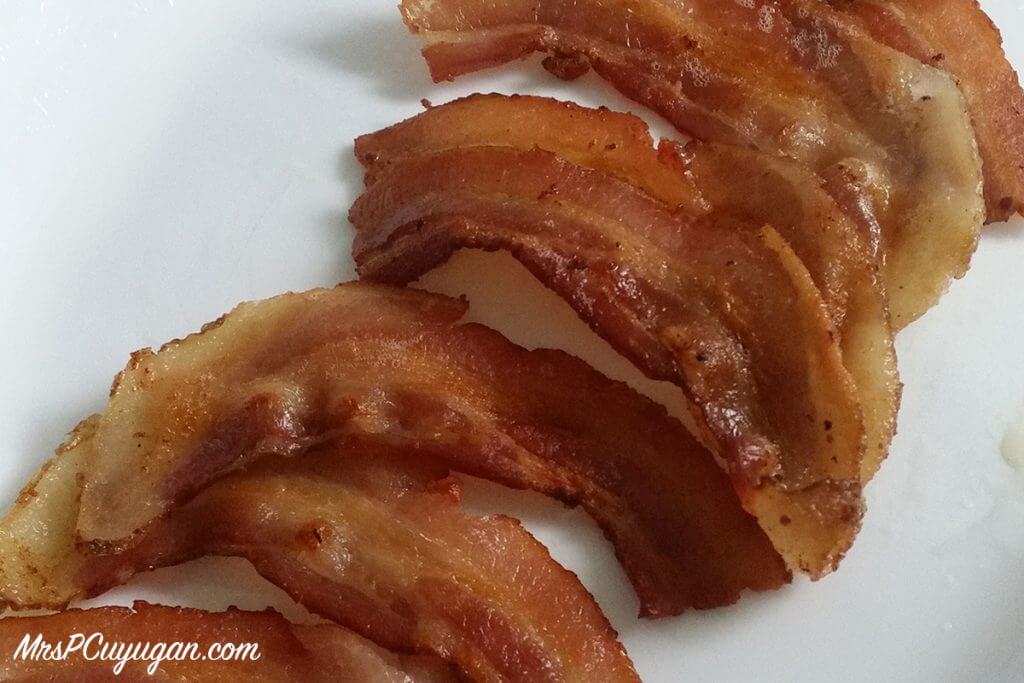 Bacon. After a really long time, we had bacon for brunch at home. I don't usually buy bacon because it's so, so bad for you. But this one is a little bit better (or at least, I'd like to believe that it is) because it's organic, nitrite-free, and preservative-free. In case you wanna try this better-bacon, I bought it from Earth Origins Marketplace + Cafe in Westgate Alabang.
And finally, the perfect segue from Jan to Feb. I picked up a beautiful early-Valentine's event invite from my Mothers Who Brunch friends a few days ago, and right now it's sitting by the phone in my living room. I love how it adds color to this little corner of my home.
Thing is, though, if you look across from here to the other side of the living room, you'll see that my Christmas tree is still up, complete with unopened and undelivered holiday gifts, plus an assortment of things we brought home this past month. Clutter central! Oh well. That's real life for you!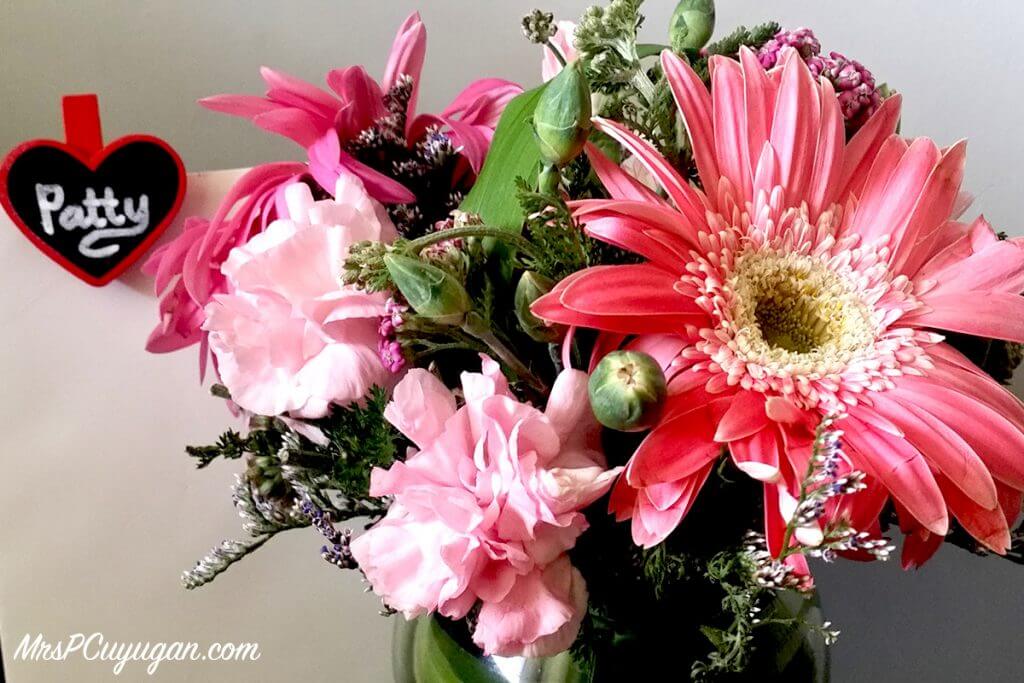 So that was January.
I can't deny that I'm excited for February because it's my birth month. As far as I'm concerned, in February, I am the queen and no one can tell me otherwise.
In my world, February is one big party. There is always cake. Sometimes more than one. There's time spent with family and friends, with food, fun and laughter. I can't wait to see what's in store for me this month! And I can't wait to share it all with you guys, too.
How was your January?