Fact: We live a short walk away from some of the best restaurants that BF has to offer.
Moving thisclose to Aguirre has given us a whole lot of reasons to eat out, much to the dismay of our wallets and waist lines. It's so hard to resist, especially when interesting new places pop up. Plus, there are days when really we crave for old favorites.
Within our first eight months here, we've been able to try quite a few places already. Some were awesome, others we've already gone back to, and then there was one that we've officially declared a never-again. Yes, may ganon! Lol.
First, our favorites.
Ramen Kuroda tops this list. I love that MrC and I can split a ramen set here and go home super full. Soup is definitely not one of my favorite things, but the ramen at Kuroda really is so good. To me, this is the best place to go to for rainy day comfort food. Their sushi and sashimi are okay, too.
Then there's Magnum Opus . We've actually already tried Magnum Opus before, but being so close to it now means that we get to visit more often. If you're after great coffee, come to this place. I love, love, LOVE their Flat White. They have a small selection of food, there, too. Their Monte Cristo is fantabulous! The bread pudding is a must-try, too. My kiddo loves it.
We also love Gerbu's Burger n' Tacos . To be honest, the food here isn't super duper spectacular, but it reminds MrC and I so much of all the favorite things we loved to eat in Zobel when we were younger, so we just keep coming back. Meals here are super inexpensive, too, so it's a very sulit option. Their Blue Cheese Burgers are good, as are the Mongolian Rice Bowls. I also like to come here for cheap sizzling steak, which, believe it or not, is something that I crave for once in a while.
When we feel like splurging, we come to Bamba Bistro . This place is owned and run by one of our friends from high school, and OMG she makes super amazing food! I love love love their Bistro St. Salad, Baby Back Ribs, and Pizzookie. Okay, my tummy just grumbled.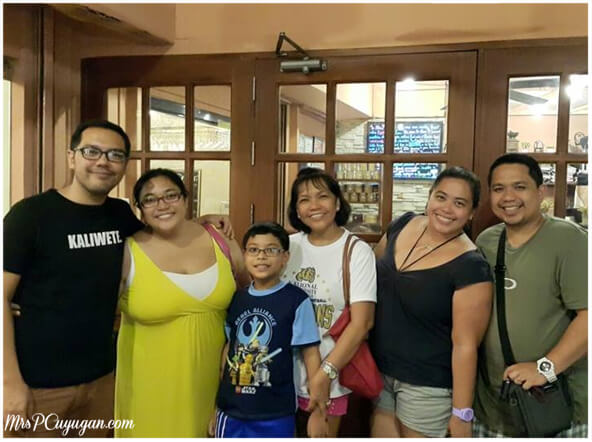 Now here's a rundown of the other places we liked.
I love ice cream. I do. If I could have ice cream every day I would. We recently had the chance to try two relatively new ice cream places in our neighborhood. The first was Outre , which serves liquid nitrogen ice cream. The boys actually tried this dessert place out before I did, and of course I got annoyed and demanded that they take me there, too.
On my first visit, the kiddo and I shared a cup of their Cookie Monster, which has milk ice cream, chocolate chip cookies and sprinkles. We went back a few weeks later, and that time I ordered the Pink Velvet. This was super good paired with Bucky's , which is conveniently located just a floor a above Outre. Win-win.
The other ice cream place we went to was Southern Dairy . This is where MrC and I hang out on Little MrC's card game Sundays. I think we've come back maybe 3 or 4 times already. So far we've been able to try their burgers, which were okay, their banana split, and several flavors of their homemade gelato. I liked the cookies and cream. The green tea was also good.
Tropical Hut Hamburger has always been a family favorite, and I love that we live so close to it now. I would honestly never eat at the restaurant, though, because it looks really grimy to me. Now, I know what you're thinking. If the place looks grimy then the food might not actually be clean. Sure, I've thought about that, too, but it's never stopped us from buying a few classic burgers to bring to Manila Memorial Park on All Soul's Day.
I know that I'm a few months late to the Larcy's game, but I'm happy to say that I finally got to try this popular cupcake place a few weeks ago. I'm picky when it comes to baked goodies, which is why I learned to make them myself. Larcy's offerings are really nice flavor-wise, but I find the cakes to be too light an spongy for my taste. I like cupcakes that are cakey and a bit more dense. My best friend predicted that I would feel this way, which is why I waited so long before finally trying this place.
If you follow me on Instagram, you'll see that I post about Pastry Armoire and Chef Anna Chua quite often. That's coz I love her, and she makes such amazing goodies. I go to them for pints of Up In The Clouds ice cream, yummy homemade pandesal and pizza crust, and Spicy Tinapa and Inasal Marinade by Chef Arnold.
When snacking is in order, the kiddo's place of choice is Wicked Dogs . I love super loaded hotdogs, and this place does not disappoint. It's actually the boys who have gone to the store, and yes, they tried another new place without me. They did bring me back a Chicago Dog, though, so I forgave them.
Last but not least is Kantori Yakitori . This was our date place of choice for our wedding anniversary last September. Food here is awesomesauce, and you will think so, too, if you love anything char-grilled. Thing is, you leave the place smelling like barbecue. Next time, I think I will take a bath AFTER we go there and not before hehehe.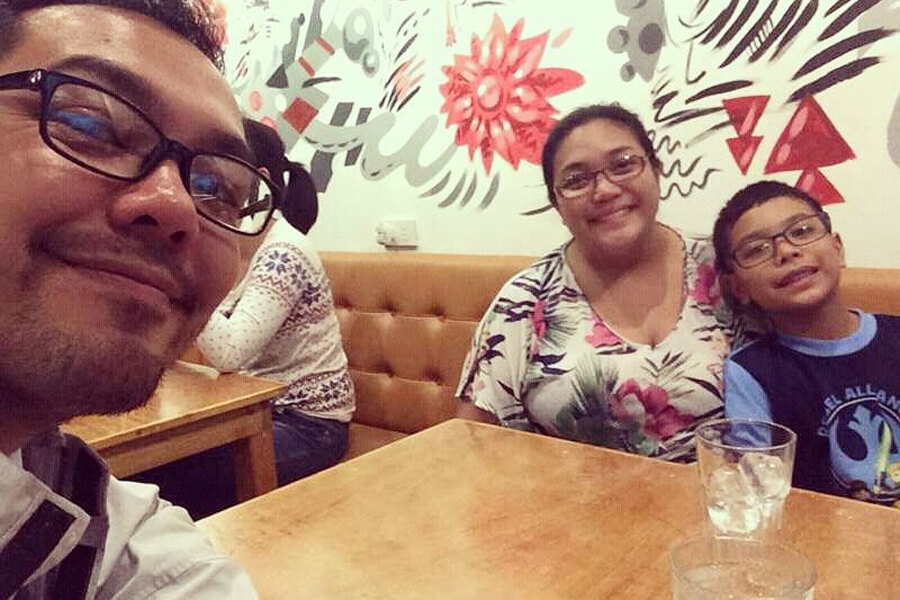 We will, for sure, be checking out more new places in our neighborhood soon. And, of course, we'll be coming back to some of our favorite ones, too.
As for the one place that we will never ever go back to even if you paid us? That would be Okiniiri Japanese Restaurant. It was so bad that even the dishes that I thought couldn't possibly be done wrong were done wrong. I don't have a single photo from when we ate there. If I did, all you'd see is sad looking food and frowny faces from us. That bad. I'm still not over it. Lol. Wish we had gone to Sensei Sushi instead.
Have you tried or heard of any good restaurants in the BF area lately? Where should we go next?