I've just done a drastic digital Konmari on my blog.
I did the same with my Instagram account a few months ago, and it actually made me feel good. I deleted photos that I didn't want on my feed anymore, including ugly ones, posters for old events, and pictures that I simply didn't wanted to see anymore. Basically everything that didn't spark joy.
The other day, out of nowhere, I decided to de-clutter my blog. The first ones to go were old posts promoting workshops from 2012, 2013 and 2014. I don't think those are needed anymore. Then, I deleted old giveaway posts. I took down posts that I felt were senseless, too.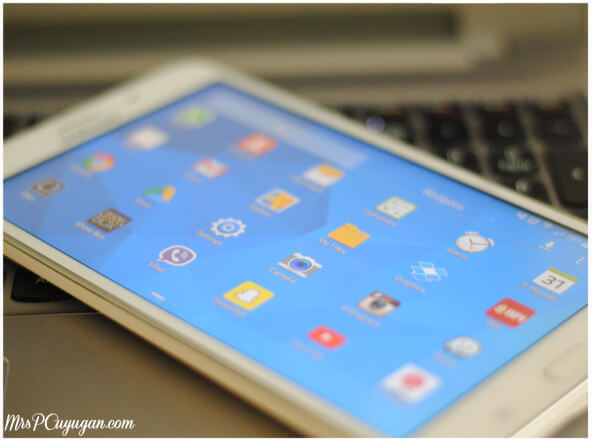 A blogger friend told me before that I shouldn't delete posts so drastically because it might affect my page rank or domain authority. Truth is, that really doesn't matter to me. For some reason, I had this compelling need to get rid of clutter on my blog, and I went ahead and did it. It felt good.
While I was at it, I fixed up my menu bar (up there, if you wanna check it out.) There are drop-down menus now, and most of my posts have been properly segregated into adequate categories. I feel so accomplished.
All of a sudden, I have moments where I get these intense feelings of irritation over clutter. All of a sudden, I have no problem throwing things away. Well, some things at least. My yarn, notebooks and pens are all still safely hidden away. Lol.
I was never the type to be bothered by clutter. MrC even said that he didn't understand how I could sort of thrive in it. But, I dunno, something changed when we moved houses. It doesn't happen often, but I really make the most of it when I feel that way.
Once, I ended up sweeping the entire house, upstairs and downstairs. Then there was one time where I decided to just clean the bathroom. That's not at all normal behavior for me.
Often, my cleaning sprees involve doing large batches of laundry at a time, and throwing out random containers of old food from the fridge and freezer. Sometimes I go nuts on my email and just delete everything that's been left unread for over 3 months.
It's insane how aggressive I can get with the purging, but I think it isn't necessarily a bad thing. I wonder what on Earth I'll be compelled to clean up next?
Blogger friends – Do you delete old posts from your blog? Why/why not?