Question: When you were young, how often would you get asked, "What do you want to be when you grow up?"
I noticed recently that Little MrC would get asked that question a lot. I think it could be because he is getting older. When he was younger he said that he wanted to become a fire fighter. Now he says he wants to teach.
When I was a kid, I'd get asked that quite often, too. I recently had a conversation about my childhood ambitions with my mom and cousin, and they reminded me about some funny things I said I wanted to become when I was a little girl.
I think that my earliest answer was that I wanted to be Little Miss Philippines. Like Aiza Seguerra. No kidding. That was in 1987 (yes, I Googled it,) which would have made me 4 years old at the time.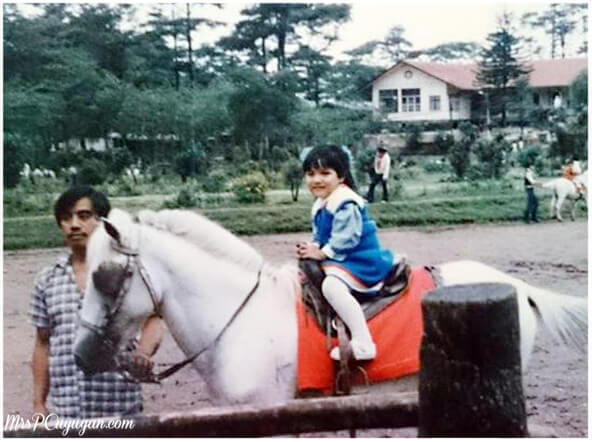 Honestly, I completely forgot about this until my mom brought it up. Looking back, I remember practicing my introduction using our bedroom doorknob as my microphone. I never joined Little Miss Philippines (thank goodness!) and I eventually stopped watching noon time shows. And with that, the dream thankfully died.
My cousin says that she remembers me saying that I wanted to become a Ginebra Super Angel like my mom. I'm not sure how to explain what the Super Angels were, but they were sort of a girl group that performed during Ginebra events, and on TV to promote the brand and the basketball team. You had to be able to sing and dance to join, and from my mom's old photos I could see that they were all tall, slim and pretty.
I don't remember actually saying that I wanted to be a Super Angel, but I remember wanting to be a dancer like my mom. After her stint with Ginebra, she worked for a while as a VIP dancer in Vilma Santos' Vilma In Person TV show. Alas, I eventually learned that I have really bad stage fright, so that dream died, too.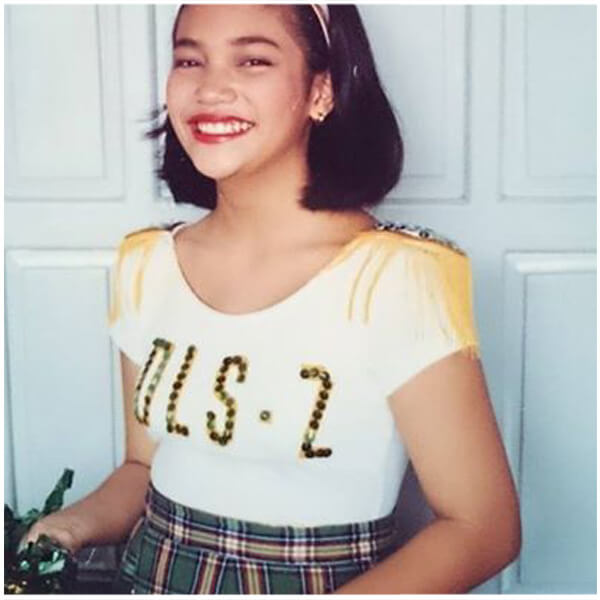 When I was eight years old I fell in love with Sweet Valley Kids, and that was the moment that I decided I wanted to become I writer. I went on to read Sweet Valley Twins, High and University, Sweet Dreams, and Love Stories, as well as classics like Little Women and Alice's Adventures in Wonderland.
I grew up loving books, and writing letters and journal entries. I would exchange short stories with friends. Writing was something that came naturally to me. I knew that I had found an ambition that could actually work for me. So far, it has been working out well.
Truth: I still dream of writing fiction someday. I don't know if I'm ready for it yet because, to me, writing fiction feels like baring your soul, except that you are using made up characters and scenarios. Then again, I guess all forms of writing requires some sort of soul-baring. Right?
I'm not giving up on that dream just yet. If someday I do complete a book, you guys buy it okay?
What did you want to be when you grew up? Is that what you are now?