Confession: I am writing this on a Sunday and backdating it to yesterday. So let's pretend for a bit that it's still Saturday, kay? 🙂
My week started with my usual Sunday morning crochet, coffee and breakfast combo with MrC at Starbucks Ayala Alabang. This quickly became a weekly habit that I'd indulge in during Little MrC's football class. It was the last of my crochet anywhere Sunday mornings for a while though, because Futbol Funatics goes on break for a couple of weeks. The kiddo is actually still deciding if he wants to enroll in the next camp, so I'm not too sure what our weekends are gonna look like towards the end of this year. As if it won't be unpredictable enough with all the holiday parties coming up, right?
My relaxing Sunday was followed by a work-filled week, which was okay coz I was on a self-imposed 4-day work week. Friday was reserved for my cousin's wedding, something that we had all been looking forward to all year. If my count is right, we are 19 cousins on the delos Santos side of my family, and as each of us is starting to get married and have kids our family is steadily growing. The more we are, the more fun it becomes, and we are all very happy and excited to have Monica in our family now.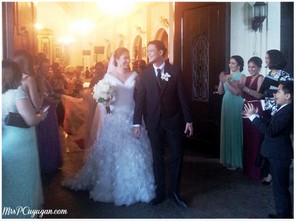 Saturday was spent with my ABC Loves, plus a couple of other blogger friends from the south. My old friend Tina offered to teach us how to apply makeup on ourselves, and it was so much fun playing with her brushes and palettes! She brought a lot of fun toys to our small makeup class (as in 2 suitcases worth of makeup!), making my teeny tiny box of makeup look so small and lacking. Must go shopping soon. Lol!
I shared a few tips and tricks I learned from the class on my Instagram page, along with the silliest looking photos of myself doing makeup. Also gonna be writing about the class soon. Oh, and I can't wait to share my wedding hair, makeup and gown from Chab and Mon's wedding with you guys, too! I rarely write makeup and fashion posts, but I really felt so pretty that day that I just have to write. #GGSS hahaha.
Okay that's all for now. Here's hoping we all have an amazing next week!