Fact: Meal planning helps me be more efficient when it comes to our household budget and minimizing food waste. It's something that I enjoy doing, too.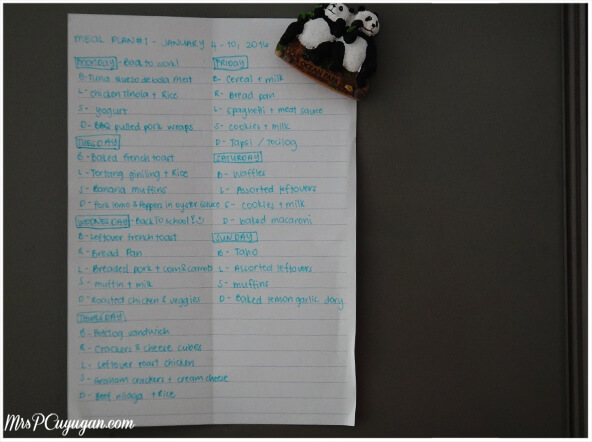 Since we moved houses six months ago, I've attempted to do this regularly, and this year I plan on really sharing our meal plans with you guys. I say really because I know I've said several times that I'd do this, but I've constantly failed to, so, yes, really this time.
For this first week of January, I started off with a near-empty fridge and freezer because I made sure to use up as much of our holiday leftovers as I could before the new year. My grocery shopping was done with soup on my mind because MrC hasn't been feeling well, and any kind of soup always helps him feel better.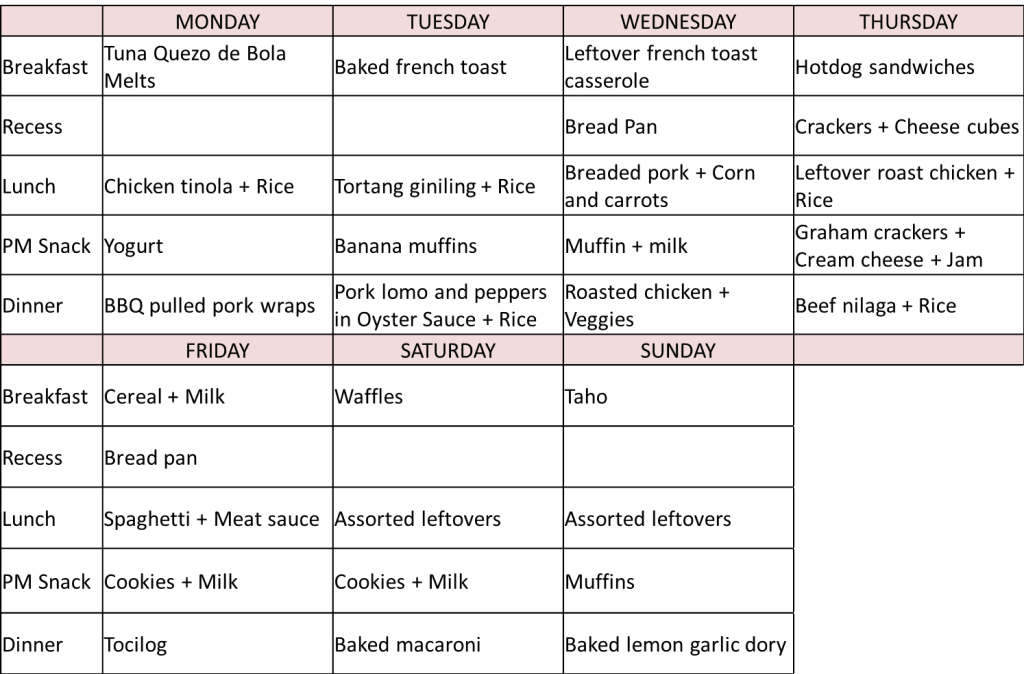 And here are some of the recipes I'll be using this week:
In the interest of saving less, which is also one of my goals for 2016, I really hope to stick to my set meal plans. The truth is, though, that we deviated already today. Lol. The kid and I had ice cream and fried siomai at Mini Stop for our PM snack, and then we had dinner at Sinigang by Orange Whisk!
Lol. Oh well. We'll do better tomorrow.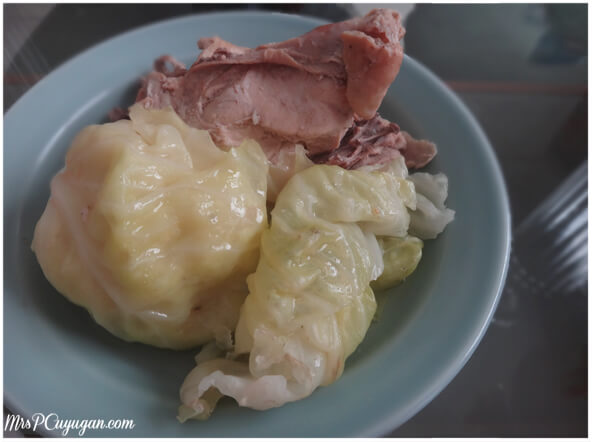 What's cooking in your homes this week? Do you plan your meals ahead, too?