My sister in law, Baban, booked us at Hotel H20 in the Manila Ocean Park Complex last February as a birthday present to me. As you know, I love staycations. For me, a hotel sleepover is always a great gift to receive. So when Mr C told me about plans for that weekend, I really got excited.
It wasn't our first time at Hotel H20. We actually booked there last year for the little boy's birthday. Last time, though, it was just the three of us. This year, we went with Baban and her fiancee, Cy. Bigger group = definitely more fun in a place like Manila Ocean Park.
We came from Iya's 7th at Sta Elena Fun Farm before heading to Hotel H20 that day.
We got there late in the afternoon, and by then Baban and Cy had already checked in. Last year, we stayed in an Aqua Room, which had an aquarium of fish as a wall on one side of the room. We stayed in a Jellyfish Room this time. I found the jellies in the wall a little creepy at first, but they eventually grew on me.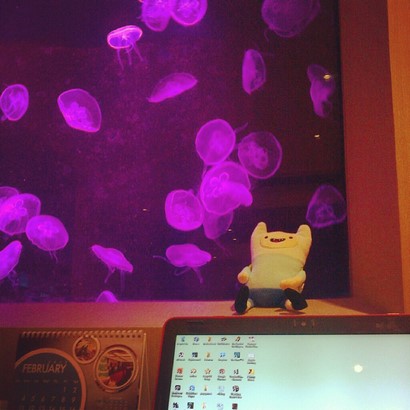 After settling in, I stayed in the room for a bit to check my email and get some work done. Yes, I know, there's a little bit of a workaholic in me sometimes. Fortunately, my client is a sweetie and said that I should just go and enjoy my weekend with family. So of course, I followed instructions, and went out and enjoyed myself! Mr C told me when I called that they had just finished with the mirror maze, and were in the Trick Art Museum.
The Trick Art Museum is part of the Seri Fantasy World Theme Park inside Manila Ocean Park. Here's a bit about Seri Fantasy World from their website:
Established on November 20, 2010, Seri Fantasy World was developed out of curiosity on the science of 3D technology and the ambition to bring to the Philippines the attractions of SEOGWIPO SERI WORLD theme park in Jeju Island, South Korea. Seri Fantasy World is committed to provide unique and challenging attractions and promote fun-learning experience through the educational and entertainment value of its attractions. It offers never-before-seen attractions in the country that are equipped with different angles of 3Dimensional technology for visitors of all ages.
Meanwhile, the Trick Art Museum is made up of a collection of paintings by Korean artists. The whole gallery is interactive, and the paintings give a 3D optical illusion effect when you take photos of them at the correct angle and perspective. These are a few of our photos from that afternoon.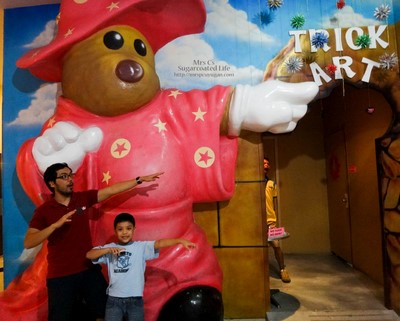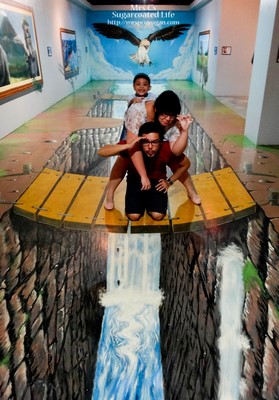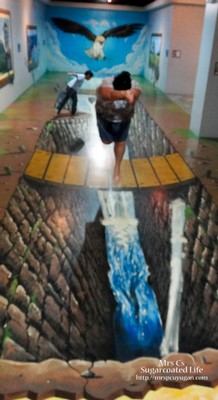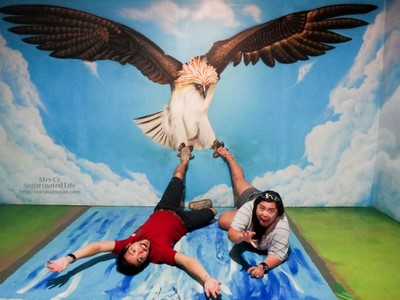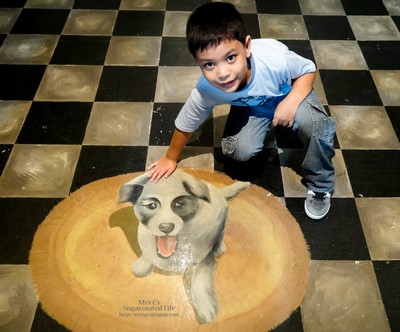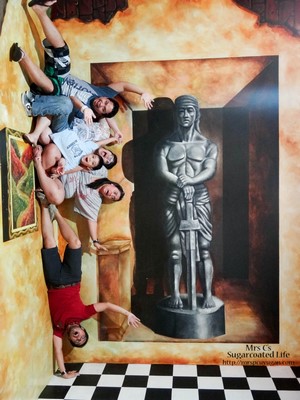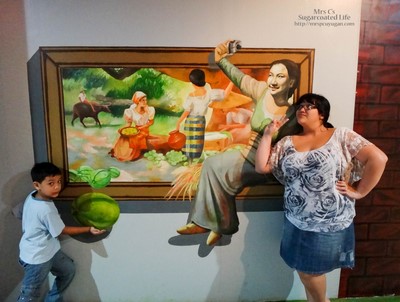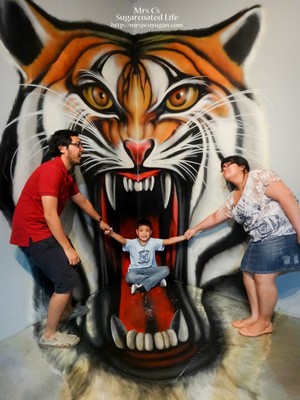 More great family fun during our Trick or Treat afternoon in Alabang!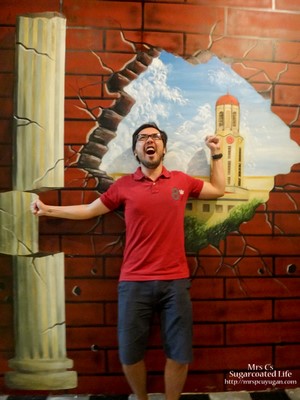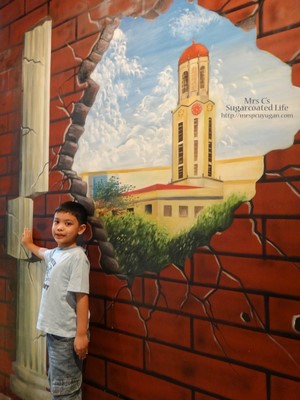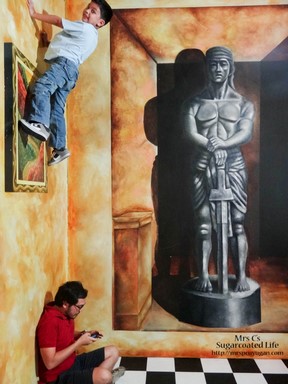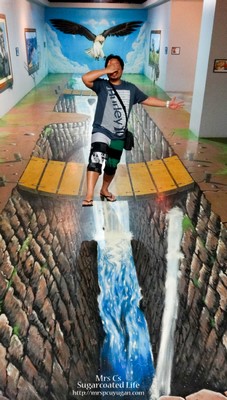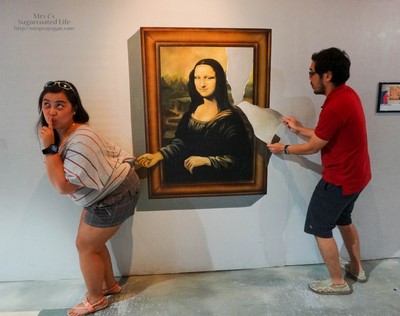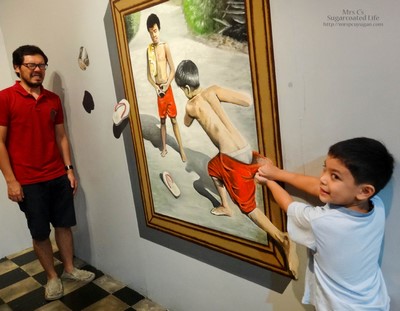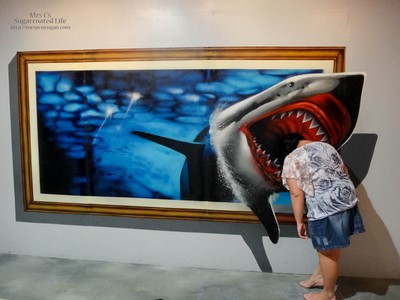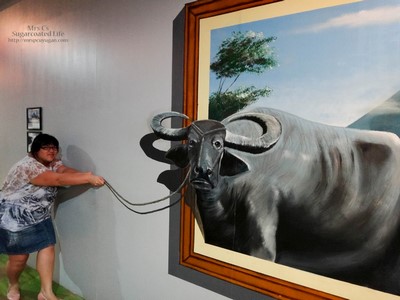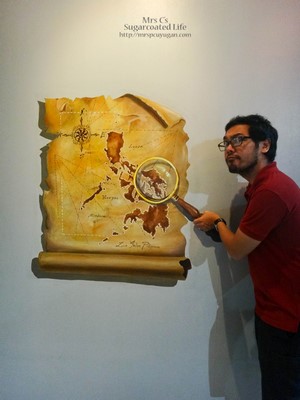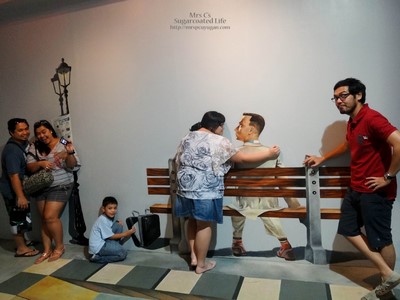 Family fun at the Westgate Center Halloween activity. I love going to their events!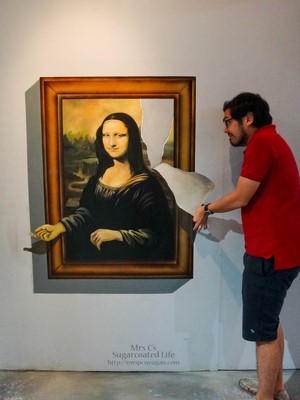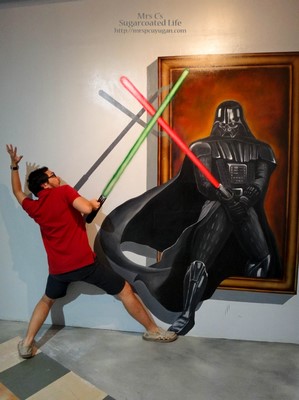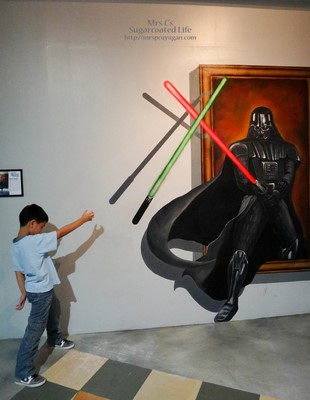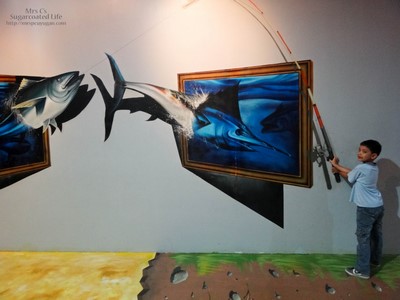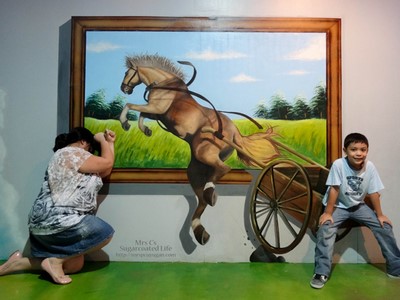 We obviously had a lot of fun at the Trick Art Musem. We went there right before it closed, and so there weren't any other people in the gallery with us. That was actually great timing on our part, because it can get crowded inside since the room is pretty small. It was also nice having the place to ourselves, because we could go all out with the photos without being embarrassed that we looked super silly in the process.
I think they update the artworks on display every once in a while, and it would be nice for us to go back once there are new ones. This is something fun that you can do with your kids over the summer, something different from the usual mall routine. A day at Manila Ocean Park is quite pricey though, so time your visit well so that you can make the most out of your stay. From experience, the place is actually less busy over the summer. It can get crowded on weekdays during school season because of field trips and group tours, as we learned during our last visit.
+Points
+ Super fun for the whole family.
+ It's nice and cold inside the museum.
+ Lots of parking available at the Manila Ocean Park complex
-Points
– Can get crowded during peak hours
– Entrance can be a little pricey at Php 150.00 per attraction per person. But you can check for seasonal promo rates on their Facebook Page before you go.
Trick Art Museum – THIS ESTABLISHMENT IS ALREADY CLOSED.
Seri Fantasy World
2nd Floor Manila Ocean Park
Behind Quirino Grandstand
Luneta Park, Manila
Phone: (02) 559.95.63, (02) 622.82.53
Fax: (02) 559.78.51
Mobile: (0917) 564.70.33
Email: info@serifantasyworld.com
Monday – Friday 10am to 7pm
Saturday – Sunday 10am to 8pm