The plan was that Mr C would be Jake the Dog, TLC would be Finn the Human, and I'd get to be Lumpy Space Princess from Adventure Time for Halloween this year. But since Mr C had work and would be missing the trick or treat schedule in our village, we shuffled the roles around and enlisted the participation of my brother, TLC's Ninong (Godfather) Boyong. Luckily, he loves the color purple and so he willingly took on the role of LSP. Meanwhile, I was able to put my yellow maxi dress to good use as Jake the Dog, and TLC still got to be Finn.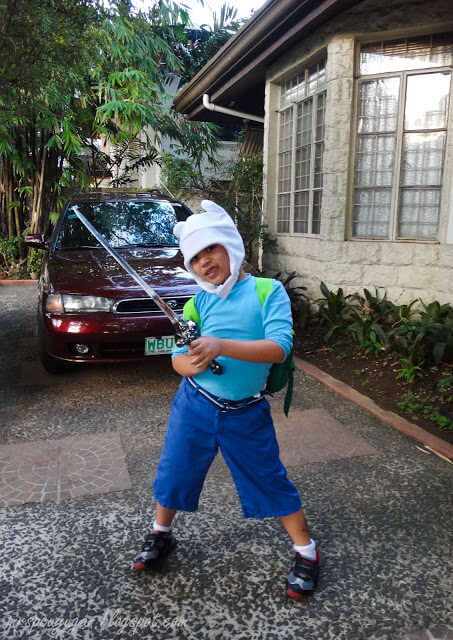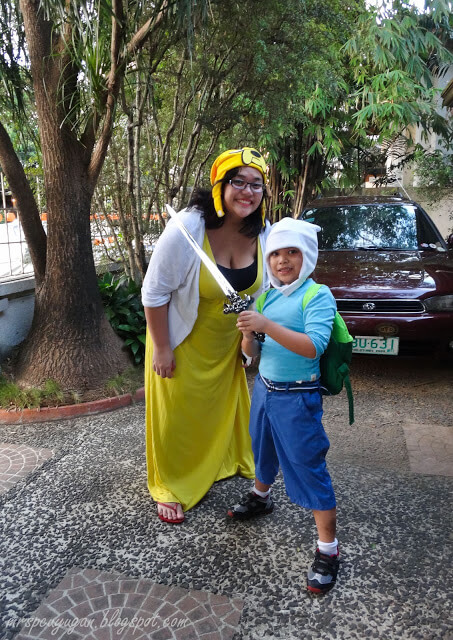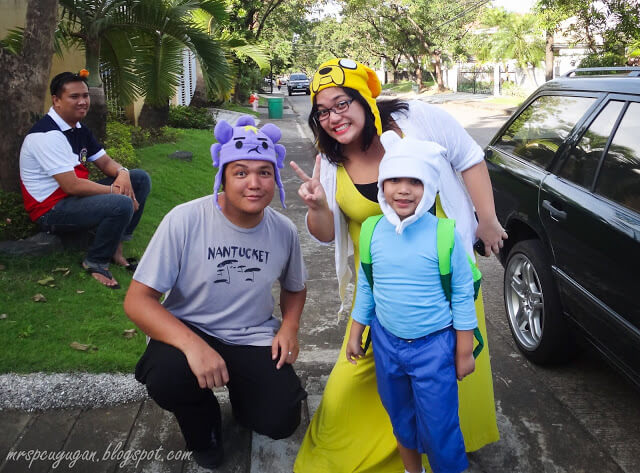 We were quite a sight to behold walking around the village since my brother and I are such big people, and TLC's Finn outfit looked so much like the real thing. We were greeted by a lot of "Adventure Time!" and "Finn and Jake!" screams from people driving and walking by.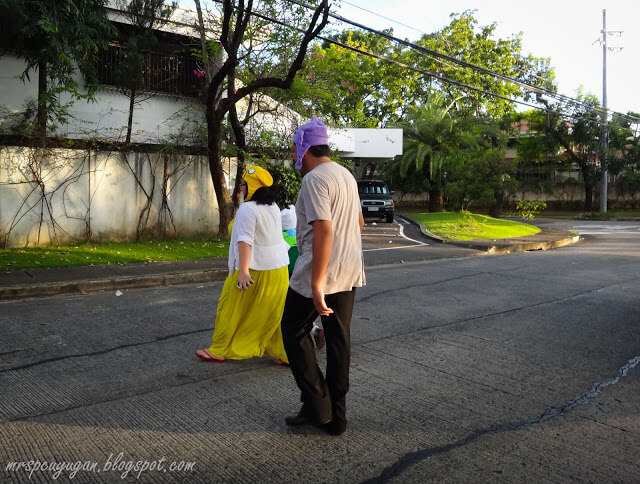 I think us big kids had more fun trick or treating than the little guy did. Even my mom who drove us around had fun watching us from inside the car. Ayala Alabang is really the best place to be on Halloween!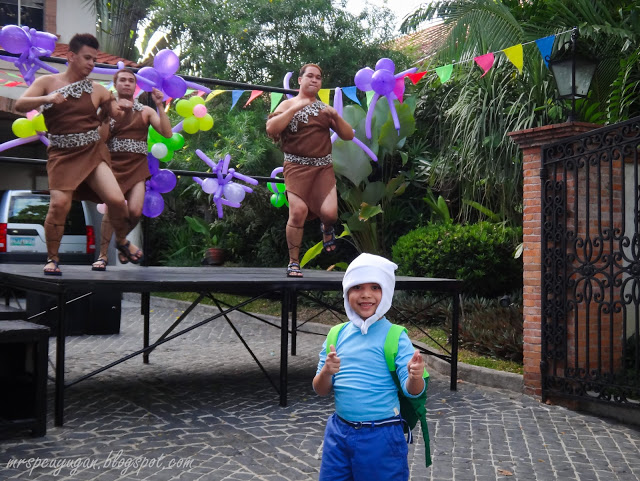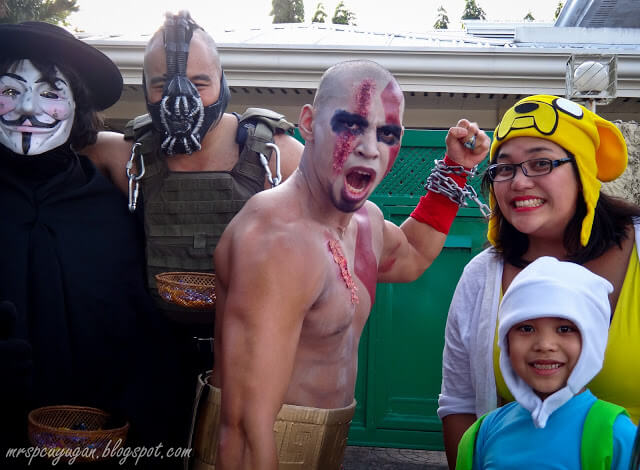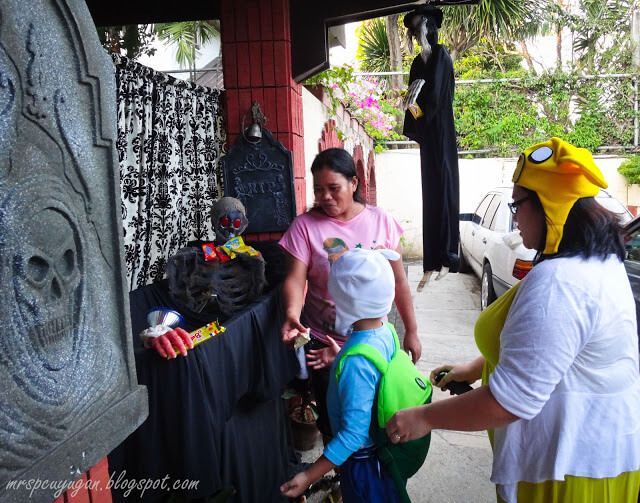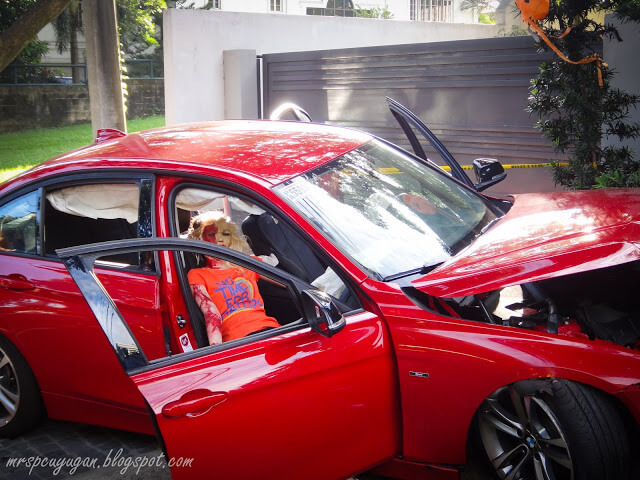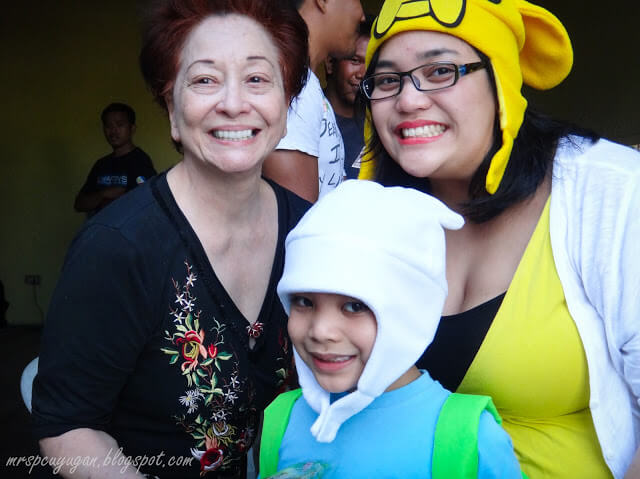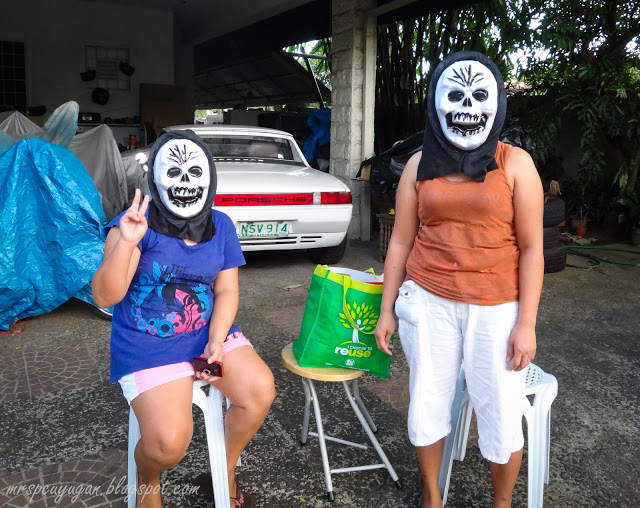 Smart Infinity put up a Trick or Treat Booth inside the village too. They had a photo booth and lootbags plus lotsa other things. What a great idea! Here we are with my former boss, Jelly Belly Ms Julie! Love her cute costume idea!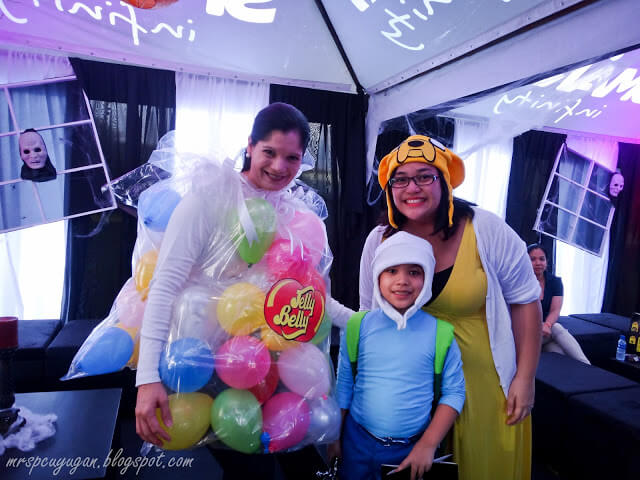 Sharing more trick or treat photos! Super duper thank you to Boyong and Mel for taking all of these great shots! Can you tell how much fun we all had? I can't wait till next year!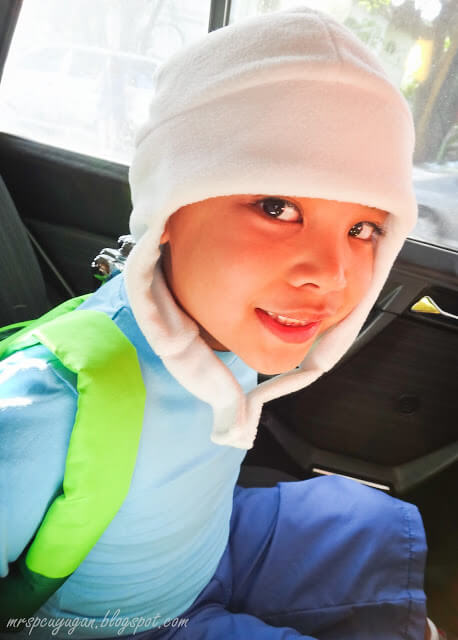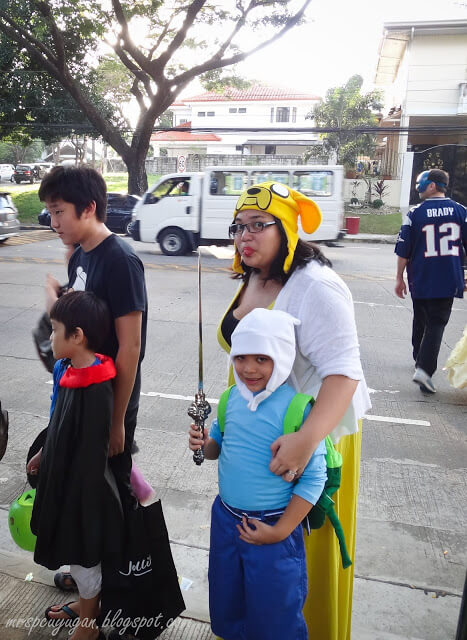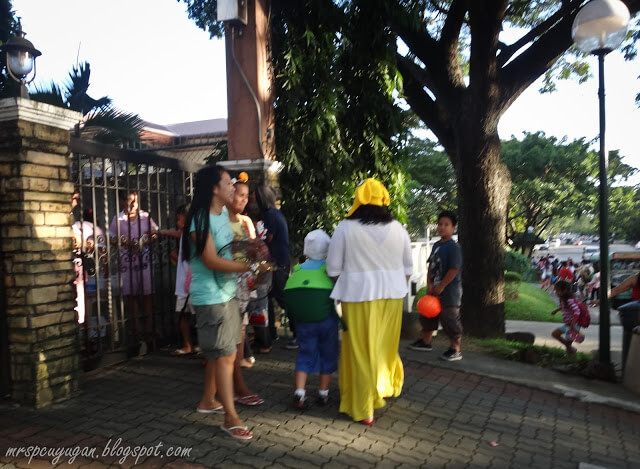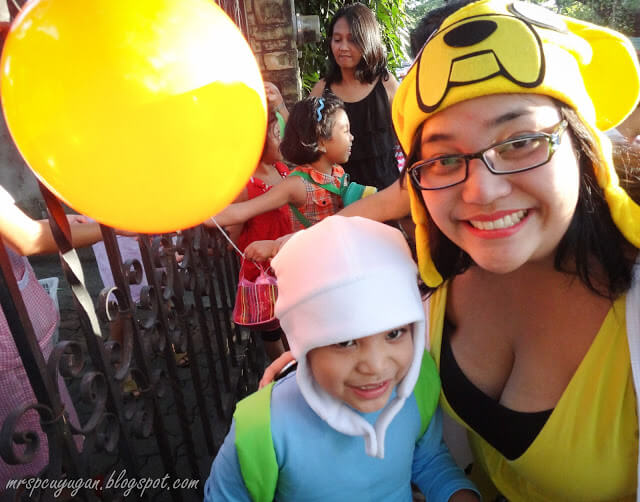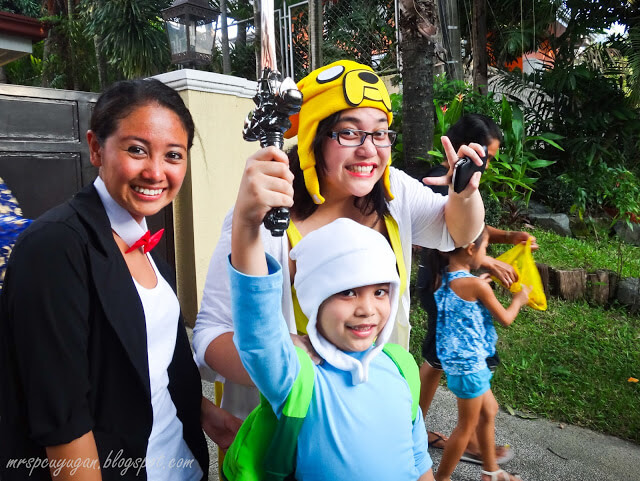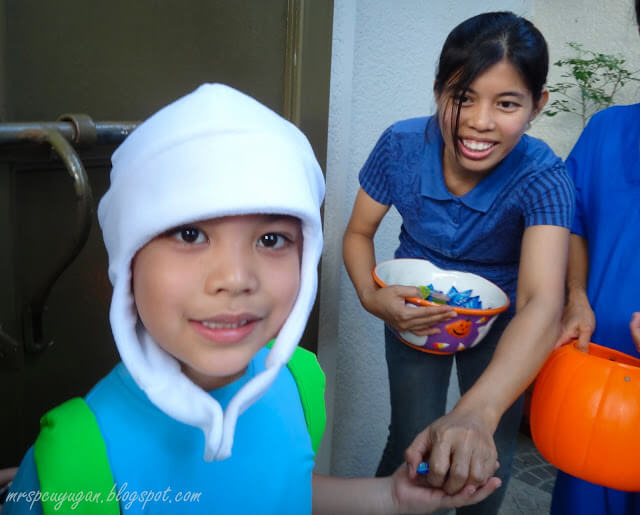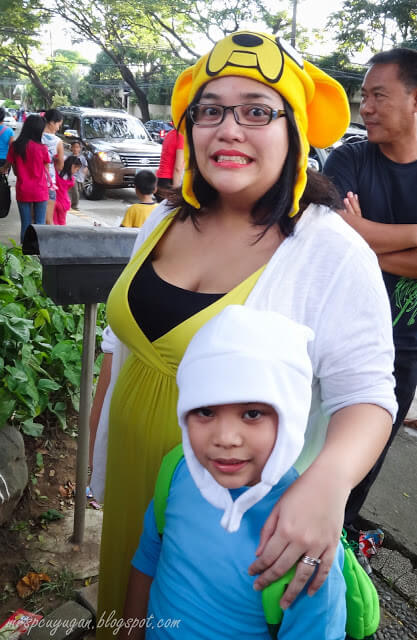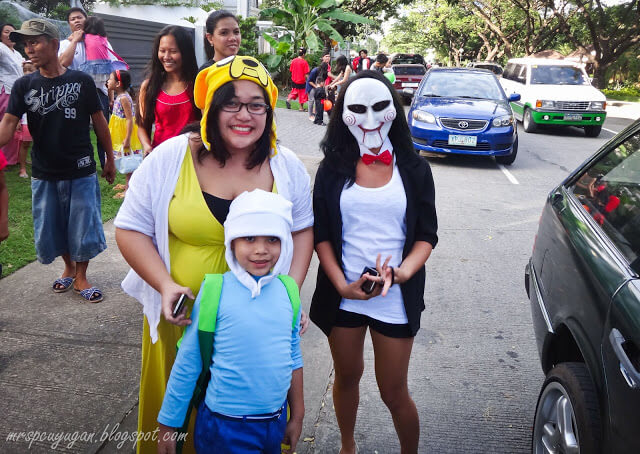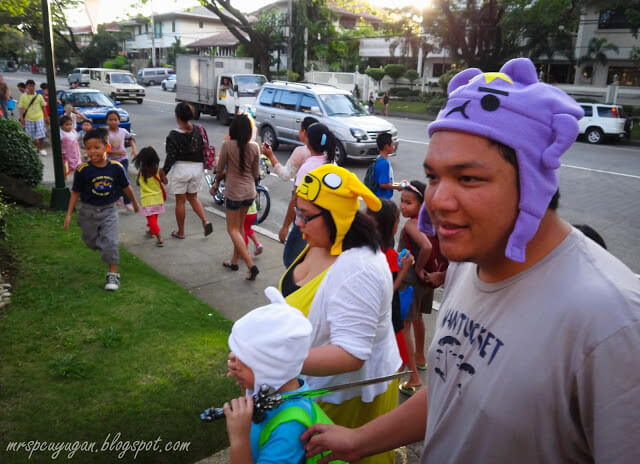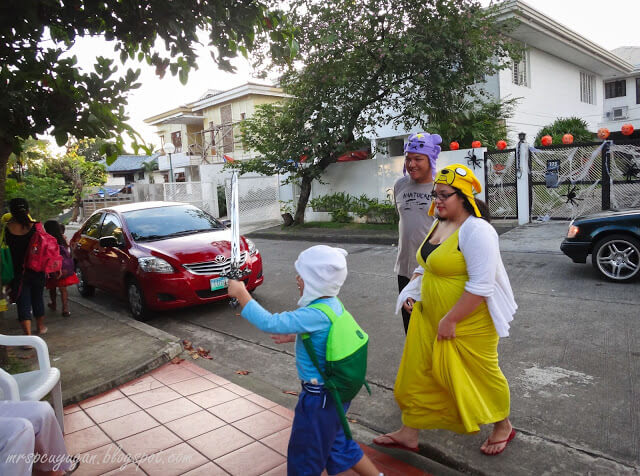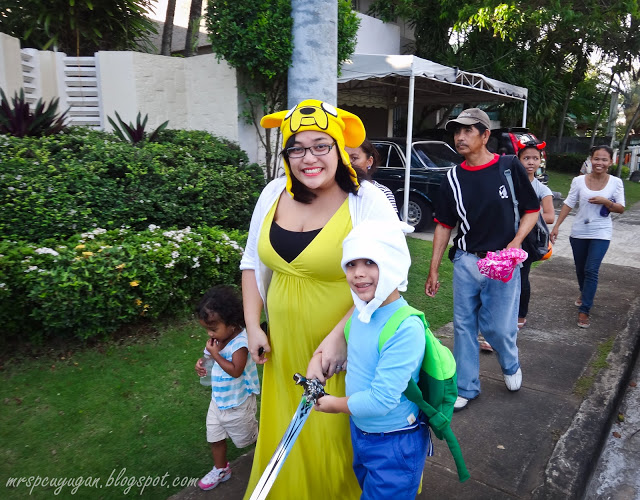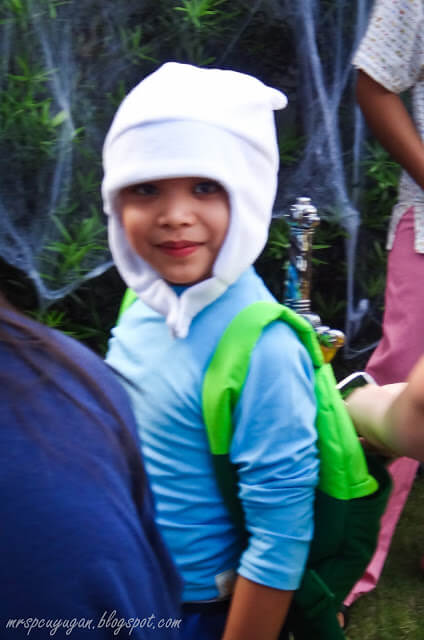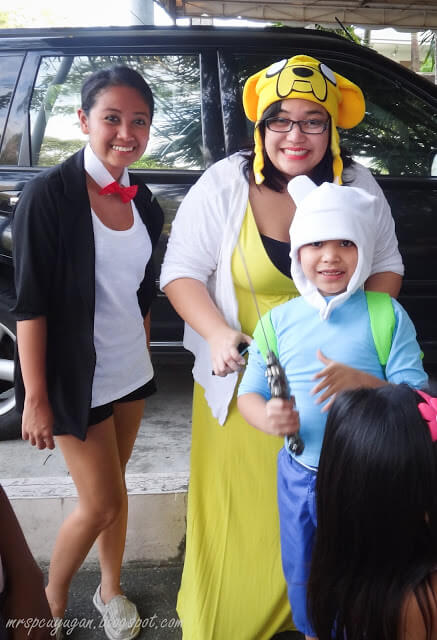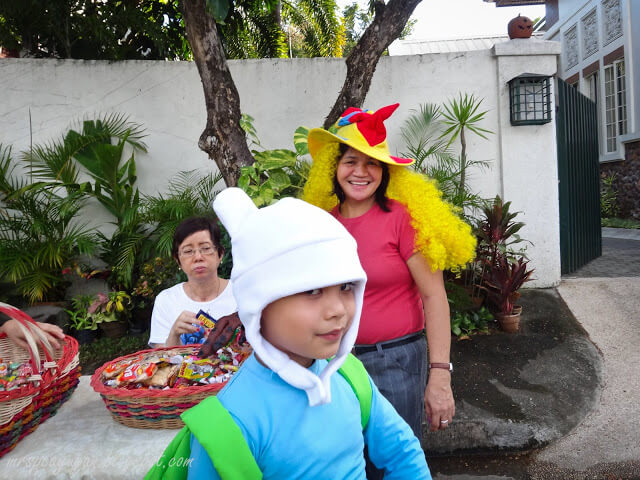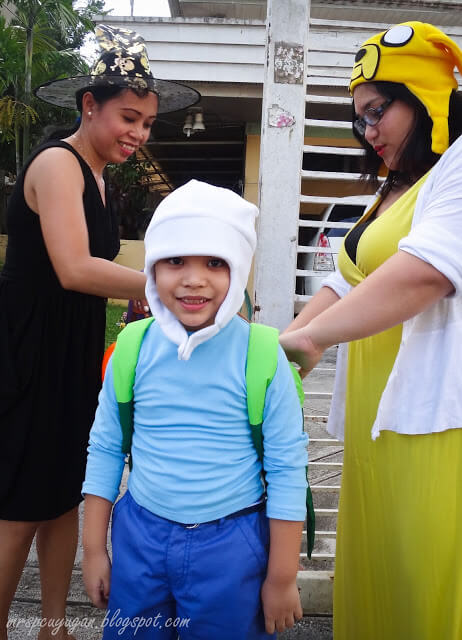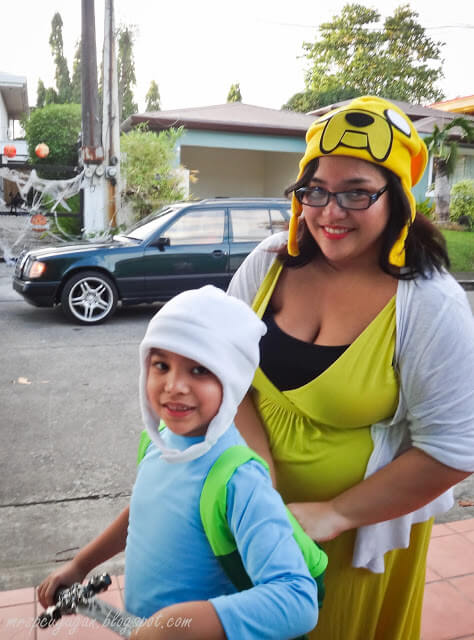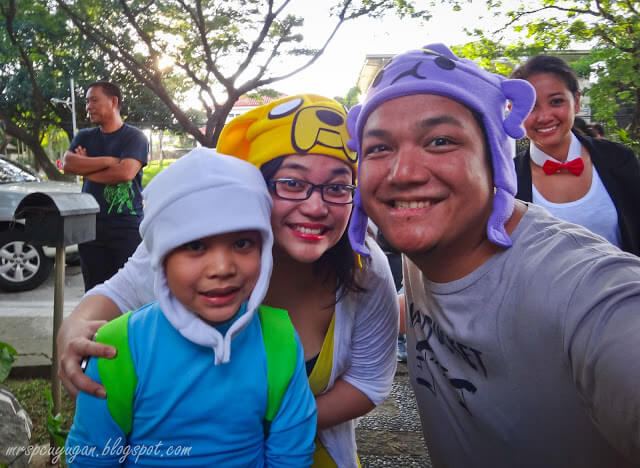 After going around the village, we picked up Mr C from his office and checked out the Halloween festivities at Westgate Center. After that, I discovered my newest happy place, Tokyo Bubble Tea, where we had dinner that night.
What did you guys do for Halloween?
Much love and happiness,