My sister in law, Baban, booked us at Hotel H20 in the Manila Ocean Park Complex last February as a birthday present to me. As you know, I love staycations. For me, a hotel sleepover is always a great gift to receive. So when Mr C told me about plans for that weekend, I really got excited.
It wasn't our first time at Hotel H20. We actually booked there last year for the little boy's birthday. Last time, though, it was just the three of us. This year, we went with Baban and her fiancee, Cy. Bigger group = definitely more fun in a place like Manila Ocean Park.
We came from Iya's 7th at Sta Elena Fun Farm before heading to Hotel H20 that day.
We got there late in the afternoon, and by then Baban and Cy had already checked in. Last year, we stayed in an Aqua Room, which had an aquarium of fish as a wall on one side of the room. We stayed in a Jellyfish Room this time. I found the jellies in the wall a little creepy at first, but they eventually grew on me.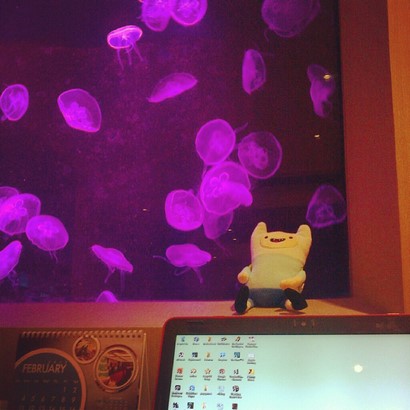 [Read more…] about Picture, Picture at the Trick Art Museum in Manila Ocean Park