Welcome to Baguio! We finally arrived after six hours on the road.
The drive up Kennon Road left us all hungry so we decided to grab lunch before checking in at our hotel. Straight to Cafe by the Ruins we went, much to the delight of Mr C. He and I have fond memories of this place from many years ago. Back in 2005, we discovered that I was pregnant on the morning of a work trip to Baguio. Cafe by the Ruins was our last stop on that trip, and we knew we had to face reality once we got back to Manila.
Fast forward a few years, and there we were again, waiting to be seated with the little boy who traveled with us by tummy all those years ago. The lunch crowd was starting to pour in and there were about five groups in line before us. At that moment, I was extremely thankful that my son can sit quietly with a book or magazine, and that I bought him the new K-Zone before we left Manila.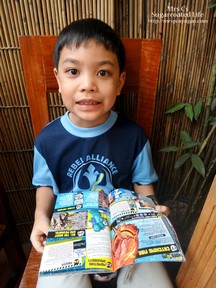 Visit Isdaan in Tarlac en route to Baguio. Read about our visit to their Laguna branch.

I decided to look around a bit while waiting instead of taking the seat that was offered to me. After all, we'd already been sitting for several hours in the car. I honestly don't remember what the place looked like when I last visited. In my mind though, things look pretty much the same.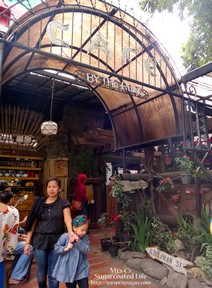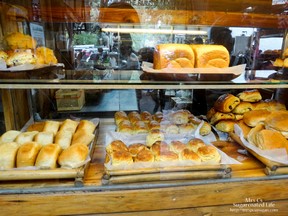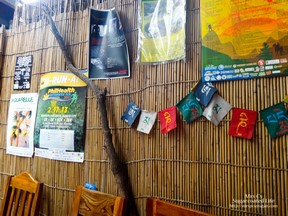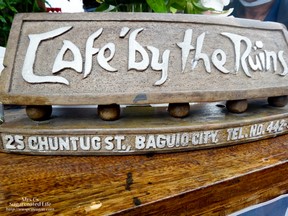 One of my fave restaurants north of Metro Manila is Xtremely Xpresso!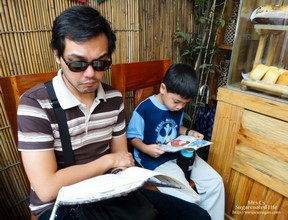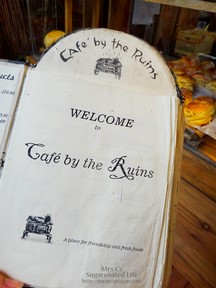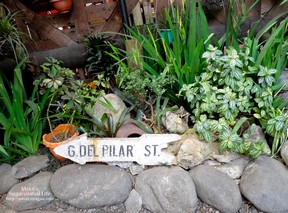 We were finally seated after about fifteen minutes at a table on the second floor. I liked it up there because it was bright without being too bright (I have glare issues), and not as busy as the downstairs area. The only thing I didn't like was that the floor shook whenever someone walked by. I'm not used to being on shaky second floors, and the movement made me a bit dizzy.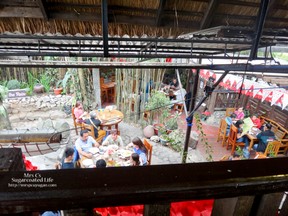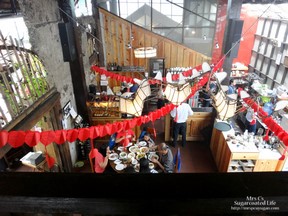 I'm so happy that my favorite thing to eat at Cafe by the Ruins is a fish dish, perfect for my no-walking-meat-for-lent-mode. I ordered Ole Nick's Open Face Tuna Sandwich, while the boys split an order of Bagnet with Sinigang Soup. I got worried that we might have a hard time with the kid when I realized that they serve red mountain rice and not white rice. Thankfully, he liked the red rice and he finished his entire plate. This is great because I love red rice, and I think it would be nice if we switched to mountain rice or brown rice once we move into our own place. Wishful thinking, planning, hoping and dreaming. 🙂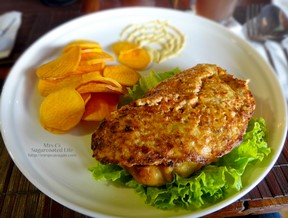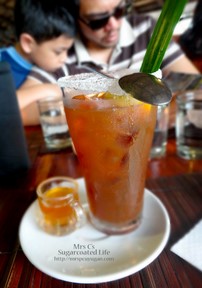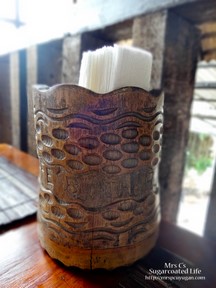 If you can afford to waste a little time on the road, visit C' Italian Dining in Pampanga.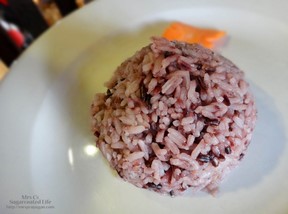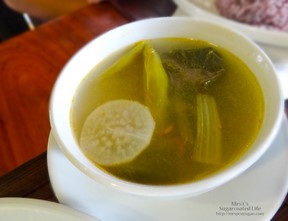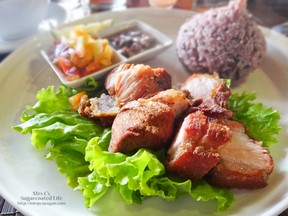 +Points
+ Great ambiance!
+ Attentive servers. It was easy getting their attention even from the 2nd floor.
+ Big servings
+ Food is great, as always!
+ Lots of parking available
-Points
– There's was a bit of a wait for a table, but it's probably only because we were there during a really busy season.
Cafe by the Ruins will always be one of my faves in Baguio. We don't get to go here every time we make a trip up north, but I'm really glad we got to visit this time. I'm also super happy that my little boy loved their food. I'm definitely including this place as on our "must-visit list" for our next Baguio vacation.
Cafe by the Ruins
23 Chuntug Street,
Baguio City, Philippines
(+6374) 442 4010
cafebytheruins@gmail.com
Mon – Sun: 7:00 am – 9:00 pm
This is the second post in my Baguio Birthday Weekend Series. Please also check out my other Baguio Birthday Weekend Posts:
* The Long and Winding Road to Three Days of Family Fun
PS Check out these great blog posts about Cafe by the Ruins on Our Awesome Planet and Go! Jackie Go.