Fact: I've been enjoying spending quiet weekend afternoons in my kitchen, baking muffins.
If I remember right, muffins were the first things I ever baked, ever. Granted they were instant muffins from a box, but at least they helped me conquer my fear of the kitchen.
I love eating these bite-sized treats as snacks or a quick breakfasts with coffee. The boys have been enjoying having freshly baked muffins at home, too. One batch doesn't last more than a few days in our house.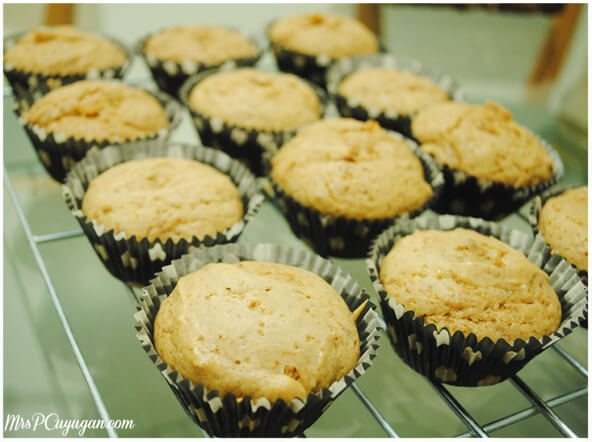 My latest muffin experiment involved Crunchy Biscoff Spread, simply because I had a jar of the stuff that was expiring soon. I couldn't imagine having to eat Biscoff sandwiches all day every day for a week, so I thought I'd be creative and mix some into my muffins.
The result was a nice, cinammon-y insta-breakfast with just the tiniest bit of crunch in it.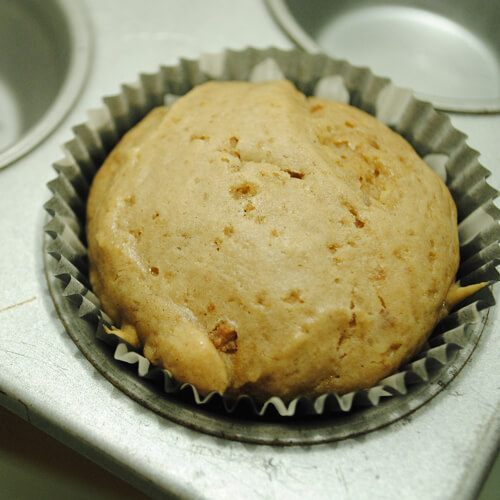 Crunchy Biscoff Muffins
2015-10-11 03:29:17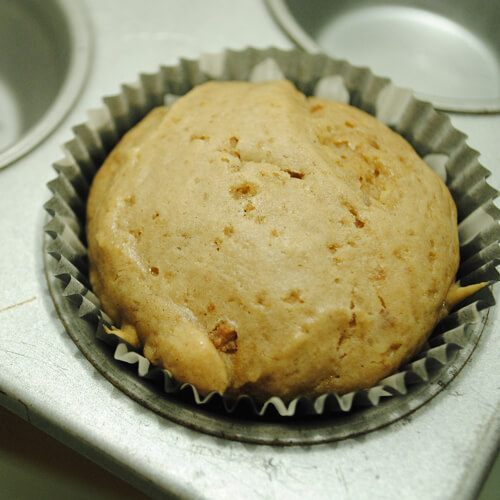 Ingredients
3/4 cup brown sugar
1 large egg
1 1/2 cups all purpose flour
2 tsp baking powder
1/4 tsp salt
1/4 tsp cinnamon
1/4 cup vegetable oil
3/4 cup milk
1 tsp vanilla extract
1/3 cup crunchy Biscoff spread, microwaved for a few seconds until it becomes melt-y
Instructions
Preheat oven to 350F. Line your muffin tin with the cutest paper muffin liners you have.
In a large bowl, whisk together sugar and egg. Add flour, baking powder, salt and cinnamon. Mix until combined.
Add the vegetable oil, milk and vanilla.
Pour the melt-y Biscoff into the bowl and stir to combine. Do not overmix. It's okay if your batter is lumpy, and if the Biscoff isn't completely mixed in. Swirling is a good thing.
Using an ice cream scoop or a spoon, fill each muffin cup about 3/4 full with batter.
Bake for 30-35 minutes (or until a toothpick or cake tester comes out clean,) rotating your pan half way through.
Cool on a wire rack before serving.
Notes
Super yummy with a cold glass of milk or a hot mug of coffee!
Adapted from Biscoff Swirl Muffins by bakerstreet.tv
At Home With MrsC https://blissbysam.com/
If you decide to try this recipe out, let me know how it goes, alrightie? 🙂