Last February, when our family trooped out to Clark for the Hot Air Balloon Festival, our first stop was C' Italian Dining for a very late lunch before checking in at Fontana. Like I always do before heading off to an unfamiliar place, I asked around about the best places to eat at Clark. C' came highly recommended by a lot of my food-lover friends, and so I made sure that we stopped there to eat before our schedule got filled up.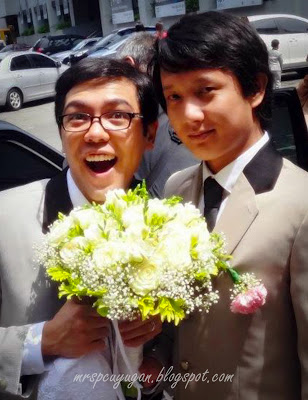 C' is located outside the Clark Freeport Zone, in Balibago Angeles, Pampanga. The facade is pretty simple, and if not for all the cars parked in front of the restaurant, and even across the street (and of course the big sign in front of the building), I probably would never have realized that we'd found the place. I use the word found because we had made a number of wrong turns in search of the restaurant, and ended up lost and with no idea where to go, more than once. I'd never have guessed that such a nice restaurant could be found in such a shady place. Then again, I forget that a good number of Angeles' residents are foreigners.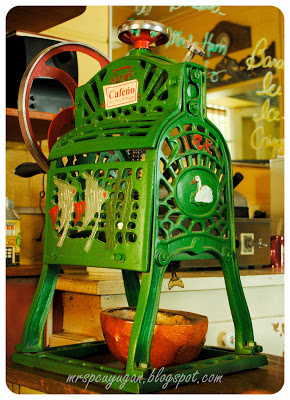 The place has this rustic, old house, sorta cozy sorta creepy feel to it. I'm guessing this vibe is caused by a combintion of the stone walls, the big windows , the art pieces on display, and lighting of the place. The entire restaurant is laid out in various sections and rooms, and nooks and corners you could just disappear into, which kind of made me think of it as dungeon-like too. Then again, maybe all this was just hunger messing with my senses.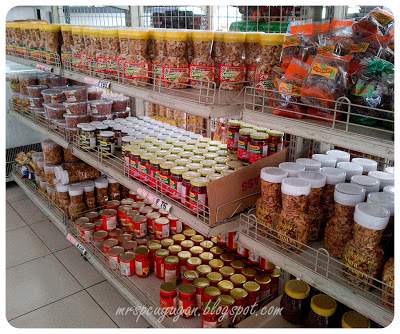 My sister and her boyfriend actually got to the restaurant before we did, so we were expecting to have something to munch on while we ordered. Surprisingly, there wasn't any food or drinks on the table. Since the two ordered ahead, they made a follow up while we placed our orders. My hunger was making me cranky, so I distracted myself by taking photos.
Like I said, it took us a while to find the place. Ironically three out of four people in the car had maps and GPS apps in our phones. It was close to 3pm when we arrived at C', so you can just imagine how tired and hungry we were by then. My Mc Donald's Big Breakfast was long gone, replaced by gurgles and other similar complaints by my stomach.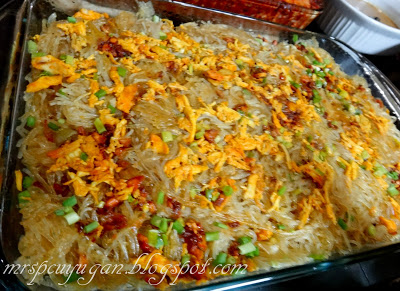 When the drinks and bread arrived, we attacked like wolves. Pretty, composed wolves. I ordered a Strawberry Italian Soda, which was really refreshing. Their bread was super yummy, and I had to restrain myself from eating too much so as not to spoil my appetite. No, let me re-phrase that, my appetite is never spoiled. I just didn't want to get full too fast. Bread is my absolute weakness, and C's pesto dip was just too good to resist. Carbs, this is why I'm fat.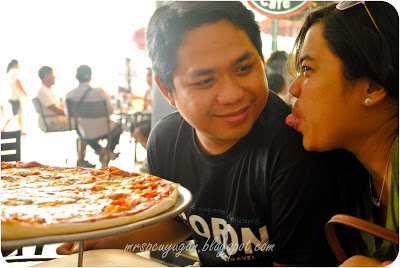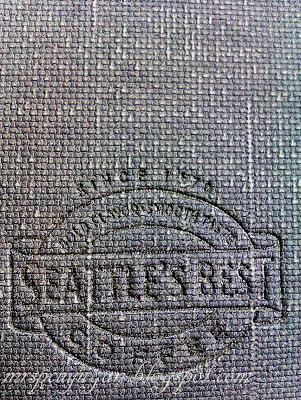 Now here's the problem. Because I'm blogging about this so late, I can't remember what any of the dishes were called, and how much they cost. My bad. Lesson learned, write about things as soon as I can, or at least take notes for future reference. I'll be sure to make a note of the names of these dishes if I ever get to pay a visit to C' again. For now, photos and descriptions will just have to suffice.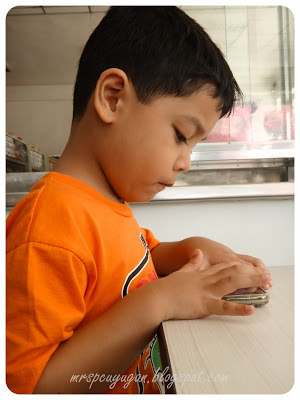 We were informed by the waiter that the reason why my sister's order hadn't arrived yet was because they switched tables, and the servers got confused. Not a good enough reason, as far as I'm concerned, but lucky for them, I found myself to be extra forgiving that day. Maybe because I was on vacation mode and refused to be put in a bad mood. It could also be because the food was so good that it gave me an extra happy vibe. I kid you not, the food was that delicious.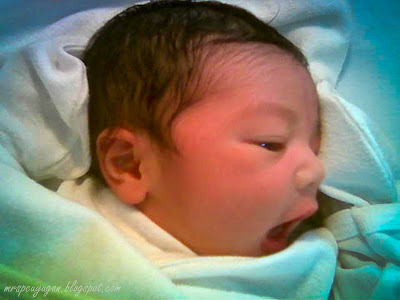 We ordered two different kinds of Panizza, and two pasta dishes. Now let me tell you a secret. I never had Panizza before my visit to C'. Not even Yellow Cab's Dear Darla. I think it's a good thing, because I read somewhere that this is what inspired the Dear Darla, and I'm glad I got to taste the original first. Rocky and Koko chose one with the best tasting bacon ever, while mom picked a four (or was it five?) cheese panizza. Both were wonderful, but the cheesy one needed an extra sprinkling of spices for added umph.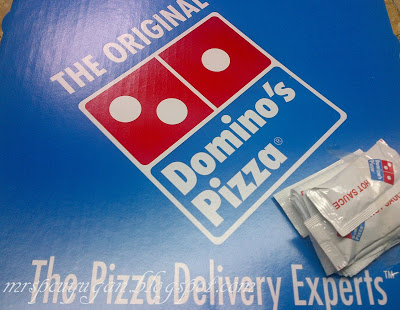 Meanwhile, Mr C and the Kiddo chose to have Pasta Carbonara, which was also topped with the best bacon ever, and mom added an order of Spagetti Bolognese with Meatballs. The Carbonara was a hit. Their white sauce was exceptionally good, and that means a lot coming from someone who isn't much of a fan of white sauce on pasta.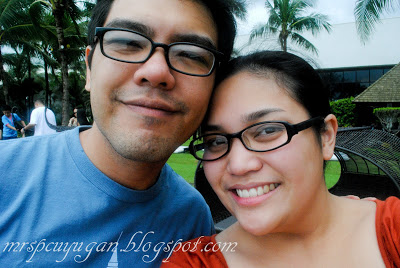 I expected more from the Bolognese, but it was still pretty good. After enjoying the bowl of bread so much, I hoped that the garlic bread that came with the pasta would be amazing as well. Guess I shouldn't have expected much, since it turns out that all garlic breads are pretty much alike. Or maybe I feel that way because I don't particularly like butter.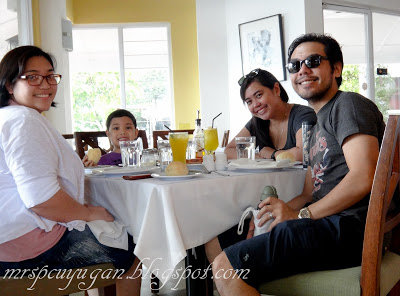 The food at C' is really good. Too bad that it's really far away, and in a place I don't normally frequent. It's also quite pricey. We ended up paying close to P3,000 for lunch for 5 adults and 1 kid. That's more or less P500-P600 per person. Plus I got turned off with the slow service, although, I do realize it's probably better on non-peak days. After all, we visited during Clark's busiest season. This is exactly why I prefer not to travel when I know it's going to be crowded where I'm headed. Yes, I can be antisocial like that.
For more photos from our visit, check out this post!
C' Italian Dining
1210 Don Juico Ave. Clarkview, Balibago
Angeles City, Pampanga
(045) 892-4059