I'm lucky to have a husband who enjoys taking photos, because that means I get my fair share of being in front of the camera. In my previous post about C' Italian Dining in Angeles, Pampanga, I shared some pictures of the really yummy food we had for lunch. I wasn't able to take any shots of the restaurant because to be honest, I was feeling lazy. So when I discovered that Mr C had some photos of C' stored in his camera, I got really excited, and decided to share them.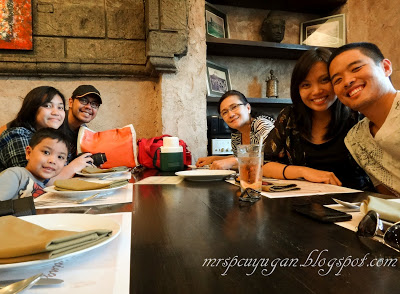 Family photo!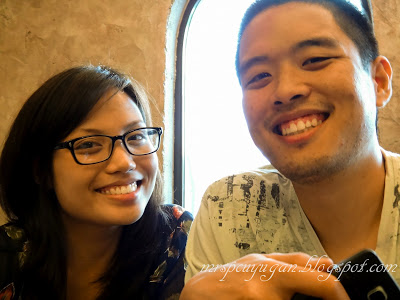 Rocky and Koko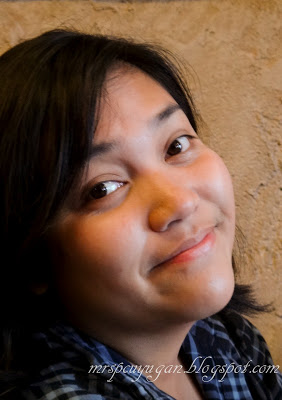 Look at me, so pale!
Among the interesting things about C' are the plates hung on the walls with messages from satisfied customers. Mr C told me that he only took photos of the plates signed by celebrities whose names he recognized.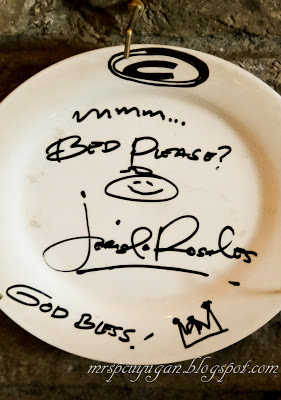 Jericho Rosales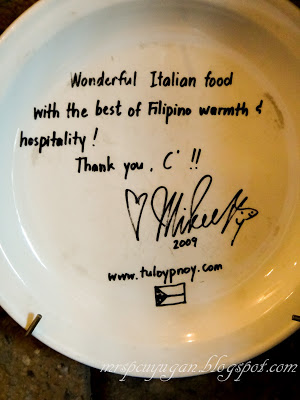 Mikee Cojuangco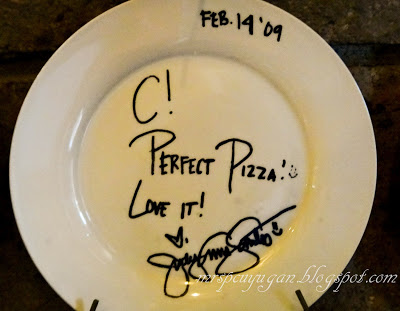 Judy Ann Santos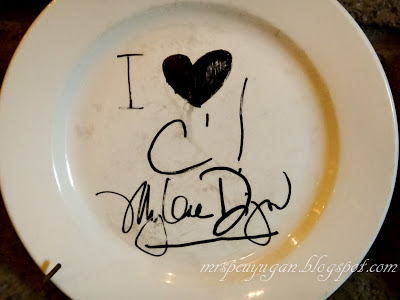 Mylene Dizon
Francine Prieto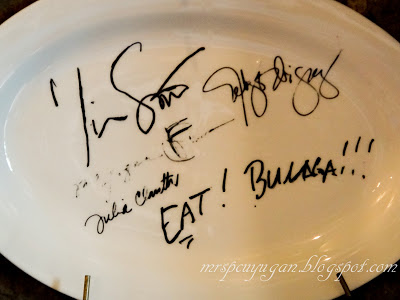 The Eat Bulaga Cast
After our very satisfying meal, Mr C, the Kiddo, and I took a short walk around the restaurant. Mr C wanted me to see the autographed plates, and I needed to go to the bathroom, so I had to set my laziness aside and get off my seat. The restroom was outside the main dining area, at the al fresco portion behind the building. The outdoor dining section was setup like a pretty garden, and it would've been nice to eat there had the weather been less summer-y. Due to insistent public demand (or rather, because the little boy wanted to shoot a few photos himself), we stayed a bit for some pictures in the garden.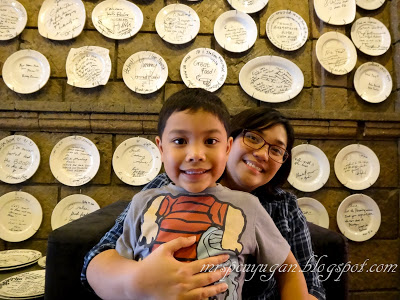 I wanted a photo in front of the wall of plates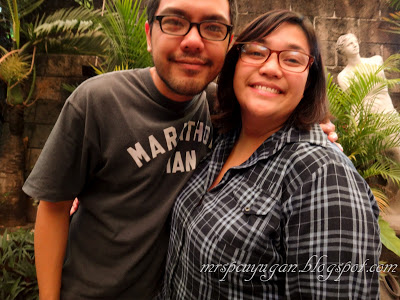 Photo by the little boy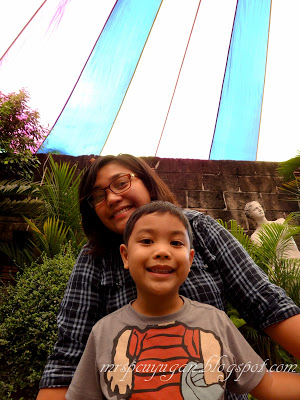 Mommy + Kiddo
Lunch at C's was an enjoyable, but expensive experience. At least the next time we visit, I already know what to expect. When that will be, no one knows. Maybe in February for the next Hot Air Balloon Festival.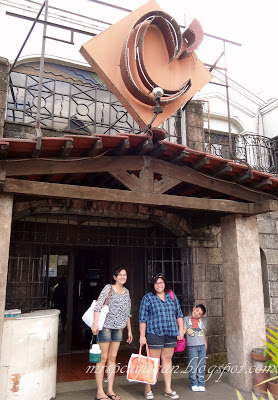 Lola, Mommy, Kiddo. Burp.



==========================
C' Italian Dining
1210 Don Juico Ave. Clarkview, Balibago
Angeles City, Pampanga
(045) 892-4059
Date of Visit: February 11, 2012