So, the red cups are back at our local Starbucks, and that means all my favorite Christmas drinks have arrived. This is never a good thing for my waistline.
Over the years, I have noticed that the primary cause of holiday weight gain for me is my inability to say no to all the special Christmas drinks and pastries offered at ever imaginable coffee shop in the area. I kid you not. It doesn't help that I have this annual desire to take home all the nice planners you get "for free" once you complete a booklet of stickers or stamps. One drink = one sticker/stamp. This year, you need 17 stickers from Starbucks to get the 2013 planner. 17 x whipped cream/sugar/chocolate = bad for my (I wish I could stick to it) diet.
But I do it anyway. As of today, I already have 5 stickers (yay!), and I've had each of the featured holiday drinks. Two in Frappuccino form, one hot. Maybe a bit of jogging is in order? Or rather, walking, since I don't actually jog. Yikes!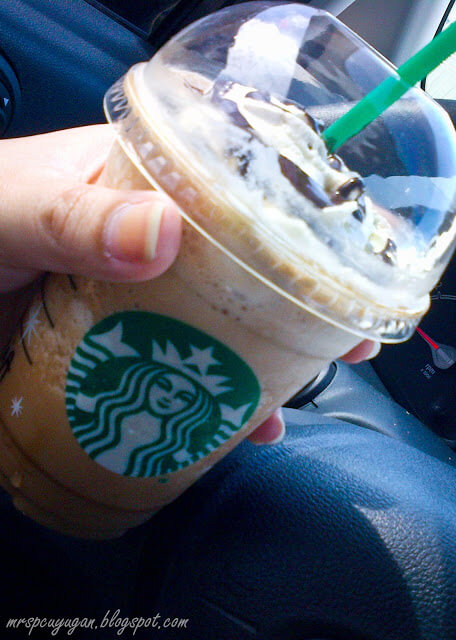 #1 – Dark Cherry Mocha Frappuccino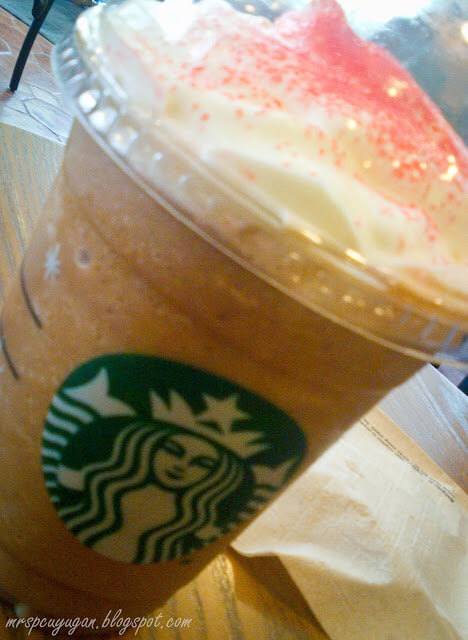 #3 – Peppermint Mocha Frappuccino
What's your favorite holiday treat?
Much love and happiness,