Fun fact: MrC calls me the biggest baby ever. Sometimes it's because I act like one (and I'm not ashamed to admit it,) but most of the time it's because I smell like one.
I kid you not, guys, amoy baby ako, especially when I'm fresh from a shower. The truth is, I don't own a single bottle of perfume, and most of the products that I use are for kids. Hello, sensitive skin!
It's not easy being allergic to sweat, especially on hot summer days. Unfortunately, my son suffers from the same fate, so, it's really not uncommon for me to be seen sniffing bottles of baby cologne and reading labels on kid-friendly soap boxes and shampoo bottles when I'm out shopping.
Whenever I buy bath and body products, my brain is already wired to look for key phrases like safe, all-natural, gentle, and alcohol-free. It's funny that even my shopping involves search words, but that's really what it takes to keep our skin healthy and happy.
When I was growing up, I didn't have that many product options to choose from, and most of what was available back then was either super expensive or not so nice. These days, I feel so lucky because I get my pick of whatever I need, from soap and shampoo to lotion and cologne.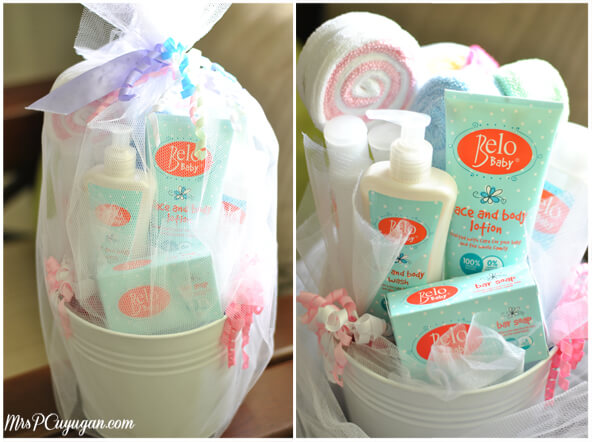 Trying out new products that won't harm my skin is always fun for me, so you can imagine my excitement when this bundle of goodness from Belo Baby arrived at my doorstep. This, for me, is a hundred million times better than receiving a box of designer bath products because this works for my son and I.
Safe. Natural. Gentle. These three words describe the Belo Baby product line. It is great for baby's skin, and is clinically proven to be gentle enough for everyday use. These work super well for bigger kids (and even big babies like myself), too, who have sensitive skin.
The Belo Baby guarantee says it all: 100% certified natural ingredients" and "0% harmful ingredients. These are ingredients that were meticulously selected to ensure that they are safe for even the most delicate skin.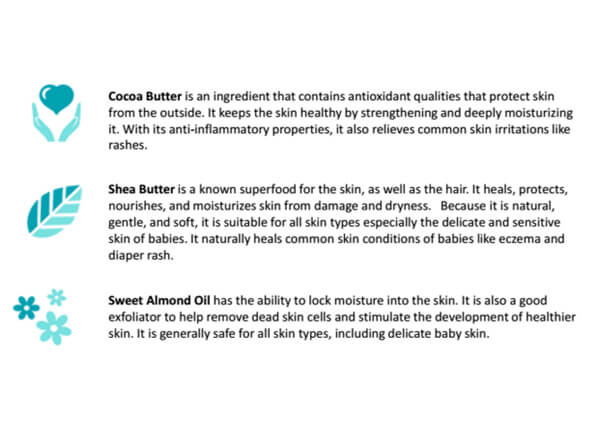 So ok, Iet's talk about the Belo Baby bath products. I didn't hoard them all for myself, ha. I used the hair and body wash, and lotion. I gave the bar soap to Little MrC.
Now this kid, he gets itchy immediately after taking a shower with certain brands of soap. As soon as he got out of the bathroom, post-Belo Baby bath, he said, "Mom, it's so nice. So smooth, so soft, and not itchy." He meant his skin, of course, and I super agree with his feedback.
I'm so happy because it has been a while since I've found soap that works for him. He is a growing boy, so the baby soap we used to use now leaves him smelling like a growing boy after a couple of hours. So far so good with Belo Baby, though. No itchiness, and he stays nice-smelling longer.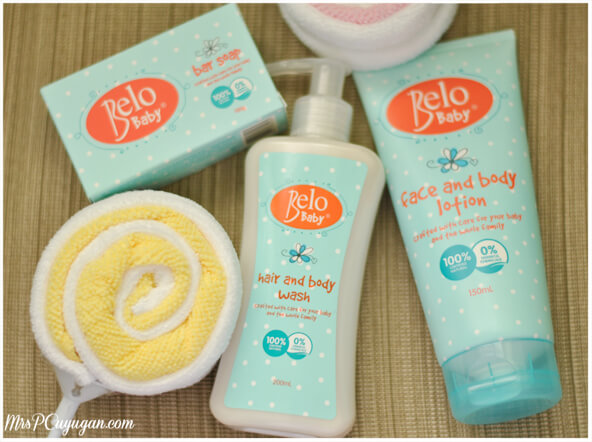 I think that the smell is really my favorite thing about these products. I don't even know how to describe it, other than they smell just like the skin of a freshly washed baby. Promise, yun talaga ang description ko.
Speaking of smell, the Belo Baby cologne is something I really cannot stop raving about. I just ran out of the (rather expensive) baby cologne I've been using, and have been desperately seeking a replacement.
My search is over! Belo Baby Cool Drizzle is now, officially, my signature scent. Lol. It's so fresh! Reminds me a lot of a baby cologne from my childhood that no longer exists, so not only does this make me smell good, it makes me feel happy, too. Winner, winner!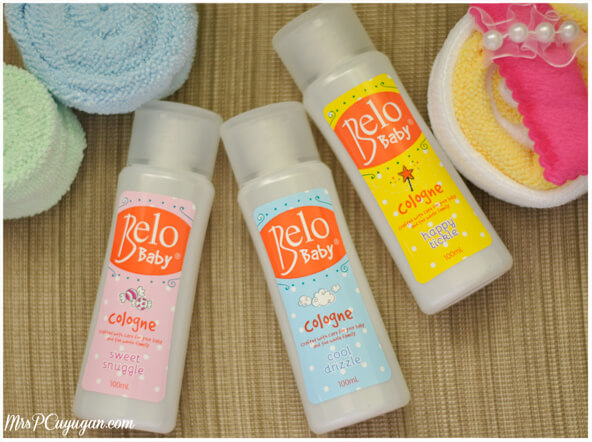 The Sweet Snuggle scent comes in second for me. I love how it smells sweet and girly. I find the Happy Tickle variant to be a little more strong-smelling than the other two. This one naman is amoy bagong ligo.I love that these colognes are so gentle, and don't sting the skin. They also contain glycerin that moisturizes, and a chamomile-derived ingredient that soothes the skin.
Everything in the Belo Baby product line holds true to its promise of being crafted with care for the most delicate skin, for the most meticulous moms. I'm so glad we got to try them.
To learn more, check out the Belo Baby website, as well as their Facebook, Twitter, and Instagram pages.
If you want to experience Belo Baby goodness, too, you can find these products in all leading supermarkets, groceries and department stores. They are also available online via Lazada, Cudsly, and Zalora.