It's not easy being a multi-tasking, responsibility-juggling, stress-eating mom. Believe me, I know. My schedule revolves around my own my son's, MrC's, and our household's. It can get very challenging figuring out what to do, when to do it, and how to do it best. At the end of the day, all of us moms just want what's best for our loved ones, and for ourselves, too. As in, the best food, the best service, the best products. Why should we settle for anything less after all?
Like I said before, I really go for quality over anything else when I shop for a product. This is why I appreciate the Taiwan Excellence campaign, which was organized by the Bureau of Foreign Trade of Taiwan together with the Taiwan External Trade Development Council (TAITRA), a non-profit, semi-governmental trade promotion organization in Taiwan.
The entire campaign provides a symbol of quality that guarantees the superior value of Taiwanese lifestyle brands across Asia. With this seal of quality, us Moms have an easier time identifying which products are really superior, and therefore good for the family.
It also gives us an idea of which products we can really rely on for ourselves, to help us get our jobs done. After all, just as our family relies on us for a lot of things, we also rely heavily on things like our kitchen equipment, our cleaning tools, and even our laptops, to make sure that we are able to keep our households running smoothly and efficiently.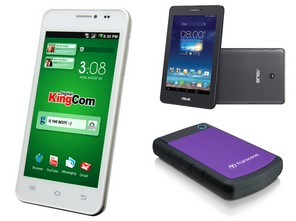 The campaign presently carries 56 different brands for home and living, sports, transportation, and personal care. We already use some of these brands at home, like HCG, ASUS, KingCom and Transcend. After reading up on this campaign, it really made me feel good to know that we've chosen our stuff wisely.
To learn more about the Taiwan Excellence campaign, visit http://taiwanexcellence.ph and #/TaiwanExcellence.ph.