I don't remember if it was in late December or early January that I asked my dad if he would be interested in a CNY long weekend family vacation. Now that MrC is working again, I want to really be able to make the most out of long weekends, hence the proposal. It actually works for everyone else, too, because we're all older and working now. It's usually my dad who has to adjust his schedule, since his rotation at the hospital varies. Luckily, he agreed, and was able to switch his shifts around. And so, last Friday, we were off on a trip up north to Bataan!
Like I said before, the boys and I visited Las Casas last year for my sis-in-law's prenup photo shoot, but I never got to blog about our stay. I'm making up for that now.
The long road to Bataan
Based on our two trips to Las Casas, I'd say it takes about four hours to get to Bataan from Alabang via San Fernando. That's on a good day with light to moderate traffic. We left earlier the first time, at around 8am if I remember correctly, and we arrived at exactly lunch time. This year, we left the house close to lunch time because my dad wanted to stop over at San Fernando to eat. We were all in one van with a hired driver, so the ride was relaxing for everyone. There was a bit of sleeping, quick games to keep the kiddo occupied, and lots of chatting.
There are lots of things to see on the way to Las Casas, most of them historical. If you can afford the extra time, you should make a quick stop to take photos and learn more about these places and events from our country's past.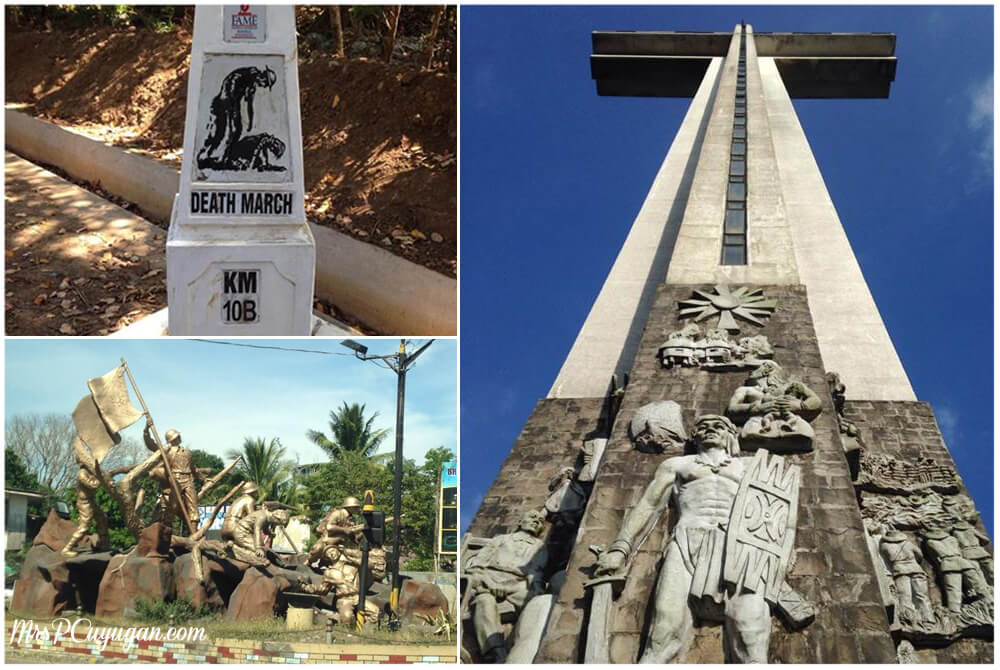 We drove up to the Shrine of Valor, that giant cross you see from the road, sitting atop Mt. Samat. I thought it would be out of the way, but surprisingly it was easy to get to, if your car can manage the steep zigzag roads. I am not a big fan of heights, and being able to see how far above the rest of the world we were made me a little lightheaded. It was also super crowded because there was a field trip while we were there, so I don't have that many good photos. luckily, my dad was able to take a very nice shot of the cross, as you can see up there.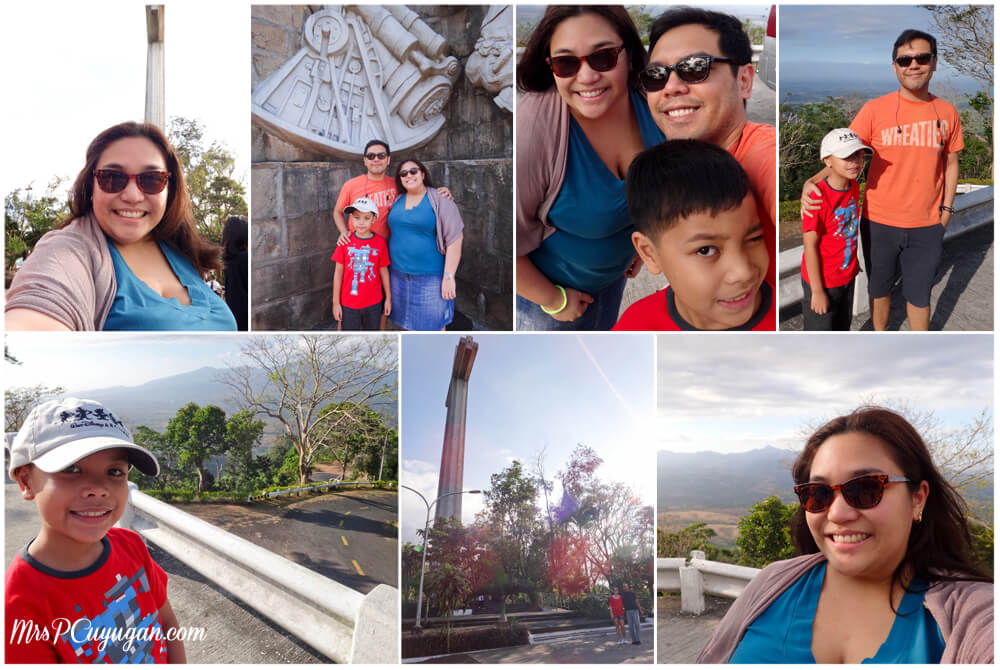 Arriving at Las Casas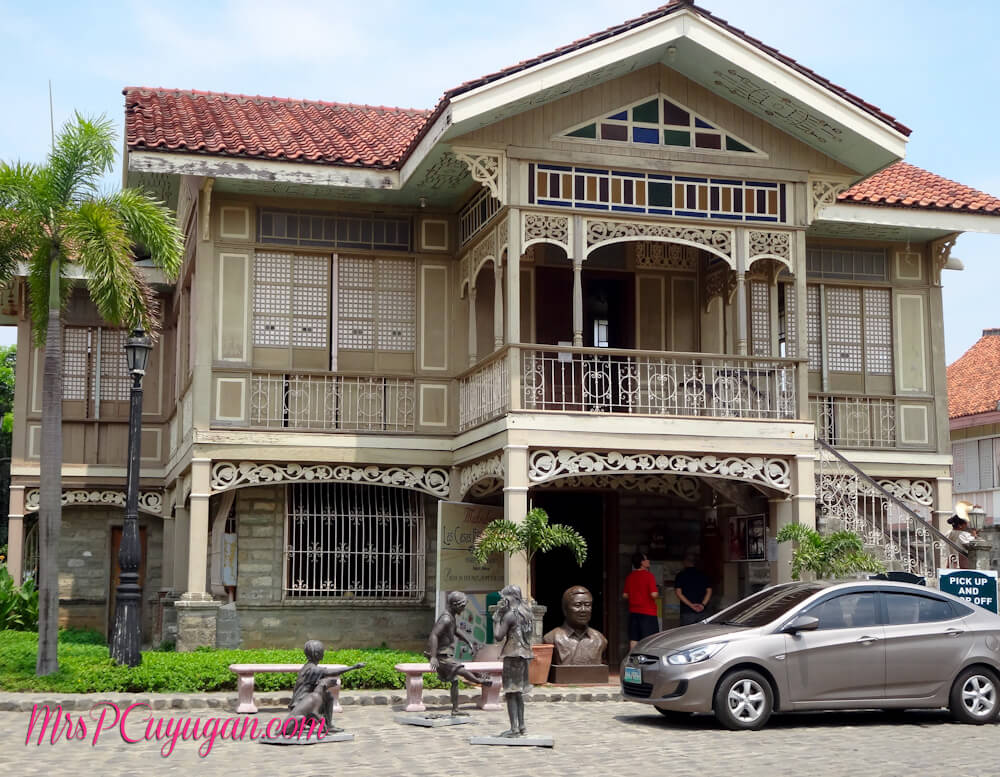 When you get to Las Casas, a guard dressed like a Guardia Sibil greets you at the gate. They are very strict on who comes in and goes out of the place, which for me is great. Security is always a very important thing to consider when booking your accommodations. You are also required to deposit a full payment prior to your stay, so when we arrived, we really didn't have to settle anything anymore. We got there a little after 4pm, which was good because our room was already waiting for us. We booked an executive suite, which had more than enough space to house our party of 8 for the weekend.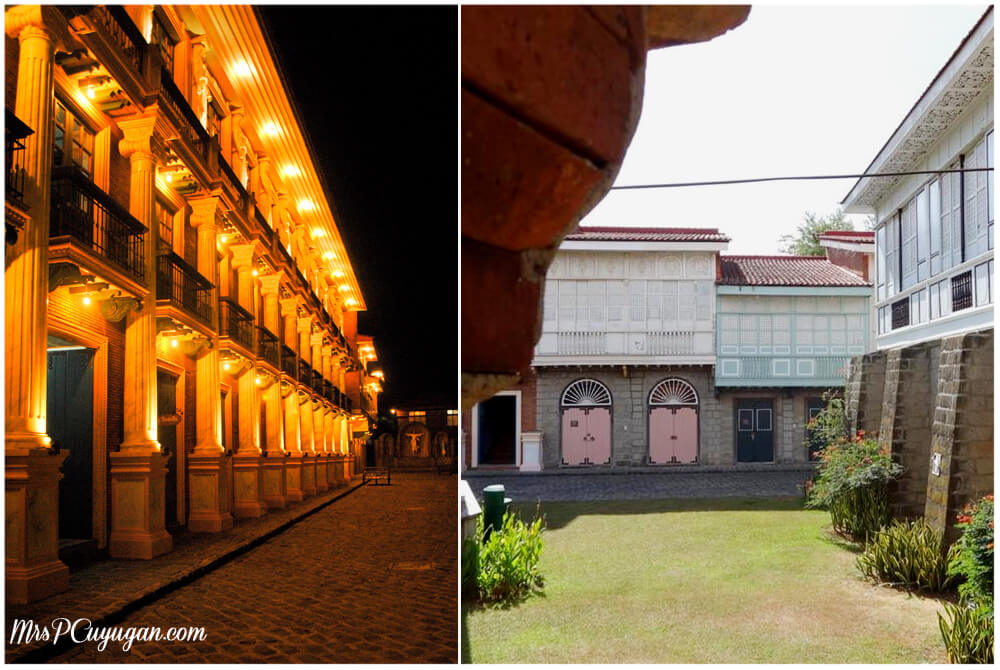 We were all ready to settle down and relax upon arrival, so I wasn't able to take pictures of our room anymore. But, I did some research, and you can check out this blog for room photos. Briefly, the executive suite is a 2-floor mini house, with an additional loft on the second floor. There are two bathrooms, and a living and dining area on the ground floor. On the top floor and loft, there are three big beds, good enough for 6 adults. The kiddo shared a bed with us, and we got an extra bed for my brother. The airconditioning was super cold, the water pressure was good, and both toilets had bidets. We really enjoyed living in our suite. We also enjoyed taking photos by the capiz windows and the wooden double doors.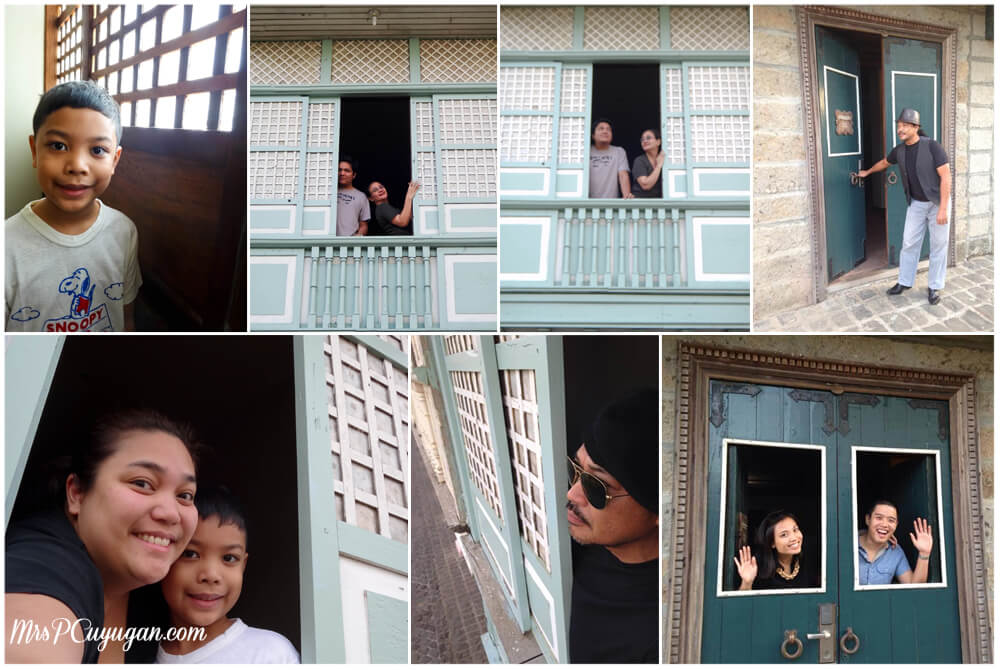 During last year's trip, we stayed in a Deluxe loft room, which only had one big bed. We had a couple of extra beds put in for us, since there were five of us sharing that room. Luckily, I have room photos from our 2013 visit. The main difference between the Executive Suite and the Deluxe Loft? The suite has two bathrooms while the deluxe only has one. Honestly, we could have easily fit into the deluxe room, but there was no way that eight of us were gonna share just one bathroom.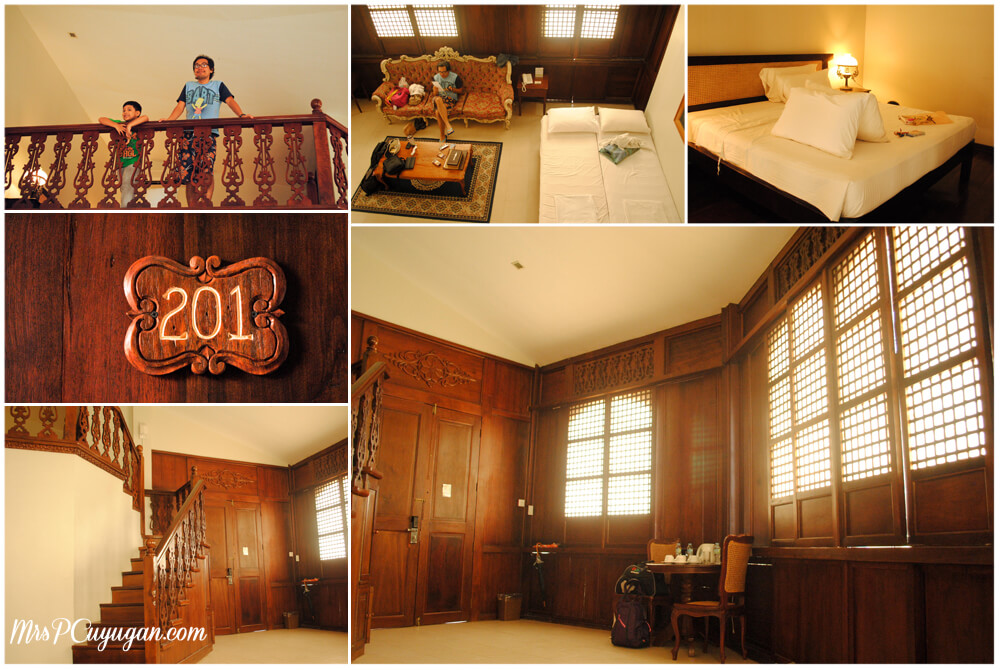 You can also rent out some of the heritage houses, but I'm too much of a scared-y cat to even consider. I don't think I'd be able to go to the bathroom at night if we were living in someone's old house. They are absolutely gorgeous houses, though, so if the idea of possible ghosts doesn't bother you much, I'd say go ahead and stay there! The room and house rates can be found at the Las Casas website.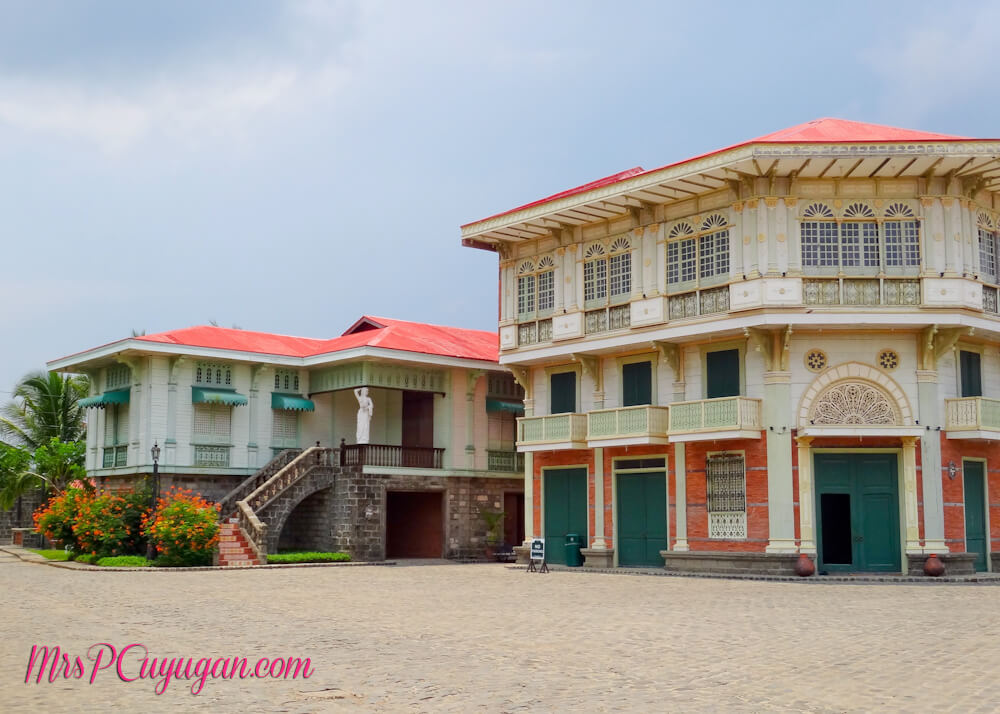 If there was one heritage house that I probably wouldn't mind staying at, it would be Casa Vyzantia. And it's not just because of the butler service. It's because the ghosts of that house, if there are any, are most probably my relatives! Yup, we discovered a connection between our family and one of the houses during the tour. I'll share more about that in my next post.
There are so many things that you can do at Las Casas, and the Heritage Tour is just one of them. It's one of those resorts that has everything you need, so you don't need to leave to find something to do or some place to eat. What's annoying though is the place only has decent signal for Globe. Smart, at best, runs on EDGE, which is pretty much useless. That's why, if you follow me on Instagram, you'll notice that I don't have any pictures posted during our stay. Yup, Smart Bro let me down, for the the first time ever. Tsktsk.
Don't forget to budget for food
I cannot emphasize that enough. The food at Las Casas is not cheap. I do feel, though that you get your money's worth. There are two restaurants inside the resort. One is Cafe Marivent, which serves Filipino and Spanish dishes. This is also where they serve breakfast. The second is La Bella Teodora, an Italian restaurant. While there, we got to try each type of cuisine once. Like I said, the prices are on the high side, think Rockwell, BGC, Greenbelt dining. I'm sure you can always go out and find a nearby place to eat, but we are the kind of family who would rather stay where we are and make the most out of what's available.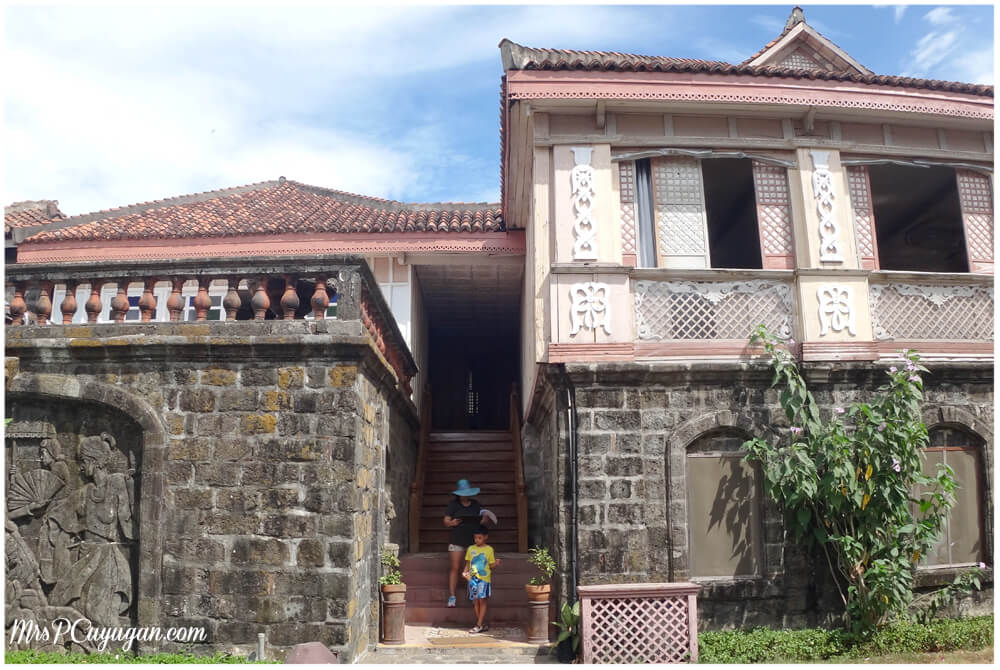 The rooms come with free breakfast (for a certain number of persons, varying depending on your room type), so you only really need to worry about lunch and dinner. Because we were a big, hungry group, I never got to take photos during our meals. Sorry!!! I do have pictures from breakfast though.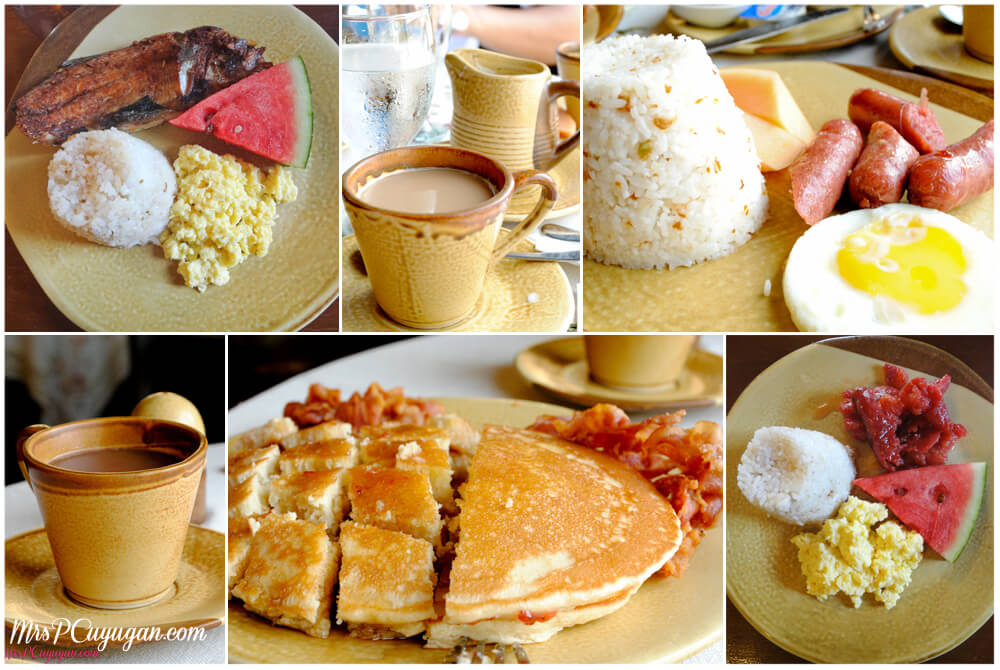 We stayed for two nights, so we had dinner twice and lunch once at Las Casas. We enjoyed the Italian restaurant the most, and I would recommend that you try their brick oven pizza and fresh pasta if available. At Cafe Marivent, we like the lengua, the chicken binakol and the pancit, of all things! Because I feel guilty about not having food photos to post, I looked for other bloggers who wrote about the food at Las Casas. Check out their reviews here, here and here.
This is a great vacation destination that's within driving distance from Manila. It's totally kid-friendly, safe, and with lots of things to do. It's a nice romantic spot, too, for couples to escape to. After visiting twice, I'm still looking forward to coming back. That's definitely a good thing.
LAS CASAS FILIPINAS DE ACUZAR
Bagac, Bataan
Manila Sales Office
Mezzanine Floor, Victoria Towers
Timog Avenue, Quezon City
Tel. 332-5338 / 355-3032 / 3325286
E-mail: reserve@lascasasfilipinas.com
Website: www.lascasasfilipinas.com
Resort Tel. 546-9123