A few weeks ago, my mom and I collaborated on a fabulous Thai dinner at home. She bought a pack of rice noodles during one grocery trip and decided that I would make Pad Thai. Since she chose the dish that I was going to prepare, I picked a recipe for her too. Her dish was Marinated Thai-Style Pork Spareribs, a yummy recipe I found on Epicurious.com.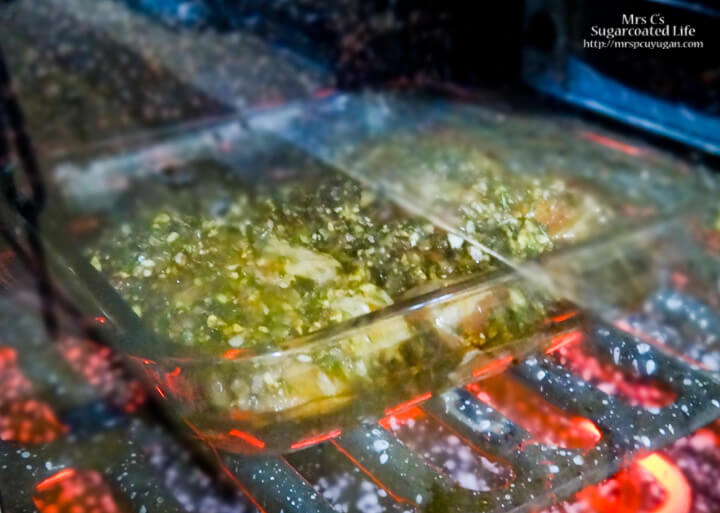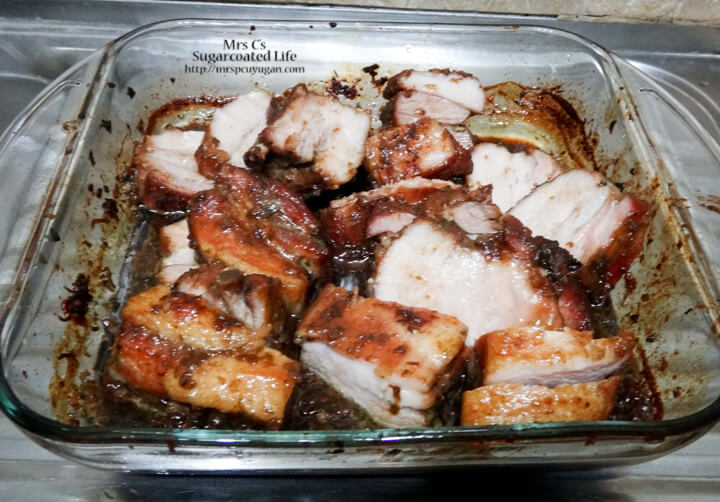 I was originally planning to follow the Pad Thai recipe that was printed on the bag of noodles, but at the last minute I decided to search for a recipe online instead. I ended up on Cherry On My Sundae, and decided to go for her version of Pad Thai because it looked so good in the photos. It also didn't contain any chicken, which is perfect since I quit eating chicken due to my eczema. It does, however, have egg in it, and that sort of defeats the purpose of being chicken-free. Oh well.
Click to see a rundown of all the yummy stuff I cooked in January.
SHRIMP PAD THAI
8oz Rice Noodles
2 tbsp Vegetable Oil
3 Garlic Cloves, minced
1 tsp Grated Ginger
1 tsp Red Chili Flakes
500g Shrimp, peeled and deveined, tails removed
1 Egg, beaten
2 cups Beansprouts
1/2 bunch Cilantro
1/3 cup Dry Roasted Unsalted Peanuts, chopped
Lime or Lemon wedges
For the Sauce:
3 tbsp Fish Sauce
1 1/2 tbsp Soy Sauce
1 1/2 tbsp Sweet Soy Sauce
2 tbsp Brown Sugar
1 pc Tamarind Broth Cube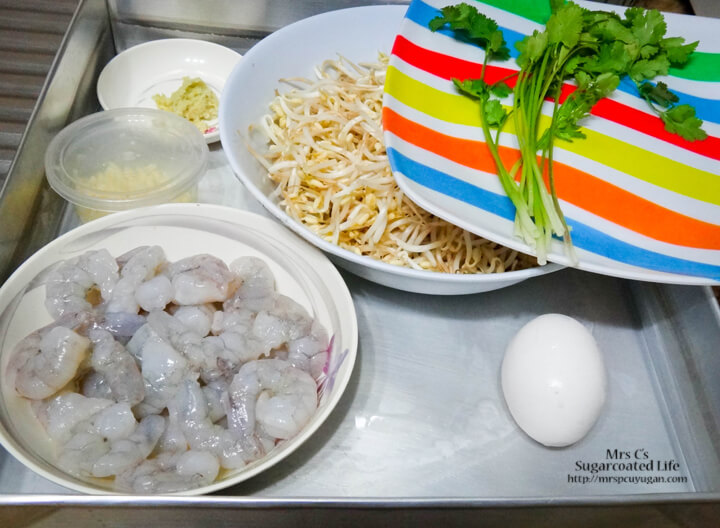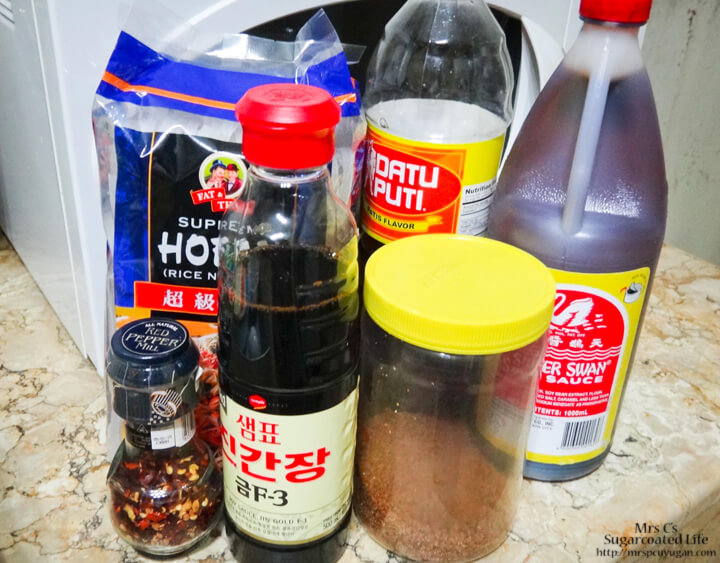 First, re-hydrate the noodles. Bring a big pot of water to a boil, then turn off the heat. Submerge the noodles in the boiling water for about 5 minutes until they are slightly softened. Once soft, drain the hot water out and rinse the noodles with cold water. Set aside.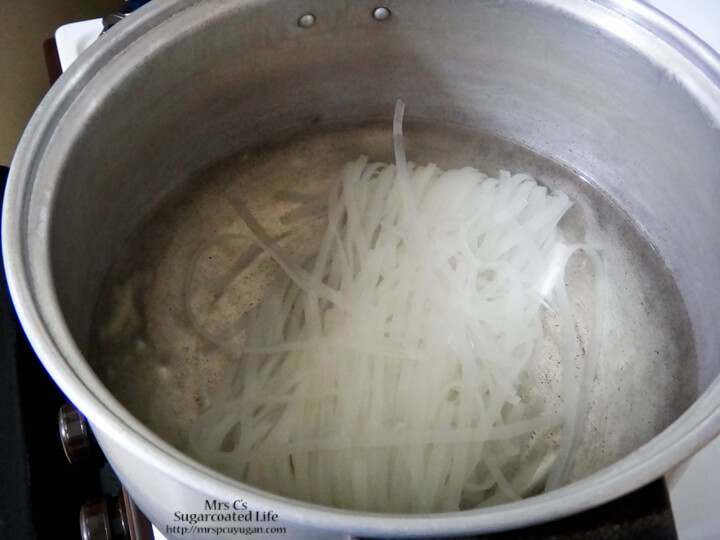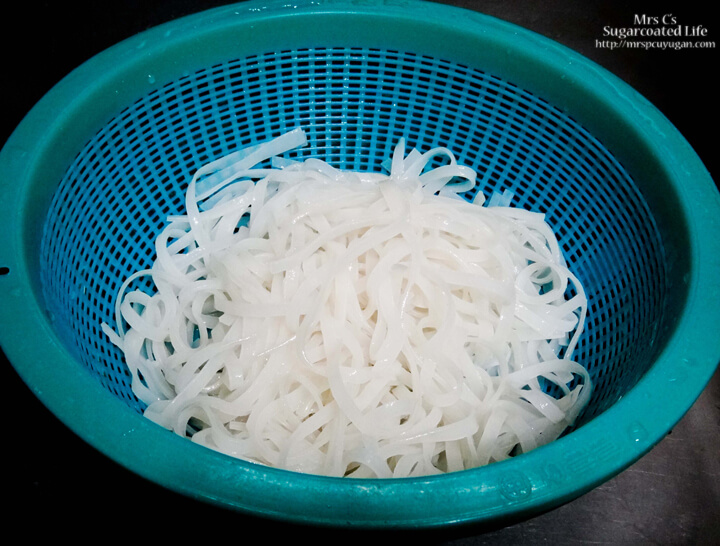 In the mood for pasta? Try this pinoy style spaghetti recipe.
Next, combine all the ingredients for the sauce in a bowl. Mix them well together and set aside. If you taste it, like I did, don't be alarmed if it's a little on the salty side. It will tone down once it's mixed into all the other ingredients.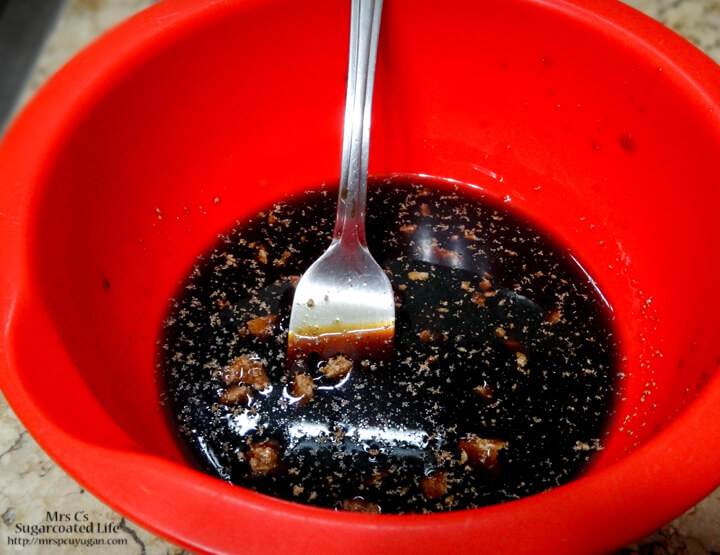 Heat the oil in a wok, then add the ginger, garlic and chili flakes. Stir-fry them for I bit. I waited until the garlic was toasted before I added anything else.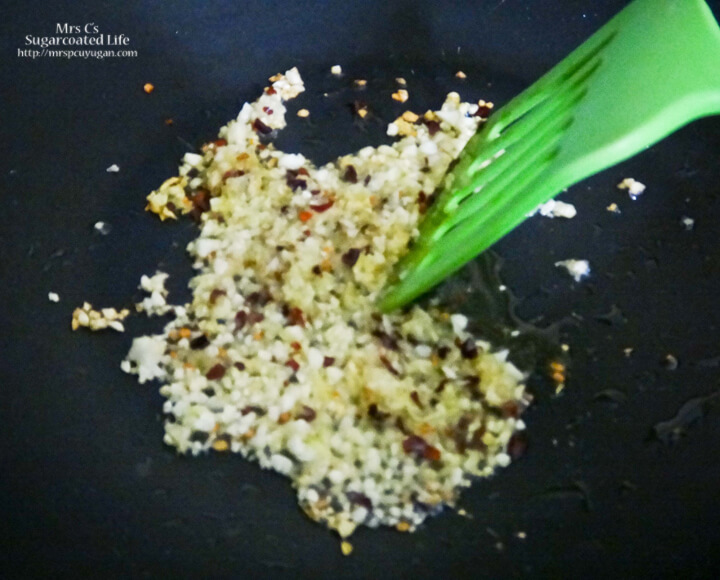 Next, add the shrimp and cook them until they just turn pink. Once this is done, move all the ingredients to the side of the wok to make a well at the center. Pour in the beaten egg and swirl it around to make scrambled eggs.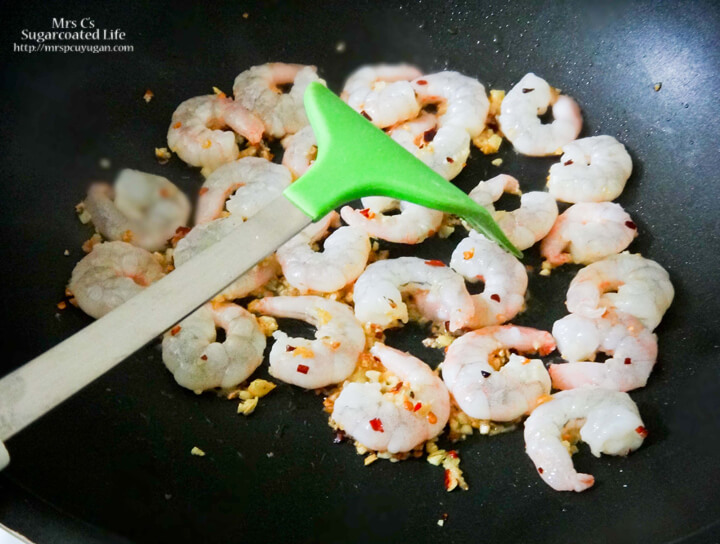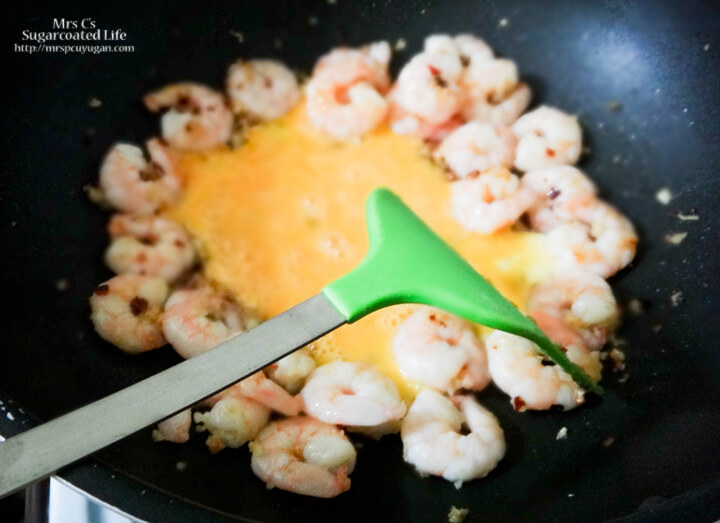 Now add the noodles, the sauce and 2 tbsp of water. Mix everything together, making sure that the noodles are coated well in sauce. at this point, I switched to tongs, making it easier to move things around inside the wok. Keep on cooking until the noodles are chewy but firm. If the liquid dries out, add more water a tablespoon at a time. I think I added about three more teaspoons while cooking.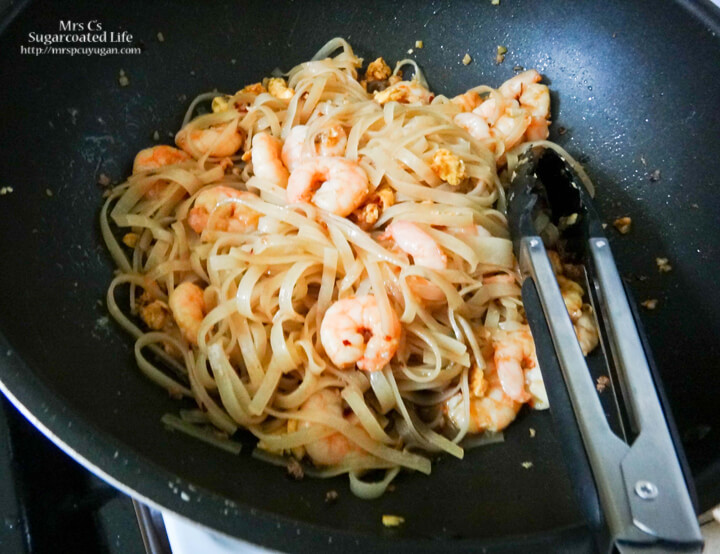 Turn off the heat and add in the beansprouts. Keep mixing everything together. The heat from the pan and the noodles should be enough to cook the sprouts, while still keeping them nice and crunchy.
Dining out? Try the Pad Thai in My Thai!
Adjust the seasoning as needed. In my case, everything tasted just perfect, and I didn't need to add anything more. It was a little too spicy for my mom and for the little boy though. Once you're happy with the taste, transfer the Pad Thai to a serving bowl. Top with cilantro. Now here's where I made a mistake. I wasn't supposed to chop up the cilantro. The recipe only called for it to be placed on top of the noodles. I chopped it up, and so my Pad Thai had a really strong cilantro flavor. If you like the taste, then that's just fine. Thing is, I don't really like cilantro.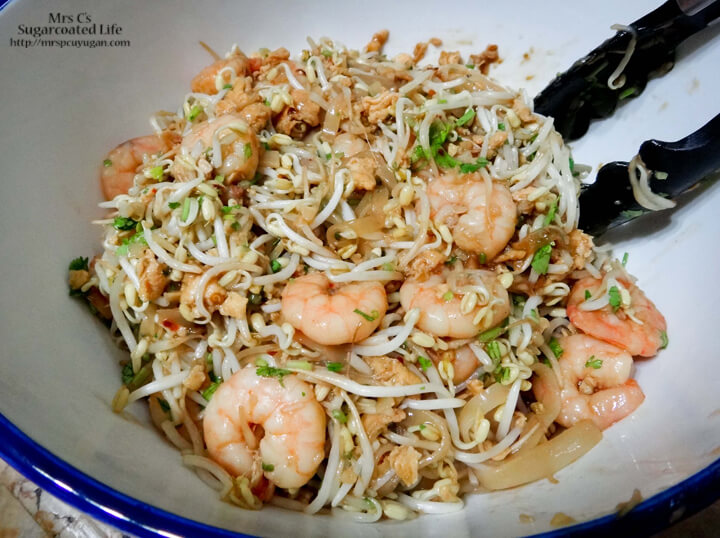 And finally, sprinkle the chopped peanuts on top. Make sure to use good quality peanuts, because they can really alter the taste of this dish. If your peanuts are stale or old, the whole bowl will taste like old peanuts. Best to try them first before you proceed. If they're not good enough to eat on their own, they won't be good on top of pad thai.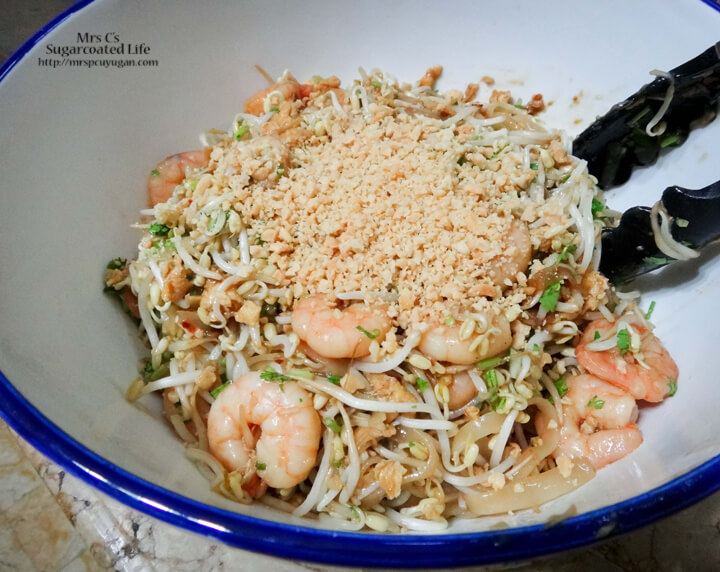 That's it. Again, mine ended up super spicy, so just make the necessary adjustments on the chili flakes based on your taste and preference. The Pad Thai matched the marinated spareribs perfectly, and there were no leftovers after this meal! The original recipe says that this serves two, but I honestly feel that it's too heavy for just two people to finish. Our Thai dinner fed 6 adults and 1 kid.
Do you like Pad Thai? Have you ever tried making this at home? This recipe is really easy to follow, and is good for beginners. It's also a great dish to prepare for lent on days when you abstain from eating meat from land animals. Let me know if you try preparing this dish. I'd love to hear from you!
Much love and happiness,