Here's a question for you guys: What do you look for when you buy something? Does the brand matter? Do you check to see where the product was made? Do you count on referrals and recommendations from friends and family?
I have one simple standard when I choose to buy something. It must be of great quality. I'm not at all brand conscious. I am also not the type who only shops imported, after all not all imported products are of high quality. Instead, I go for what I know to be a good product that lasts long, and does what it's supposed to do well. I count on recommendations, and those ever-so-important seals of excellence on the stuff that I buy.
Because I shop that way, you'll see why I appreciate the campaign organized by Taiwan through its Bureau of Foreign Trade of Taiwan and Taiwan External Trade Development Council, which should help Filipino consumers identify the best from the rest. The campaign is called Taiwan Excellence, and it aims to recognize high-quality Taiwanese brands thereby guaranteeing their superior quality and value.

It started out as part of the Ministry of Economic Affair's 5-year plan in the 80's to raise Taiwan's international competitiveness by supporting its local brands. Then in 1992, under the Image Enhancement Plan, the Taiwan Excellence Award campaign was established. It was opened to all Taiwan-based brands under categories such as consumer and business, IT, fashion, sports, arts and culture, transportation, and education, among others.
Products go through an awarding process, where they are scored by an international panel of judges. Judging is based on the product's R&D, design, quality and marketing efforts, and all aspects need to rank evenly. After careful evaluation, the selected brands and products are allowed to carry the Taiwan Excellence Seal, both locally and internationally.
Among the selected products, 30 finalists are selected. 10 of them will be given the Gold Award, and the other 20 will receive the Silver Award. Sounds like a tedious process, but it's well worth it if it means highlighting only the best that Taiwan has to offer.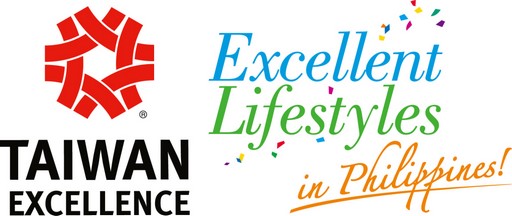 Taiwan Excellence was introduced to the Philippines for the first time in 2014, showcasing 56 top-quality brands, including Acer, Asus, HTC, KingCom, KW Trio, MSI, Transcend and BenQ. Aptly themed "Excellent Lifestyle", the campaign features innovative products that help in simplifying everyday tasks at work and at home. This benefits us shoppers by allowing us to have an enjoyable shopping experience while discovering all of Taiwan's best.
To learn more about Taiwan Excellence, visit http://taiwanexcellence.ph and #/TaiwanExcellence.ph