I always crave for pizza. Always. I think I can eat pizza every day and not get tired of it. Am I the only one like this???
We had pizza for dinner last night, and I'm a little embarrassed to say that I have pizza on my mind again tonight. This can't be good, though I know it would taste good. Argh.
I know we won't be having pizza this evening, so I figured I'd write about it instead. Today's #SundaySeven features my favorite pizza flavors. Yummers.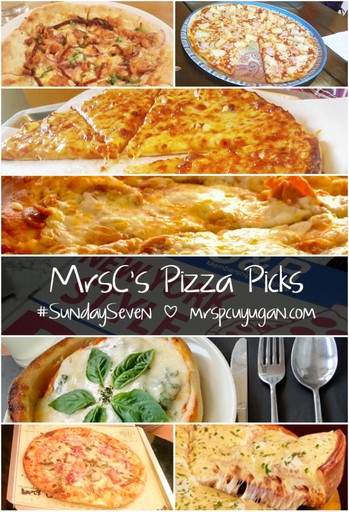 1. Chicago White deep dish pizza from Sbarro
For someone who isn't super fond of white sauce or pineapple, I'm a little surprised at how much I love Sbarro's Chicago White deep dish pizza. It has mozzarella, pepperoni, ham, ricotta, pineapple, and I order extra tomato sauce on the side for dipping. So, so, so good.
2. #4 Cheese from Yellow Cab
Cheese is one of my favorite things in the world, so a pizza with four different cheeses is a win. I like Yellow Cab's #4 Cheese coz you can taste different cheese tastes with each bite. I especially love that there's feta in the mix.
3. Combo pizza from S&R
S&R pizza, more than anything, is really sulit. The pies are really big, with lots of toppings and a yummy chewy crust. I think it might be the most value for money pizza on my list. Flavors are limited though, with just Pepperoni, Cheese, Garlic and Shrimp, and Combo (meat and veggies). There are seasonal flavors, too, like NY Deli (all meat) and Tuna during holy week.
4. Hawaiian thin crust pizza from Mama Lou's
I'm not a fan of crispy thin crust pizza, and I like Mama Lou's coz theirs is soft. I also love that they serve their pizzas with alfalfa sprouts. Really yummy. I like their Hawaiian pizza best, which is weird coz they have all of these yummy flavors on the menu. I dunno, this just feels like true comfort food to me.
5. Original BBQ Chicken Pizza from CPK
I love CPK's Original BBQ Chicken Pizza so much that I ordered it on a lunch date with myself. And I ate the whole thing on my own. It was just a personal sized pizza or course. But to be honest, I think I could probably finish a big one. Probably.
6. #6 from Project Pie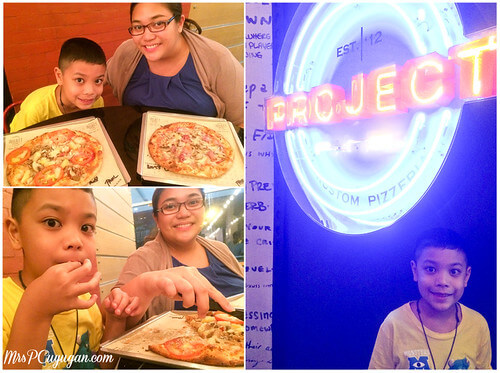 Barbecue chicken PLUS bleu cheese. Hello, happiness! There are no words to describe how happy Project Pie's #6 pizza makes me. And I didn't even order it myself the first time I tried it. I hijacked someone else's order. Lol.
7. Margherita Pot Pie from TUS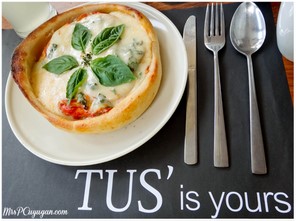 I first tried TUS during a brunch date with my ABC Loves, and I was instantly hooked. While my sister and a vast majority would go back again and again for the half-baked cookie, I choose the Margherita Pot Pie as my reason for returning. I know it isn't really a pizza, but it has to be on this list because it is just so good. I love the Chicken Ranch Pot Pie, too, but I don't think I can get away with counting that as a pizza.
Special Mention: Double Pepperoni Pizza from Xtremely Xpresso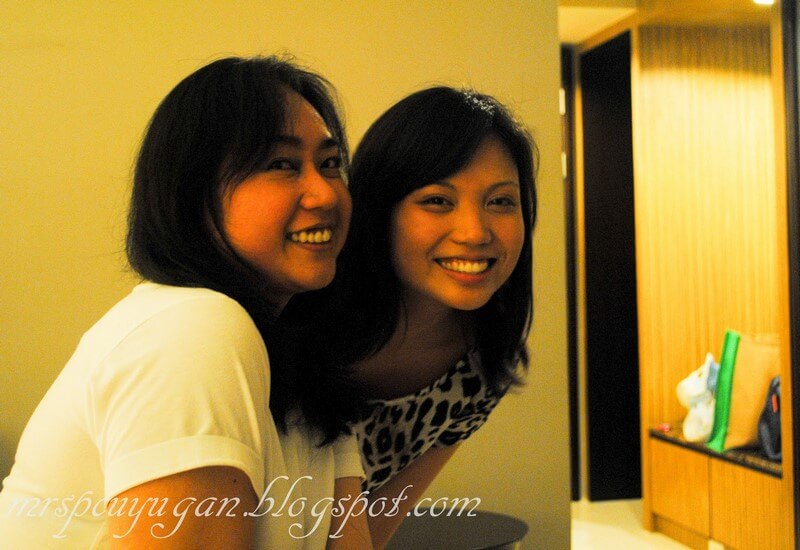 Honestly, Xtremely Xpresso's Double Pepperoni Pizza is #1 on my list. It's just that I have to go all the way to Clark or Subic to have it, so I try not to think about it so much. But really, you must visit this little cafe in Subic (or SM Clark, or Marquee Mall Angeles, but the Subic branch is the best one) and order pizza. You won't regret it. I once ate a whole one all by myself. Not all at once, though. But okay, in only 2 days. Burp!
What's your pizza of choice?