Fact: I usually browse the internet on Sundays in search of new recipes to try in the coming week.
Trying out new dishes helps me keep my family interested in the food that I serve them. While I do have my staples like adobo, sinigang and nilaga, I also like to experiment with new dishes, and different versions of old favorites.
I have so many recipe links bookmarked on my computer and phone, pinned on Pinterest, and liked on Facebook and Instagram that it's getting harder to keep track of them all. So I figured I'd start sharing them here so that it's easier for me to find them, and so you guys also get to try any good recipes I might stumble upon.
For this week's meal plan, I've chosen four new dishes to try. Three are from my blogger friends, and one is from my favorite, Yummy Magazine.
This first one isn't actually new to me – Momma 'N Manila's Homemade Beef Tapa. I've tried this recipe by Michelle before, and the boys and I super loved it. The nice thing about this recipe is that you can marinate and freeze it, making it a great baon option.
I didn't make adobo last week, so I plan on cooking some this week. I saw a post on Peachy's Instagram page of Adobong Manok sa Gata. This is something I've always wanted to try making, but I was never able to find a recipe that looked good to me. The Peach Kitchen's version looks good, so I'm trying that.
I prepare chicken several times a week because we like chicken, it's inexpensive, and you can do so much with it. I've been meaning to try Joey's Lemon Butter Chicken from her 80 Breakfasts blog, and I think this is the best time to do it. I've been looking for a nice recipe involving lemons since I have a nice big bag of gorgeous yellow fruit from the last Mothers Who Brunch event, so there.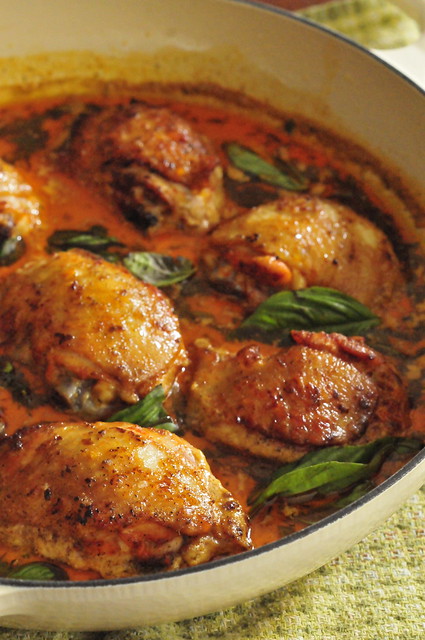 The last recipe on my must-try list for the week is Yummy's Beef Pares. MrC loves pares, and I don't think that we have any here in the south. I remember going out for pares a few times with friends during the short time that I was living in QC, and I haven't had the stuff since. I'm already looking forward to it.
That's it, pancit!
Have you guys tried any good recipes from the internet lately? I'd love it if you could share them with me so I can add them to my growing list of dishes to try!