On days when it's extra hard to get up early and prepare baon, I remind myself that there's this amazing group of working moms who not only cook food for their kids, but make sure that the lunch boxes are super cute, too. I first discovered The Bento Mommas on Instagram, and I always look forward to seeing what they're packing for the day. I eventually met one of them, Kaye (aka @momma_makes_imbento on IG), through my favorite neighborly neighbor, Michelle.
Fast forward to a few months after I first met Kaye. Even though I knew that my creative and artistic levels are quite limited, I jumped at the chance to join the bento session with these amazing Bento Mommas here in Alabang. Michelle organized the class and invited members of our #Crafternoon group to join. I wasn't sure what to expect, or how I would do, but I went anyway. I had nothing at all to lose and a whole lot to learn after all.
We made two bento boxes that day, one rice box and a sandwich box. Honestly, with all the tools and ingredients spread out on the tables, I was intimidated! But the Bento Mommas are so great at guiding us newbies and explaining what to do, that I was actually able to complete my boxes. And they were cute, ha!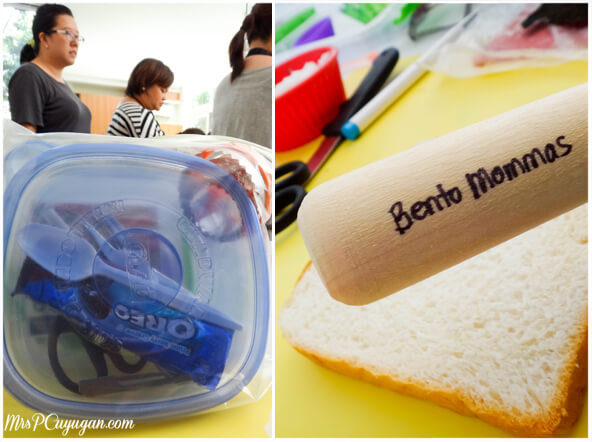 I knew right away that I made the right choice to attend when I was greeted by this bag full of goodness right when I arrived at the venue. Oh the joy! GLAD is one of my favorite brands coz their products are all so handy dandy. They're also perfect for bento making, as I soon discovered.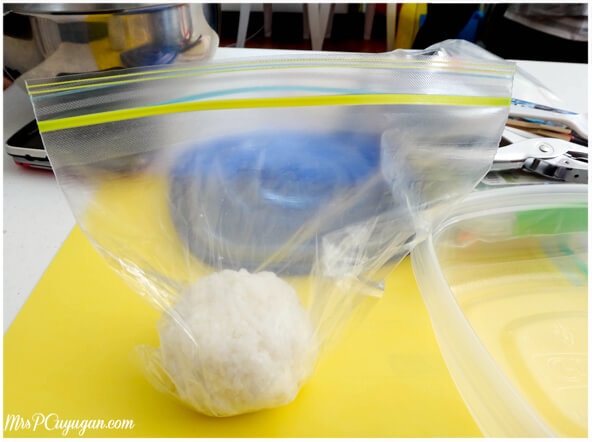 I am so proud of myself for turning that rice ball into this cutey bunny bento! That's my super fave Marky's chicken on the right side of the box, skewered onto bamboo sticks. My bunny face was made of cut out nori, which was probably the toughest part of the entire lunch box assembly. The "hair clip" stars are made of salami, and as you can see, I quickly discovered the joys of using shape cutters. They make things so easy! If I were to buy one bento tool, it would probably be some sort of cutter. Kaye taught us how to cut that mini carrot out of a big carrot, and finish it off with a food pick. Those are great tools, too. Insta-cute! This rice box also included apple bunnies (mine were ugly, so no photos of those haha) and the cutest sugar cookies made by Michelle and her daughter, Gia.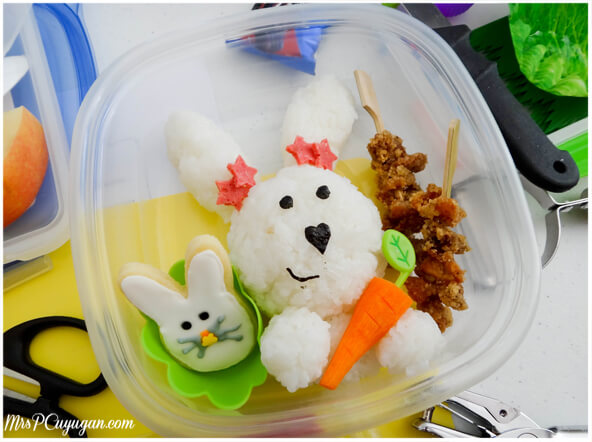 Our sandwich boxes were made of whole wheat and white bread that was cut and assembled into a bear. We were actually supposed to cut our nori up to define the bear's facial features. As you can see from the photo, I decided to skip that step. The bunny used up all of my allotted scissor skills for the day. Hindi na kaya ng powers ko. The sandwich had salami and cheese inside, and I added a cookie, some marshmallows and skewered fruits around it. This one was much easier to do than the rice box.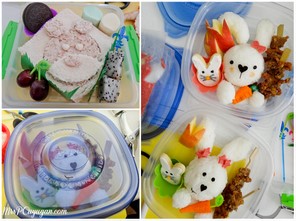 It was a great first bento-making experience, and while I have yet to really practice and experiment further at home, I'm glad I got to learn how to make these cute baon boxes. As soon as I got home, my kiddo, siblings and parents ate up everything I had prepared. And they really liked it, too. Yun lang, it took all of a few minutes for them to finish something I took a few hours to make. It was worth it, though.
Thank you, super, to The Bento Mommas for coming over to our province of Alabang. We had a blast! And thank you, too, to our generous sponsors, GLAD, Marky's Chicken, Tabasco, Smuckers and Treetop for our kits and goody bag treats.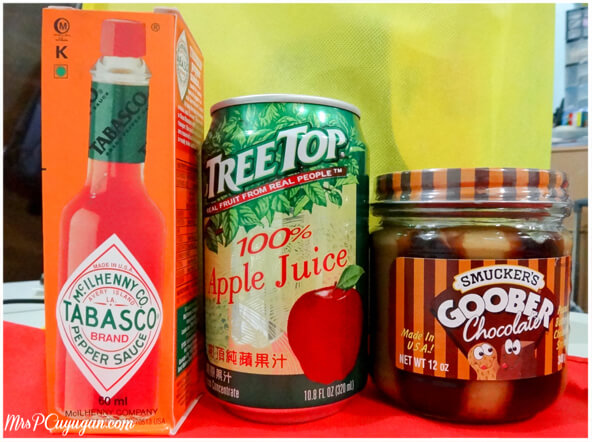 It's always fun spending time with new and old friends. I especially enjoy hanging out with mommy friends. Plus, our kids get to play together while we do our mommy thing, and that's definitely a good thing.
We're looking at having another Alabang Bento #Crafternoon with The Bento Mommas in September, so if you wanna join, let me know!