One of the best discoveries of my year has been this crafternoon group that I've recently become a part of. It's just a lot of fun getting together with other moms for cookies, coffee and crafting, and I'm really glad that my neighbor and new found friend, Michelle, invited me to join the sessions. I've been to two so far, and both times we worked with felt. It was actually a couple of months ago when I attended my first crafternoon with Teacher Maricel, so yes this post is very late.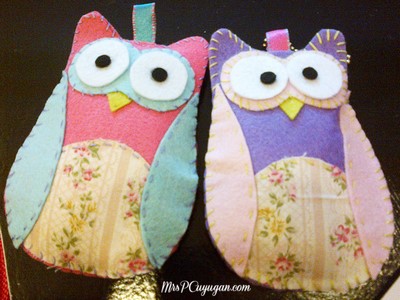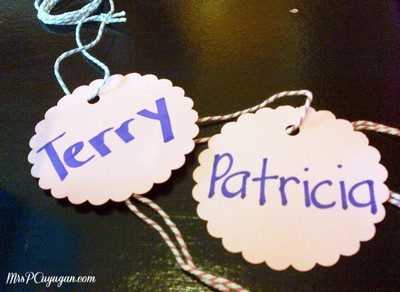 I managed to convince my mom to join this workshop, and I'm happy she said yes because we really had a lot of fun together. We made cute owl bag hangs and phone cases that day. Our owl class was held in Maja's Home Cafe in BF Homes, a place that I've been wanting to visit because of its Star Wars themed decor. I heard great things about their food too, but we had lunch at home before going to the workshop that day, and so mom and I didn't feel like ordering anything. There were cookies served at each table, though, and of course I had to try them because they were already in front of me! We also tried a couple of their desserts, which were (gasp!) too sweet for my taste. You probably already know that I'm a super sweet tooth, so you can just imagine just how sweet those desserts were. I had an iced tea as well, and it was served in Iron Man's head.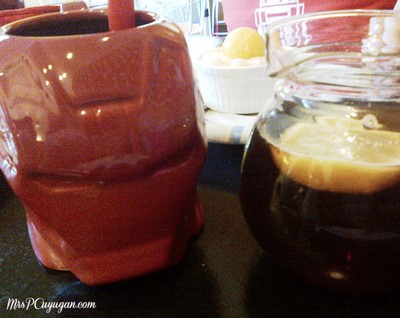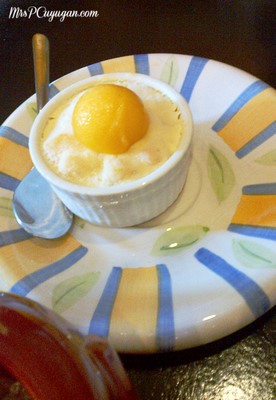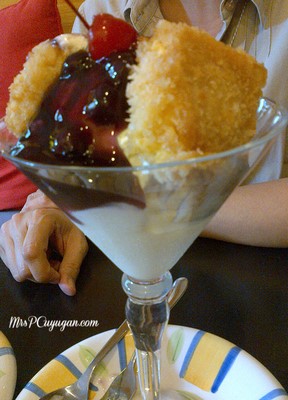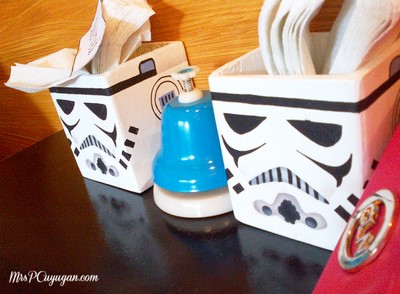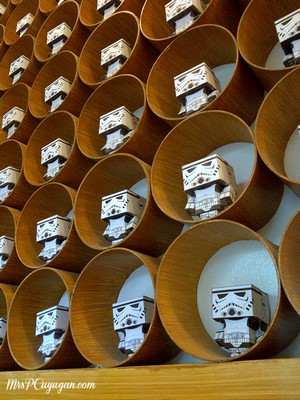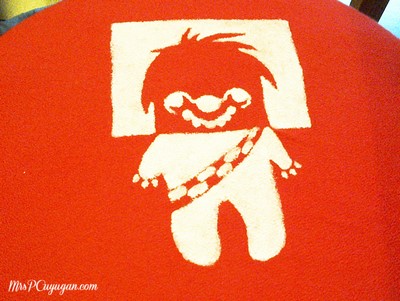 I never realized that there was so much that could be done with felt until I attended this workshop. I especially like this form of crafting because I really enjoy sewing, and it also puts my embroidery skills to the test. I know, the crafts that I like are all lola crafts!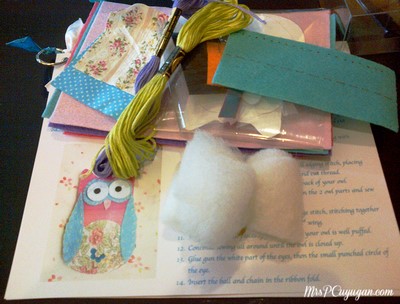 I couldn't find the MrC's camera and I forgot to charge my DSLR. Plus,I was in such a rush to leave the house coz mom and I were running late, so please bear with my not so nice phone photos. That's the downside to having a BlackBerry.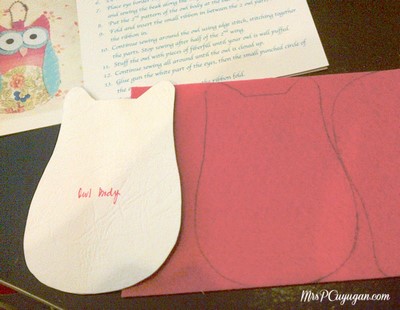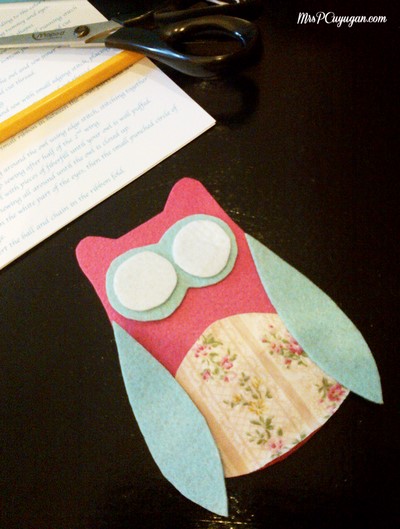 Ever since our session, I've already made a few owls to give as gifts. I also joined Maricel's Christmas Ornament Crafternoon, which took place a few weeks after this one. That was a fun session as well, and I actually remembered to bring a camera! I'll be blogging about that one soon.
I love how this has been a year of discovery for me as far as arts and crafts are concerned. I love that I've found great women whom I can do these relaxing projects and activities with. I especially love that this is something that my mom and I get to do together. I usually miss out on mother-daughter things, obviously because I have a son. Who would have thought that I could still find a way to do them, as the daughter with my mommy? It definitely makes the experience a lot more fun and meaningful.