The boys and I finally got to dine at Maple when my sister requested for it as her birthday dinner venue. Yes, I know, that was a month ago. I actually forgot to write about it, and that's why this post is delayed. And I have to stop saying better late than never. I can think of about three posts off the top of my head where I said those words.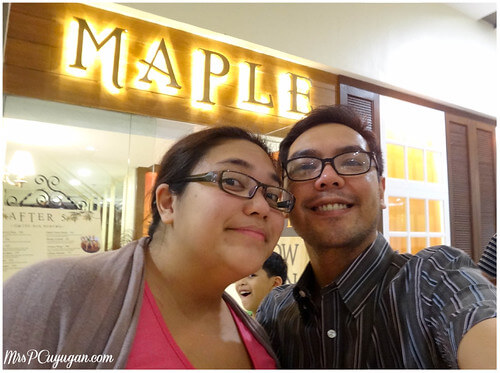 So anyway, we had dinner at Maple last March, one of the newer restaurants in the newly opened second half of CommerCenter. This is the exact same place where Kessaku is located, but Maple wasn't open yet when we went for our Japanese dinner late last year. What I like best about CommerCenter is that there are a lot of parking spaces available in it's basement lot. I suppose though that parking may start becoming more difficult once all of the establishments in the building are open.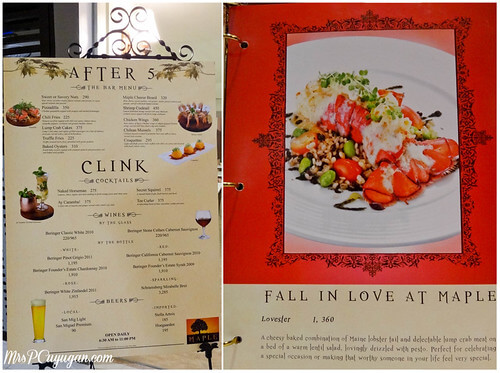 We had to wait at an outside (within the mall, outside the restaurant) table for a bit because, apparently, Maple's dining area is quite small and there were no tables inside when we arrived. We took that time to browse their menu and start ordering ahead. It took me a while to decide what to eat because I was still pretty full from our late lunch that day. and because I wanted to try both the breakfast and lunch/dinner menu offerings!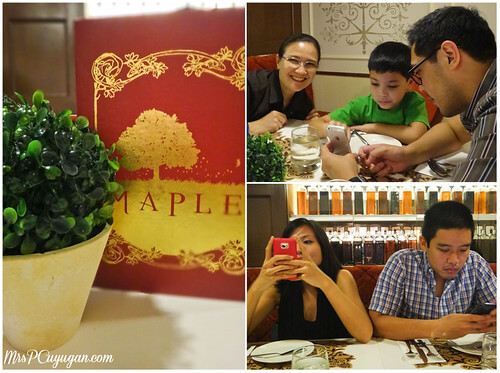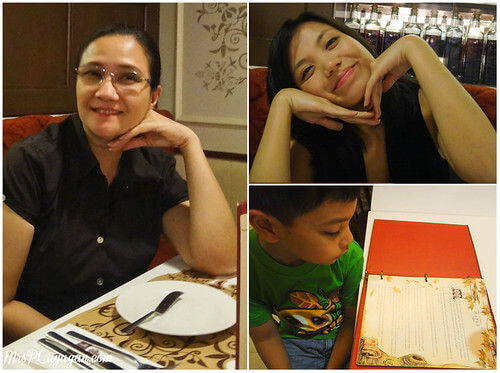 Our orders started arriving one by one, starting with the drinks. The kiddo, of course, opted for a Chocolate Milkshake. I super enjoyed my Country Iced Tea, which had lots of oranges and lemons floating in it.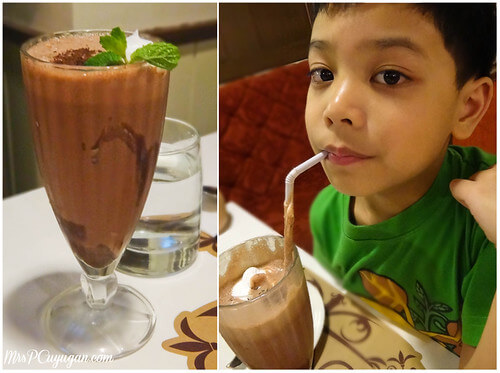 The kid and I also decided to share a Stuffed French Toast, and that came way ahead of all the other dishes. Since it was getting late, we decided to go right ahead and start eating.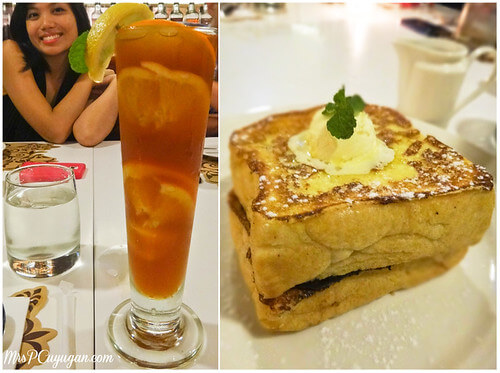 Of course, no matter how full I was, I just had to taste all the other food that was served. We chose two pasta dishes, Pasta Leggero, which was farfalle pasta topped with sundried tomato pesto, cherry tomatoes and asparargus, and the Black Truffle Pasta, which was linguine with a black truffle cream sauce, pancetta, prosciutto and a drizzle of black truffle oil. I absolutely loved the truffle pasta. I would go back just for that.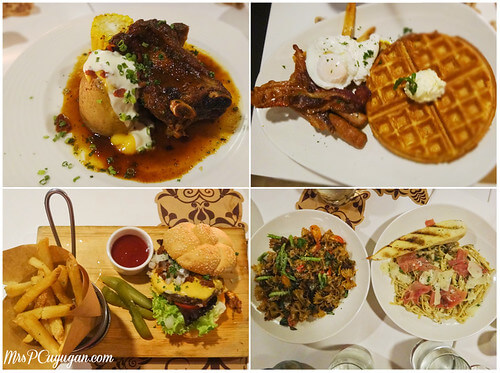 Mom chose the 48 Hour Short Ribs, which had a nice, somewhat spicy sauce, but was a little too soft for my taste. You literally didn't need teeth to eat it, and I know that some people like meat that is that tender. It's just not really my thing. MrC ordered the Chili Burger, and I really liked that, too. The fries that came with it were super yummy.
My dad and brother both tried the Big Maple Breakfast with Belgian Waffles, bacon, breakfast sausages, country fries and two eggs. So much food! I tried a bit of the waffle, and came to the conclusion that I prefer the lunch/dinner meals at Maple over their breakfast dishes.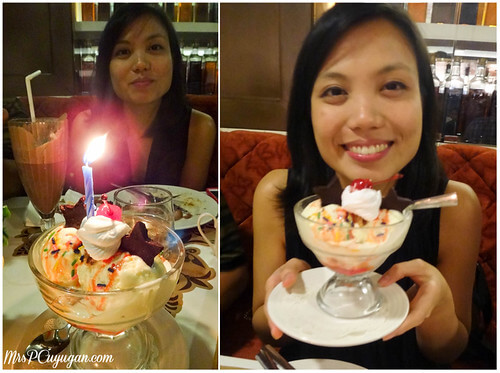 As they were laying down our food, I discretely whispered to the server that it was my sister's birthday. I love that they made an effort to present her with a bowl of ice cream with a birthday candle to greet her Happy Birthday.
Overall, I liked Maple, and I look forward to going back. Next time, though, I will make sure to go on an empty stomach.
Maple
GF Commercenter Alabang
Commerce Ave, Filinvest Corporate City
Alabang, Muntinlupa City
478-9148 / 477-8388
Facebook.com/MapleRestaurantPH
Twitter.com/MaplePH
Instagram.com/Maple_PH