I've often said on this blog that our family likes to go out on trips together. Vacationing is one of the things that our family does well, and some of my fondest memories are from the many out of town trips that we have taken as a group. I consider myself lucky to have parents like mine, who have been planning day-trips, weekend getaways, and sometimes even week-long adventures for us since we were little. Over the years, my dad has made it a point to take time out from his busy schedule to take us someplace nice for the summer, or during Christmas season, New Year's, and even just on an ordinary weekend. There were also times when he would take us all with him whenever he'd have out of town lectures or conventions. Because of this, my siblings and I have been able to see quite a lot of the Philippines already. On the photos on our foyer wall, you will see images of our younger selves on the San Juanico Bridge, at the Maria Cristina Falls, in Dapitan where Rizal was exiled, and on many other beaches and mountains all over the country.
These days, the vacations have become even more exciting with the addition of new members to our out of town crew. What was once a family of five has expanded to include MrC and my Little Kiddo, my brother's girlfriend, my sister's boyfriend, and occasionally my sister-in-law, her boyfriend, and her roommate Phil, who is practically our adoptive sibling already. As expected, my parents have become even more excited about travelling now that the little guy is part of the group. The nice thing about it is he is so appreciative of new sights and new experiences, and he truly enjoys sharing these moments with his grandparents. At the age of five, he's already been able to take a plane to Ozamis, see Baguio twice, play on the beaches of Dagupan and Batangas, and hang out in Tagaytay at least five times. He is now eagerly anticipating our 2012 summer outing, which is coming up soon. Actually, we're all really excited for three whole days of fun in the sun at a private resort owned by one of my dad's doctor friends in Zambales. We were told that they will eventually be open to the public, and from what I hear, their beachfront is really nice. I'll definitely be sharing photos and recommendations after the trip.
Speaking of vacation photos, I just realized that the year is almost halfway done, and I still have not been able to post much about our 2012 family outings. Promise that you will soon be able to read about our Chinese New Year weekend at Virgin Beach Resort, our first ever Hot Air Balloon Festival experience, my birthday weekend at Discovery Country Suites, the little guy's birthday weekend at Hotel H2O, and all the fabulous food we've had along the way. Promise.
In the meantime, let me share this wonderful little place we discovered en route to Laiya called Cafeño. If you ever find yourself on our way to the many beach resorts in the area, I suggest you stop by this quaint cafe and restaurant for some coffee, homemade ice cream and other treats.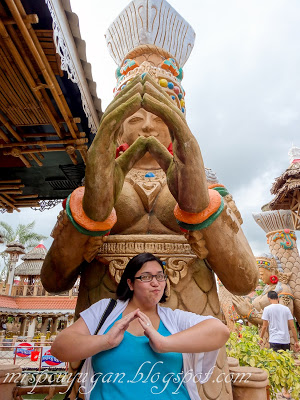 We chanced upon the place on our way to Virgin Beach Resort last January. We happened to leave the house much later than we'd originally planned, and so, at a little past noon, we found ourselves too hungry to keep driving, but too close to the resort (and a proper lunch) to risk spoiling our appetites by eating a big meal somewhere else. Plus we all needed to take a bathroom break, and so it was decided that we would stop at Cafeño. The building is actually an old house, one of many in the area, and sits at the corner of General Luna and Rizal Streets in Poblacion, San Juan, Batangas.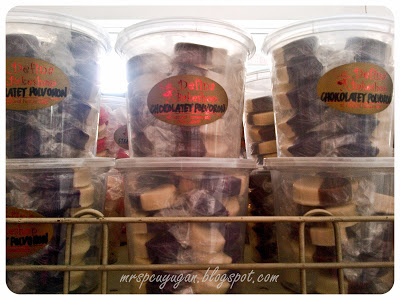 The first thing you see when you enter is the counter and display case filled with yummy pastries. It took some time before we all decided on what we would be having. While waiting for the rest of the family to order, I took a quick look around to see what the rest of the place looked like, and since it is a relatively small restaurant, it didn't take me long to survey the entire area.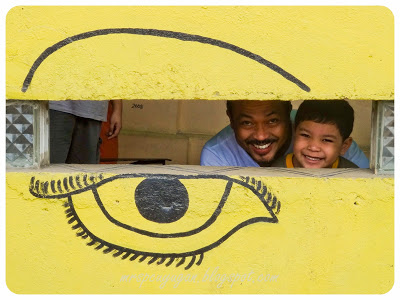 The decor inside Cafeño is mostly made up of vintage items and old photographs. I thought I was able to take a photo of the table next to us, which was made of the base of an old Singer sewing machine, but the photo is probably in my sister's camera. The place being designed this way makes it very homey and cozy.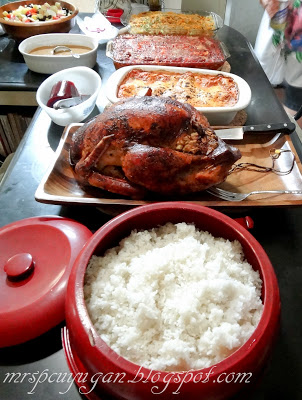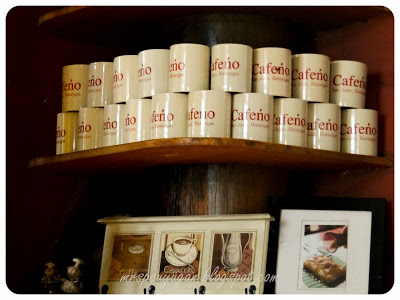 I finally decided to order churros and Spanish chocolate, but was disappointed to learn that the churros were not available. I ended up just getting the chocolate, while mom and my sister ordered coffee floats. Dad and MrC had barako coffee, and my brother and my son went for the crispy waffles.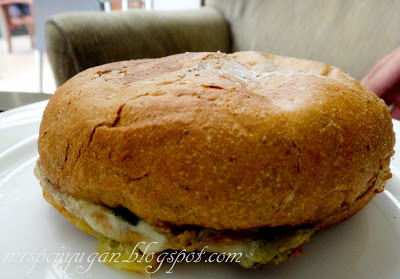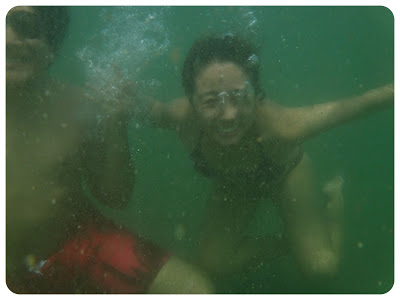 Looking back, hot chocolate was a pretty odd choice for me on such a warm day. Oh well, I enjoyed it anyway. The crispy waffles were really good too, and were a good enough substitute for churros, dipped into my chocolate.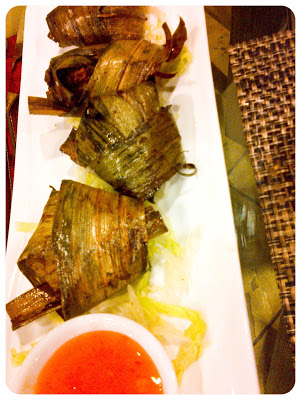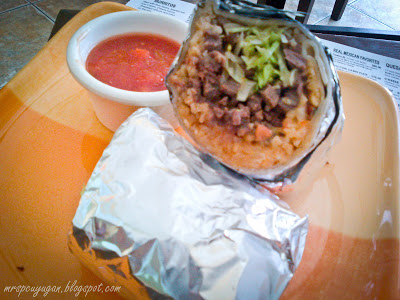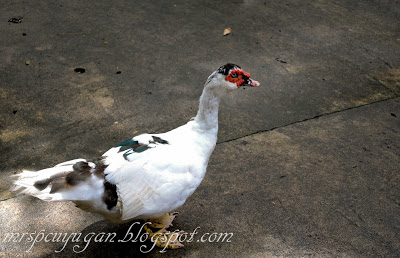 It was a good start to what would be a totally enjoyable Batangas weekend for us all. As always, the little guy cozied up to his grandparents for most of the trip. He even chose to ride in their car because he found my dad's GPS completely fascinating.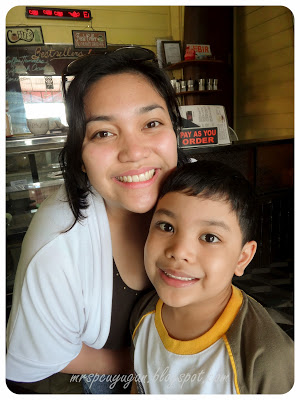 I'm sure that we will pass by Cafeño again on our next trip South. Hopefully when I get to go back, I'll finally get to try those churros.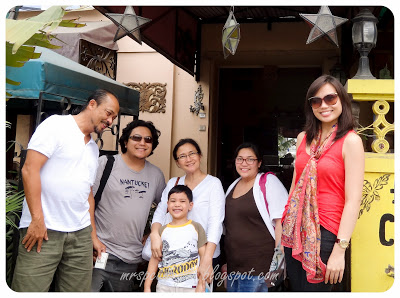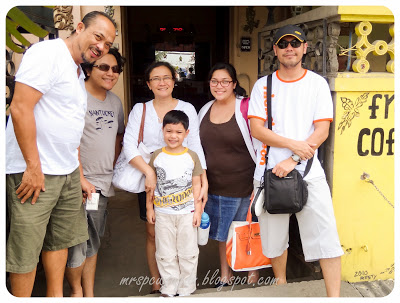 Cafeño
No.9 Cor General Luna and Rizal St.
San Juan, Batangas
(043) 575-5161
cafeno.cafe@gmail.com
#/cafeno.batangas