A major, major, MAJOR change is coming. It's gonna take a couple of years or so for it to really happen, but between then and now, there's a lot of preparation needed. I don't wanna jinx it by saying exactly what it is out loud (yes, I am superstitious like that), but I can say that one of my dreams is finally coming true.
While part of me wishes that this thing could come sooner, I know that the time we have before it happens is really important. We need to prepare. I need to prepare. I need this time to push myself to get off my lazy butt, and actually start going down that long and winding road towards domestication. Believe me, the list of things that I have yet to learn to do at home is pretty long. At least I already know how to cook. I know that this family isn't gonna go hungry on my watch.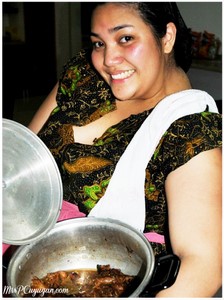 One super important thing that I should start figuring out is laundry. I've never used a washing machine in my life. I've been picking up a lot of useful info from my friends on Facebook about this. I'm actually thinking of doing a trial run with different laundry shops in the area, just so I know how much money, time and effort it's gonna take for us to have our laundry done outside.
Oh, and today, I tried washing a shirt by hand. Just one shirt – an office polo of MrC that had a small stain on it. Oh my goodness, it isn't easy ha! And my inexperienced hands kinda hurt after just one shirt. I don't know how these friends of mine who wash everything by hand do it.
Laundry is just one thing. There are so many other things like ironing, cleaning and disinfecting, and the list goes on. I need to go beyond being a cook and driver to becoming domesticated all over. Very mayor doma-ish.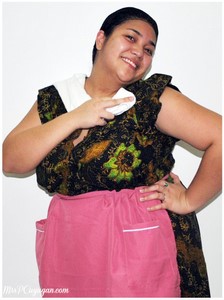 I also need to declutter and purge in a major, major way. I think that we're gonna have to cut our stuff down by at least half. At least. That's gonna be so tough. I'm gonna have to be super strict on what stays. The rest, well, we're just gonna have to let it gooooo, let it gooooooo. I just need to keep reminding myself that it's for the best.
Exciting times are ahead for our small family. I'm really excited to make kwento with all of you as we go along. For now, let me ask you this. What is your least favorite household chore? Also, what is the chore that you find to be the easiest to do? I bet that from your answers, I'll be able to add more stuff to the list of things that I have yet to learn!