One fine weekend in December, MrC and I had the whole day to ourselves while the little boy visited Fishville with his grandparents. We took advantage of the alone time to run errands, do a bit of shopping and go for a quick lunch date. Our restaurant of choice that day was Press Cafe in Fully Booked, Alabang Town Center. I'd been dying to try the food there ever since my friend Joei posted about it on her blog.
Books, books and more books!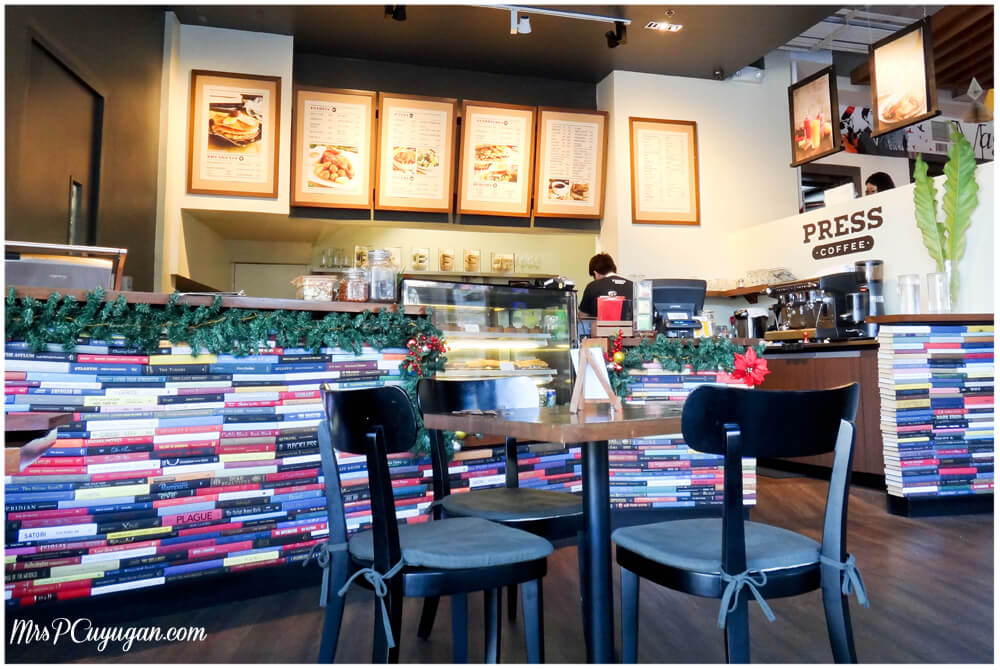 I am a bookworm, and proud to be one. I love to read. I love the smell of books. I love being surrounded by books. This is why I instantly fell in love with Press Cafe. Look at those books decorating the walls of their counter! And yes, those are real books. I've not felt this giddy since the very first time I set foot in Le Petit Cheri in Molito. I can totally see myself whiling my time away at this place with my Kindle and maybe my laptop, even, for blogging. The one thing I forgot to check is if they have WiFi.
Simple comfort food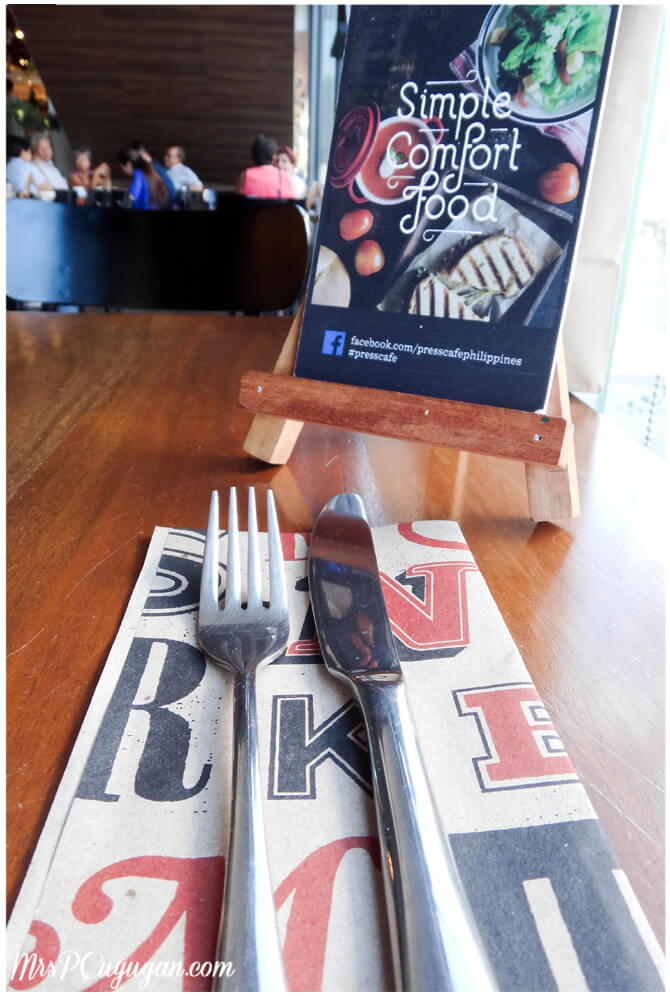 Press Cafe serves simple comfort food – food that makes you feel happy and at home, basically. This was exactly what MrC and I wanted to eat that day, something that felt like it was prepared at home without us having to go through the effort of making the meal ourselves. I had a Press Salad, Chicken Tenders with Honey Mustard Sauce and an Iced Tea. The highlight of my meal was definitely the iced tea. It was flavorful and refreshing, and really yummy.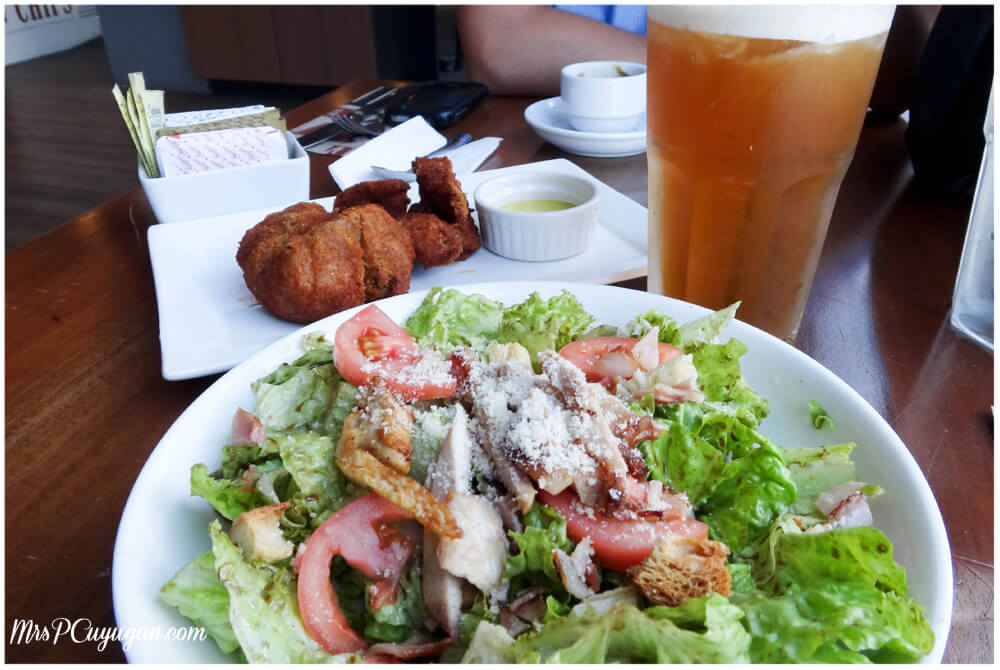 MrC started off with his usual shot of espresso. He really enjoys his coffee strong and black, and so he often gets a shot as an appetizer when we eat out in places that supposedly serve good coffee. He also ordered a spicy tuna pasta in white sauce, and wow, it was really spicy. I had a few bites, and I don't think that I could eat a lot of it. This dish is perfect for those who like their food hot. While I do enjoy a bit of a bite in my food, I'm not particularly fond of it in pasta.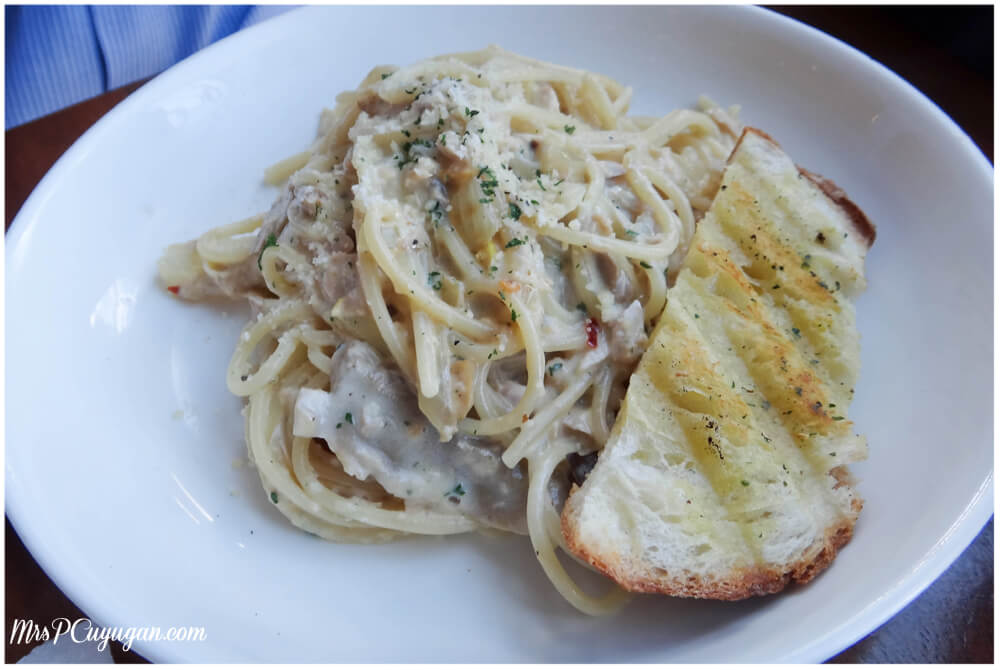 I'll be back!
While the food wasn't super duper spectacular, I did enjoy the ambiance of Press Cafe. Plus, I love the fact that it's located inside a bookstore. I think that it's definitely a better option for a place to stay and read or write than the usual noisy and crowded Starbucks or Cafe Mary Grace. I can see myself coming back soon, hopefully to try their desserts and coffee, and to have more of that yummy iced tea.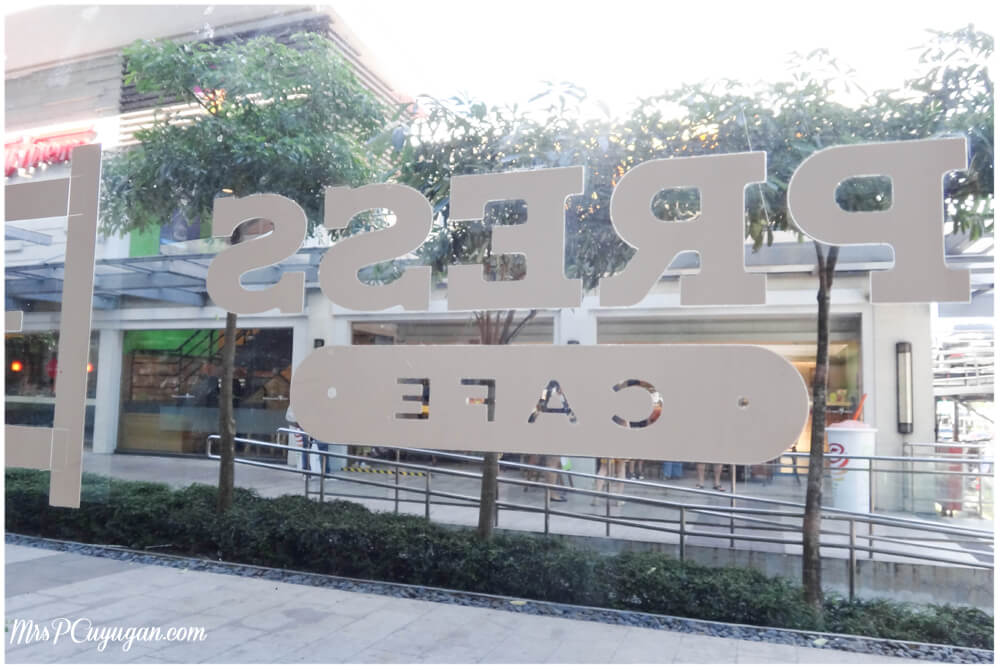 Press Cafe is located at the Ground Floor of Fully Booked in Alabang Town Center. Check them out on Facebook for more information.