When you say "beach house", the first thing that comes to my mind is a nice villa overlooking the ocean. Kind of like the Boracay resort we stayed in during our trip last year, but not exactly, since it's a beach house and not a hotel.
You see, we now have a beach house, but trust me when I tell you that it's not your typical beach house. It isn't on your typical beach either. My dad lovingly calls it Fishville, and it stands in the middle of a fishing village in Maragondon, Cavite called Patungan. Patungan is a fishing Community in Barangay Sta. Mercedes at the farthest point of Maragondon, Cavite. The name Maragondon was derived from Tagalog word madagundong or maugong, meaning much sound.You can learn more about the place by liking its Facebook page, which my dad setup and manages.
Our first family trip for 2013 was a quick day visit to Patungan, which is my dad's new playground. This was my first ever visit to the place. Mr C and I were the last of the family members to experience Fishville. Even little boy T was able to go there twice before with my parents. Because I'm so smart, I forgot to take a photo of the house from the outside. This is the best I can do to show you the exterior – a photo from my dad's Facebook page. This is the portion of the house facing the ocean. That's my mom and me cooking inihaw na liempo (grilled pork) for lunch. I am standing next to the rear entrance of the house.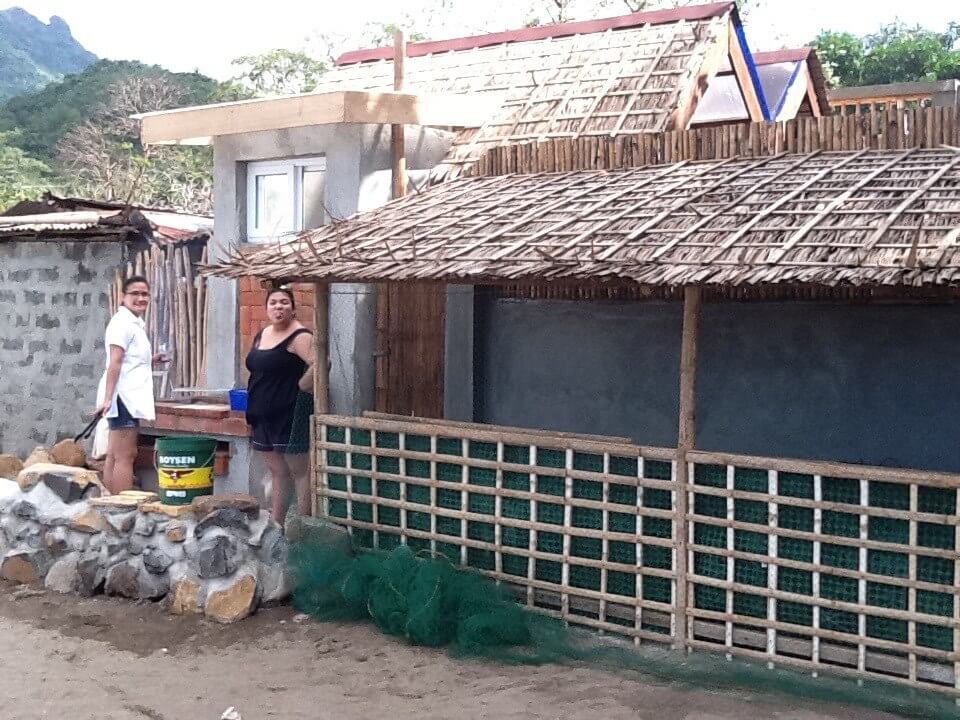 Fishville is only about three hours away from home by car. That's on a good day with no rain and light traffic. My dad made us take the GPS, which kept asking us to drive along nonexistent roads, and pass through rice fields and nipa huts. Apparently we need to update our maps. Either that or Garmin is just not Philippine province – friendly.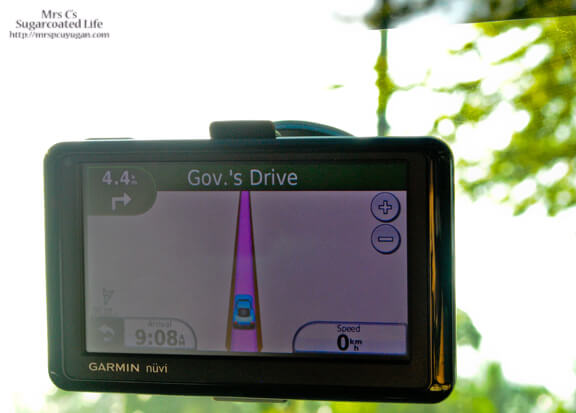 Or first stopover was to get gas along Daang Hari. Then we stopped again at this fruit and vegetable stall along the highway to buy healthy greens for lunch. Everything was nice and fresh and colorful. We don't see this often in the city.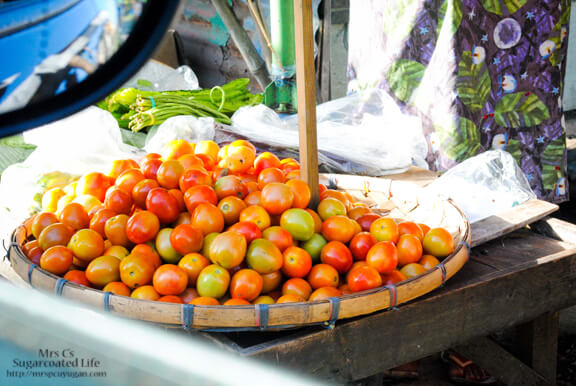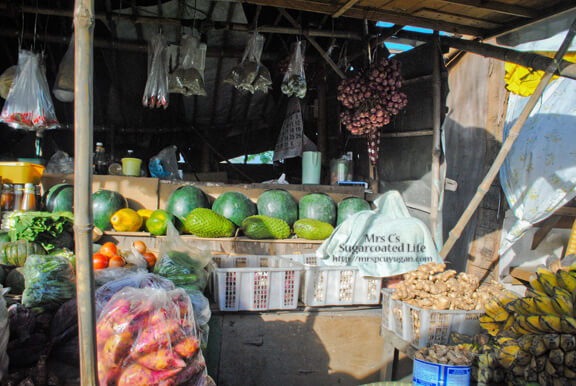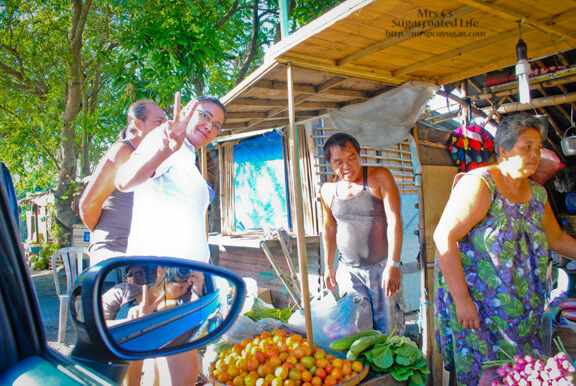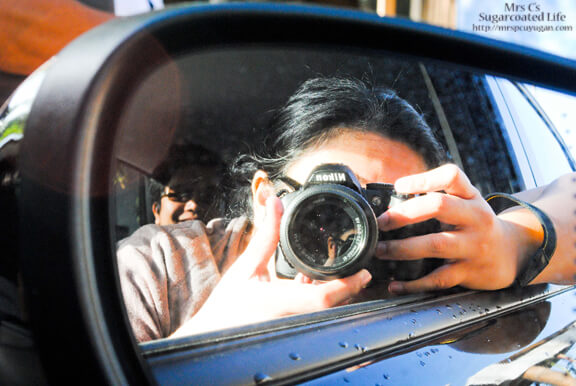 I think we left the house at around 7:30 that morning. After an hour or so, we were all hungry so we stopped at McDonald's for breakfast. Our family can eat a lot, and when it comes to breakfast at McDo, we always eat too much!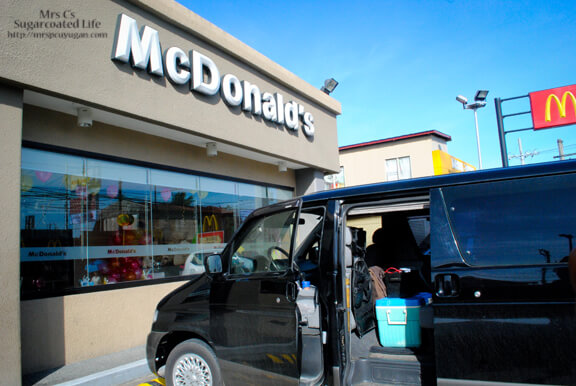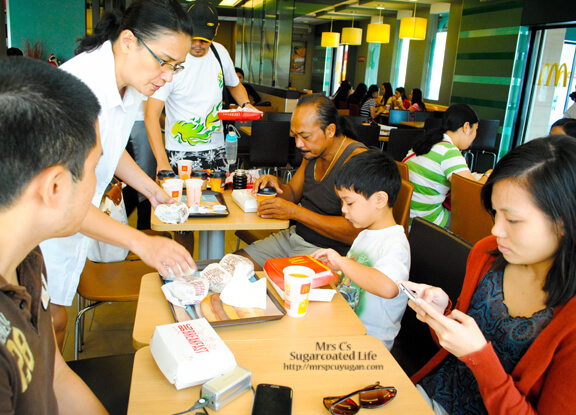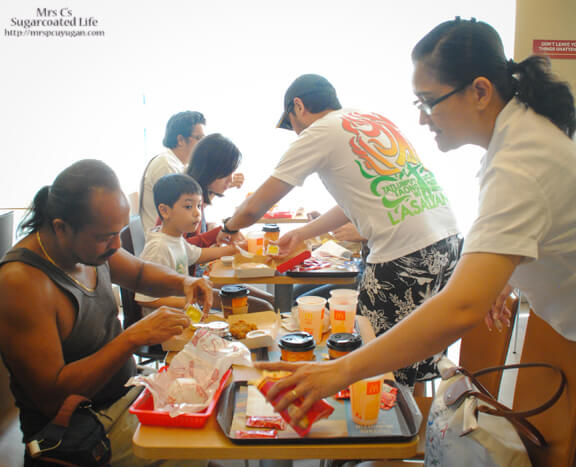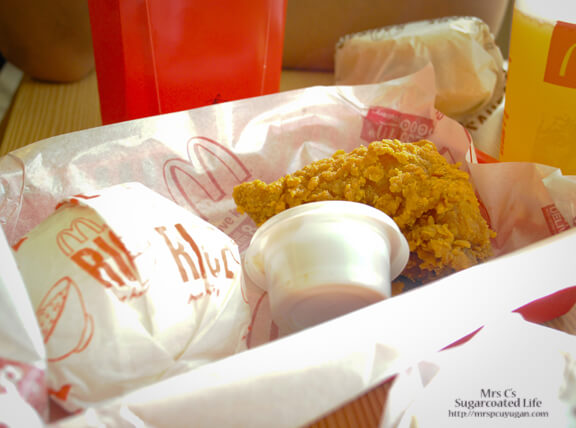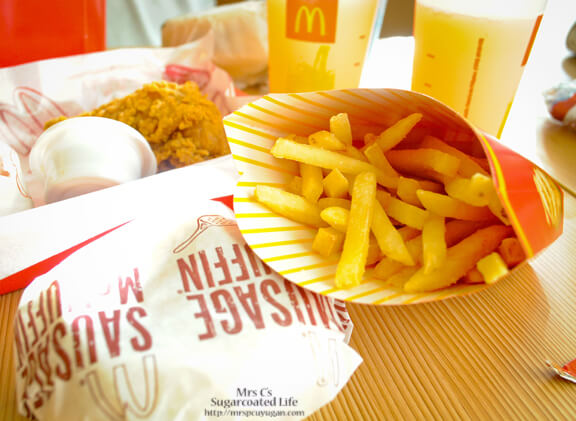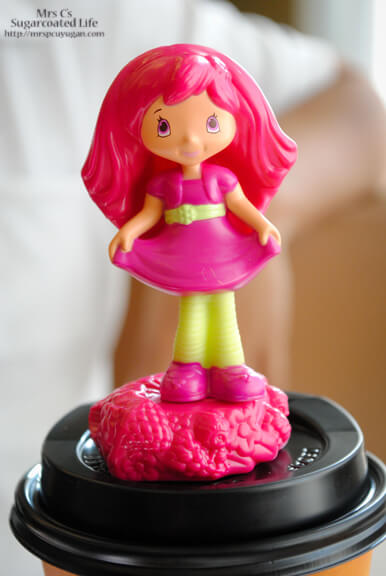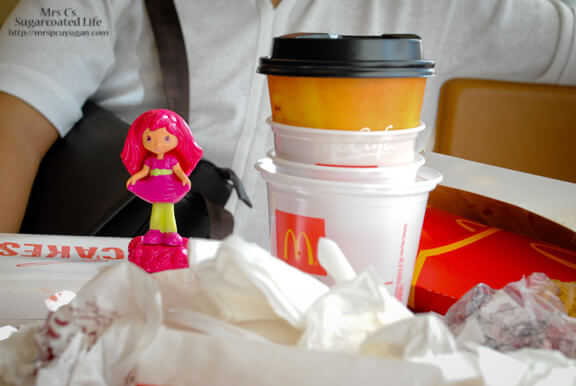 After breakfast, we were off again. This was the first time our car was travelling on unpaved roads. My dad says that the roads are actually a lot better now. In the past, there was no path, and it was all rocks and soil. You have to drive through a tunnel that goes through a mountain to get to the place. There's an alternate route that takes you around the mountain, but that adds another hour or so to your travel time.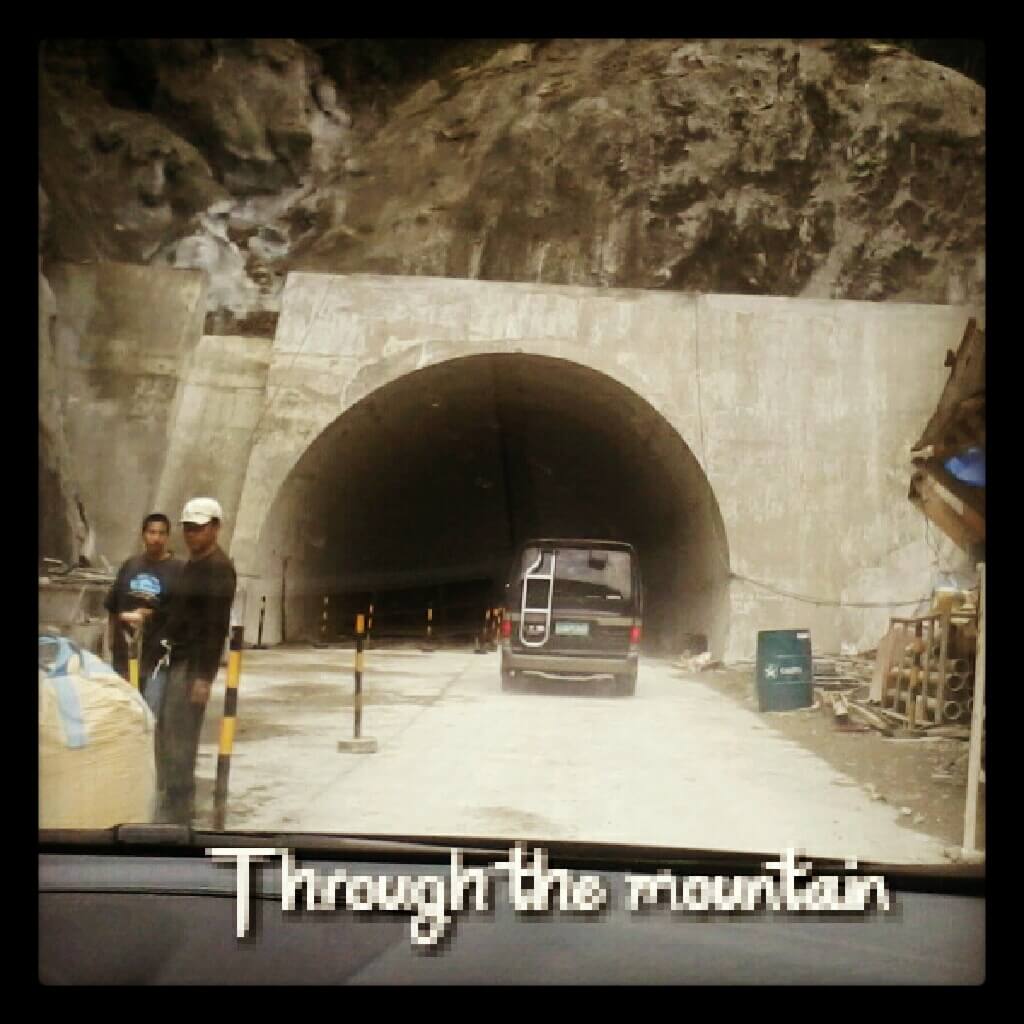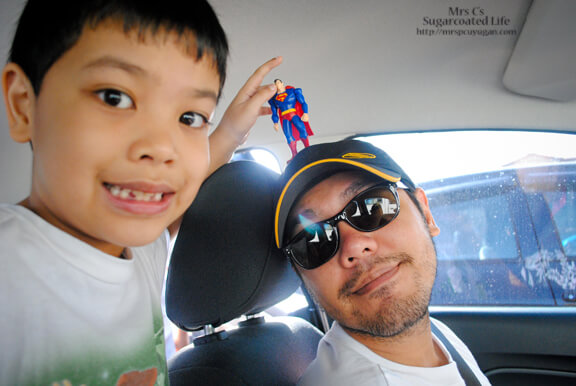 We finally arrived a little before 11:00 AM. The house that dad built is really quaint, and the area is super rural. It's nice and quiet with goats and chickens running around. The beachfront is littered with fishing boats. There's no power in the area during the day. On some nights, if the villagers all pitch in for fuel, a generator powers the village from 6:00 PM to 10:00 PM. For a city dweller like me, not having electricity is something new and unfamiliar. My parents did make sure though that we have some creature comforts at our place like a toilet and a small gas stove. My dad also has a small MP3 player, but it has really corny songs. Lol! 🙂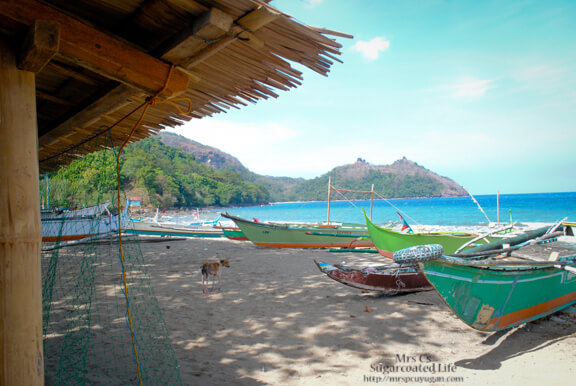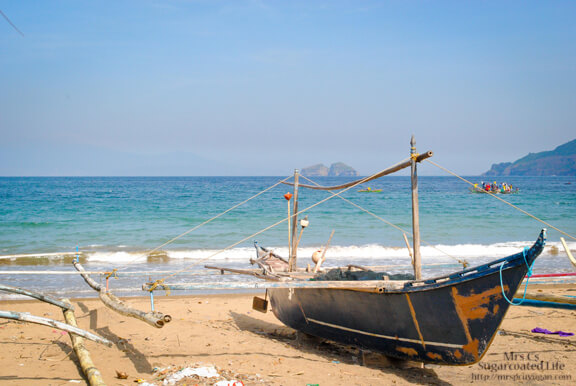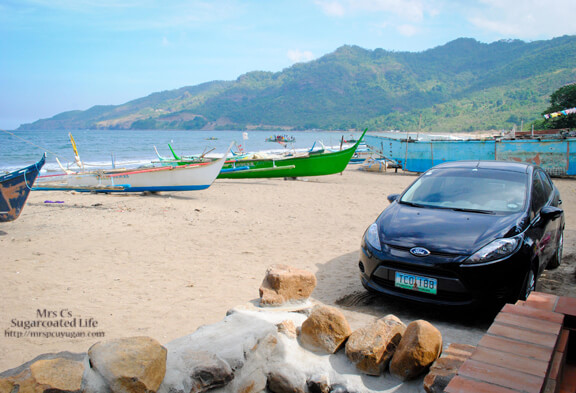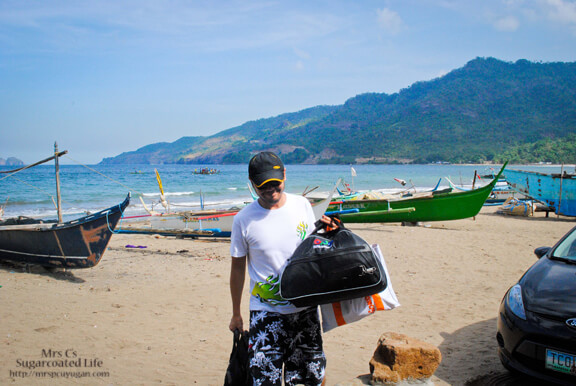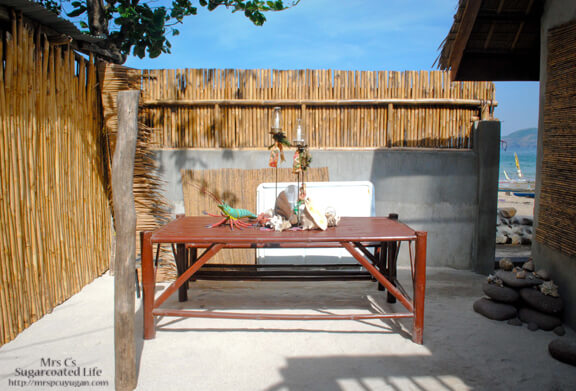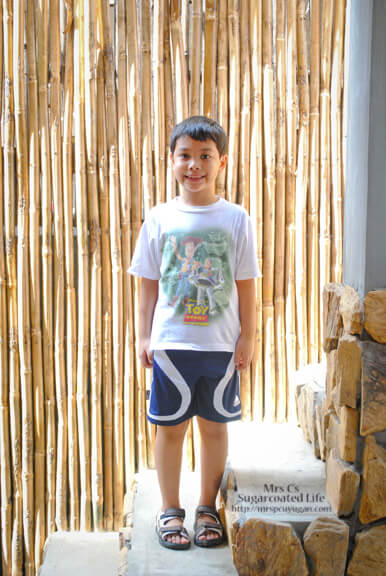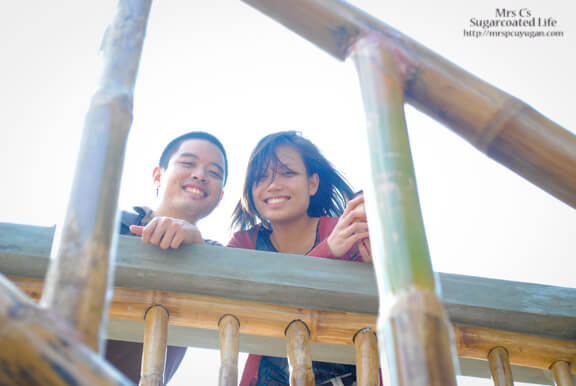 In Fishville, we have no TV, no aircon and no beds, just sleeping mats and bamboo seats. There's nothing much to do there but relax and enjoy the serenity. It's a greet place to sit and read all day. We did have WiFi though, thanks our the Smart Bro Pocket WiFi thingies. As expected, Globe cell signal was really bad. So thank goodness for Smart WiFi. As expected also, we all got excited over the poso (water pump), and each of us had a go pumping water.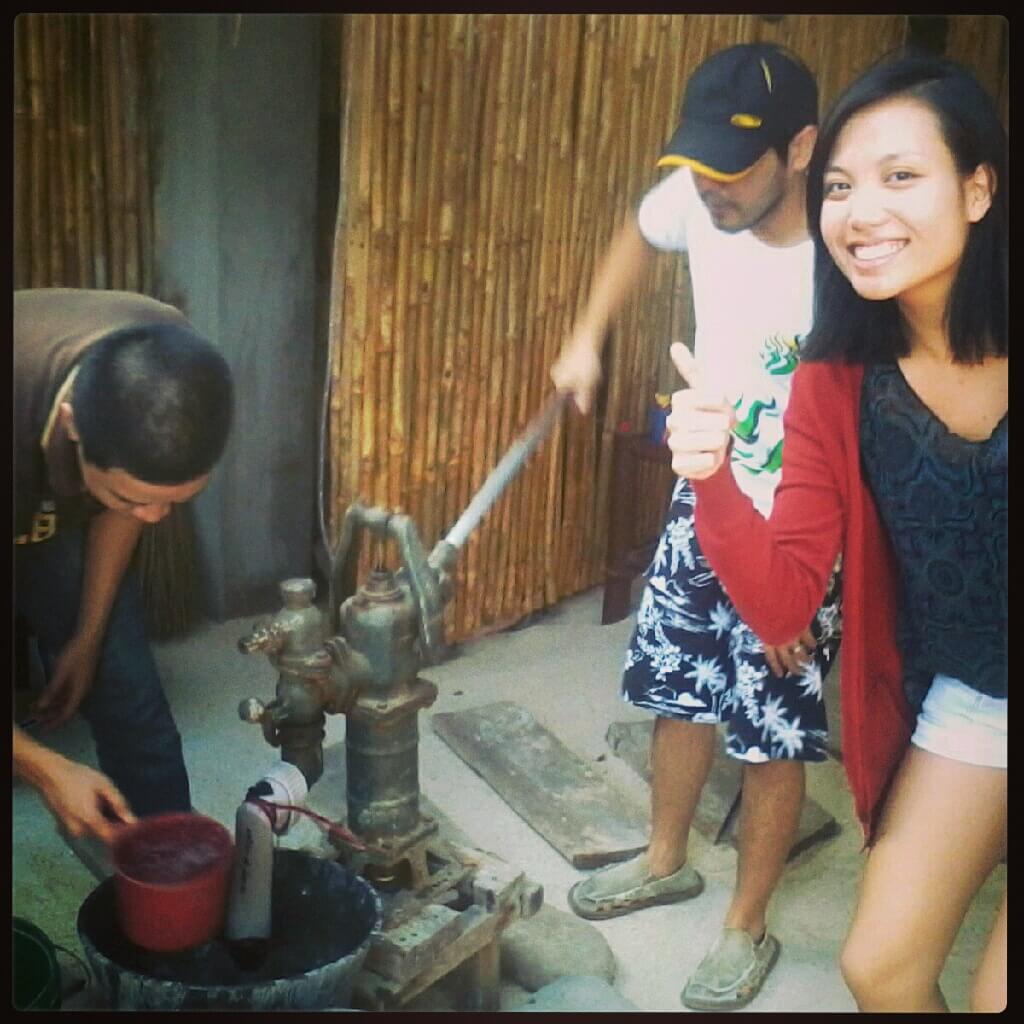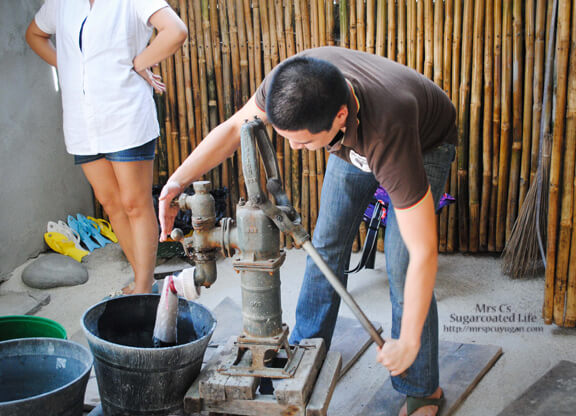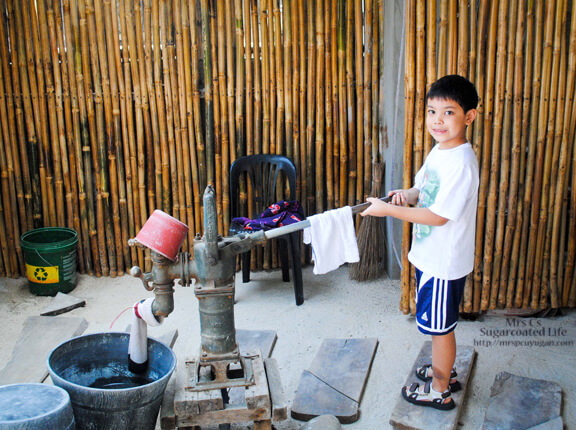 Mom was in charge of food, as always. Meanwhile, the little boy played, relaxed, and played again. That's basically what all of us did. Oh, and sleep after eating a really big lunch of grilled pork liempo, hotdogs, rice and vegetables.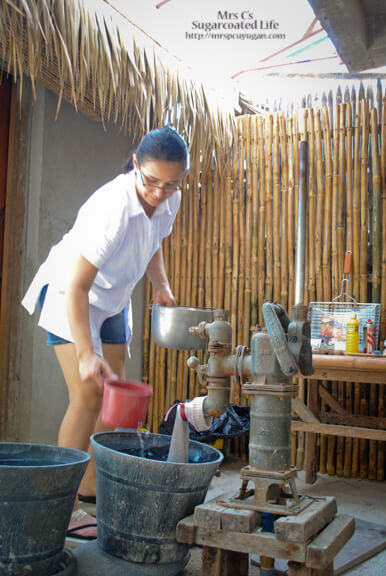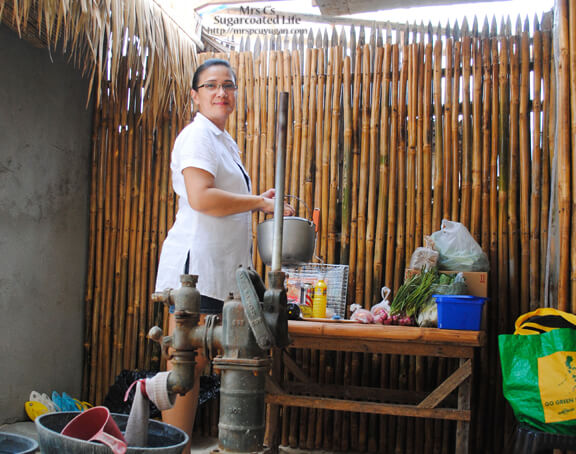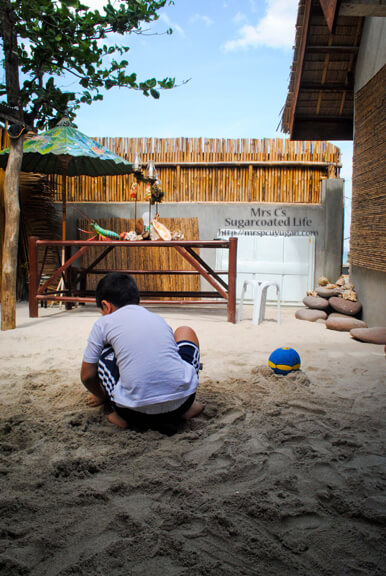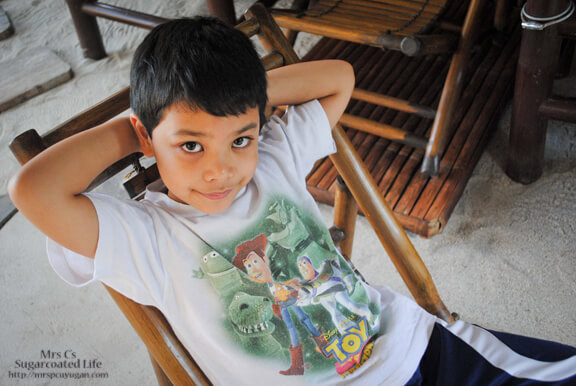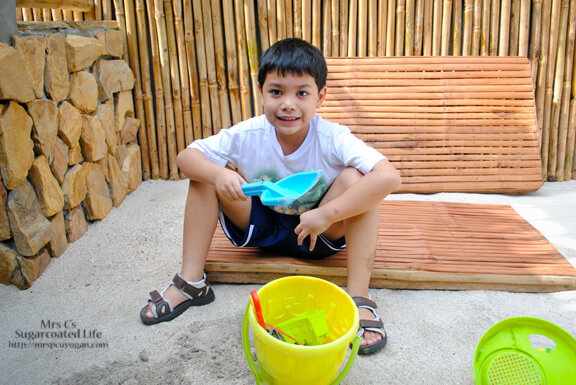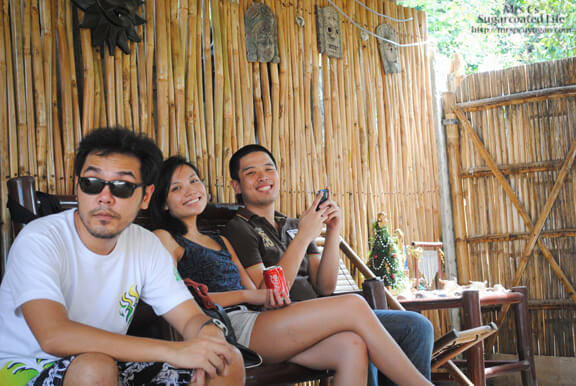 All the pictures after lunch are on my Instagram feed. We stayed there until past sunset then packed up and headed home. We stopped for dinner at a small bar and restaurant along the way. We made it back to our house a little before midnight. In my opinion, a day trip to Fishville is a little too tiring, specially for the ones driving. Although, I think I really need to prep myself for an overnight stay. No power. That means it's gonna be dark and still. Not really my kind of thing. Oh well.
There was one thing that we weren't happy about from our visit to Patungan, and that was the discovery that some of the fishermen there still did dynamite fishing. Here's a photo of sea birds swooping down to pick up pieces of fish from the water. It's not too clear, but the birds are the little black specs on the photo.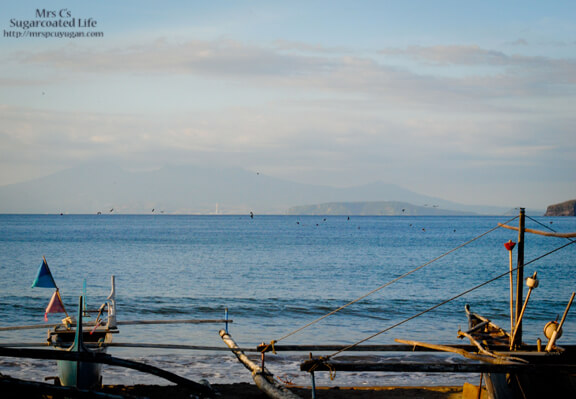 So how do you like our little Fishville? Mom and dad continue to make improvements to the house, adding floor tiles, light fixtures and candle holders for night time, and making it nice and cozy for everyone. Do you think you could survive there overnight without power? Or should I say, do you think I could survive there overnight without power? We'll just have to wait and see.
Much love and happiness,