After a very sad lunch at Cucina Victoria in Rockwell, the boys and I headed back south for some dessert and coffee. We decided on Le Petit Cheri, one of the new establishments in the Molito Lifestyle Complex. I pass Molito almost every day, so I know right away whenever a new place opens up. I like to wait though for good feedback from friends and relatives before I try a place out for myself. Bad service annoys me, and so does bad food, so I don't like to take risks with new restaurants and cafes unless it's a popular franchise. I first read about Le Petit Cheri on my friend Joei's blog (do check out her post here for more photos).
What attracted me most to the place was this: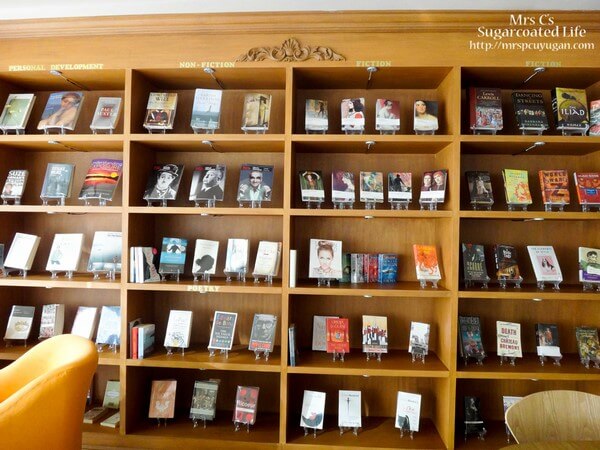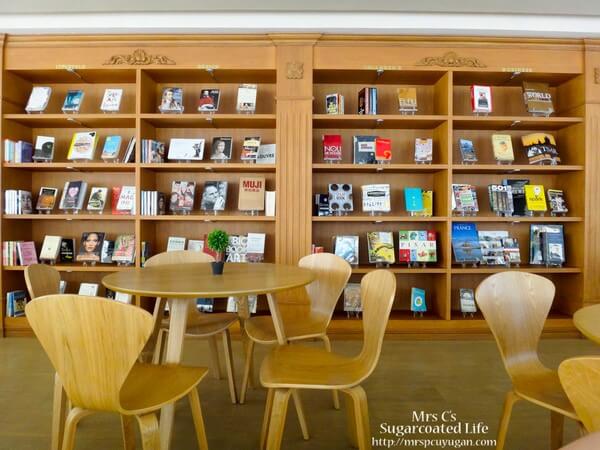 Oh, I could just sit here and read all day! Le Petit Cheri has all of my favorite things – yummy desserts, great coffee, good books and comfy seats. My little boy likes to read too, and he was immersed in the KZone magazines he borrowed from the restaurant's collection the whole time we were there. Mr C and I, on the other hand, caught up with our reading on our Kindles. They have WiFi too, so this could be a good place for me to sit and write, that is if I can stay away from the fabulous books on those shelves!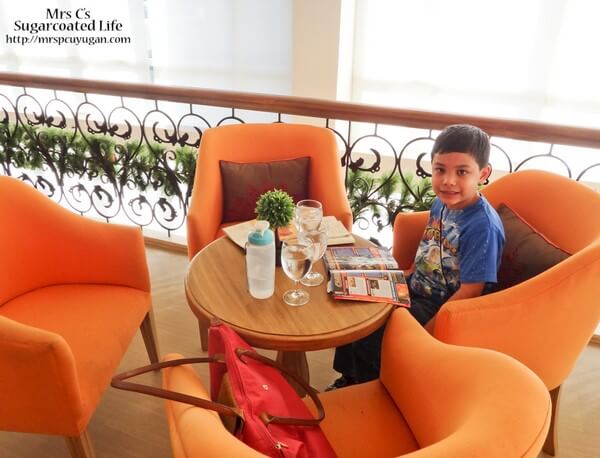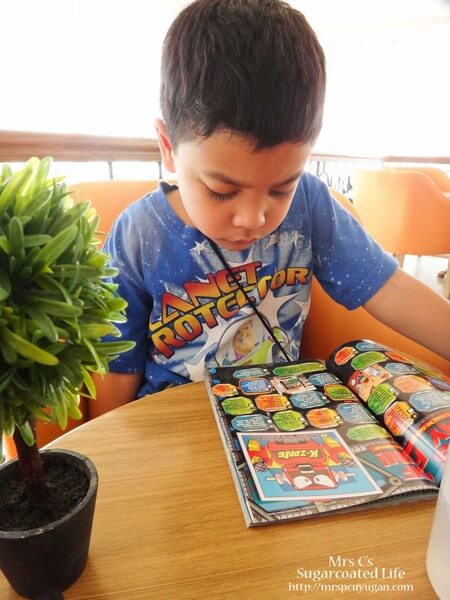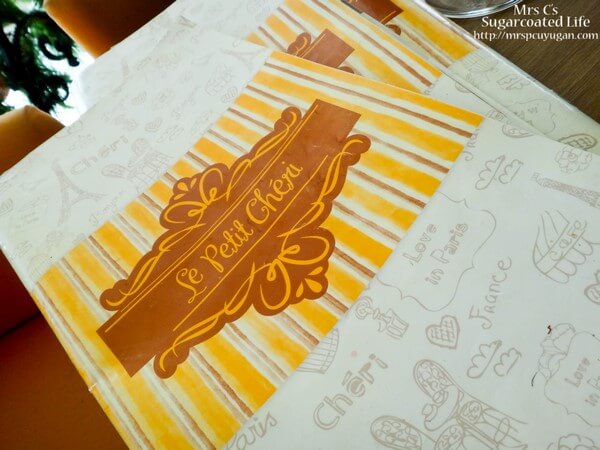 I ordered Mr C's default double espresso, and a Creme Caramel Latte for myself. We also got a Rocky Road Crepe to share. Unfortunately, their freezer was having problems during our visit. Instead of ice cream, we had whipped cream on top of our crepe. It was still pretty good, although I bet ice cream would have been way yummier. I love how the coffee comes with little cookies. Really yummy too. I love having sweet little treats with my coffee, since I don't usually add sugar to my cup.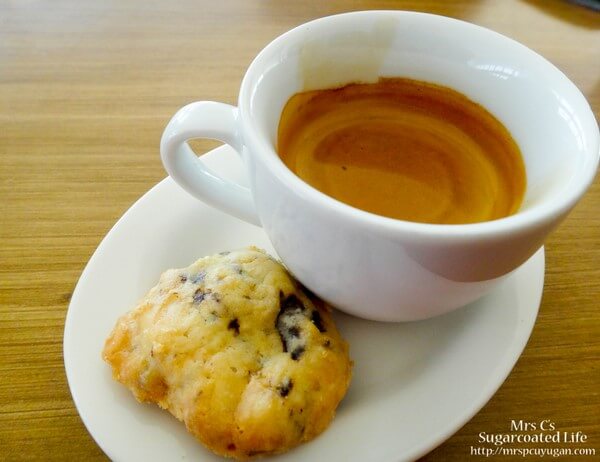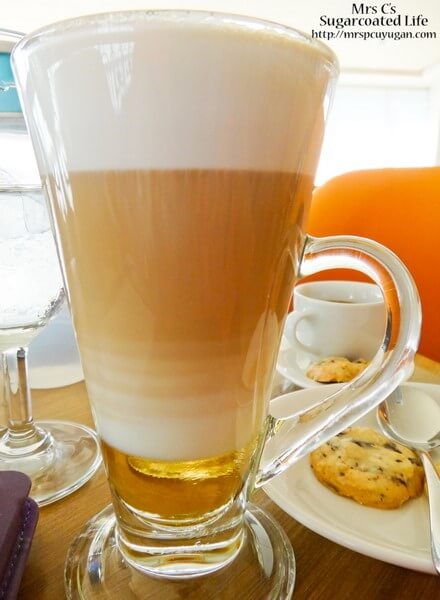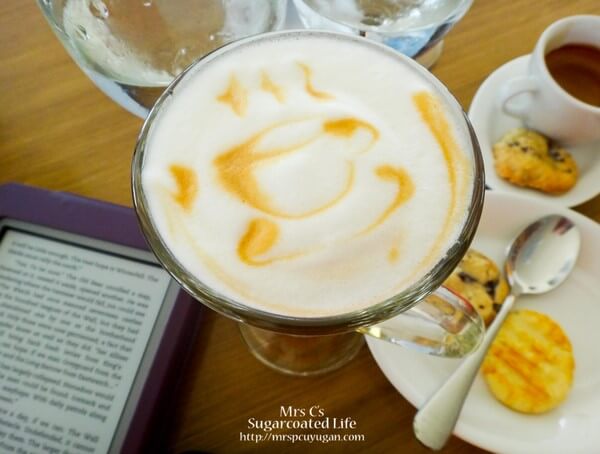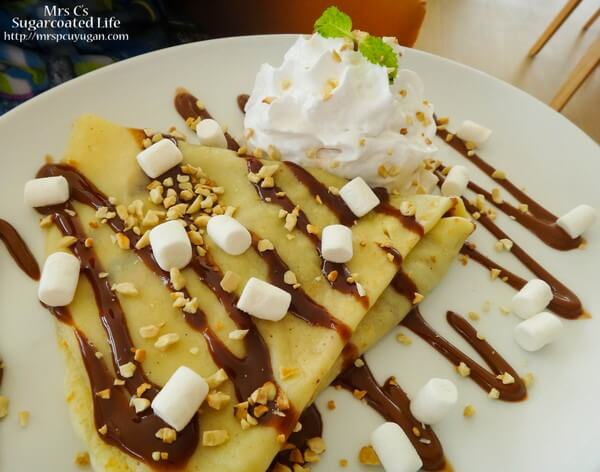 I don't actually remember how much the crepe costs, but I know it was on the expensive side. The coffee on the other hand was fairly reasonable. I do have plans of going back to Le Petit Cheri soon to try their main courses, other pastries and baked goodies, and of course their macarons. Can't wait to have a quiet afternoon all to myself that I can spend there with all of those books!
Le Petit Cheri – THIS ESTABLISHMENT HAS CLOSED 🙁
Molito Lifestyle Complex
Madrigal Ave. Alabang
+63917 5110138
Le Petit Cheri's Facebook Page
Much love and happiness,