Woohoo for a whole successful month of packing recess and lunch for my son! We move on to month two now, and I'm pleased to say that this early morning cooking task is easier to do and feels more natural now. I love it, I am making progress!
I found out from my son that some of his classmates pack hotdogs and spam with rice for lunch. One of his classmates even has McDonalds almost every day! I now feel so proud of myself for really making an effort to prepare freshly cooked healthy meals for my little boy each and every day. I'm also super proud of MrC for stepping in for me on days when I couldn't be in the kitchen, like during Week 4 when I was sick. Teamwork and cooperation is key!
So, here's what we prepared on Week 5.
MONDAY
Breakfast: Crumpy sandwich -(Crumpy is one of our fave sandwich spreads! Yum!)
Recess: Pomelo (Dad's pasalubong straight from Davao.)
Lunch: Baked pork ribs (Leftover from dinner prepared by Lola.)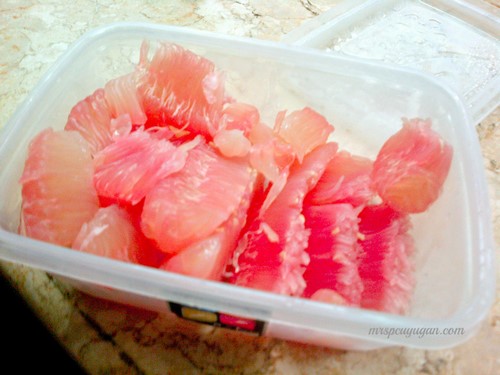 TUESDAY
Breakfast: Hotsilog (Hotdog, rice and egg! Always a fave at our house.)
Recess: Orange slices
Lunch: Chicken drumettes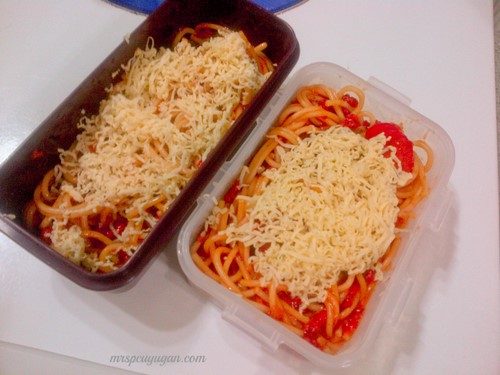 WEDNESDAY
Breakfast: Pancakes
Recess: Banana
Lunch: Kiddie spaghetti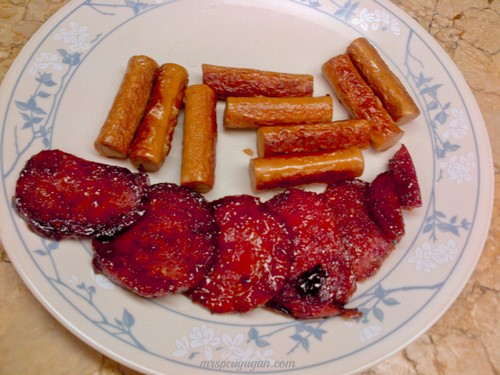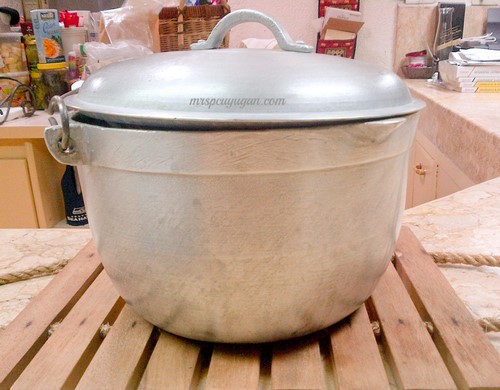 THURSDAY
Breakfast: Vienna sausage and sweet luncheon meat with rice
Recess: Pomelo again!
Lunch: Homemade longganisa bits (Marketman's recipe) and scrambled eggs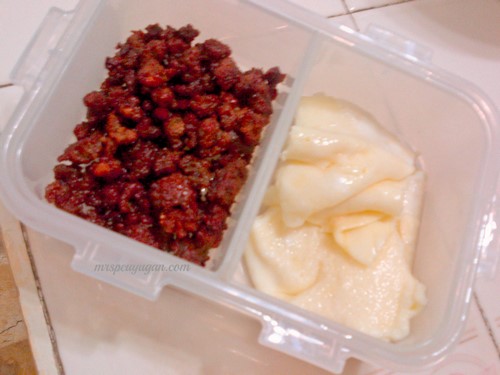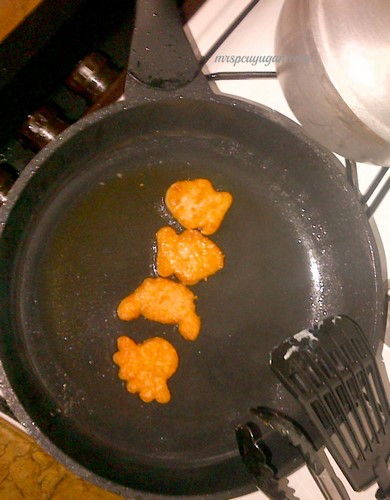 FRIDAY
Breakfast: Pizza grilled cheese – a yummy twist on a classic fave
Recess: Banana again!
Lunch: Italian meatballs (the last from this batch) and cheese gravy (My mom's signature sauce. Too yum to function!)
Okay, here's how to prepare Lazy Pizza Grilled Cheese. Sorry for the blurry BlackBerry photos. I really should start using a better camera (which I happen to have, mind you!)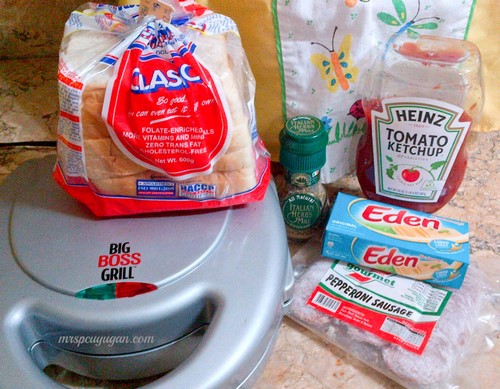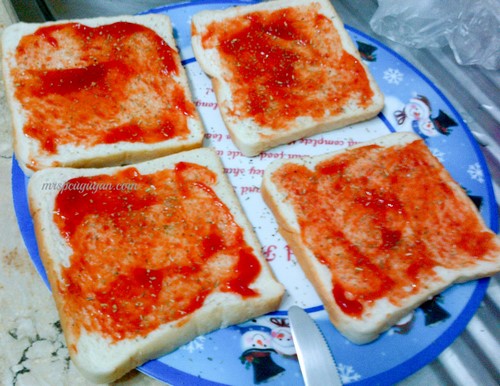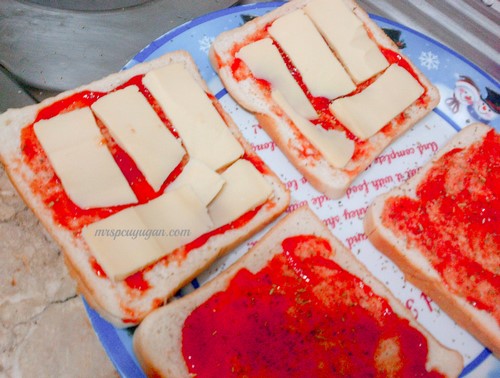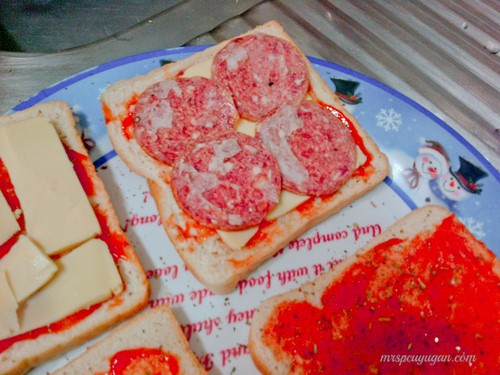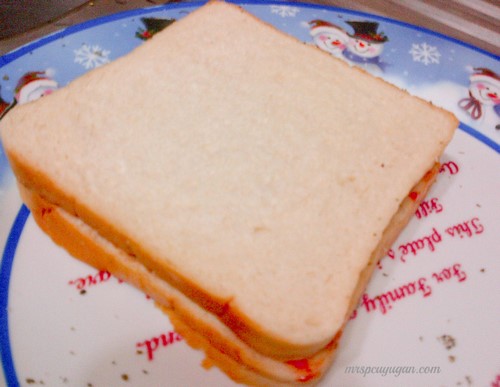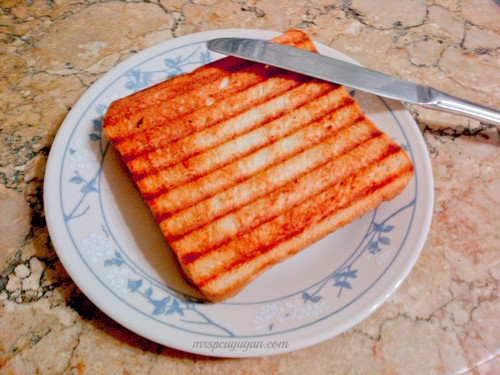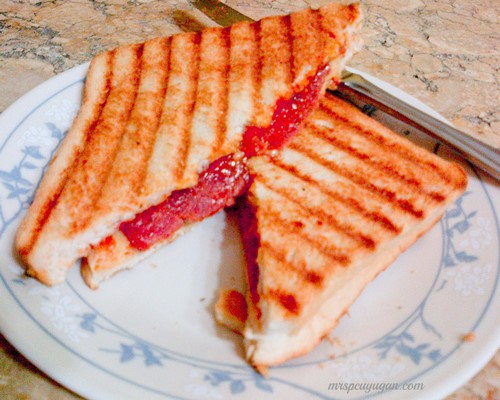 Yes, Pizza Grilled Cheese is really yummy, so you should try it!
Shameless plug before I end this post! My friends over at Manila Workshops and I have partnered with Nanay's Lunches with Love for an amazing Bento Lunchbox Workshop. It's gonna be on September 14, 2014, 1-4PM at Babyland, Shaw. If you guys wanna take your baon preps to a new, more creative level, then this one's definitely for you! Register here!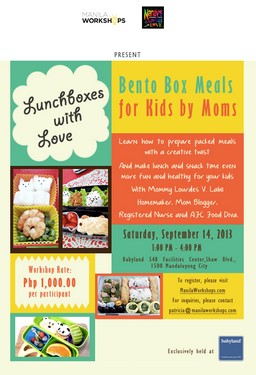 See you all next week!